This post is also available in: Español (Spanish) Kreyòl (Haitian Creole)
Bold leaders are recognizing the business and social imperatives for transforming their companies to be more racially equitable, diverse and inclusive.
According to recent research, for every 10% more racially or ethnically diverse a company's senior team is, earnings before interest and taxes (EBIT) is nearly 1% higher. More broadly, there is also potential for $8 trillion in U.S. GDP growth by 2050 if businesses help close racial equity gaps.
Increasingly, financial services industry and private sector leaders are bringing action-oriented mindsets and strategies to internal and external transformation goals, especially when it comes to advancing racial equity, diversity and inclusion (REDI).
To support this energy and their efforts, the W.K. Kellogg Foundation (WKKF) launched Expanding Equity in 2020 with a cohort of five financial services firms. The program has since expanded to help more than 50 companies – 17 of which are financial services firms – attract, promote and retain diverse talent and ultimately transform workplace cultures, systems and structures for long-term effectiveness.
Definition: Racial equity is an aspirational pursuit insisting that all people, regardless of their racial/ethnic group identification, skin color, or physical traits, will have equal opportunity to experience well-being in a just society. Achieving racial equity means that a person's identity would not predict their day-to-day experiences or their life outcomes.
Within companies, racial equity means that all employees have equal opportunities to join, to be developed, to belong, to succeed, to progress, and to be respected in the workplace. It means that the workplace culture, systems and structures enable people from all identity groups to thrive.
Source: W.K. Kellogg Foundation
So, what are the realities and opportunities for advancing REDI in the financial services industry?
Reality: the current state of racial and gender representation in financial services
The proportion of people of color at the entry levels of U.S. financial services firms is in line with their representation in society – around 40%. However, this falls steadily as you approach the C-suite, where it drops 75%. Nine out of 10 executives at the C-Suite level are White. The proportion of White men in the C-suite is 112% higher than at entry level; this proportion is 30% lower for White women, 60% lower for men of color, and 90% lower for women of color. In disaggregating the data for women of color – the least represented group overall – we see that proportional representation at the C-suite falls to 45% for Black Women, 4% for Latina and 14% for Asian. This elevates how the intersectionality of race and gender should be a key consideration for any REDI transformation strategy.
Reality: Employees of color are less likely to be promoted
Promotion rates are significantly higher for White employees at nearly every level in financial services firms, with Black employees about half as likely to be promoted to manager, senior manager or senior vice president. Latinx employees are 40% as likely to be promoted to the C-suite as White employees. This reality is not lost on employees of color: approximately 40% of Black employees feel their race has made it harder to get a pay increase or a promotion and will make it harder to do so in the future. Approximately 27% of Asian employees and 10% of Latinx employees feel similarly, compared with 3% of White employees.
Reality: Employees of color face more negative experiences in the workplace
In addition to systemic issues overall, professionals of color in financial services face distinct interpersonal challenges in the workplace. Seventy-five percent of Black employees above entry level are "onlys" – someone who almost always finds themselves to be the only person of their racial or ethnic group identity in the room – compared with 40% of Latinx, 31% of Asian, and 4% of White employees. People of color who are onlys are more likely to feel that they are being closely watched and that their personal actions reflect upon the whole of the racial or ethnic group with which they identify.
Moreover, employees of color are much more likely to experience microaggressions, defined as small acts of racism that, whether intentional or not, signal disrespect and lack of belonging. These incidents include having one's judgment questioned unnecessarily, needing to provide more evidence of competence than others, being addressed unprofessionally, being mistaken for someone at a lower level, having contributions ignored, or overhearing demeaning remarks about one's appearance. Women of color face more frequent microaggressions – for example, Black women are four times as likely as White women to be mistaken for someone else of the same race.
Reality: Employees of color are more likely to leave their companies
Inequities that professionals of color in the financial services industry face in representation, promotion and belonging all contribute to feelings of isolation and higher levels of turnover. Overall, turnover rates are higher for people of color than for White employees, with the most pronounced losses occurring early. At the entry level, a Black professional is 1.4 times more likely than their White colleague to leave a financial services firm. This has a disproportionate impact on overall representation, and the cycle repeats.
What can financial services firms do to advance REDI in the industry?
Taking these realties to heart, many companies are making explicit commitments and developing strategies for advancing racial equity, diversity and inclusion. This is necessary for removing barriers and accelerating actions to increase representation and opportunity, and to create deeper connections and a culture of belonging for employees of color. A few recommended next steps might include:
Any effort to attract professionals of color to financial services must rely on a transparent process that expands the talent pool and standardizes criteria for interviewing and hiring. It is critical that all involved in the hiring process are held accountable to follow the protocol and that all candidates understand the selection criteria, so that capable individuals without personal connections are not at a disadvantage. Executive recruiters and hiring managers can build on this practice by offering well-qualified, diverse slates of candidates when conducting searches for more senior positions. Their compensation could be linked to success in doing so. Companies can also reinforce their commitments to REDI by sharing them publicly through their websites and other marketing materials, working with internal and external affinity groups to expand their outreach with communities of color and encouraging employees to refer people of color from their networks.
Promoting talent equitably
Clear promotion criteria ensure that everyone knows what is expected of them, is evaluated fairly in reviews and understands the skills and capabilities necessary for advancement. Non-biased, standardized matrices that describe what great looks like at each stage of an employee's development can help ensure merit-based promotion discussions, and help supervisors offer honest, objective feedback. Moreover, equitable sponsorship is an important element of any program to ensure fair promotion. For example, research shows that while 87% of participating private sector companies reported having a sponsorship program in place, only 33% of Black employees reported having a sponsor. Sponsors can help employees translate feedback from other leaders, fill development gaps and ensure employees of color are receiving proactive opportunities and access to the relationships they need to advance.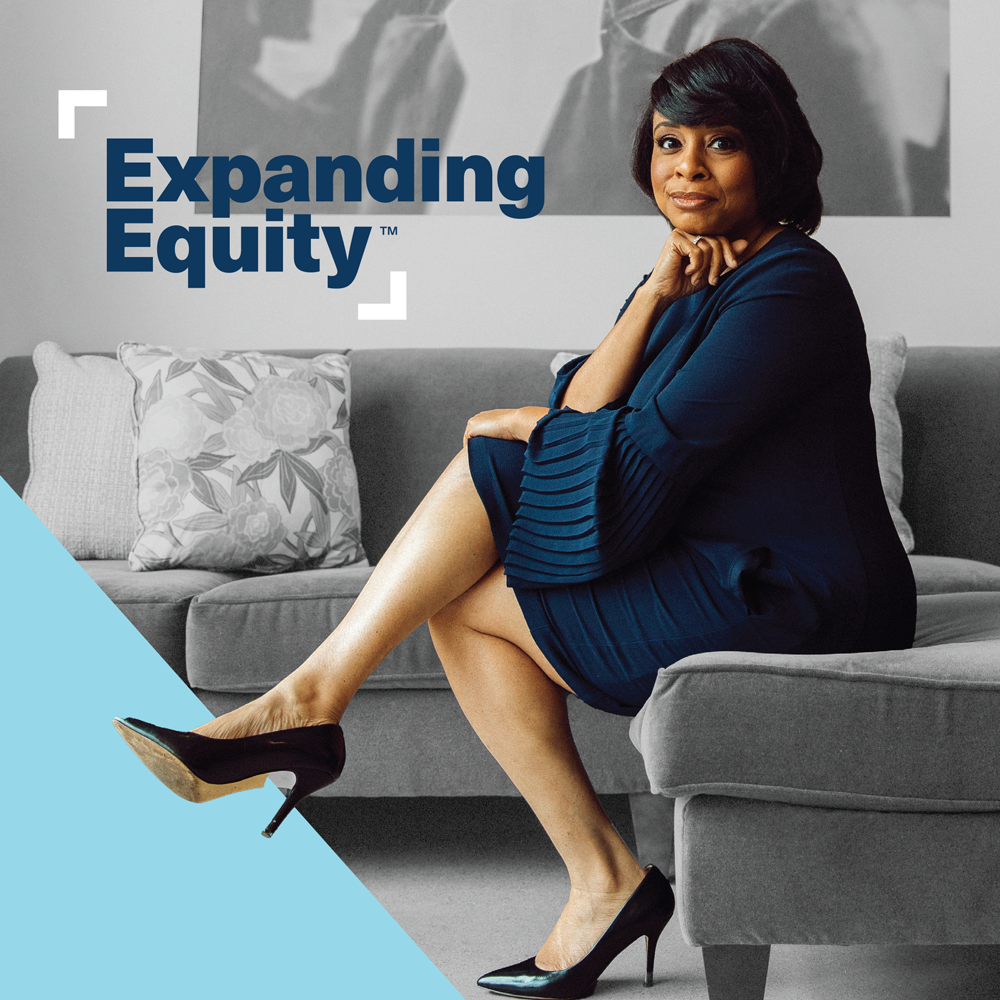 Fostering a sense of belonging
Belonging – the degree to which employees feel a sense of connection and can build meaningful, authentic relationships with others at work – is essential to retention and inclusion efforts. Employee surveys, focus groups, and other instruments can gather rich insights into the experiences of different racial and ethnic groups, especially if the data can be disaggregated. Leaders across all levels of an organization should be involved in translating these insights into specific actions to improve them. Companies should have dedicated culture strategies that build trust, develop authentic relationships across differences and affirm the inherent value of all people. These actions can have myriad positive effects, such as increasing overall engagement, constructively engaging conflict, improving productivity, and reducing turnover.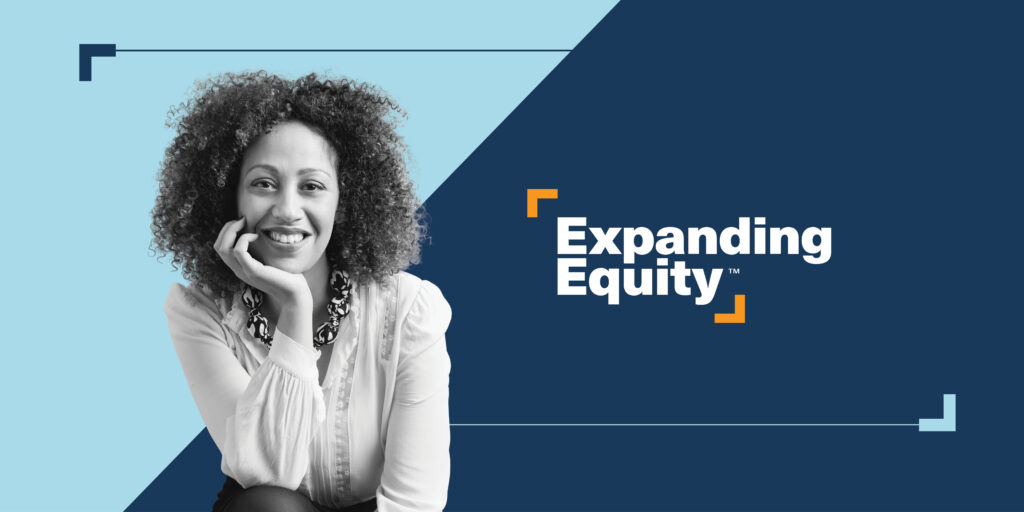 The Expanding Equity program supports companies in taking measurable steps toward racial equity. The program draws on the W.K. Kellogg Foundation's decades of internal and external work in racial equity, diversity and inclusion.