Diversifying Suppliers, Vendors and Business Partners as Part of DEI Strategy
Beacon Capital Partners Case Study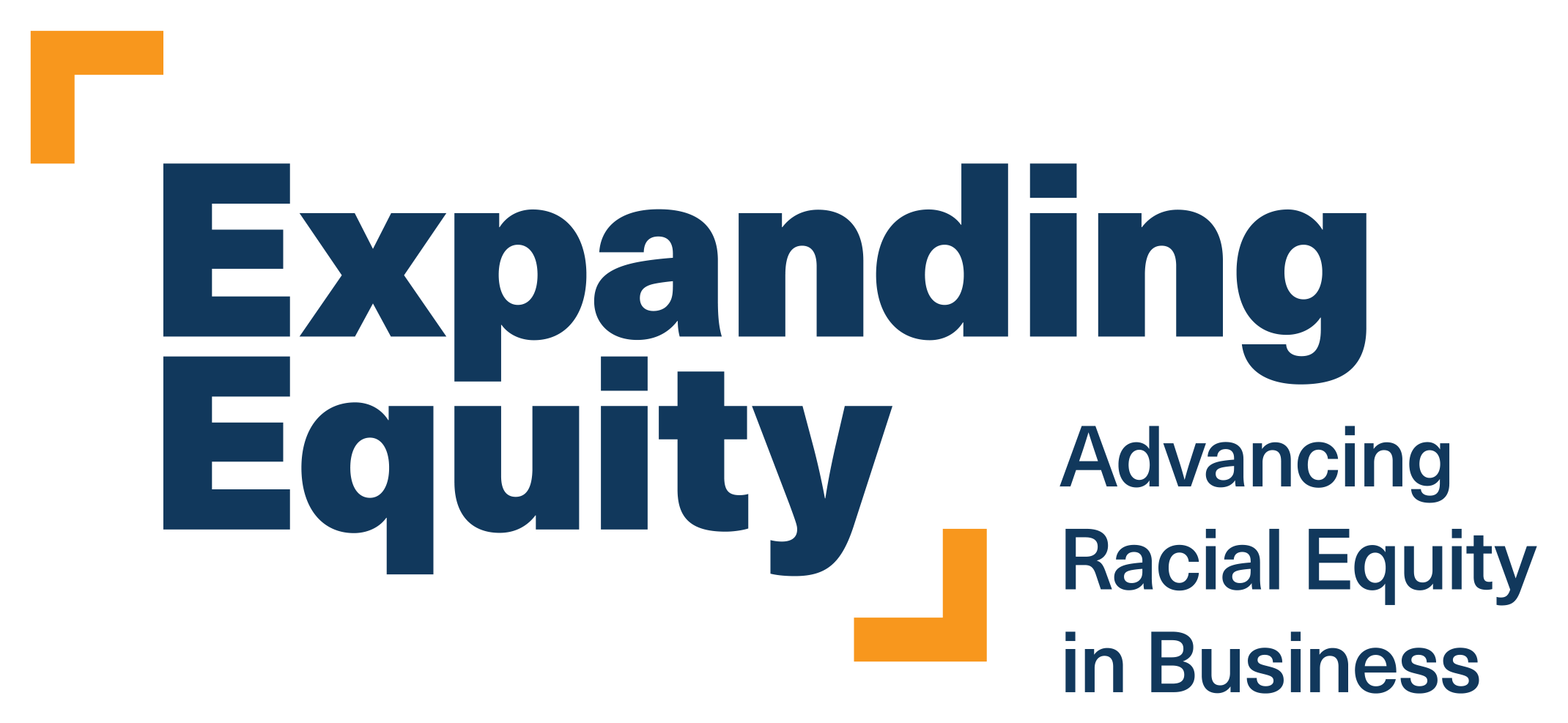 This case study is part of the W.K. Kellogg Foundation's Expanding Equity program, which helps workplaces become more racially equitable places of opportunity. The program supports and inspires companies to take action using four pillars of racial equity strategy: Attract, Belong, Promote and Influence. Each pillar offers unique opportunities for advancing racial equity, diversity and inclusion in companies. This case study lifts up actions from the Influence pillar, which focuses on advancing racial equity through a company's products, services or relationships externally.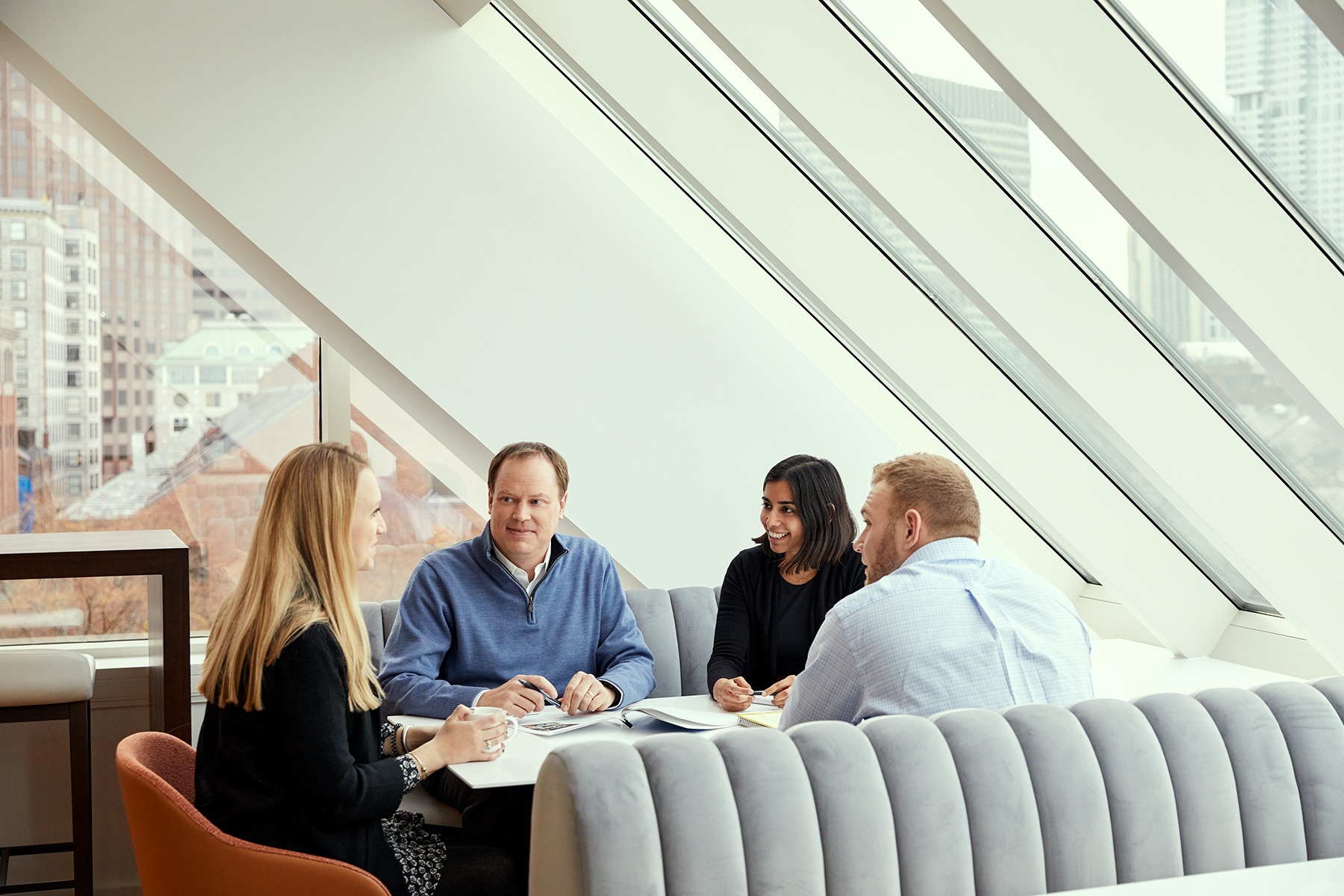 At Beacon Capital Partners, having a workplace that prioritizes diversity, equity and inclusion (DEI) means being intentional with choosing external partners who share those same values.

A private real estate investment firm based in Boston that has now expanded to 14 markets, Beacon Capital began its focus on DEI in 2014 and aimed to build a holistic plan that brought attention to the company's racial equity work both internally and externally. The firm worked to reshape its selection process for business partners – also known as suppliers, vendors and service providers – at its properties by intentionally evaluating and partnering with diverse business partners.
In developing this initiative, Beacon Capital took the following actions:
Engaged with and listened to employees, focusing on a people-first approach in understanding what they viewed as necessary in creating an equitable and inclusive workplace
Reached out to larger firms in the real estate industry to hear about their DEI work and how they were approaching business partner diversity
Organized an employee-led task force to pilot the initiative to expand the pool of vendors and suppliers, test it in select properties and determine if there was a measurable impact
Gathered feedback from the pilot, appointed an official lead for the initiative and expanded it across the entire portfolio
To sustain the initiative, Beacon Capital analyzes its current diverse business partner base and determines ways the initiative can further strengthen the communities where it owns properties. This pilot has resulted in an increase in Beacon Capital's total property spend on diverse vendors and suppliers from about 4% of controllable operating expense spending with diverse business partners in the pilot properties in 2017 to around 27% of controllable operating expense spending in 2022. Beacon Capital has integrated this tracking into its accounting system to accurately measure and track its spending on diverse business partners.
Beacon Capital shared the following key learnings that it would recommend to other companies seeking to implement a similar initiative:
DEI is a journey – it's okay to not have all the answers at the start
Track data early on and identify key points of potential impact
Support your employees that are passionate about this work through financial support and by creating time and space to enact their ideas
Beacon Capital recognized that the United States' real estate industry as a whole is an overwhelmingly White, male-dominated business.
Beacon Capital initially looked at its recruitment practices to expand its DEI efforts. In doing so, it learned that creating a space of inclusion and belonging went beyond recruiting practices and should also include all the firm's functional engagements. The firm works with numerous vendors and suppliers in its work and saw an opportunity to expand business partner diversity by working with firms holding Minority Women Disadvantaged Business Enterprise (MWDBE) certification and increasing its total spend on diverse vendors and suppliers at its properties. This led Beacon Capital to pilot its business partner diversity initiative.
The heritage of Beacon Capital's culture is rooted in its origins as a family company. With more than a 75-year legacy of successful real estate development, management and transformation, the company originally began as a family business and values its people-first mentality. It now has a national footprint that covers 14 markets, with $14.5 billion of investment assets under management and a portfolio spanning more than 29 million square feet. While it has grown in recent years, the team has remained committed to recognizing the firm's success through its people and by building relationships.
"Our partners are among the world's most progressive thinkers and innovative builders," said Fred Seigel, the president and CEO of Beacon Capital. "Every day, we come to work to make their breakthroughs possible, serving as responsible stewards for our institutional investors and leaders in our industry."
In 2014, Beacon Capital started focusing on its DEI efforts and evaluating how it could make an impact in its sector. The firm was prepared to focus its attention on bringing a wide range of talent because it knew that a diverse team of individuals would bring a set of unique stories, perspectives and experiences that would build its organization. This was sparked by both leaders at the firm who felt personal conviction in advancing diversity and through conversations with other organizations leading DEI work at their workplaces such as the W.K. Kellogg Foundation.
Expanding gender diversity was its first goal. Its focus on bringing in women to the firm led to significant gains, with women representing 52% of the company today. Beacon Capital then turned its attention to having a racially representative firm by working with external agencies and requesting a diverse pool of candidates. After requesting feedback from schools, organizations and early external partners on what DEI work they were doing and how the firm could collaborate with them, however, Beacon Capital had challenges determining which steps would be most impactful in expanding its racial diversity.
As a result, Beacon Capital broadened the pool of schools for recruiting beyond the Ivy League on the East Coast by adding local universities like the University of Massachusetts and Boston College. It also established partnerships with the Toigo Foundation through an introduction by the W.K. Kellogg Foundation, in addition to SEO and the Urban Land Institute (ULI) Commercial Real Estate Success Training (CREST) program.
Building on that foundational work, the firm aspired to put a broader premium on DEI, ensuring that it was pursuing its DEI efforts across the firm's engagements. This inspired the idea of Beacon Capital's business partner diversity initiative.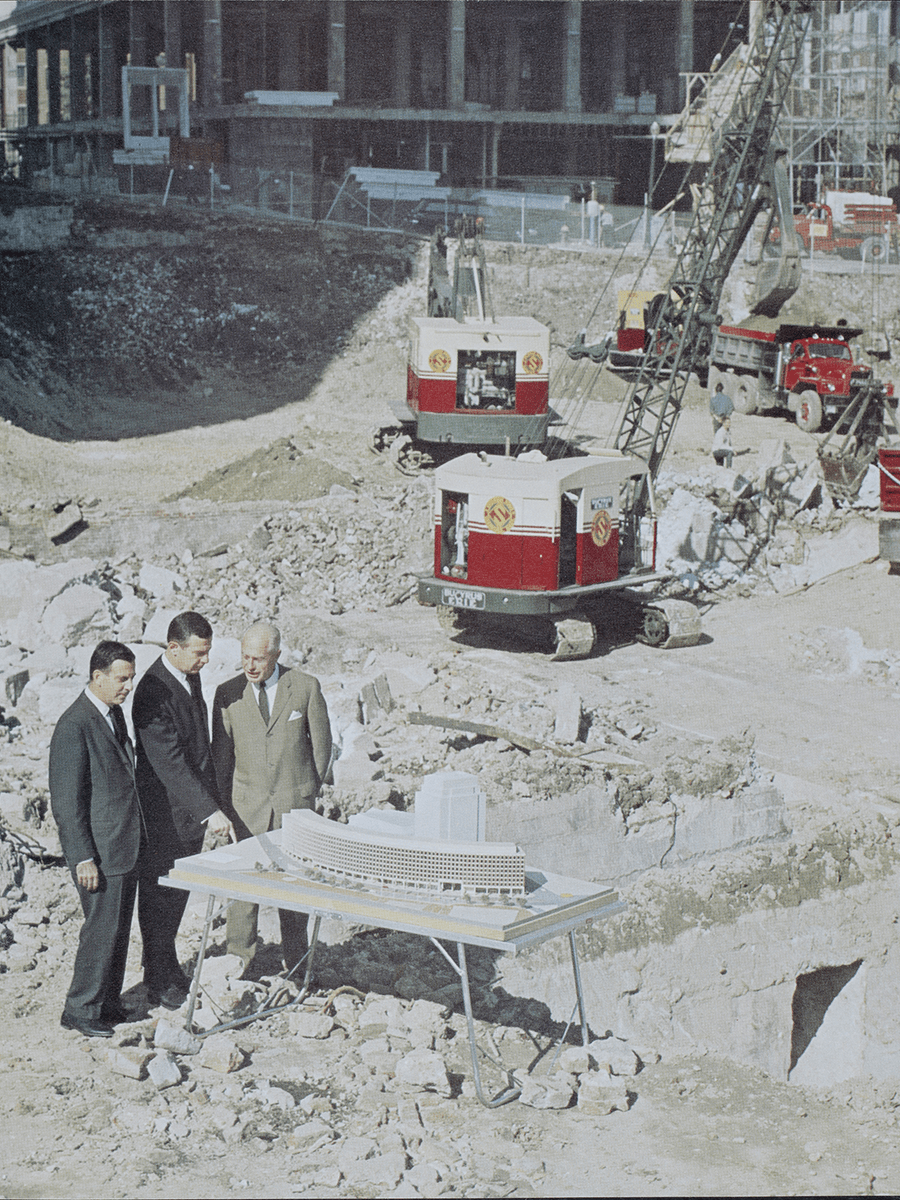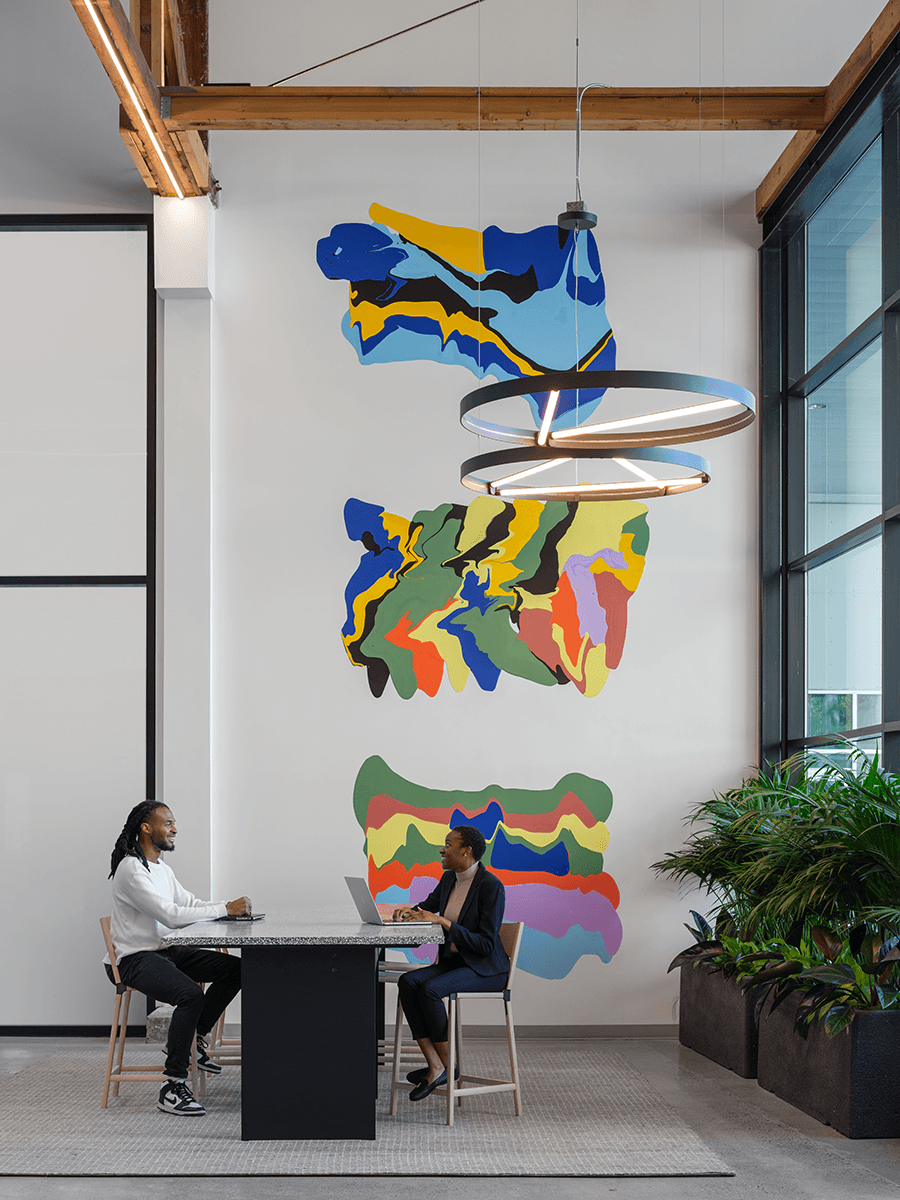 How Beacon Capital Built and Piloted a Business Partner Diversity Initiative
To diversify their business partners, Beacon Capital took the following approach.1 As you think about implementing similar work in your company, these steps can guide your journey.
1 Scott Keller and Colin Price, Beyond Performance: How Great Organizations Build Ultimate Competitive Advantage, 2011
How the Expanding Equity Program Supported Beacon Capital Partners
Advancing DEI was important to Beacon Capital professionally and personally, but the firm needed help to actualize its goals.
"We wouldn't be where we are today without them [Expanding Equity]," said Seigel. "The leads at Expanding Equity offered structure and expertise on racial equity work, which was a huge benefit to smaller companies such as ourselves. This really instilled and enforced discipline to pursue our DEI goals."
Beacon Capital was also influenced by eye-opening data and statistics shared by the Expanding Equity program on the dramatic fall off of staff of color advancing to leadership, specifically on the funnel of entry-level positions to leadership positions. These statistics motivated the firm to act.
Diverse Spend as a % of Controllable Operating Expenses
Beacon Capital has seen a significant increase in diverse business partners across its properties since the implementation of the initiative. In the program's first year in 2018, the initiative reached 7% of total property spending with diverse vendors and suppliers. In 2021, that number increased to 12% of diverse total property spending. Benefitting from its work over time, as well as improving supplier data through supplier.io, Beacon Capital finished the 2022 year of its total controllable operating expenses with diverse business partners at 27%.
This initiative has also been beneficial for investors, with Beacon Capital growing and diversifying its vendor and supplier base and creating increased competition for business. The firm has always set a high standard for service and has maintained that while also increasing its diverse spending. This competition has led to better services for the firm.
Beacon Capital's 2023 target for its properties' total spend towards diverse vendors and suppliers is 30%. The firm is confident that it will continue to learn from its properties and continue to improve and expand the initiative across its properties.
Reflecting on the business partner diversity initiative's journey, Beacon Capital shared the following reflections and learning from its experience:
1. DEI is a journey – it's okay to not have all the answers right off the bat
Beacon Capital reflected on how starting a DEI journey can be challenging to not know where to start or which resources to go to initially. They shared that it would like other companies to know that it's okay to not know all the answers immediately.
"We certainly still do not have all the answers, and we certainly do not have all the resources," said Seigel. "There's no need to initially discuss all the small details [of how everything is going to work] at the start. It really is a journey."
"You can measure, and you can benchmark, but at the end of the day, the learning process sometimes isn't something tangible. So, start small and build your journey into stages."
2. Establish a tracking system early on that allows you to identify key points of potential impact
Beacon Capital shared that determining a tracking system at the start of the process was essential in the success of its business partner diversity initiative. By integrating its tracking of diverse business partner spending into the firm's accounting system, Beacon Capital was able to benchmarks to establish its goals early in the process and measure its growth since beginning the pilot.
3. Support your employees that are passionate about this work by encouraging them to pilot their ideas

While it can be inviting to immediately hire outside experts, Beacon Capital shared that focusing on creating an internal task force that was passionate about the initiative led to a more organized, cohesive and devoted core group driving this work. Giving employees autonomy of the pilot and having the leadership back them through moral and financial support allowed the firm to turn an idea into a formal initiative in expanding its supplier and vendor diversity.
"I'm not dismissing what it can cost in organizational time, but if you focus on the people who are committed to the work you're doing, they often become more than willing to find the time," explained Seigel. "Programs like this start with people, so find the right people and be willing to be patient while you learn from and grow with each other."