Advancing DE&I Representation Goals through Formal Incentives
Oshkosh Corporation Case Study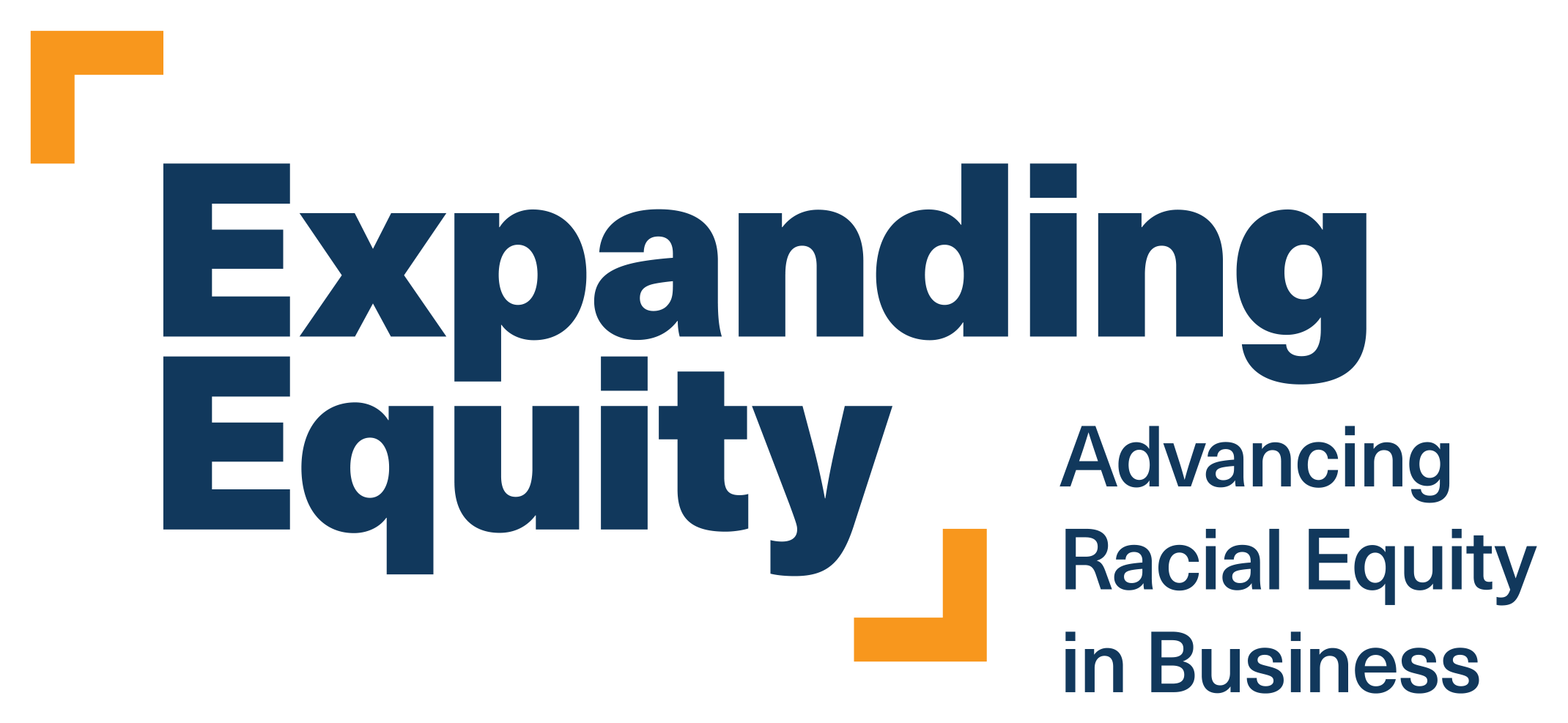 This case study is part of the W.K. Kellogg Foundation's Expanding Equity program, which helps workplaces become more racially equitable places of opportunity. The program supports and inspires companies to take action using four pillars: Attract, Belong, Promote and Influence. Each pillar offers opportunities for advancing racial equity, diversity and inclusion in companies. This case study lifts up actions from the Attract pillar, which focuses on attracting and hiring professionals of color into a company, in turn increasing representation at all levels of the organization.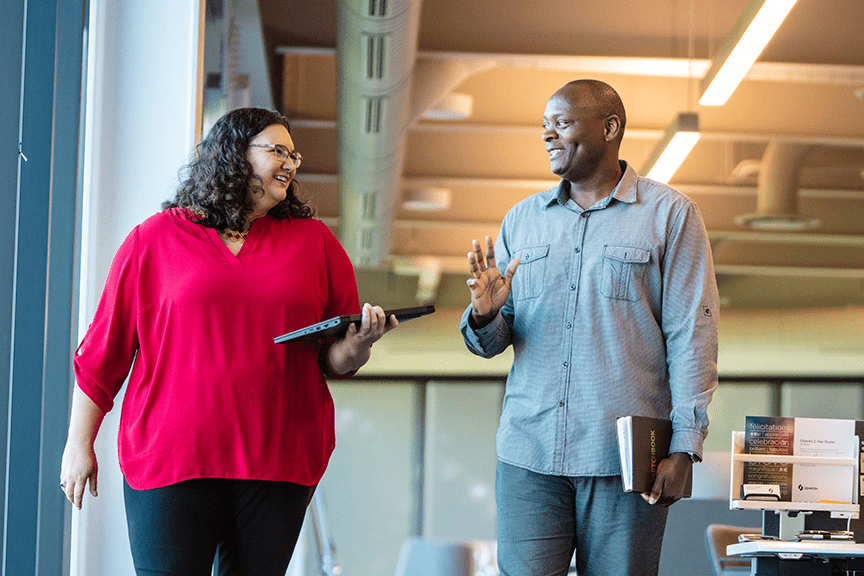 At Oshkosh, their purpose is to make a difference in people's lives. Because of their People First culture, diversity, equity and inclusion (DE&I) are a priority for the company. They have been on a journey to ensure their team members can bring their full selves to work so they feel valued, respected and included. 

Oshkosh has done a number of things to increase diversity representation. One was establishing leadership level goals for global female and U.S. Black, Indigenous and people of color (BIPOC) representation. To achieve these goals, they took the additional step of tying achievement of these goals to the long-term incentive pay for leaders.
To implement this, Oshkosh took the following actions:
Researched different data points and benchmarks and set one of their racial equity aspirations: to be an organization with the best talent that reflects broader market demographics
Took their research and collaborated with their Total Rewards and Finance teams to link DE&I representation goals to leader compensation
Established their DE&I representation goals and milestones and tied them to a formal incentive plan
Mobilized their employees to act by using multiple channels (e.g., key leadership meetings, internal DE&I newsletter) to build awareness of these changes
To sustain these efforts, Oshkosh's top leaders meet on a quarterly basis to discuss key business initiatives, including talent initiatives such as these DE&I goals. Along their journey, Oshkosh took away several key learnings to share with other companies looking to implement a similar initiative:
Take time to build relationships and learn about the company culture before making changes and setting goals
Tie DE&I goals to the company's overall strategy to provide greater clarity to the rest of the organization about the business impact of these goals
Never build in a vacuum and constantly collaborate with others
Their objective was bold — while a lot of companies set DE&I representation goals to create alignment and encourage leadership commitment to achieving them, Oshkosh Corporation wanted to take it a step further in 2021 and tie these goals to the long-term performance pay of their leaders.

"We know in order for us to innovate and continue to be the leader that we are, diversity and inclusion are critical," said Jill Hanegraaf, the senior marketing manager of global branding and communications at Oshkosh.
By tying their DE&I representation goals to pay incentives, Oshkosh demonstrated that their DE&I representation goals are just as important as other business priorities.

"We wanted to treat DE&I goals the same as any other business goals and to include how we reward our leaders for achieving results and making change," explained Darcy Pierson, the global director of diversity & inclusion at Oshkosh. "Embedding [these goals] within the day-to-day operations and behaviors of our teams will enable us to have greater success."

A year after Oshkosh implemented this initiative, we asked Pierson and the Oshkosh team to share the steps they took and advice they have for other companies looking to embark on a similar journey.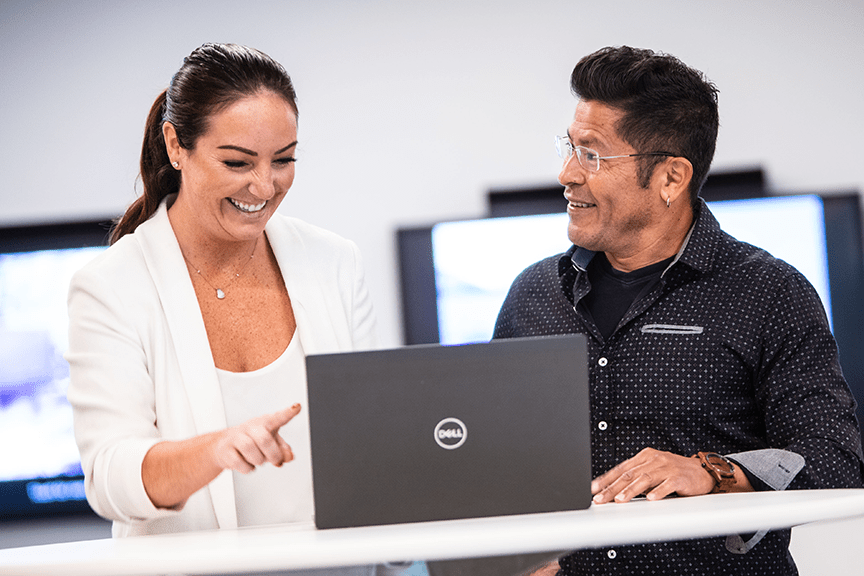 Innovation and the commitment to making a difference in people's lives have always been a core part of Oshkosh Corporation. Oshkosh is a manufacturing company and more importantly, they are an industrial technology company founded more than 100 years ago.
They make innovative, mission-critical equipment to help everyday heroes advance communities around the world. They are a leading designer and global manufacturer of access equipment, specialty vehicles and truck bodies across 10 businesses with facilities in 24 countries. Even though the company has grown to more than 15,000 employees, Oshkosh remains committed to their purpose of making a difference in people's lives and created a company culture that emphasizes putting people first, doing the right thing, and being better together.
Oshkosh firmly believes that "we are better together" if the company has a diverse group of employees and the best talent that reflects the broader market demographics because that drives innovation. They set DE&I representation goals for the officer level and above at their company and tied them to the long-term performance pay of their officers to show just how important these goals are in relationship to other organizational priorities.
Journey of setting DE&I goals and tying to leader compensation
To set their DE&I goals and tie them to the pay incentives of their leadership, Oshkosh took the following approach.1 As you think about implementing similar work in your company, these steps can guide your journey.
1 Scott Keller and Colin Price, Beyond Performance: How Great Organizations Build Ultimate Competitive Advantage, 2011
How the Expanding Equity program supported Oshkosh
The Expanding Equity program offers every company an analysis of their current talent pipeline and the diversity representation at each job level. Oshkosh found that the analysis gave an outside-in view that added another layer of credibility that the DE&I team could bring back to their human resources leaders.
"The outside view of [the talent pipeline] has been very powerful. That's definitely been something that [we've used] to facilitate some of our internal discussions," explained Amanda Mickelson, senior human resources director of employee experience and talent.
Another helpful support was a discussion about effective DE&I governance for companies that need to balance advancing a central DE&I strategy while equipping segments of their company to own a part of that strategy. Oshkosh has four segments and 10 companies under their umbrella, and each segment operates differently, so the DE&I team had to support strategy implementation across and within each brand.
"It was probably a bit of an 'aha' moment from a DE&I perspective to say:, "While we have some things we are going to try to drive from the center, we really need each of our own segments to take charge and own their diversity journey.' I really do think the Expanding Equity program was critical in that mindset shift for us," said Mickelson.
By inviting representatives from each segment to participate in the Expanding Equity program, each segment was able to define how they wanted to advance the company's DE&I goals. "We are creating the framework, and, in this case, our DE&I goals and aspirations are part of that framework … but how [each segment] puts it together locally is where they have that flexibility and ownership" explained Pierson.
Each segment embeds relevant DE&I goals into their strategic plans by including those goals when conducting critical role and talent assessments and retention risk assessments, including risk mitigation planning and driving succession planning for critical leadership positions. These strategic plans then roll up to the collective company, and the central DE&I team monitors, discusses, provides reporting, and reviews progress on a quarterly basis.
Oshkosh also gives each segment the chance to share what they are doing and discuss best practices during their quarterly DE&I council meetings. The central DE&I team creates scorecards so they can deliver metrics to each segment on a regular basis to invoke conversation as well. "We are still learning, but it truly is, community as a practice" says Pierson.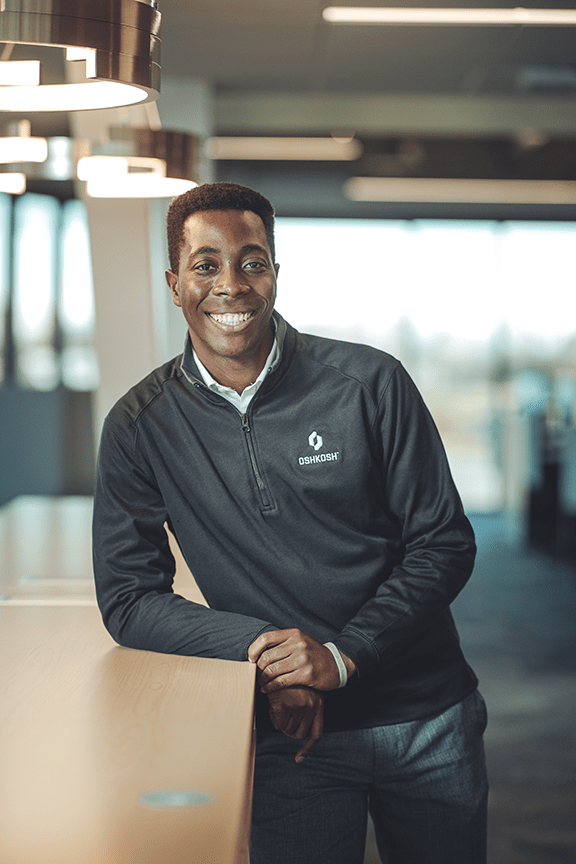 The company has seen progress in both retention and representation aligned with their goals for both gender and BIPOC representation. WKKF will update this case study next year with Oshkosh's latest representation metrics after Oshkosh publicly discloses them at year-end, but so far this year, Oshkosh is seeing improvement in their overall diversity metrics.
Results are shared on a quarterly basis in leadership meetings by Oshkosh's CHRO. Oshkosh publishes a diversity representation dashboard and a movement report and sends to their executive leaders every quarter. The dashboard incorporates detailed data about Oshkosh's activity (e.g., representation, turnover, promotions, transfers) at senior levels in the company. "The level of transparency and analytics that we are providing to leadership about our progress is something Oshkosh has not historically ever seen," explained Pierson, "this has allowed [leaders] to use the data more across our business to drive more action."
The Oshkosh DE&I team offers the following wisdom from their journey:
1. Take time to build relationships and learn about the company culture before making changes and setting goals
Pierson emphasized that having solid relationships with other teams helped her when it came time to implementing changes. When she joined in 2018, Oshkosh gave her the time to learn about the company culture and connect with others before taking action. She explained, "I don't think without that foundation, we would be where we are today. We would not be as ready as an industrial manufacturer to take internal and external action."
Hanegraaf agreed, "Yes, you need to have buy-in from the top, but you also need to [build relationships] and that is key to being able to drive and move forward."
2. Tie DE&I goals to the company's overall strategy to provide greater clarity to the rest of the organization about the business impact of these goals
When a new CEO joined Oshkosh in 2021, the company refreshed their strategy to the themes of "Innovate, Serve and Advance." The central DE&I team intentionally tied DE&I into the "Innovate" part of the company strategy to ensure that it is not off on its own silo or by itself to make it more sustainable and better understood within the organization.
Hanegraaf explained that they chose the "Innovate" part of the company strategy because, "diversity of everything is critical to delivering our strategic goals under the serve and advance pillars of our corporate strategy."
3. Never build in a vacuum and constantly collaborate with others

Pierson and her team partnered closely with the compensation committee of the board when they were exploring the idea of tying compensation to DE&I representation goals. Since they engaged the right stakeholders early on, they were able to incorporate a lot of these key stakeholders' thoughts into the plan. Then when it came time to approve the final plan, they were able to get approval quicker because those stakeholders had buy-in early in the process.