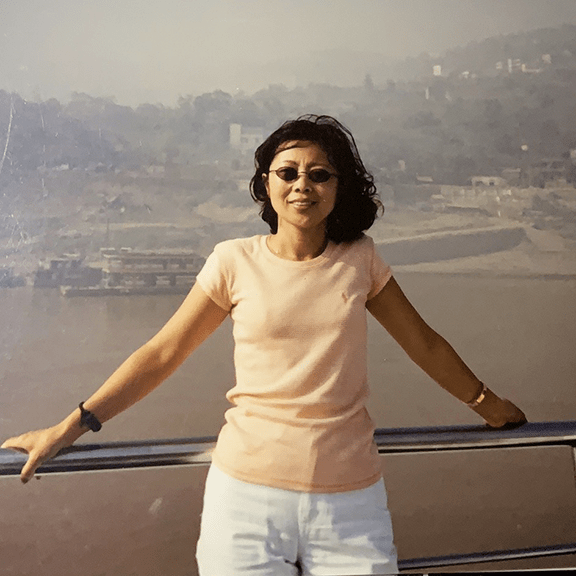 Huilan Krenn is the director of learning and impact for WKKF. She works closely with program leadership to understand the impact of programming strategies and capture evidence-based lessons learned. Krenn is also a member of Rangoli, WKKF's Asian American & Pacific Islander affinity group. In this piece, she shares the story of a hero who found a way to amplify and canalize the voices of those who could easily become invisible.
Affinity groups are formed by WKKF staff who share a racial or ethnic identity to promote cultural knowledge and social understanding, offer leadership development and opportunities for advancement through peer mentoring and foster community participation.
My hero is probably unknown to the public. His name is C.C. Yin. He was born in Chengdu, Sichuan Province, China in 1937. He came to the United States after fleeing to Taiwan when the Communist Party took over China in 1949.
He started his career as a civil engineer. But he used his wisdom and knowledge to rise as a star entrepreneur. In 1984, he turned a failing McDonald's restaurant around to make a profit in a few years and then went on to open thirty restaurants.
I have been inspired by Mr. C.C. Yin not because he is a successful businessman, but because he is a community leader and he is a doer. He witnessed and experienced the lack of Asian American and Pacific Islander representation in local, state and federal political arenas. He did not sit around and complain. He took action. Along with his wife and a few other friends, he founded the Asian Pacific Islander American Public Affairs Association in 2001, a nonpartisan nonprofit with 40 chapters across the country, aiming to "advance Asian Pacific Islander communities through increased leadership and civic engagement."
Mr. Yin may not be a household name and I don't even know him in person (I wish I did). I heard about the organization first. When I dug deeper, I learned more about C.C.Yin as the founder. To Mr. Yin, it is never about him, his voice or his fame. It is always about amplifying the voice of the voice-deprived and it is always about creating the space for the invisible to influence policymaking and policy implementation. His life and his commitment is a real-life example for me to remember that, as we say at WKKF, "it is not about me, it is not about you, it is all about the children."
In addition, when the inequitable systems silence our voices and make us disappear (physically or otherwise), we must do something. In my case, data is my thing since I do not have the smarts to found an organization.