From the earliest immigrants in the 1800s to today's multiethnic communities, Asian Pacific Americans have a long and storied history in the United States. A traveling exhibit, I Want the Wide American Earth: An Asian Pacific American Story, offers a broad look at how Asian Pacific Americans have formed and been shaped by our country's history using banners of poignant text, photographs and art. 
Created in collaboration between The Smithsonian Asian Pacific American Center and the Smithsonian Institution Traveling Exhibition Service, this touring exhibition is based on the poem I Want the Wide American Earth by Filipino immigrant, poet and labor leader Carlos Bulosan (1913-1956).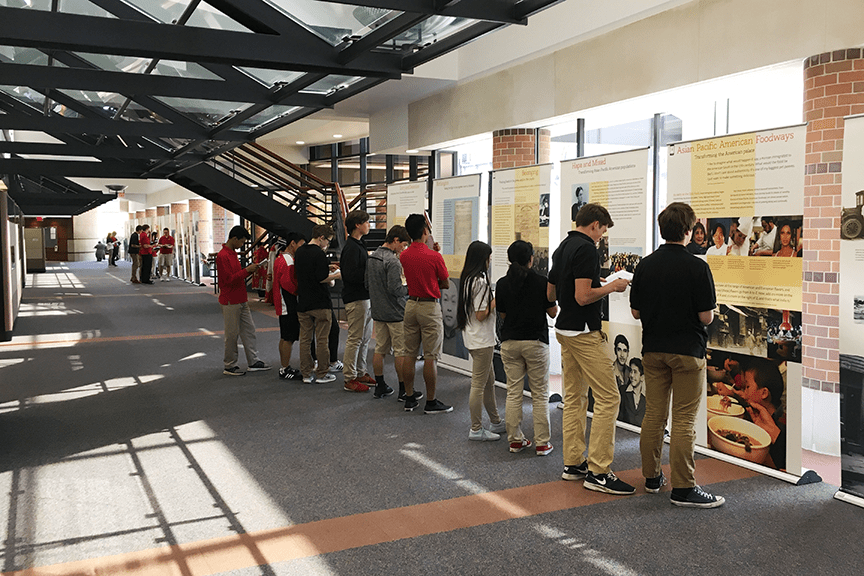 The demographic makeup of America and its cultural landscape has changed considerably since the 1960s, following new waves of immigration. I Want The Wide American Earth: An Asian Pacific American Story goes beyond the country's turbulent history to highlight the particular issues that a multicultural and multiethnic community faces. Asian Pacific Americans, as one of the nation's fastest-growing populations, are paving the way for future innovators in industries as diverse as fashion design, athletics and science. 
Other new exhibits featured at The Smithsonian Asian Pacific American Center include the Our Stories Digital Storytelling Initiative to "support the dissemination and perpetuation of Native Hawaiian and Pacific Island culture through media arts," and Heritage iRL, a web series "engaging Asian American heritage across a range of media and communities."

Resources