This post is also available in: Español (Spanish) Kreyòl (Haitian Creole)
At first glance, Harlem Capital Partners (HCP)'s mission is straightforward: invest in entrepreneurs who are women and underrepresented people of color, with a goal of reaching 1,000 diverse founders over 20 years. But the venture capital (VC) fund, launched in 2016, has a mission that goes deeper than representation. Its founders believe private equity is a powerful wealth creation tool, and if the vast majority of private equity dollars go to White male founders, the system is perpetuating existing wealth inequities. As a result, society is missing out on innovative ideas, products and solutions because of biases in who has access to capital. HCP's strategy also aims to change norms and culture in the VC ecosystem and build a more diverse pipeline for later-stage investments.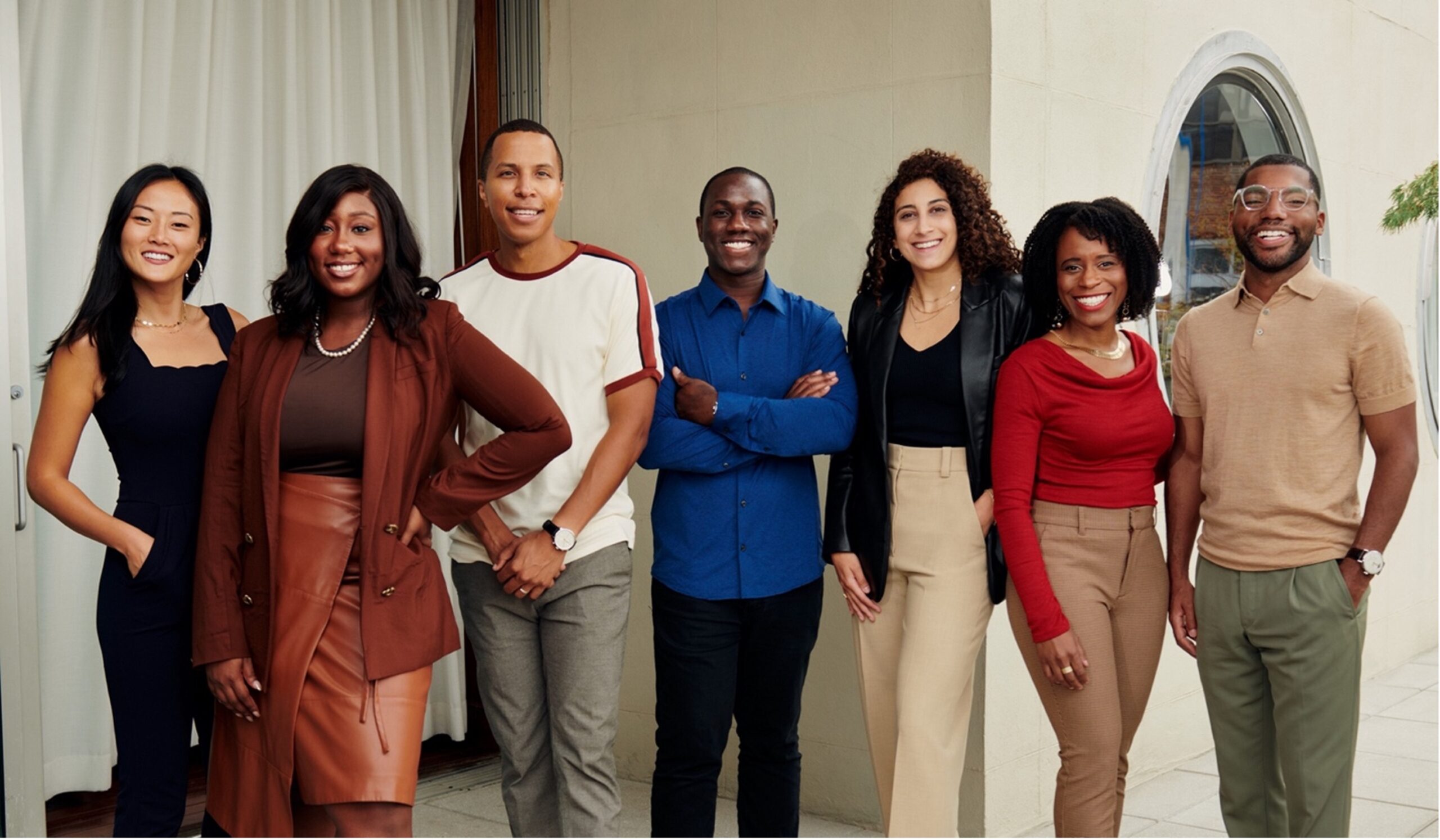 Nationally, only 1.5% of venture capital goes to Black and Latinx founders. For women, the numbers are even more disparate with less than one-half of a percent going to Black and Latinx women founders. Harlem Capital Partners' mandate ensures at least 75% of its portfolio companies must be led by women and people of color. In practice, 91% of its portfolio currently meets those criteria. Sixty-one percent of its founders are Black or Latinx and 43% are women.
investments in 14 U.S. cities across 12 industries
of limited partners in HCP's portfolio are led by women and people of color
HCP's two managing partners, Henri Pierre-Jacques and Jarrid Tingle, met in business school and later worked together at ICV Partners, a Black-owned private equity firm. They noticed a lack of representation of Black, Latinx and women founders among the portfolio's entrepreneurs and started to investigate why. They realized that while there were no shortage of women and people of color with ideas and skills, raising funds is heavily reliant on reputation. These entrepreneurs did not have the advocates, sponsors and networks that enabled their White male counterparts to access capital.
Pierre-Jacques and Tingle kept seeing strong opportunities being missed at the early stages, which led them to the idea and structure of Harlem Capital Partners: a single-minded focus on diverse entrepreneurs, regardless of sector or mission. The model is rooted in the belief that diverse entrepreneurs shouldn't have to overperform to have the same opportunities—not only to access capital, but also to create wealth, to take risks, and to fail.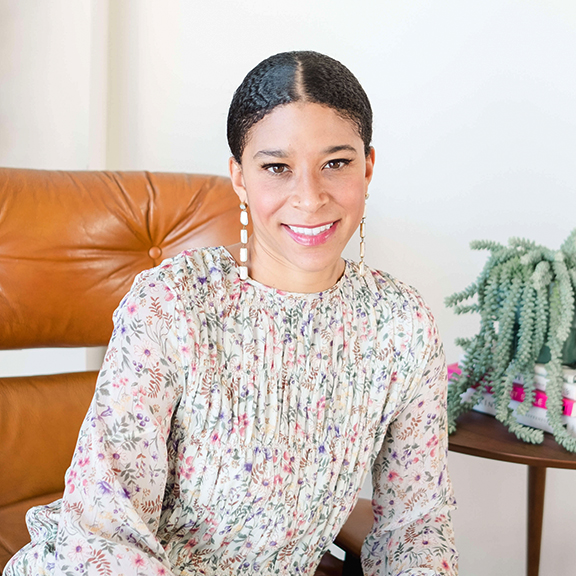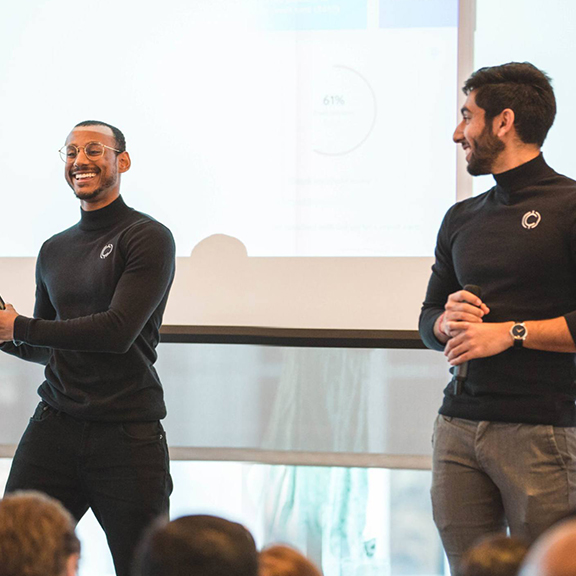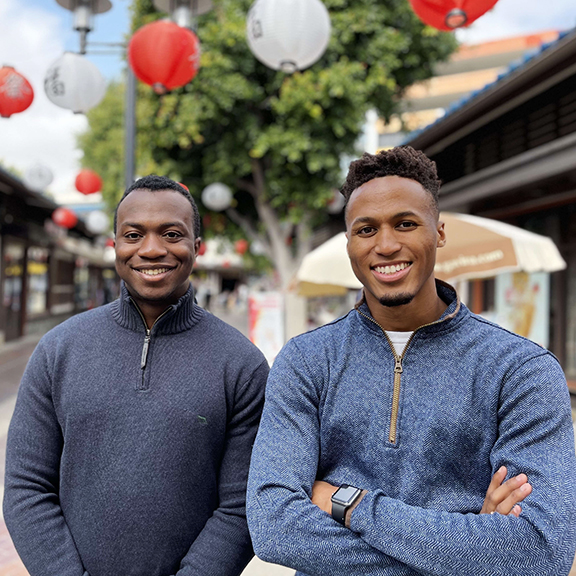 Changing the Trajectory of Venture Capital
HCP is laser-focused on leadership rather than mission partly because they see this as a long-term ecosystem change strategy. "In a perfect world, we would do this as a later-stage strategy," Tingle says, "but we can't even get to that right now. There aren't enough companies." Investing in startups helps to get companies off the ground and, if all goes well, expands the pipeline of leaders who are set up to receive later-stage capital. HCP recently closed its second, $134 million fund, which has the same strategy as the first, but with more companies and bigger checks.
Part of long-term change also means changing who works in venture capital, so that founders see people who look like them and are willing to support them, and so that more people see themselves as belonging in the system. HCP runs an internship program and of its 70 interns during 12 classes, 18 have gone into VC or private equity, including three now employed at the fund. These interns and top candidates are being connected to more than 75 investment firms that have partnered with HCP to recruit and develop diverse talent in VC.
HCP doesn't stop there. They're also hosting a signature podcast called "More Equity" with guest founders, investors and industry leaders across the venture capital landscape. HCP has built a robust platform that's penetrating the ecosystem from a variety of directions.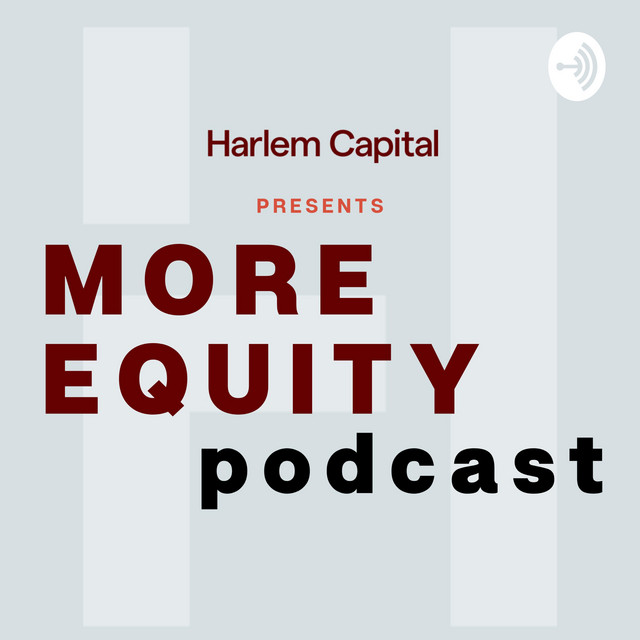 Unleashing Capital to Advance Equity
In 2019, WKKF made a $3.5 million Limited Partners mission investment from our endowment in Harlem Capital Partners' Fund I. The fund aligns with WKKF's focus on innovation and economic opportunity, and has a strong racial equity focus. In addition to helping to create wealth for women and people of color, HCP is expanding racial equity in finance, changing norms around who is seen as a strong investment opportunity. As WKKF also aims to invest in women and fund managers of color, Harlem is managed by a diverse team: the three founders are Black men and its principals and senior associates are women.
Sample Portfolio Companies
Blavity is a media platform created for and by Black millennials. CEO Morgan DeBaun launched it in 2014 because she felt there was a gap in how traditional media covered issues affecting Black Americans, such as that year's shooting of Michael Brown in Ferguson, Missouri. Blavity features Black voices and creators and is evolving its structure, policies and practices to create a better employee experience post-pandemic. WKKF is also invested directly in Blavity.
CASHDROP is a tech platform that enables individuals to quickly and easily create digital storefronts. Its founder, Ruben Flores-Martinez, taught himself to code and began helping people build websites and apps. Realizing how many obstacles stood in the way of individual merchants who wanted to set up online stores, he created a platform that skips the technological and operational hurdles. More than 200 businesses have been set up on the platform to date.
Header image courtesy of Harlem Capital. Caption: WorkChew, a Harlem Capital Partners portolfio company, was co-founded by CEO Maisha Burt and COO Allyson McDougal to connect remote workers with underutilized space.