This post is also available in: Kreyòl (Haitian Creole)
The dynamic lineup of performances, engaging panels, and impactful discussions at this year's Essence Festival of Culture included three stages by the W.K. Kellogg Foundation. One invigorating panel, "Investment in Local Income Generation as a Key to Lasting Change," cast a vision for catalyzing investment in Haitian-led initiatives and supporting the Pockets of Hope campaign by the W.K. Kellogg Foundation and its partners, which aims to promote a fair and prosperous future for children, families and communities. 
Philanthropic investment in low-resource settings can have a profound impact when done well – with a long-term vision, community engagement and respect for local leadership. Participating in the conversation were WKKF president and CEO La June Montgomery Tabron; program officer for Haiti, Dana François; and Michèle Pierre-Louis, the current president of Fondasyon Konesans ak Libète (Foundation for Knowledge and Liberty) and former prime minister of Haiti. Reynold Verret, president of HBCU Xavier University, served as moderator.
In her opening remarks, Tabron highlighted the shared cultural, agricultural and historical ties between Haiti and New Orleans. She emphasized the need for increased philanthropic investment in Haiti, as the country is facing difficult times and existing support is declining, yet "there are children and families and people working on the ground in Haiti every day, creating promising solutions to problems they are facing."
Pierre-Louis then shared examples of hope she has witnessed in Haiti despite the challenging conditions. She spoke forthrightly about the difficult and complex situation in Haiti, reflecting on the daily stressors where, as she said, "high insecurity has impacted our mode of functioning." She also touched on Haiti's painful colonial history and ongoing modern "mismanagement by all the major stakeholders, national and international," including successive UN missions and interventions, which Pierre-Louis identified as weakening the state's capacity, resulting in neglected structural changes, overlooked sectors and the infiltration of international crime. Yet, Pierre-Louis insisted, 
"Difficult, yes, but we all know that hope is a discipline and a commitment. Haiti cannot be reduced to bad governance, corruption, disregard of human and women rights, and the constant label 'the poorest country of the hemisphere.'

No, Haiti is much more than all this. It is a people that is resisting daily to uphold its dignity. A people that is creative, rich in wisdom and culture. A people that aspires to a better life. A people that is confronted with the effects of what I just described, but who chose to organize and fight to be free, to make a living, to send their kids to school and at the same time keep an incredible sense of humor."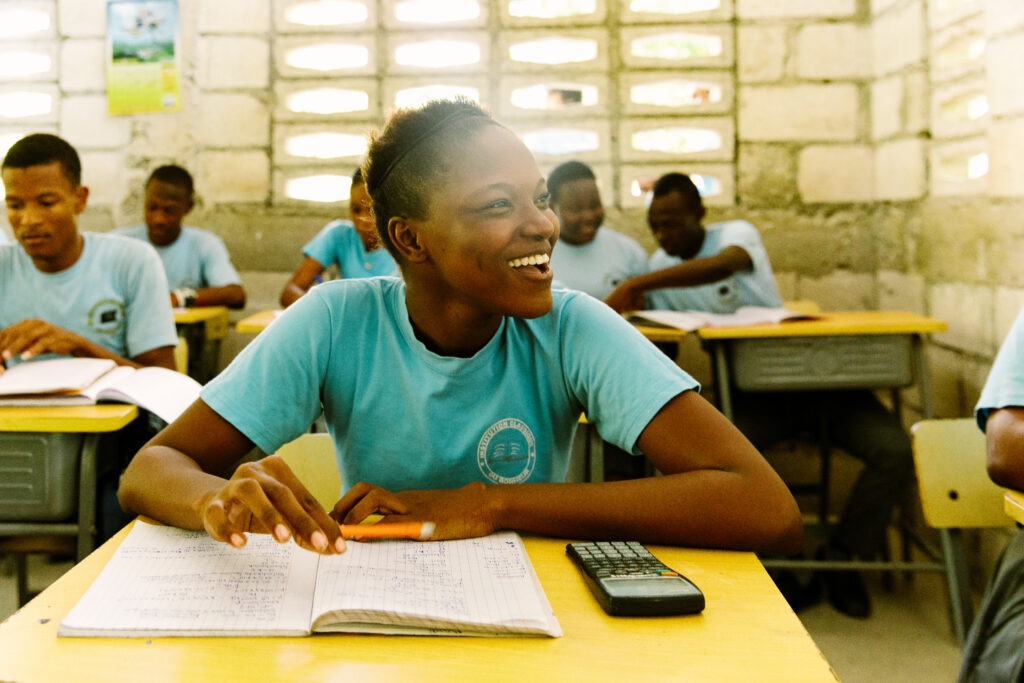 Dana François then discussed the Haiti Food System Alliance and its efforts to strengthen rural economies and enhance farmers' incomes, particularly "access to capital, access to seed, access to grain, access to market, ultimately for wealth creation." Since its inception, the Alliance has worked with more than 40,000 farmers and supported food provision for more than 70,000 kids – and counting, exclusively through local production. François explained that small farmers, local entrepreneurs and communities "know what they need, but that they don't need more training; they need capital. They need access to resources. They need market. They need long-term accompaniment."
Watch the full panel here and visit haitipocketsofhope.com for more information.