Charles Marlin III has long dreamed of becoming a doctor.
"I chose that route because I knew we needed more Black doctors and more Black cardiologists," said Marlin, who graduated in December from Xavier University of Louisiana, a historically Black college that produces the highest number of African American pre-med students in the U.S.
"When it comes down to public health, a lot of the issues that we have, at least when it comes to the African American community, it comes down to building a trust with that community. And I feel like when you start to see [healthcare professionals] that look like you, that builds that trust."
Marlin, who plans on becoming a cardiologist, works as an education program coordinator at Ochsner Health, contacting schools around the state to educate students about the dangers of vaping. It's a position he took after completing an internship with the organization that was offered through Ochsner Xavier Institute for Health Equity and Research (OXIHER). The internships are aimed at providing real-world experiences to students.
"My main interest was dealing with the youth, creating different programs that overall help their health so we can see a decrease in the health disparities," Marlin said. "Start working on it now when they are young, so they keep those habits as they get older, and you see a decrease in the adult rates over time." 
Marlin was inspired to pursue a career in healthcare after his stepfather had part of his foot amputated as a result of complications from diabetes. He credits his family's support and the mentorship he's received from the medical community for helping him get to where he is today.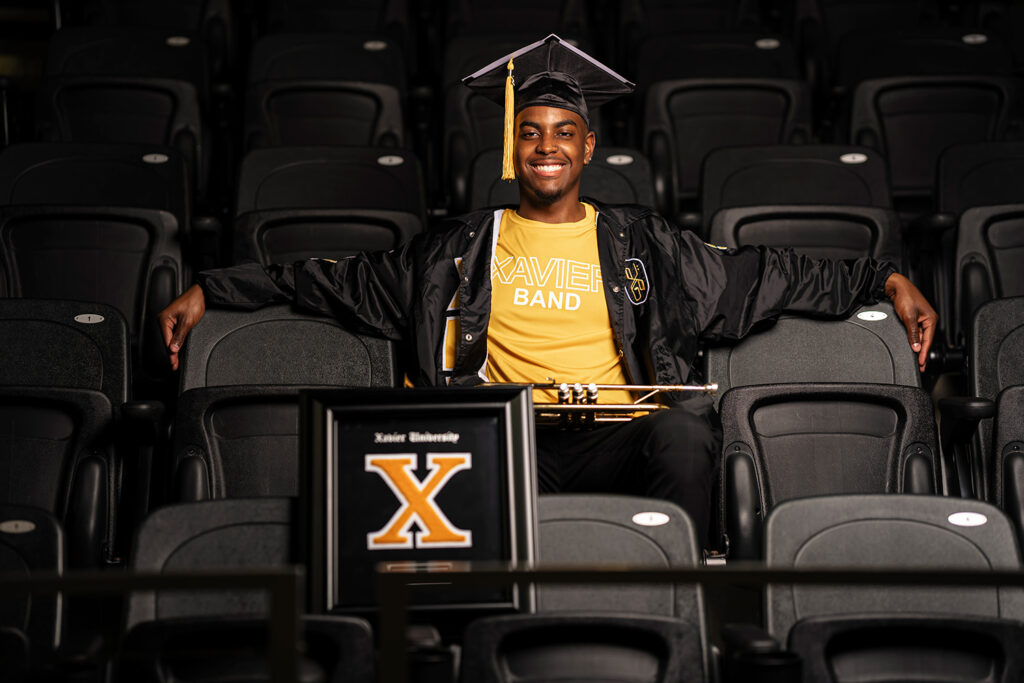 "Dr. [Jordan] Dozier, a thoracic surgeon, allowed me to see him perform two surgeries with a robotic arm. … I've met a lot of doctor mentors because of this program. If I never did the OXIHER program, I wouldn't have ever had all these opportunities open up for me, so I'm very appreciative about it.
"Going into it, I didn't know exactly what I would be doing, but he showed me a different side of the healthcare system."
According to 2021 data by the Association of American Medical Colleges, only 5.7% of active physicians identified as Black or African American.
Dr. Eboni Price-Haywood, medical director for Ochsner Health System's Healthy State initiative and OXIHER, said the internship programs are "about increasing the visibility of what you can be."
"If you don't see it, you don't know that it's even a possibility," Price-Haywood continued. "Getting these public health students exposed to what this network and health system is doing from a healthcare administration piece and from a political piece is a good way for them to understand what we mean by population health management and how that relates directly to population health management."
The internship programs offered by OXIHER are part of the partners' mission to reduce health disparities, develop innovative healthcare delivery models and model equitable and respectful care. OXIHER's strategic framework, which is supported with a $2.4 million grant from the W.K. Kellogg Foundation through its social impact bond, includes five pillars:
Outcomes research:

Identifying disparities and effective strategies to improve health equity.

Population health management:

Developing innovative solutions to improve overall community health, with a focus on healthcare access and ambulatory care quality metrics and connecting patients with community resources they need outside of healthcare.

Health careers and equity education:

Recruit, educate and retain a diverse workforce; including workforce development to create a diverse and inclusive pipeline of healthcare providers and training so that all healthcare providers understand the importance of diversity, inclusion, and health equity.

Community engagement:

Partnerships for solutions tailored to local communities, including hosting events such as health fairs, community clinics and workforce development opportunities.

Health advocacy and policy:

Advocate for policies impacting community health by working with government leaders.
"What Ochsner is doing is helping leverage our resources and Xavier's resources to create these innovative solutions that build upon the foundation of what we know needs to happen, but do it in a collaborative way so that you have a collective impact," Price-Haywood said.
Louisiana has consistently ranked near the bottom of the United Health Foundation's annual America's Health Rankings. Since 1990, the state has fared no better than No. 47, most recently ranking No. 50 in 2022. Clinical, behavioral, environmental and social factors are analyzed to determine a state's health rankings.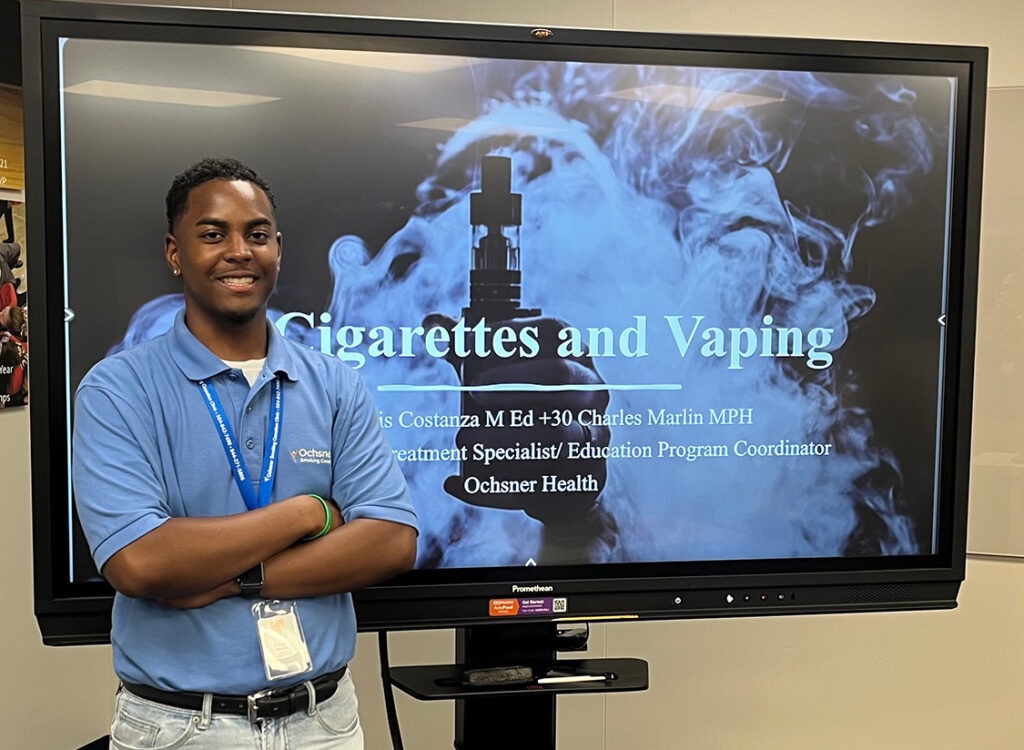 In November 2020, Ochsner and Xavier University of Louisiana built on their long-standing partnership in announcing OXIHER as part of an ambitious 10-year, $100 million commitment to address the state's most critical health needs. Through the Healthy State initiative, Ochsner, Xavier University and other community partners are working to move Louisiana up in the annual America's Health Rankings by focusing on communities. They are doing that by prioritizing smoking cessation, cancer and chronic conditions, wellness and obesity, food insecurity, workforce and education, and improving broadband internet access.
"At the end of the day, we are working for the community," said Ariyon C. Bryant, strategic program manager for OXIHER. "We're working to see health improved throughout the state. We're working toward measurable changes, and working to be the change." 
Price-Haywood said the framework for OXIHER is designed to be impactful outside of times of crisis in Louisiana, such as the effects on healthcare caused by Hurricane Katrina in 2005 or the pandemic. And it's a model that has scalability to improve health outcomes beyond the state's borders.
"The reason why we are resilient is because we have invested in creating this infrastructure that is productive for the community," Price-Haywood said. "So, when the community is challenged by some event, we already have the foundation to recover. … It's about collaborative action for collaborative impact."