As Albuquerque's third-year mayor, Tim Keller isn't modest about his learning journey or how it shaped the racial equity agenda designed to move the city's residents forward together.
"I was the first elected official, at least in a major office, to run explicitly on inclusion and equity. And that was something I learned, that's not something I grew up with," says Keller. "I learned that through the fellowship and from my colleagues."
Keller is the 30th mayor of Albuquerque, the state's largest city. With more than 560,000 residents, the city is increasingly becoming more diverse, welcoming immigrants and refugees from all countries. Today, six in ten Albuquerque residents are people of color.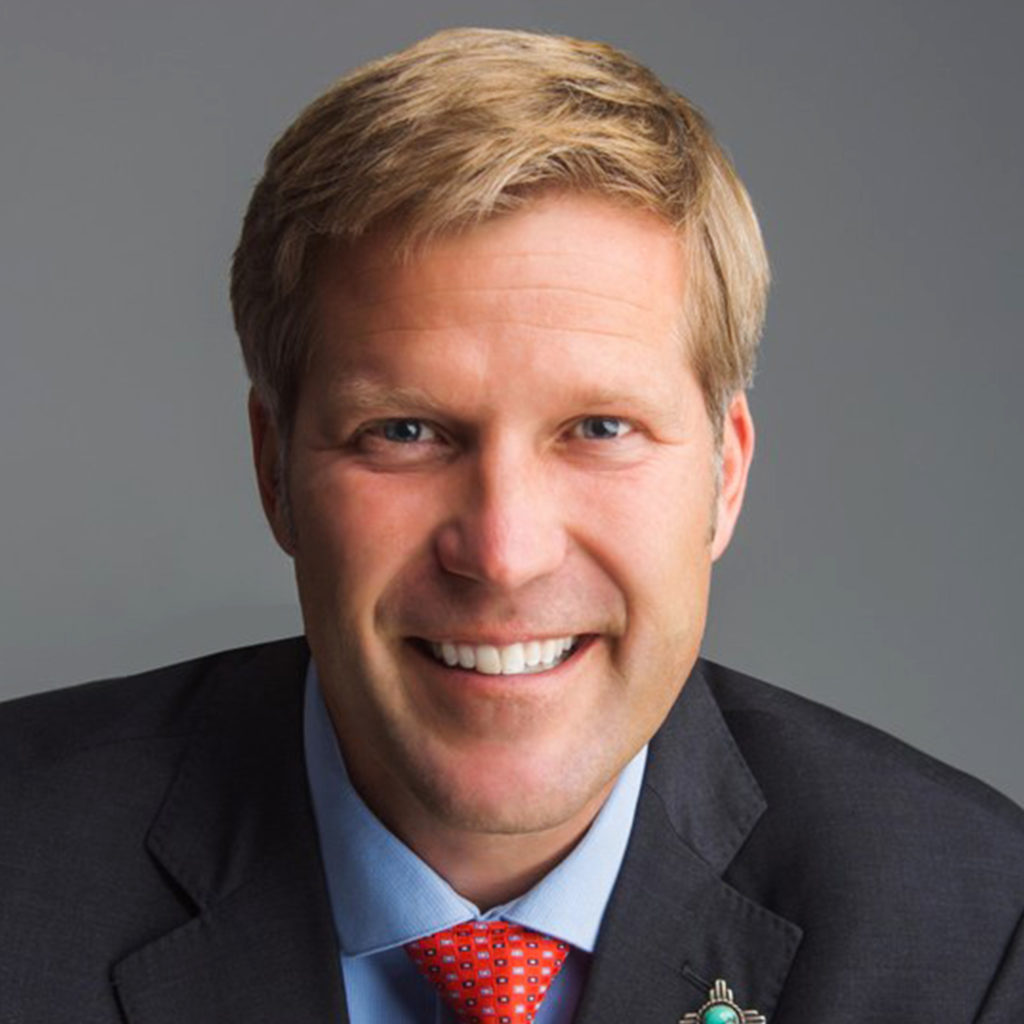 But population growth does not necessarily mean shared prosperity for Albuquerque's communities of color. Native Americans have the highest rate of poverty at 32%. And nearly one in four Latinx and Black residents live below the federal poverty level compared with about one in ten White residents.
Since taking office in 2018, Mayor Keller has hit the ground running to institutionalize equity, starting with city hall.
In his first year, Keller established an Office of Equity and Inclusion, led by Michelle Melendez, with direct ties to every city department. As a result and in every direction – from further developing a city workforce that's representative of its diverse residents to employee compensation to delivering city services – a racial equity lens is shaping this mayor's priorities.
"For example, with the budget, we now allocate money based on equity [principles] and it's moving tens of millions of dollars, if not hundreds of millions of dollars in total to communities that were historically disadvantaged and of color," says Keller. The city is also embedding racial equity standards into the coordination of city contracts, moving more than $5 million dollars to minority- and women-owned contracting businesses. Keller says they're really trying to walk the talk from the inside out. At last count, more than 1,000 city employees have received racial equity and implicit bias training and the city will continue to ratchet up those efforts.
In 2018, the City of Albuquerque joined community organizations across the city to release, An Equity Profile of Albuquerque, which found that greater economic and racial equity fosters stronger economic growth. The report, by PolicyLink and the University of Southern California's Program for Environmental and Regional Equity (PERE), with support from the W.K. Kellogg Foundation, found that eliminating the city's racial inequities in income would strengthen the regional economy by $11 billion annually.
When looking for values-aligned local leaders to help drive the city's racial equity efforts, Mayor Keller immediately thought of his colleagues from the W.K. Kellogg Foundation Community Leadership Network (WKKF CLN). "The first talent pool that I reached out to was the fellows." Today, the mayor's cabinet members Gilbert Ramirez, Hakim Bellamy and Carlos Contreras, are all colleagues from the New Mexico WKKF CLN Class One fellows.
Keller is not shying away from the inequities that persist, but is positioning the city to face them directly. In January 2019, Albuquerque held its first-ever citywide racial healing effort to observe the National Day of Racial Healing. Mayor Keller joined a crowd of city residents for an official event in recognition of the day. The event builds off the mayor's One Albuquerque campaign, dedicated to celebrating the city's diversity, uniqueness and shared future.
"One Albuquerque is about owning our core identity as an individual and also as a collective, and that I think is a first step toward racial healing," said Keller. "We are trying to make our city a leader when it comes to racial equity."
Learn more about the WKKF Community Leadership Network, explore the program experience and meet the Class Two fellows at wkkfcln.org.