This post is also available in: Español (Spanish) Kreyòl (Haitian Creole)
You never expect to say goodbye to one of your superheroes. Monday morning I heard the gutting news that mine passed away at just 62 years old.
Anyone with any connection to global health and social justice knows what a huge loss this is. It is hard to overstate the impact of this giant on so many of us working in this community — both individually and collectively. Paul was a friend to so many, a champion for billions, and an inspiration to us all. He dedicated his life's work to teaching us what health equity and global health should be. He pushed all of us to do better.
Perhaps no other person embodies the core principles and values I strive to follow more in my daily life than Dr. Paul E. Farmer, co-founder, and chief strategist of Partners in Health (PIH.) Armed with two doctorates (M.D./PhD) from Harvard, Dr. Farmer could have easily chosen a very lucrative clinical/academic practice in the US. Instead, he will be forever remembered as the "doctor to the poor," who fought relentlessly to improve healthcare systems in rural Haiti and around the world.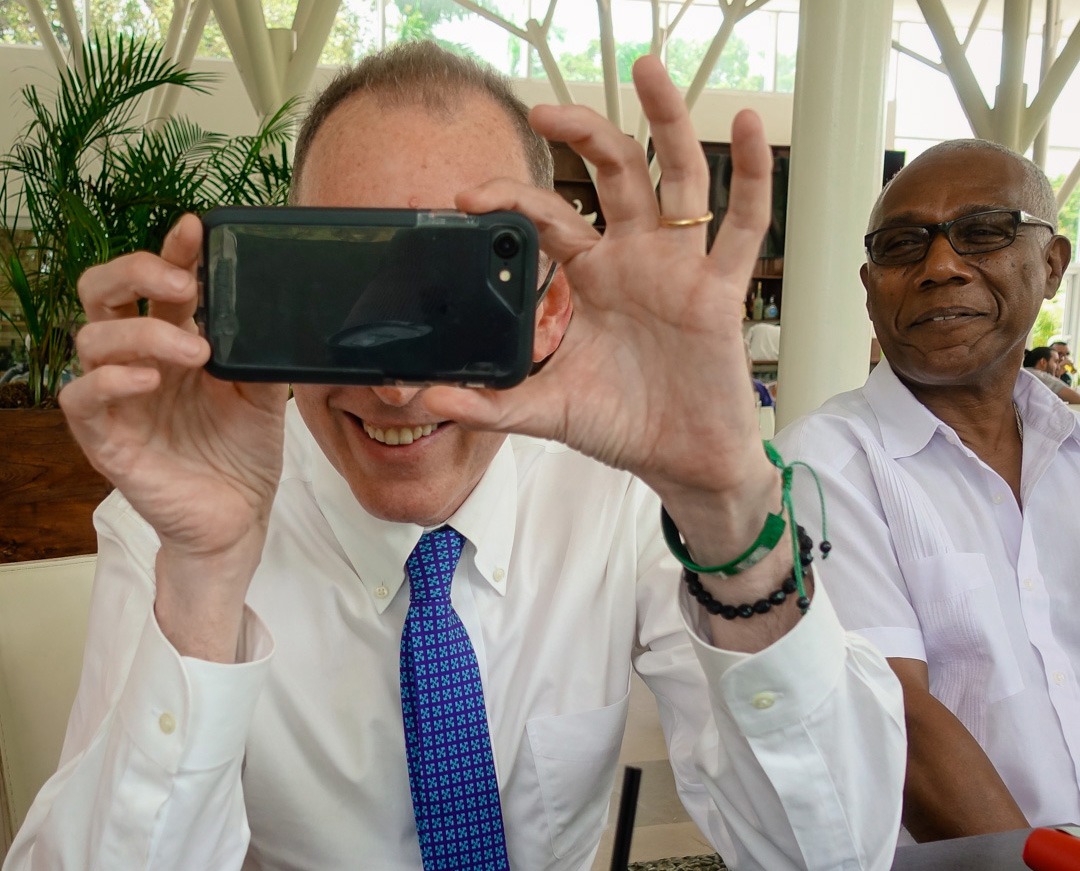 Out of all his infectious qualities — relentless optimism, humility, kindness, generosity, it is perhaps Dr. Farmer's courage, from standing up to established and influential global health policymakers to advocating on behalf of the poor living in marginalized communities (the "voiceless"), that makes him so remarkable in his field. Dr. Farmer's work has saved and changed countless lives, and his writing has reframed so much of global health thinking around the impacts of structural violence. He sought to promote high standards of care in places thought of as "medical deserts" by embracing a broad "whatever-it-takes" approach to care — boots on the ground to reach patients too sick to travel; shovels in the dirt to build not just hospitals and clinics, but homes, schools and roads. Farmer's courage, humility and respect for local cultures and norms have had a great influence on my career and my photography ever since I met him in Haiti more than a decade ago.
Dr. Farmer touched the lives of so many people, and I am lucky to count myself among them. My thinking and values today are greatly inspired by his vision of a more just and equitable world for all. I had the privilege to witness firsthand how he 'walks the talk' and always stays true to what he believes in. By believing that healthcare is a fundamental human right and that just because people are poor does not mean they are condemned to poor quality care, from HIV to cancer, Dr. Paul Farmer truly changed the world.
Thank you for everything, Paul. The world, my world, is a much better place because of you.
Ryan Jiha
My heart goes out to his wife, Didi Bertrand Farmer, their three children, and to the @PIH extended family around the world, from Haiti to Rwanda. #rippaulfarmer
Ryan Jiha's comments first appeared in French in Le Nouvelliste.