On any given day walking around the Islandview neighborhood on Detroit's Eastside, you are likely to see a flurry of activity emanating from a stately English Gothic stone church on East Grand Boulevard. You might see young people digging up vegetables in the urban garden, creating leather goods in the workshop, warming up their instruments for marching band practice or meeting with local entrepreneurs to review their latest business plan.
This is not just any church.
For decades, the Church of the Messiah has served as both the spiritual center and the economic and social cornerstone of the neighborhood. In their commitment to nurture and preserve their local community, church leaders established a housing corporation in 1978 to develop over 200 units of affordable housing, which they now own and manage. From there, the community work just kept expanding.
"If we really want our children to grow up in a healthy environment, we need a holistic approach," said Pastor Barry Randolph, head of the church and executive director of BLVD Harambee. "Once we built the apartments, we saw the needs of our residents and realized we needed wraparound services, so we started BLVD Harambee in 1993 as our social services arm, providing food and counseling. Then we saw that in order to move beyond affordable housing as a stepping stone, people need the skills and support to get good jobs. So that led to creating our employment office. Then we saw the talent in our kids without an outlet, so that led to the entrepreneurship program. Each need we saw led to something else."
BLVD Harambee, short for Building Leaders for Village Development Harambee ("all pull together" in Swahili), is the church's nonprofit organization that aims to eradicate poverty in the Islandview community. Through its many services and programs, the organization is building an equitable future where local residents contribute to and benefit from the neighborhood. With a congregation that is 60% Black men under the age of 30, several of BLVD Harambee's programs focus on developing young male leaders in the community.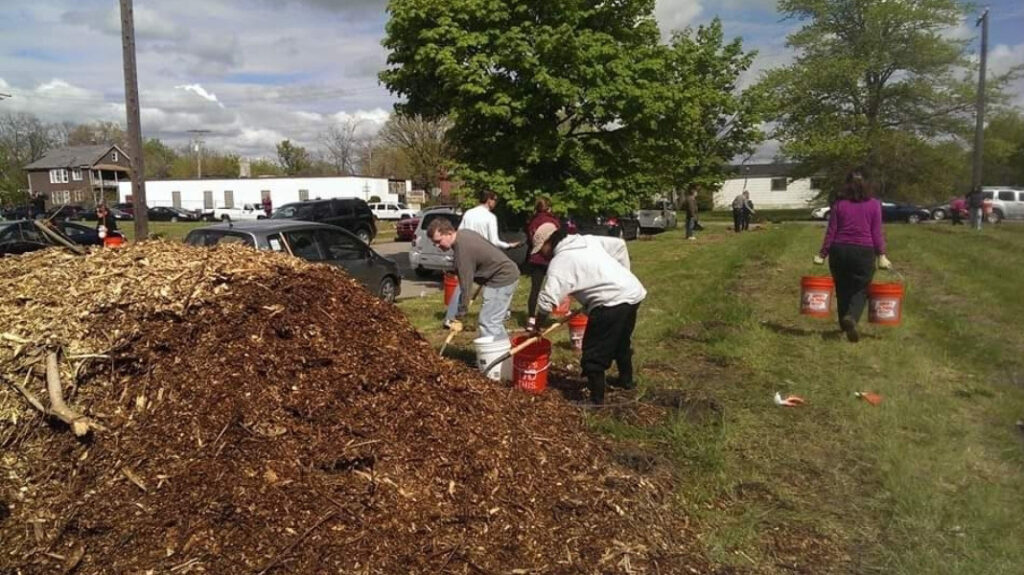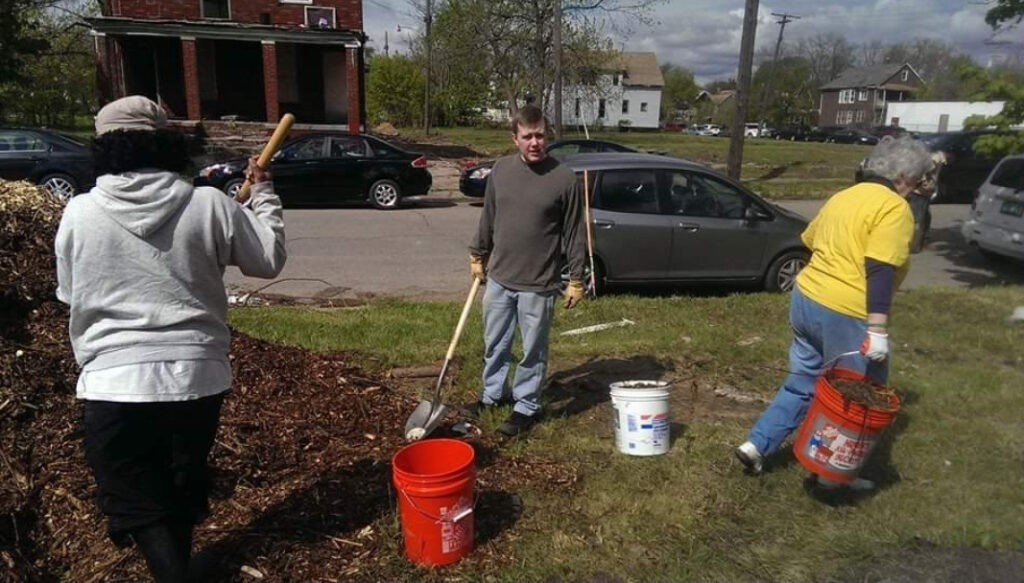 "We look at Detroit as a microcosm of our challenges in America," explained Everard Findlay, a long-time partner and avid supporter of BLVD Harambee's program for young entrepreneurs. "One big challenge is when a place starts to grow, people get displaced. So we look at how to nurture the talent that's within the neighborhood and connect that with the broader market so that people in the community can participate in the growth that's happening. And it's beautiful to see how the teams of young people that we engage with want what's best for their community and to see their ideas come to life."
"This is how we're going to stabilize our neighborhood and prevent gentrification," added Pastor Barry. "If we can help our young people get really good paying jobs, jobs that will enable them to own homes and take care of their families, they're going to stay and live in the community."
The organization offers various pathways to success through college scholarships, their popular business incubator for young entrepreneurs and an employment office that connects people with jobs across the city. Recently, they realized there was another opportunity: skilled trades. 
The church's housing development arm helped connect residents to construction work. The church was frequently approached by developers in the area looking for workers through BLVD Harambee's employment office.
"We successfully got the other developers to hire from within the community, so we started thinking, we need to be training these folks ourselves and getting them ready for this work," said Pastor Barry. "We realized that this kind of certification could be a wonderful path for young people to make a really good, sustainable living, right out of high school."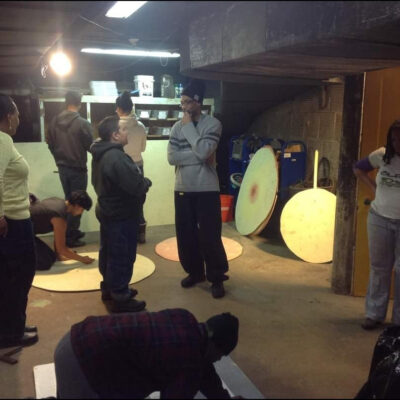 The opportunity to start training participating young people came quickly when the church flooded in June 2021. The extensive damage required a lot of work, and local contracting company owner and church member, Shanthia Scales, organized people in the community with on-the-job training for the rebuild. Pastor Barry and his team were amazed by the level of interest in the work, and started deeper conversations with community leaders, like Shanthia, to figure out what a more robust training program could look like.
"We learned a lot about what support our youth needed for this kind of program," said Everard. "Like getting the hours they need to get licensed, but also setting them up for success with things like the funds for the right kind of boots and a hard hat, to start." 
As the BLVD Harambee team continues to grow and learn with their community, their work expands and changes to meet the needs and aspirations of their neighbors and friends. For Pastor Barry and his team, revitalizing their neighborhood is all about expanding the minds of young people, building pathways out of poverty and creating a sustainable ecosystem of support in their community.
"It's a multiplying effect," said Everard. "We're striving to do the things that will actually have a long-term impact. When we see our program graduates settling down, finding good jobs and raising their families in our community, we feel a huge amount of faith and gratitude, seeing our young people succeed. That's how we know it's working."