This post is also available in: Español (Spanish) Kreyòl (Haitian Creole)
Dr. Inobert Pierre has seen his share of emergencies. In 2010, after working for eight years as a pediatrician at the St. Boniface Hospital in Fond-des-Blancs, Haiti, Pierre became the institution's general director. Just months before, an earthquake had killed more than 100,000 of his compatriots, and in the decade that followed he led the hospital through a relentless parade of crises.
The earthquake did not damage St. Boniface Hospital, but it did destroy one of its satellite clinics, and many displaced from the hard-hit capital moved to rural areas such as Fond-des-Blancs, bringing with them a plethora of healthcare needs. Later that year, Haiti was struck with a cholera epidemic that would eventually sicken more than 800,000 people. Six years later, Hurricane Matthew pummeled the country's southwest. Since then there has been drought, hunger, political unrest and violence. St. Boniface has responded to all of these, and now it's fighting the coronavirus.
Inevitably, St. Boniface's staff have become experts in responding to catastrophe. To Pierre, one lesson rises above the rest.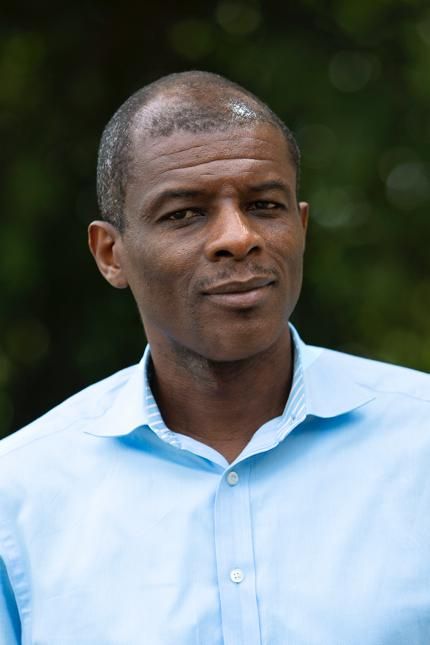 "Whatever we're doing," Dr. Pierre said over Zoom from Fond-des-Blancs, in the mountains of southern Haiti, "we should always involve the community."
After Hurricane Matthew, Pierre said, "we had the capacity to assess damage to houses. We could have done it by ourselves, but we opted to have a group in the community who had some experience in this to do it. They collected the data for us, and it all went really well. They felt that they had participated in getting aid to the people affected by the disaster. So we came to understand that to be successful in whatever we do in the community, we have to involve people in the community."
It's partly a question of security. "Sometimes we do a beautiful thing, and we say, 'Bravo to us,'" Pierre said, "but… if the community didn't participate, when that thing is threatened, we can't count on the community to protect it."
In some rural areas of Haiti, fear of the coronavirus being brought home has led to attacks on medical personnel, patients and facilities. But in Fond-des-Blancs, no such attack has occurred, which Pierre attributes to early and sustained community involvement.
Security isn't the only issue. There is widespread mistrust of official information about the virus, including how to prevent and treat it, making it hard to control the outbreak without significant participation from local leaders.
"What we did, even before we knew we were going to have a coronavirus treatment center," Pierre said, "is we worked with all the leaders in the community. We explained to them what the sickness is and how people get it, how they can participate by protecting themselves and by protecting the community." (In April, longtime St. Boniface partner Build Health International completed coronavirus wards and a triage area at the hospital.)
Hospital staff held several meetings with religious leaders (Christian and Vodun), school teachers and principals, and others in the community, such as hosts of cockfights, which can draw tight crowds. "We gave them responsibilities," Pierre said. "We told them that with regard to the virus the hospital has a role, but they also have a role to play. And that's how they've been involved from the beginning."
About a month before the first coronavirus cases were identified in Haiti, hospital staff trained 63 community health workers (CHW) to teach their neighbors about COVID-19 prevention. Some of the CHWs are also working with community leaders on contact tracing and continuing to educate the public about the coronavirus through a weekly radio show, as community nurses blast messages from sound trucks at open markets and in the streets.
Growing closer to the St. Boniface community
St. Boniface Hospital's history of increasing engagement with the community goes well beyond crises. Much has changed since the facility began in 1992 as a small clinic dependent on medical teams visiting from overseas.
The facility grew over the years, and its expansion accelerated after the 2010 earthquake due to a rise of medical needs and increased funding. That's when it developed the country's first spinal cord injury rehab program, the only 24-hour neonatal intensive care unit in an area of almost 3 million people, and a new maternal health center, emergency room, infectious disease center and surgical center, where they perform more than 300 essential surgeries a month (although this number has been reduced since COVID-19 struck). Today, St. Boniface is roughly five times the size it was before the earthquake.
There's been another essential change in operations worth noting, according to Conor Shapiro, the president and CEO of Health Equity International (HEI), the U.S.-based organization behind St. Boniface.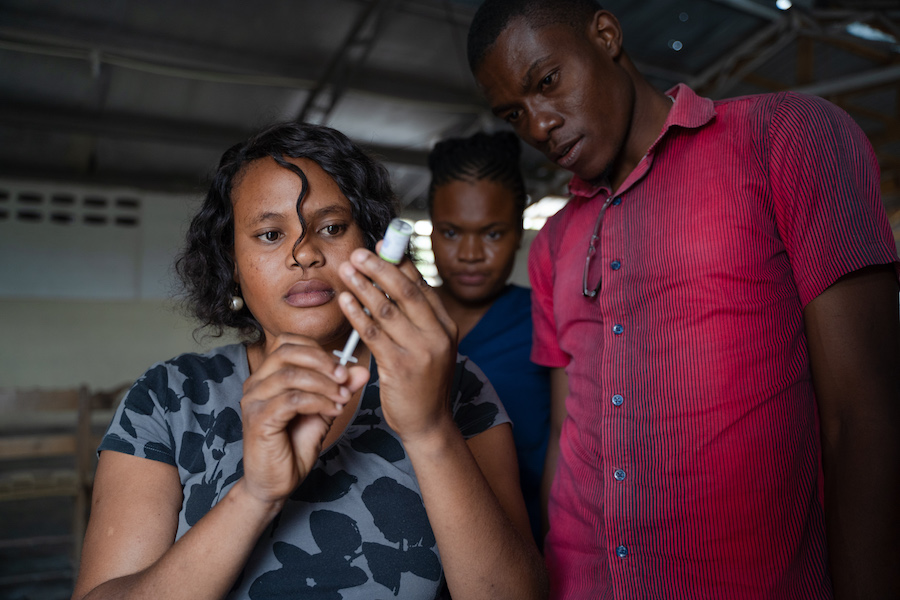 "We as an institution over more than 30 years have moved away from a visiting medical team model to really building up local capacity," Shapiro said, "and that has been critical to this [pandemic] response."
Today the organization has more than 500 Haiti-based staffers, and they are all Haitian. The hospital has sent residents of local communities to school, and later hired them – in medical and non-medical (accounting and plumbing) positions. It also trains and provides stipends for volunteer community health workers who are from the communities they serve.
Shapiro acknowledges that volunteers and expertise from outside Haiti have been enormously helpful over the years, including after the earthquake. But he said HEI's focus on building the capacity of a local team that handles local emergencies on a daily basis has positioned St. Boniface to respond effectively to this disaster.
It won't be easy. As coronavirus cases climb in Haiti, there is plenty of cause for concern. Pierre worries about being able to replenish personal protective equipment quickly enough, about carrying the health care burden of so much of southern Haiti, and about continuing to meet the medical needs that existed before – St. Boniface was very busy in normal times, and, as Pierre said, "other common sicknesses didn't disappear."
Yet Pierre seems confident. Asked what gives him hope at a time of so much difficulty in Haiti, he said it's the determination of his staff. "We're not afraid of anything," he said. "Whatever we can do, we'll do it."
Last winter, a slew of media reports marked the 10-year anniversary of the Haiti earthquake. Most painted a grim picture of a country that never recovered. But CBS News had a different take. In a visit to St. Boniface Hospital, the reporter showed viewers what he called, "one very bright spot that could provide a path for the future."