"During this health pandemic and economic crisis, it is more important than ever for jobseekers to have trusted partners in their communities, who can connect them to resources, skills and supports as they weather temporary setbacks and find new employment," says Kevin Jordan, senior vice president of program development at the Local Initiatives Support Corporation (LISC).
Considering the landscape for low-income workers now, Jordan thinks models that build opportunity for people will be even more relevant post-COVID-19.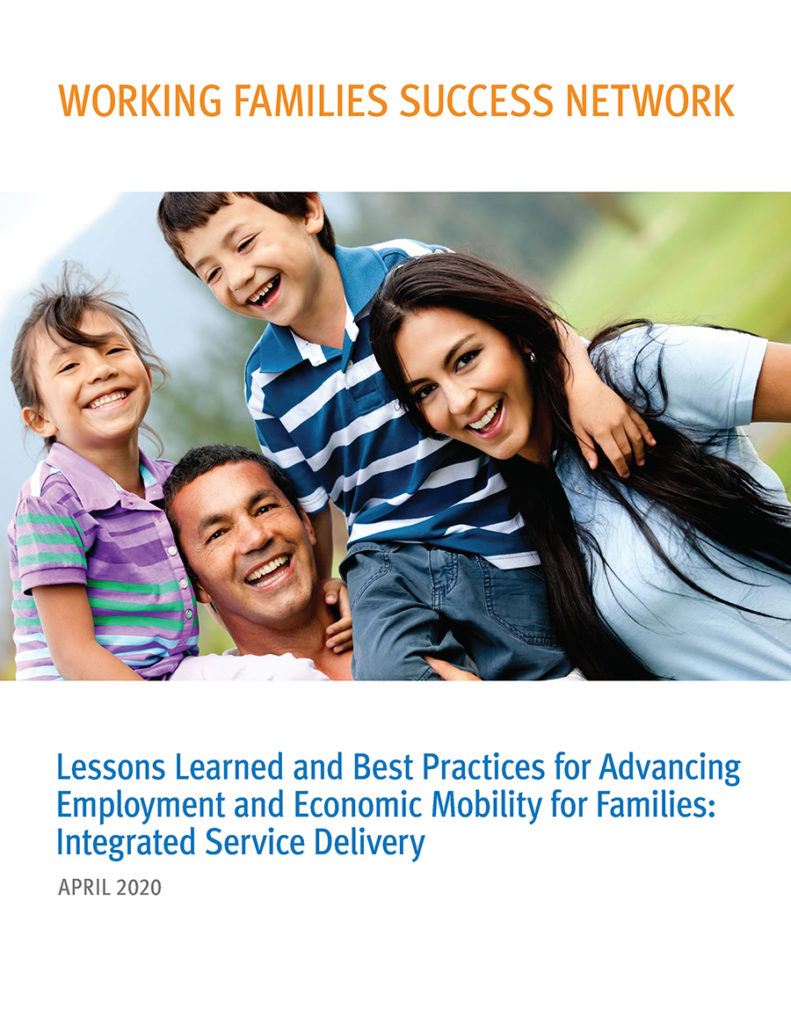 LISC's approach focuses on both raising income and lowering expenses for workers. That model and others are part of a new report by the Working Families Success Network (WFSN). It synthesizes data and lessons from their network of 135 organizations serving 35,000 people every year in more than 30 states.
Their common goal is helping workers — especially parents — advance economically. For organizations in WFSN, like LISC, and for the communities they serve, the timing of the report release could not be more critical.
Working Families Success Network – Lessons Learned and Best Practices for Advancing Employment and Economic Mobility for Families: Integrated Service Delivery Working Families Success Network to identify what combination of pre- and post-employment services has the greatest impact on jobseekers.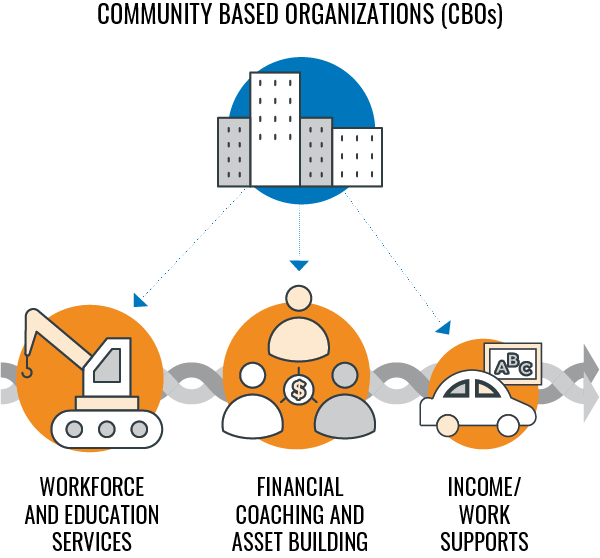 Workforce and education services — literacy, postsecondary education, work readiness, job training, placement, retention and advancement
Income and work supports — public benefits, social services and free tax preparation to secure earned income tax credits and refunds
Financial coaching and wealth building — financial education and coaching, often linked to affordable financial products and services
WFSN found that providing a sequenced bundle of "integrated service delivery" from all three areas has the greatest success in helping people achieve steady employment, boost credit ratings and increase net worth.
Data shows that even pairing workforce and employment services with financial coaching and wealth building increased job retention by 21% and helped employees realize higher credit scores, critical for future employment.
understanding the obstacles
The report crystallizes what WFSN partners understand all too well — job training alone is not enough to help low-income workers access and retain good jobs.
Low-income jobseekers, especially parents, face many barriers entering and staying in the workforce. In general, lack of transportation and child care are obstacles. For those who work nights, weekends and less traditional hours, those barriers can be insurmountable. When a child is sick or a car breaks down, the challenges only compound. Most low-income families already struggle with meeting monthly expenses. Even a few weeks of a reduced work schedule can ramp up pressures. As such, low-income workers often turn to pay-day lenders, who charge high interest rates, all of which creates a mountain of debt that negatively impacts their credit scores.
For those workers who start to move up economically, even a small pay raise could force them to lose child care subsidies that cost them more than the raise (also known as a "benefits cliff"), presenting new economic challenges. And that was before COVID-19.
Given the impact of the pandemic already, LISC's Jordan believes organizations that understand the challenges workers face will be pivotal in communities.