Fifty miles separate Selma from Montgomery. But a common, painful history draws these two communities together.
On the 2019 National Day of Racial Healing, children, teens and elders boarded a bus in Selma and journeyed together into this shared past. Their destination: the Equal Justice Initiative (EJI) Museum and Memorial for Peace and Justice in Montgomery. 
For tour organizer, Reverend Lawrence Wofford, the journey was about connection.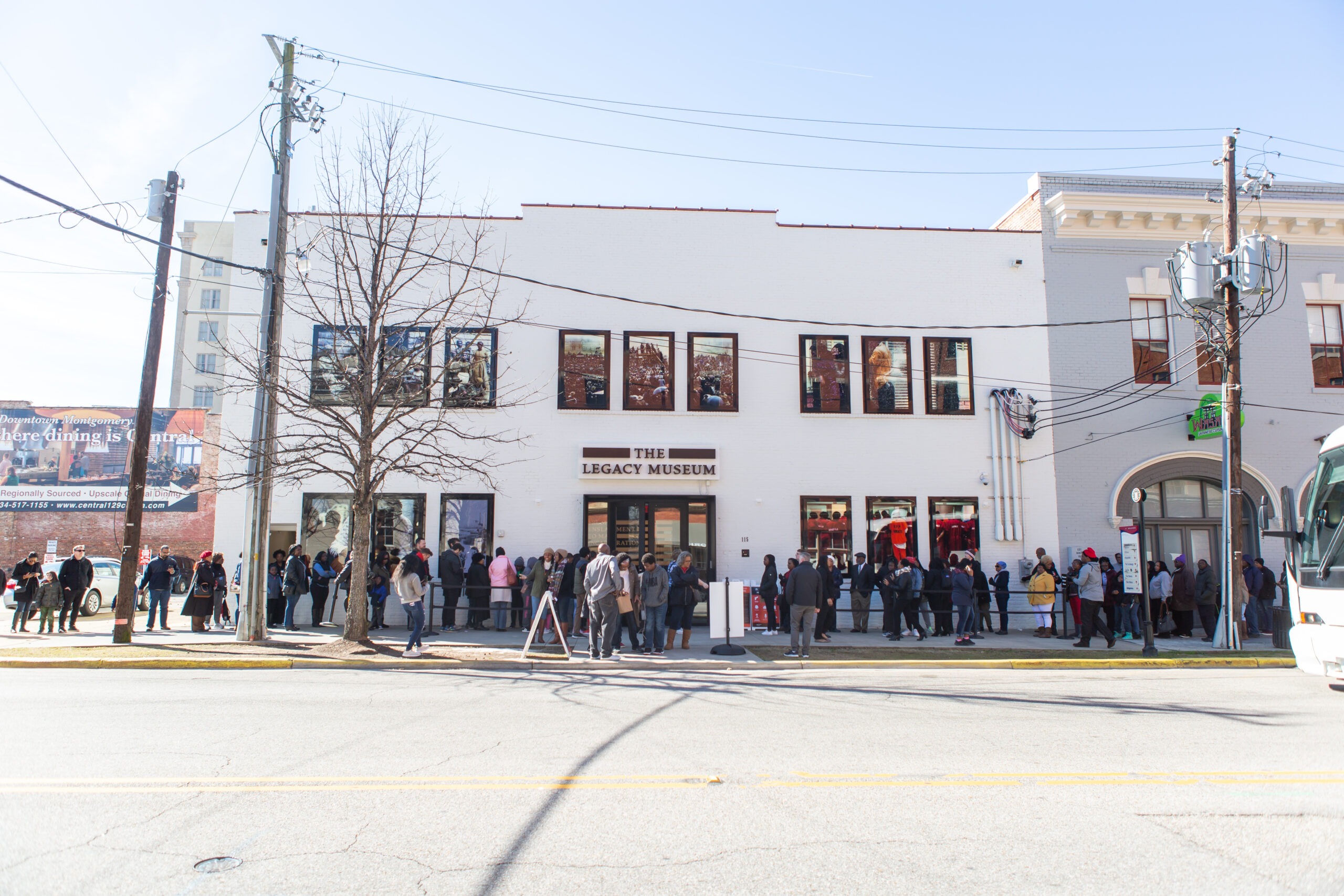 When Pain Lurks in the Shadows
Ainka Jackson works on the healing edge every day at The Selma Center for Nonviolence, Truth and Reconciliation. For her, the bus tour was one leg of a journey toward racial healing, an essential process for creating structural change.
On this treacherous journey, even the first step is hard.
Jackson intentionally stationed herself near an EJI display she knew would be particularly painful. It features a large newspaper ad from the White Citizens Council asking readers "What have you personally done to maintain segregation in Selma?"
"One woman had an avalanche of emotion converging on her," says co-organizer Daron Harris, when the group crossed the street to the National Memorial for Peace and Justice. Row upon row of steel markers list each lynching victim in America's history. At the marker for Dallas County, where Selma is located, the group paused and spoke aloud the names of nineteen Selma men whose lives were cut short by the brutal practice.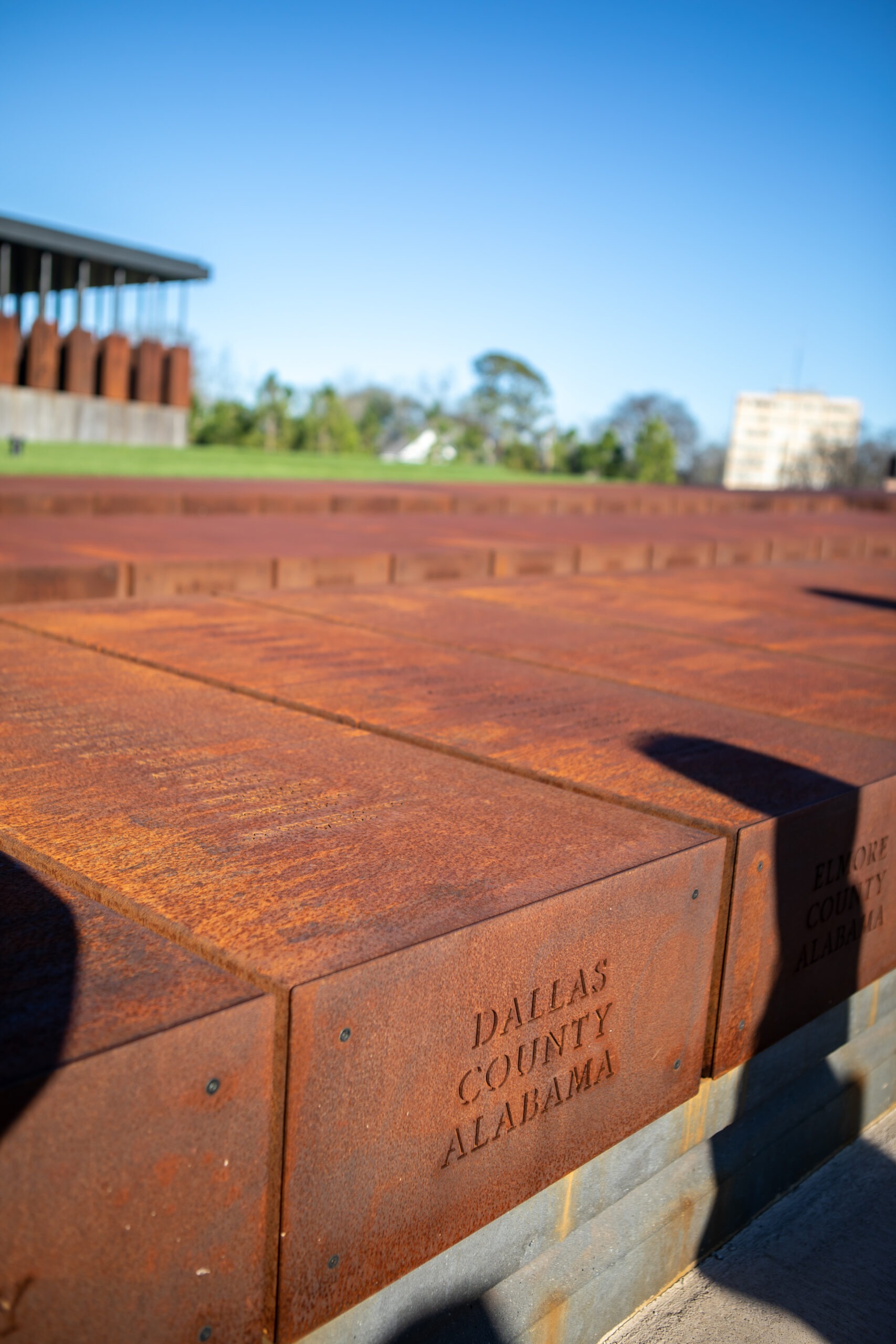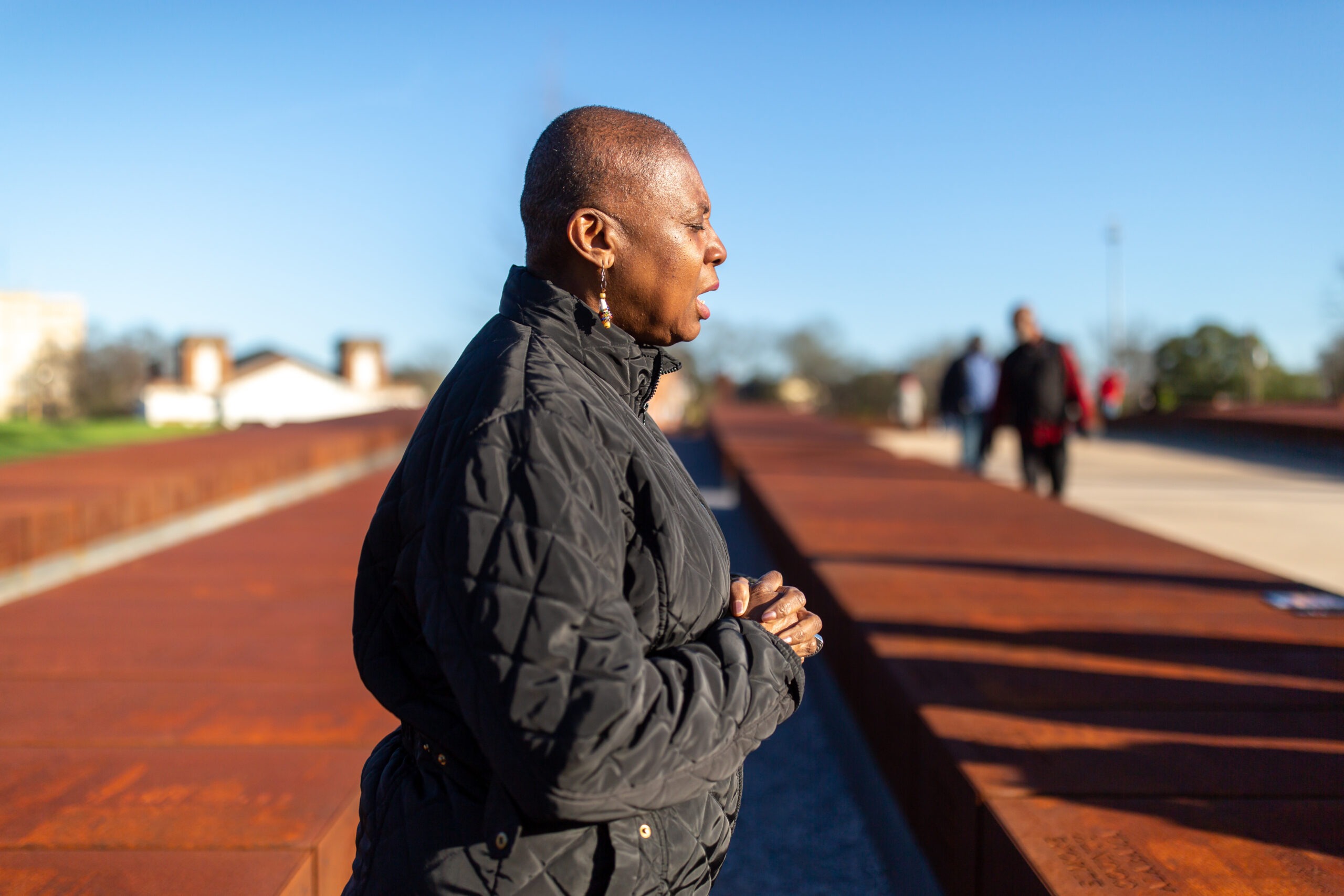 Caring for Fellow Travelers
Daron Harris of the Black Belt Community Foundation says they're learning the stages of healing as they go.
Jackson adds another step is needed: re-centering. During the ride back to Selma, participants engaged breathing exercises to re-align internally.   
Healing can be a normal course of action while working to transform systems and conditions, says Jackson:
Reverend Lawrence Wofford serves as Program Officer for Black Belt Community Foundation and co-Program Director of Truth, Racial Healing and Transformation (TRHT) Selma along with Daron Harris, Public Relations Officer for Black Belt Community Foundation. Ainka Jackson is Executive Director of The Selma Center for Nonviolence, Truth and Reconciliation, a programmatic partner for TRHT Selma.