It took less than a minute.
On January 12, 2010, at 4:53 in the afternoon, Haiti experienced one of the most devastating natural disasters in human memory. A fault several miles underground began to shift, violently releasing pressure that had built up over centuries. In Haiti's capital, Port-au-Prince, just 10 miles from the epicenter of the 7.0 earthquake, the destruction was beyond imagination. Downtown, cement warehouses toppled onto bustling streets. The National Palace and National Cathedral collapsed. The Micky Mouse murals of primary schools fell on classes in afternoon session. Health care workers treated crush injuries outside fallen hospitals. Entire hillsides of small homes became blankets of rubble. And on, and on.
More than 100,000 people died.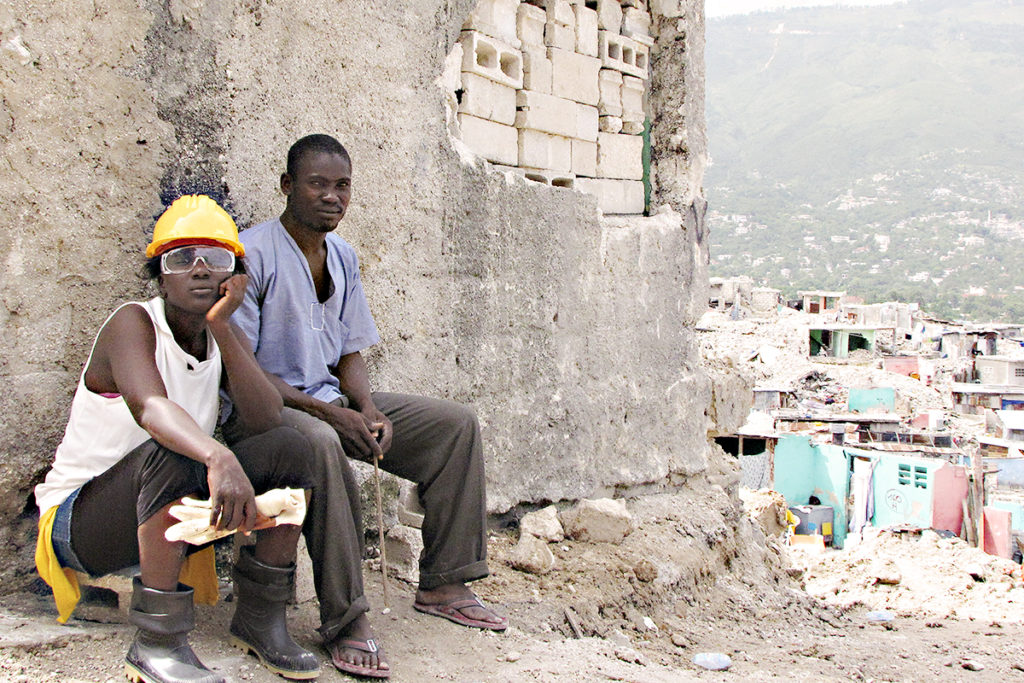 No country could have been prepared for the injuries, the sudden spikes in homelessness and joblessness, the destroyed infrastructure or the collective trauma. But Haiti had nothing in reserve. Its energy and resources had been persistently exhausted by struggles to recover from frequent weather-related natural disasters, political upheaval and economic violence inflicted from both inside the country and out.
What Haiti had plenty of in the wake of the earthquake was generosity from around the world. Individuals in the U.S. gave hundreds of millions of dollars to help Haiti, and international donors pledged more than $10 billion for relief and recovery.
Unfortunately, that level of compassion was not always matched by smart design or execution. Early humanitarian aid and infrastructure support did save lives and improve conditions, but too often well-meaning individuals, NGOs and government agencies swept in with big ideas and insufficient deference to or engagement with the communities they were trying to serve.
Ten years later, Haiti continues to struggle. Many families' homes and lives have not been rebuilt, and challenges keep mounting: The cost of living is painfully high; a corruption scandal led to protests and violence that paralyzed the country in 2018 and 2019; and a fuel shortage further crippled transportation and provision of basic serves.
In this slow-moving disaster, there has been no worldwide outpouring of compassion, and most international development programs and funders have decamped. The W.K. Kellogg Foundation is an exception.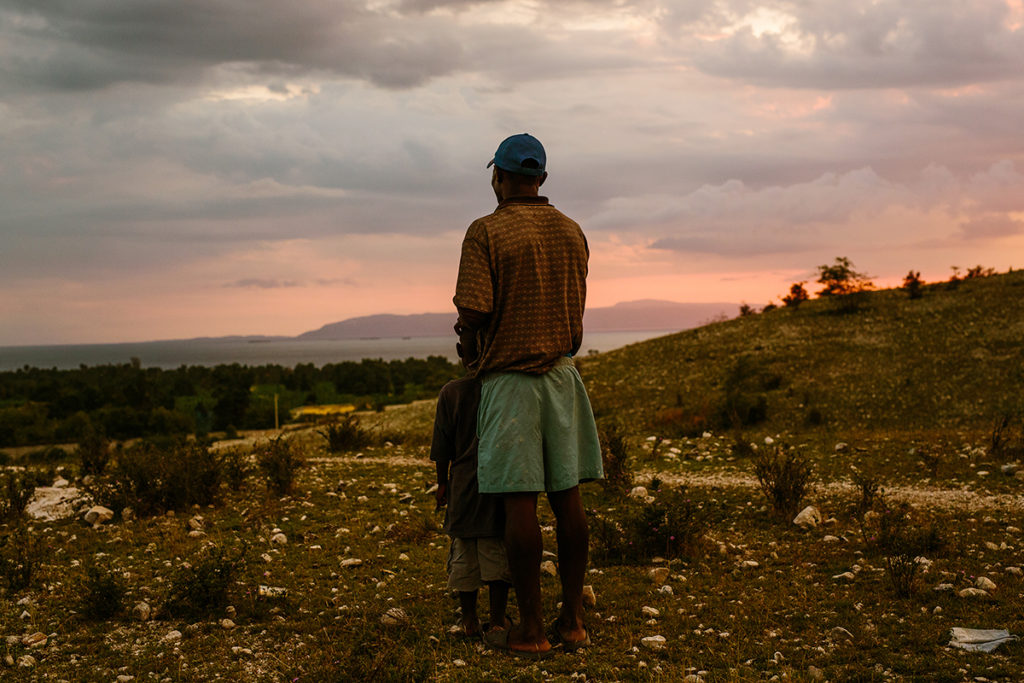 The W.K. Kellogg Foundation in haiti
The W.K. Kellogg Foundation had funded projects in Haiti since the 1950s, starting with scholarships and later expanding into agriculture and health. But that approach was not systemic or strategic.
Given the impact of the disaster, the foundation's board of trustees was concerned about lasting social, economic and environmental effects of the earthquake on Haiti. Their question:  What should the foundation's commitment be to long-term development efforts in Haiti?
After three months of site visits and meetings with aid agencies and other funders, the WKKF  Latin America and the Caribbean (LAC) team recommended that the foundation invest in building institutions, leadership capacity, multisectoral partnerships and the elements of sustainable economic growth over a period of more than 10 years.
One year later, WKKF's deeper engagement in Haiti officially launched, with a focus on two micro-regions: Aquin-Les Cayes (the country's southwest corridor) and Mirebalais-Arcahaie (central Haiti).
The micro-regions were selected for both their needs and their assets. They are among Haiti's rural regions where poverty has long driven young people to the city in search of opportunity – a trend that further weakened the countryside and congested the city as investments were funneled to Port-au-Prince. The earthquake drove home the need to reverse that centralization by creating opportunities in the countryside. The micro-regions also showed promise in terms of strong local leadership, committed local and international allies and potential for economic development through agriculture and tourism.
APPLYING LESSONS ABOUT COMMUNITY PARTNERSHIP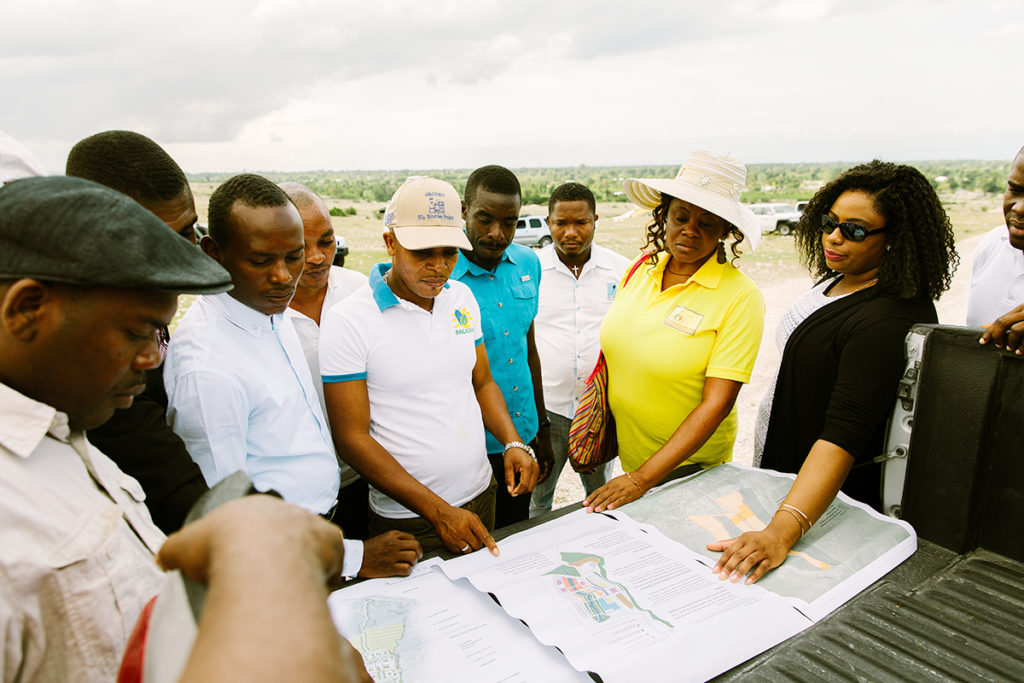 Informed by its past work and recent research in Haiti, and decades of engagement across the Americas, WKKF efforts focused on mobilizing local leadership to activate and expand local alliances.
Ten years later, in partnership with local communities, WKKF grantees are illustrating how much leadership and those alliances can achieve, even under extremely difficult circumstances.
Behind the glaring disappointments that have characterized reconstruction in Haiti, there are dedicated people improving conditions and bringing hope for the future. Many of those heroes are WKKF grantees and partners.
Over the coming months we will share with you some of their stories – accomplishments since the earthquake that are bringing lasting change. They include a library, a hospital, a TV show, a school and a factory – but not just the structures in isolation. They are integral parts of networks that link together the assets of communities and bring progress in the areas of health, education and income, supporting the development of places where children thrive.
(Featured image by Amy Bracken, taken in 2010 for The World.)