In 2013, the W.K. Kellogg Foundation (WKKF) gathered established education organizations to discuss the future of Haiti's primary educational system. The outcome – a collective 'network' approach to improving education access and quality in Haiti's Central Plateau.
Models are "scientifically tested, tried and replicable, such as the public-private collaboration we are building," says Patricia Préval, coordinator of the Model School Network (MSN). This model serves upwards of 54,000 students, 1,375 educators, and 202 schools within three school sub-networks in the region.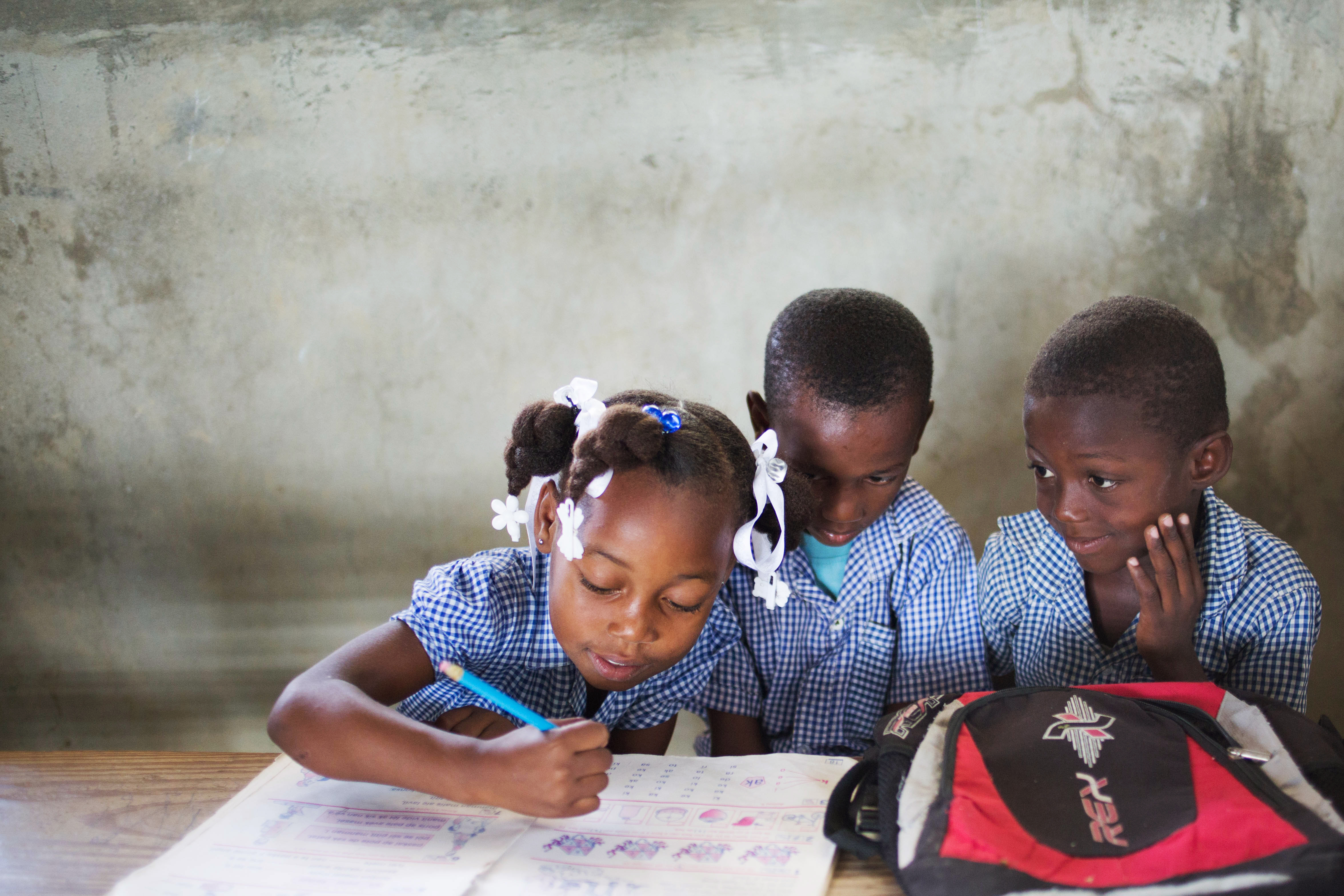 In 2007, the Ministry of National Education and Professional Training published alarming Education Quality Indicators: the literacy rate of the population over thirteen years old is only 43%; 20% of primary schools in Haiti, 90% of which are private, have trained teachers; and only 67% of children complete primary school. In 2013, WKKF gathered key education sector stakeholders to reflect on challenges, and to forge a comprehensive reform effort. Today, with a collaborative partnership between civil society members and the government, the MSN is evolving into a sustainable model that aims to serve and shape/inform/lead/ the Haitian education system.
By harnessing the potency of its partners – including Summits Education, InnovEd, University of Notre-Dame, the Hinche Bureau of Diocesan Education, and the Haitian Ministry of Education, amongst others – the MSN is boosting quality, access, governance, learning supports and economic community development in Haiti. And they have implemented programs such as Read Haiti Literacy and the Longitudinal Benchmarking and Evaluation Systems, which supports the development of learning environments in the network's schools.20 percent of primary schools in Haiti, 90 percent of which are private, have trained teachers; and only 67 percent of children complete primary school.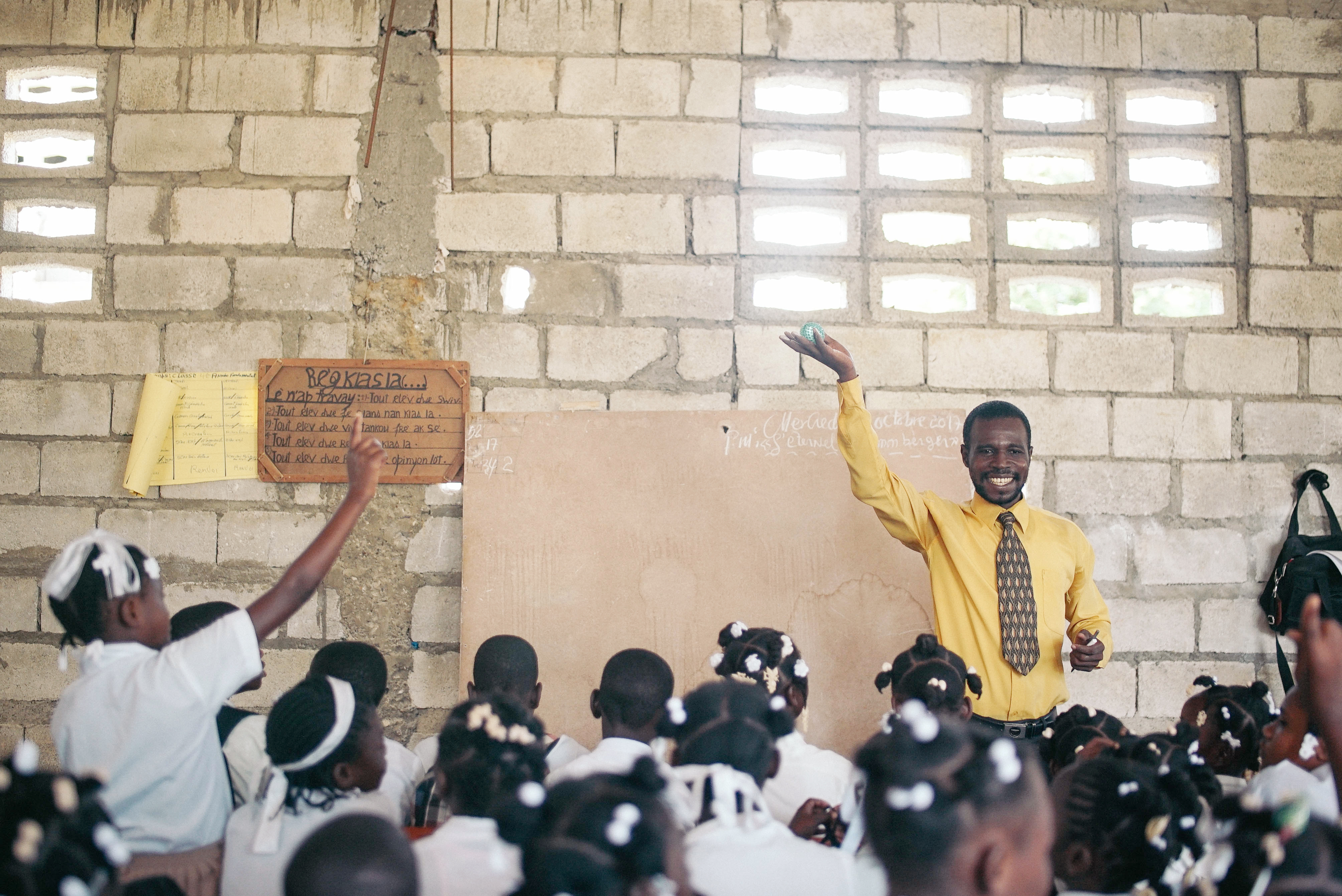 An hour drive from Mibalè, further into Haiti's center, resides the Saint Paul School of Thomonde. This member school opened its doors eighteen years ago, and began their operations with one straw roof for all of their classes.
"We had no building, and the classrooms were not separated. All of the students were in a common classroom with ample noise making it difficult to pay attention. With evolution, we came to have this new building," says Alfred Metivier, the Saint Paul School director.
"The new space allowed for the instruction to improve until we were able to produce a national student laureate. This school received an award from the president, who welcomed us to the National Palace!"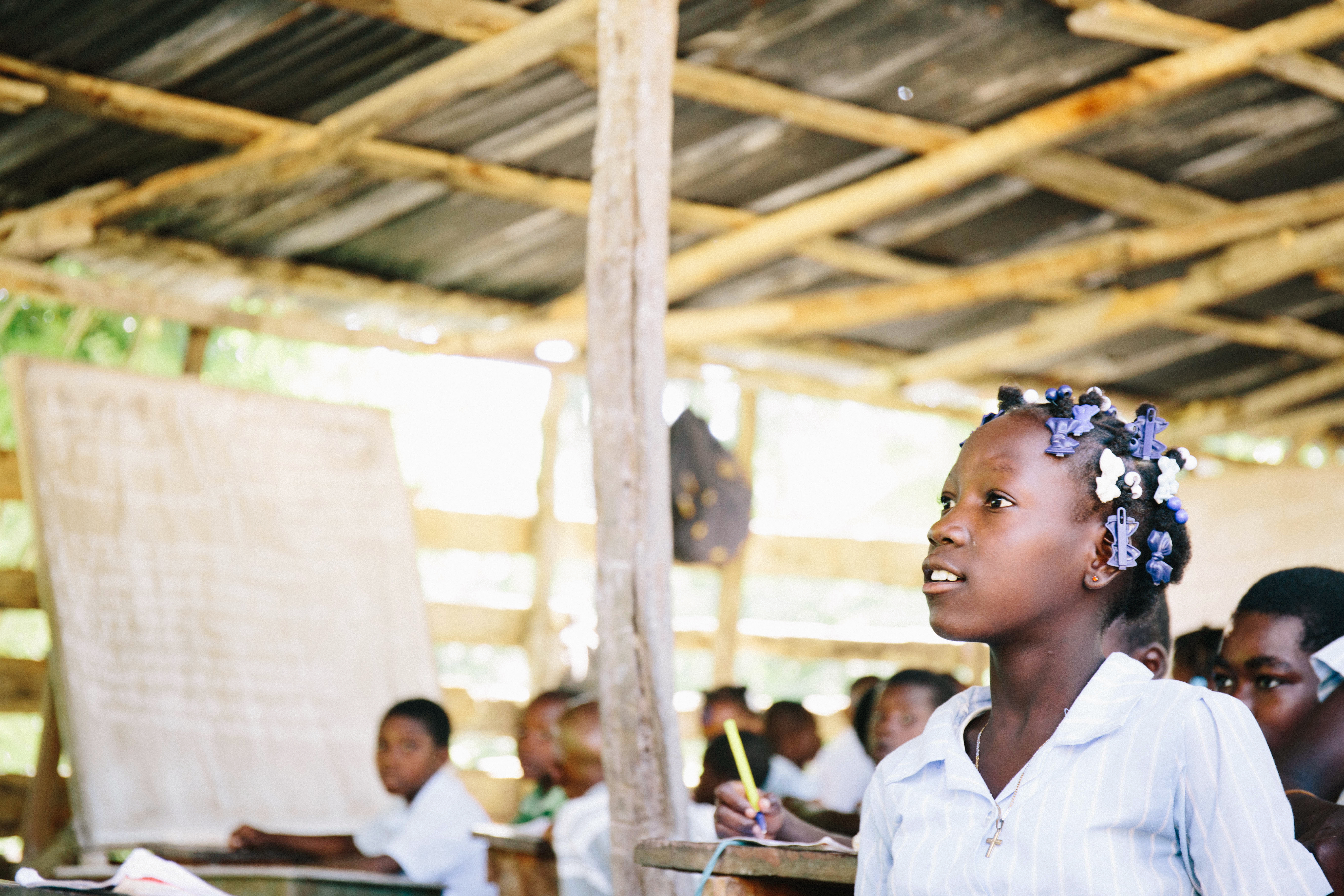 In addition to new infrastructure, school furniture, and supplies, Saint Paul teachers receive continued training. "Teaching is not easy. When you realize that in your home, where you have three or four children to raise, it demands great effort," says Florant Muller, a second-grade school teacher at Saint Paul. "Now imagine having forty or fifty students in front of you, it is no simple task to educate them."
Starting a couple of years ago, and breaking a trend fostered in the majority-privatized education system, continuous training is provided to teachers who are not officially credentialed to teach. As such, the MSN is standardizing and continually improving pedagogical standards within its schools.
"I didn't go to school to become a teacher," said Florant Muller. "But I did train with InnovEd and Summits, and I developed my skills…to be up to par with the licensed teachers. We now have the same rhythm; we are on the same path."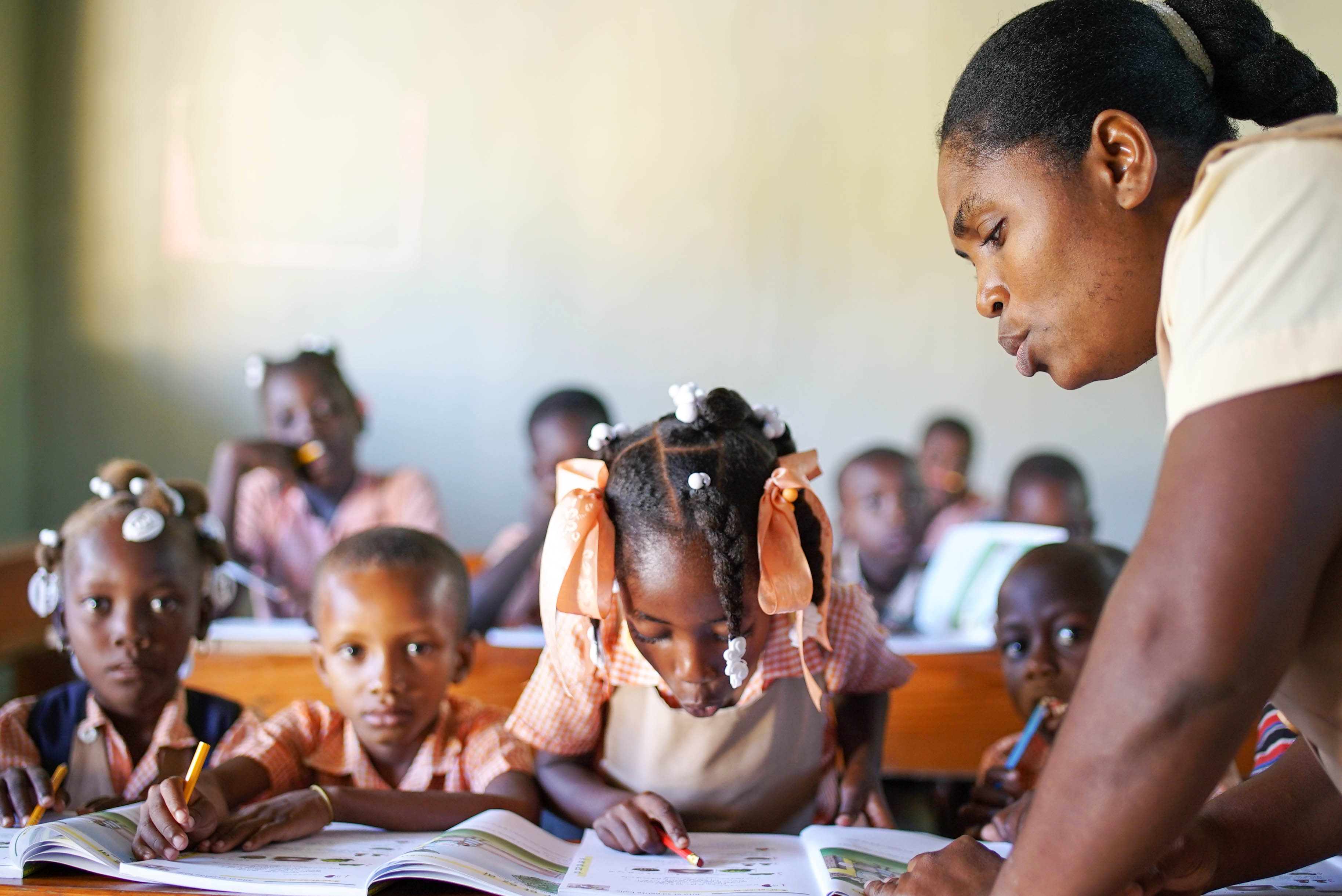 Yveline Régis, an eighth-grader at Saint Paul, has been excelling in school and differentiates her learning from a cousin her age who attends a school outside of the network. "In most cases, walking into a classroom in Haiti, you will find that the students are not learning, but mainly repeating after their educators," said Regis. "Too often, these instructors teach in a language they do not master: French."
Régis' father, Yves Régis, tips his hat to the school and is beyond proud of his daughter's education and comparative advantage.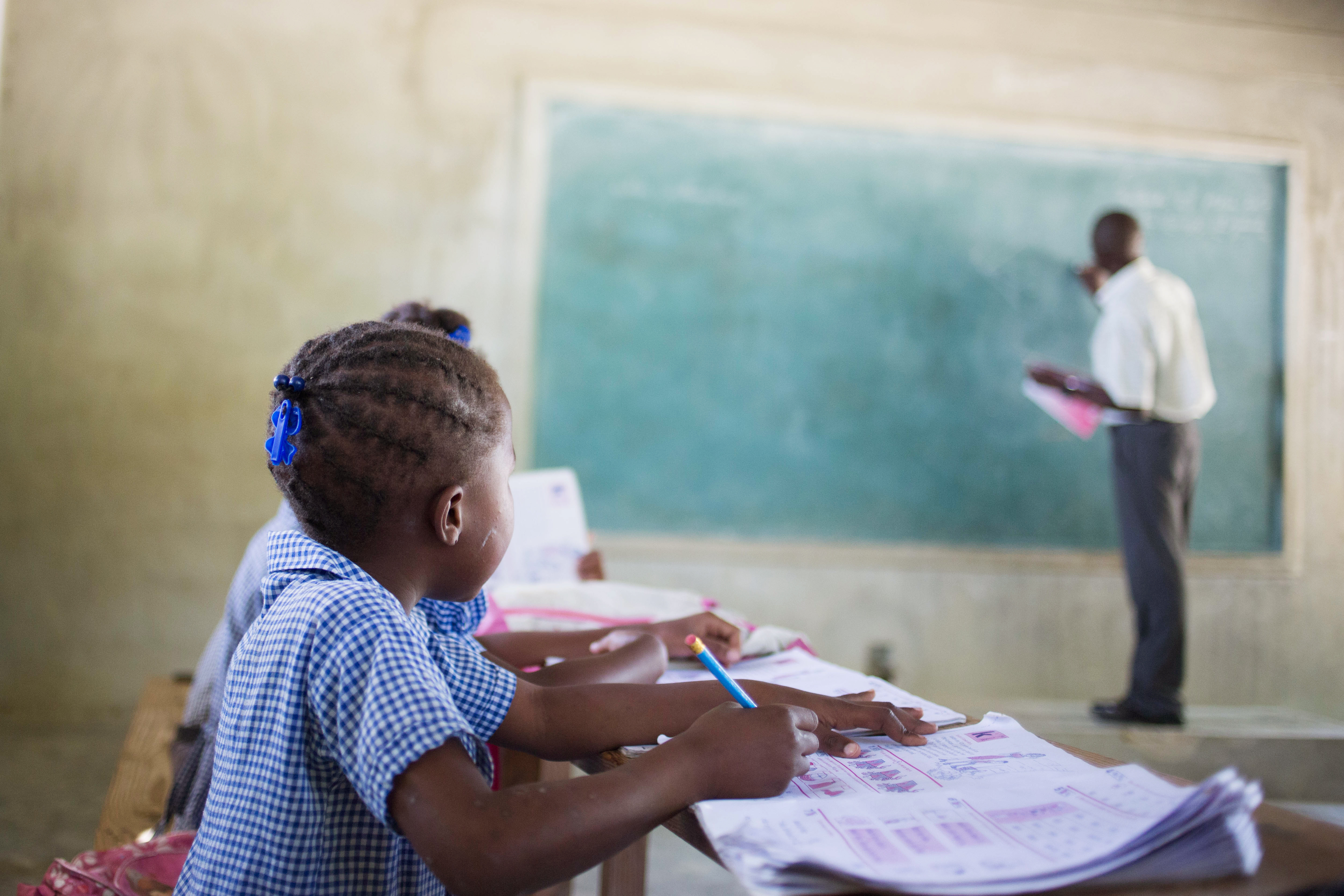 Spearheading the MSN evolution, Préval too has great expectations. "I dream of a society where a school is children's safe haven, a place where intergenerational wisdom fuels their ability to explore and express their potential, and with a window onto how wonderful the future and their country can be," she said. "If in 15 years or so, the network has proven this can be achieved someplace under ordinary conditions with systematic extraordinary collaboration, nothing will stop it from spreading like a blaze."
As it makes strides to test, demonstrate and establish improved standards, the MSN is worthy of replication throughout the country.