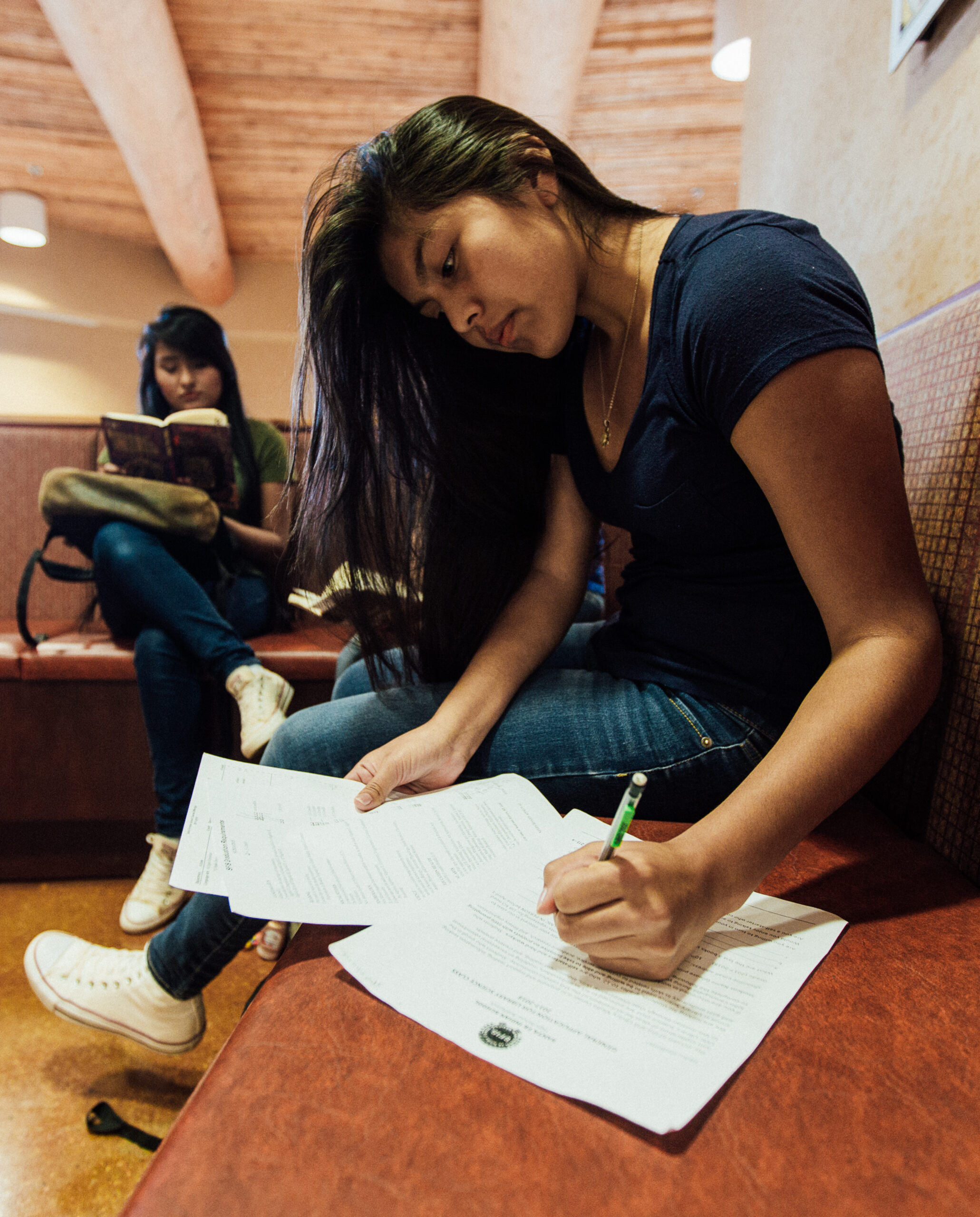 Before 2020, many U.S. college students, especially students of color, were already facing deep financial burdens because of student lending while pursing higher education. Divestment in education and the growing impact of the racial wealth and income gaps have added obstacles for college students of color – and ramped up the racially disparate student debt crisis.
Sixup™, an affordable student lending platform, is providing students the flexibility and support they need to continue their studies while grappling with the coronavirus pandemic that's exposing racial inequities across the board.  
Students of color represent roughly 45% of American undergraduate students, but make up 60% of the 7 million low-income students who receive a Pell Grant from the U.S. Department of Education to help finance their education.
Because Pell Grants– and federal student loans – are capped at approximately $6,000, many first-generation students and students of color admitted to selective four-year public and private colleges often still can't afford to go.
To help close the financing gap, Sixup provides affordable student loans to high-achieving, low-income students. Many are either the first in their family to go to college, students of color or lack a qualified cosigner.
Sixup also provides education workshops, free tutoring, personal wellness support and next-step career coaching. The overall focus is to remove hurdles up front – to help students complete their education and make a successful transition to the workforce.
Education Equity for Students of Color
Innovative underwriting is Sixup's strongest asset. Underwriting based on student achievement and performance transforms underbanked students, or students without the credit history traditional banks typically look for, into a new asset class branded as FuturePrime™.
By redefining the crucial variables in rating, Sixup levels the playing field for talented, dedicated students of color often overlooked in the marketplace.
In the process, Sixup is assisting some of the nation's neediest, and most promising, young people and putting them on a path for the economic stability and opportunity that a high-quality education delivers.
Sixup provides the student loan financing necessary to fill gaps not covered by federal financial aid, scholarships and grants. As of August 2020, more than 1,900 students at 429 colleges and universities had received funding in excess of $23 million.
The organization has created its own scholarship program to further ease the financial burden facing these students.
A Catalytic Investment Leverages Additional Funding through student lending
Sixup's wrap around approach to disrupting the racial wealth gap is what attracted the attention of the W.K. Kellogg Foundation (WKKF). In 2017, Sixup became a WKKF investee joining the foundation's Mission Driven Investment portfolio. According to Sixup, the initial investment has helped them to secure an additional $10 million in financing from other institutional investors.
average annual out-of-pocket financing gap facing low-income undergraduate (net of Federal and institutional aid)
universities with Sixup students
of Sixup students are Pell Grant recipients