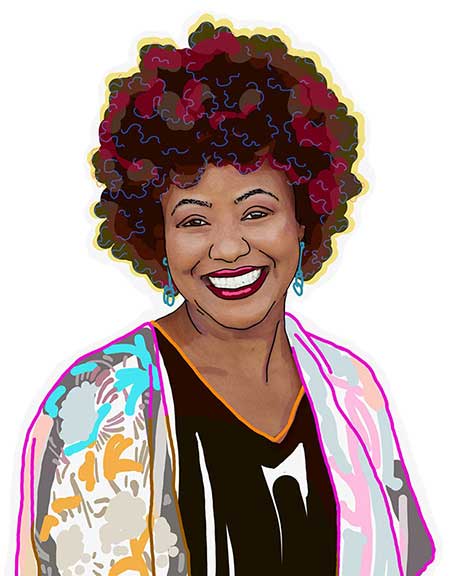 Most small businesses are struggling right now – trying to stay viable, retain staff and serve their communities. For small businesses owned by people of color, the tremendous challenges presented by COVID-19 are compounded by lack of access to capital.
Small business cash flow assistance was written into the Coronavirus Aid, Relief, and Economic Security (CARES) Act as part of the Paycheck Protection Program. But according to a new report from the Small Business Administration's inspector general, businesses owned by people of color did not benefit as intended – despite SBA direction to prioritize business owners in "underserved" markets.
Which makes the work of Impact America even more critical and timely.
Impact America Fund is a venture capital firm that invests in early stage companies reaching large, underserved markets, with a portfolio of companies that is predominantly led by women and/or people of color. Managers at Impact America see tremendous opportunity in communities of color – opportunities often overlooked and undervalued by traditional venture capital managers. To seize those opportunities, Impact America invests in enterprises that use technology to address the needs of underserved consumers and foster economic agency for marginalized Americans.
One such business is Mayvenn, an e-commerce platform that empowers independent hairstylists to sell hair products directly to their customers. Entrepreneurs can grow their businesses, ensure consumer access to quality products and channel investments back into the local community. Specializing in products for women of color, Mayvenn has attracted more than 50,000 stylists to the platform and paid out $20 million in commissions since its launch in 2013. Impact America first invested in Mayvenn in December 2014 and has made a series of follow-on investments, including in the company's $10 million Series A round.
buying power of African Americans and Latinx Americans
value of U.S. economies where cash is the primary method of payment, often due to limited access to financial services
More Equitable Capital Markets
Impact America's work is grounded in a commitment to racial equity and economic inclusion. Ninety percent of portfolio companies in the firm's first fund are led by a woman or person of color, and two-thirds of the first fund's investment dollars are focused on economic inclusion, along with education and health and wellness. By investing in technology-driven solutions that disrupt and reshape sectors, Impact America is increasing market transparencies and efficiencies. The result is lower costs for consumers plus greater income and mobility for workers in communities of color.
In 2018, the W.K. Kellogg Foundation made a $3 million private equity investment in Impact America's Fund II. The fund keeps the focus on increasing economic opportunities in low- and moderate-income communities of color by increasing access to capital, asset growth, income generation and job creation. While continuing to prioritize businesses owned by women and/or people of color, the second fund also seeks to invest in enterprises owned by veterans.
Sample Portfolio Companies
ConnXus – recently acquired by Coupa – is an Ohio-based company that is revolutionizing corporate diversity supplier programs with a proprietary SaaS model that makes it easier and more affordable for clients to manage, expand and implement supplier diversity programs to ensure more contract opportunities for minority-, women-, veteran- and LGBT-owned businesses.
Camino Financial, based in Los Angeles, catalyzes business and job growth in underserved, primarily Latinx communities, by connecting small businesses with ethical, affordable loans. Camino Financial's focus on micro-loans addresses a critical capital access gap and provides clients with an entryway to building credit and larger loans.