The W.K. Kellogg Foundation's Black affinity group, MIZIZI, honors the centuries-long tradition of community giving and mutual aid within Black communities. Their stories highlight how, for many of our staff members, philanthropy is a commitment and personal practice that is rooted in Black history, family tradition and vision for a more prosperous future.
Affinity groups are a big part of WKKF's racial equity and racial healing journey. They promote and honor the wisdom, experiences and histories of the foundation's diverse workforce, and offer opportunities for peer support and learning that help us to be creative, innovative and equity focused in all that we do.
A healthier future for Black Mississippians
Wesley Prater is a program officer on WKKF's Mississippi team, primarily focused on supporting health care policy and advocacy efforts across the state. His more than 15-year career in health equity has impacted communities across the country, from his home state of Mississippi to the nation's capital in Washington, D.C. and through the Midwest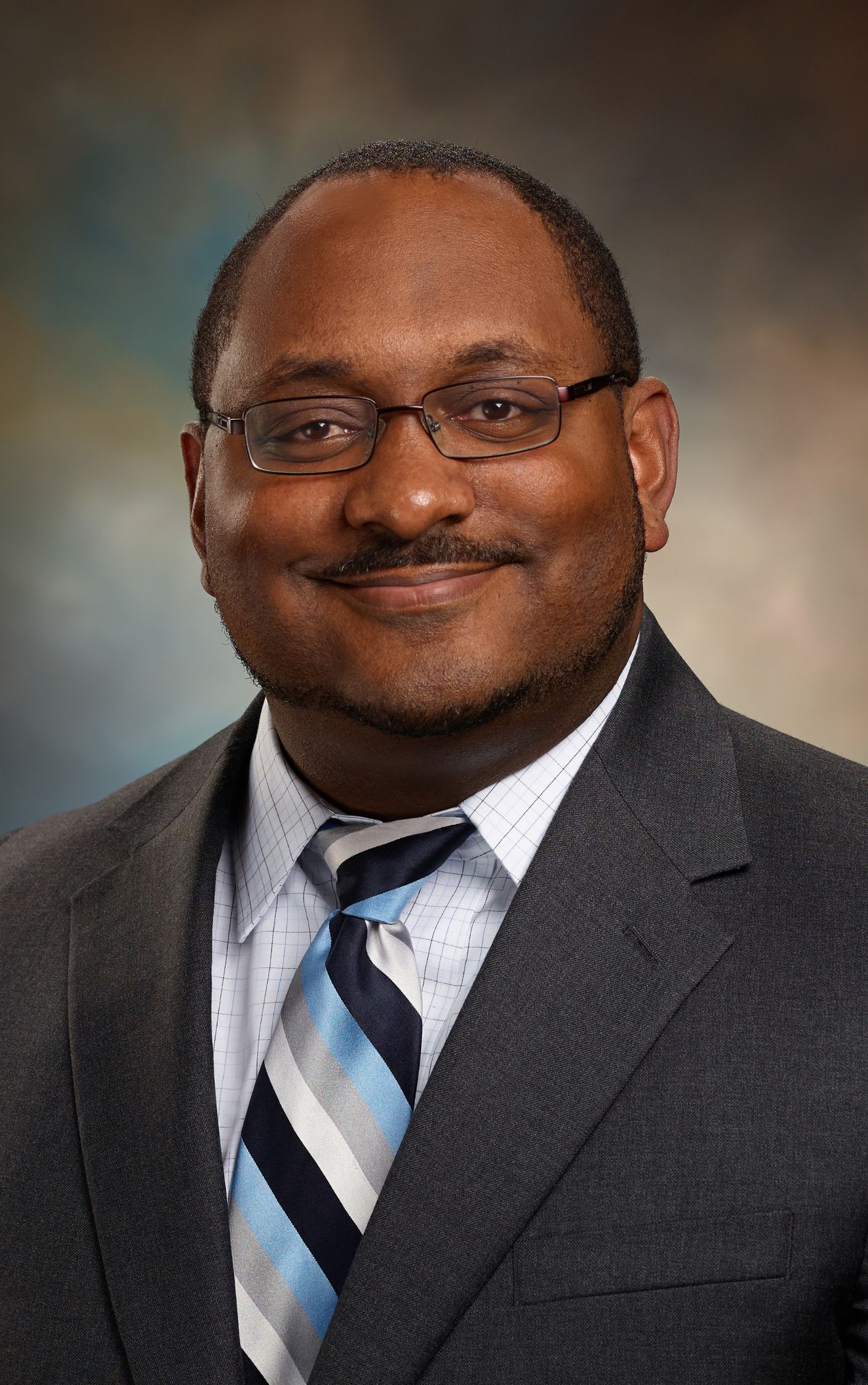 Q: Tell me more about your background.
A: I grew up in Jackson, Mississippi. I attended Jackson State University, a Historic Black College/University (HBCU). After undergrad, I did my graduate studies at Yale University. Later, I came back to Mississippi and worked in health policy and then decided to move to Washington, D.C. to expand my horizons. There, I did some policy advocacy work with several states across the country on improving access to care. 
In 2014, I decided to go back to graduate school. I attended the Ohio State University where I completed my Ph.D. in public health. After, I found myself back in Jackson, and that's when I started working at WKKF.
A: My people are Mississippi. My people come from small rural towns like Woodville and Bovina, Mississippi, with populations of less than 1,000 people. I think of my people as rich with their own history, struggles and successes.
Q: How did you arrive to the field of philanthropy?​
A: When I first got to college, I thought I was going to be a physician, but early on I was interested in public health and policy. While I was at Jackson State, I was able to do an internship working in Washington, D.C. with the Congressional Black Caucus Foundation. That experience opened my eyes to so many things around policy advocacy. I remember seeing grassroots organizations come to members of Congress and advocate for issues and policy development. So, I knew then that I would focus on policy.
The first organizations that I worked for were nonprofits, and they both had received funding from foundations to operationalize their missions. So, I had nonprofit experience, but I didn't necessarily understand the philanthropy side. I was always familiar with the Kellogg Foundation, because they had funded in Mississippi for so many years. Then, when the opportunity presented itself at WKKF, it was a perfect fit in terms of alignment with my own views of how I see health care and health equity. And so, I was very fortunate to get into philanthropy, and it's been a blessing ever since.
Q: Who has been most influential to you along your journey so far?​
A: Most definitely, my parents. My mother is a retired social worker; she's always worked with a whole family and systems approach. My father is a semi-retired physician, an OB-GYN, and he spent a lot of his time working in rural communities because he grew up in a rural community, and that was his passion for more than 30 years. My parents cared for the same children and families that we support at WKKF. 
Q: How do you feel, doing health equity work in your home state?
A: Working at the foundation, I'm in a very privileged position. And as a Black man, I think the work that we do here at the foundation is really a blessing. I always say that our grantee partners are the ones who are doing the hard and transformational work in communities. I wake up with this sense of gratitude to be able to support that work, but it also means a lot, because the work that we fund supports places in the state where I grew up, where my wife grew up, the place where my children and family are now. Mississippi is where most of my family has always been for generations.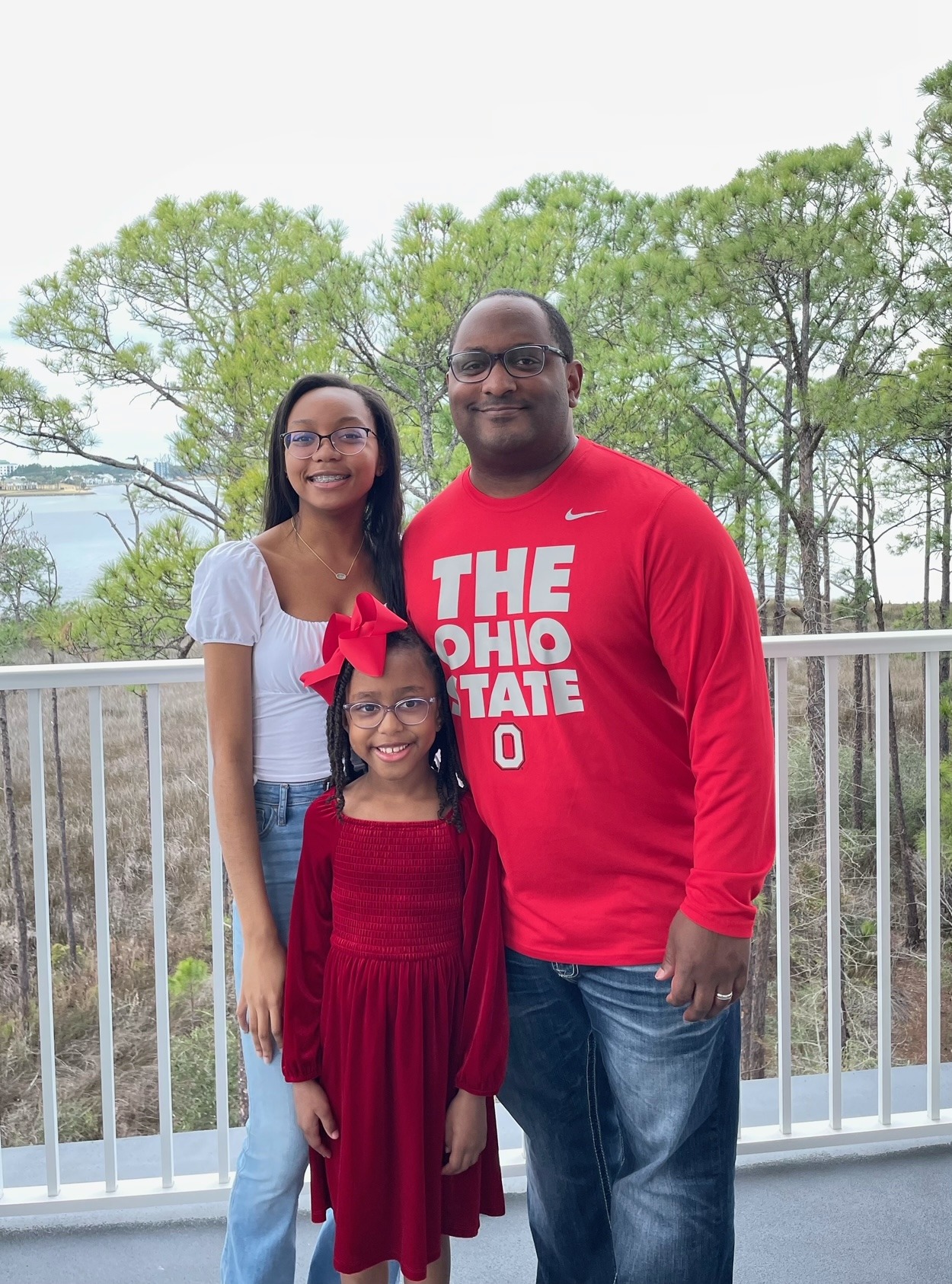 Every day isn't a piece of cake at the office; there's a lot of complex work that we support in this space of health equity and maternal child health. But I try to wake up and go into each workday with a clear focus on trying to make an impact in the community that I live in and for the people that I love. It's humbling, and also a big privilege to be in this position.
Q: What's a recent body of work that stands out to you because of its positive impact on Black communities in Mississippi?
A: The COVID-19 pandemic was a huge disruption on health systems around the country and especially in the state of Mississippi. The response teams and commissions that were addressing the pandemic early on were really lacking representation from communities of color. Black leaders in the state partnered with the Institute for the Advancement of Minority Health, a WKKF grantee, along with others, to ensure that people of color and the underserved had a voice at the table. 
They established a community-based health equity task force that represented people of color and vulnerable populations in response to COVID-19 and health equity more broadly. This task force ended up partnering and working with the Mississippi State Department of Health and other community-based organizations. There are a lot of negative things said about my home state of Mississippi, but we were a leader in equitable access to vaccines. We were the first state to reach racial parity in the distribution of COVID-19 vaccines. So, that is a great example of how supporting community-based efforts and leadership resulted in strong outcomes.
Q: When you think about what it takes for Black children to have the support they need to thrive, what do you envision needs to be in place to create those conditions?
A: It's going to take significant time and investments in people. I envision a future where Black children, all children, are playing, learning, growing and have the resources and support systems in place to reach their goals and full potential in life. That to me is the ultimate goal: health equity. To achieve that, all our systems must address racism; they need to all come together to dismantle racism, institutional and systemic. I believe this is generational work, to invest in people and in community, to build their power that ensures everyone has a voice in systemic and policy change. 
Q: What policies do we need in place from a health perspective?
A: Everybody who knows me knows that I am big on Medicaid expansion. It's about access to quality health care. 
Right now, in this country, it's a privilege to have access to quality health care that's non-discriminatory and patients feel like they have a voice; to have the transportation and ability to get to their health appointments; and to have the support systems in place at their jobs to take the time that they need for their health.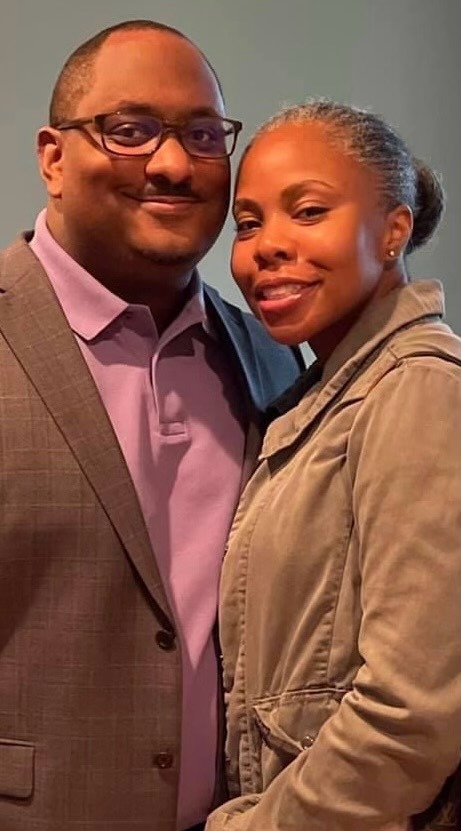 Q: Why is it important for us to celebrate Black history and think about the future of Black communities?
A: It's an opportunity to honor the legacy, the sacrifices and Black people who helped shape this country and our world. I have so much pride in being a Black man. It's important to celebrate our history and culture and make sure our children and families have a good understanding of the strong legacy they come from. 
Q: What's your superpower?
A: My superpower is listening. I'm always trying to practice active listening with anyone I encounter, especially in this role. I think that's how you learn, grow and mature, hearing from different points of view. We can't all agree on everything, but listening can help us find common ground. That can help shape the complex work that we must do together, every day.