In 2008, when Ms. D* was hired as a housekeeper at Mercy Health in Grand Rapids, she discovered something she was passionate about. While she worked with patients and families in her role as a housekeeper, Ms. D's experience inspired her to pursue a career providing direct patient care.
She envisioned herself in that role and took action to make it a reality, enrolling at Grand Rapids Community College to become certified in radiological technology, mammography and bone density.
But 10 years later, despite her certifications, Ms. D was still in the environmental services department.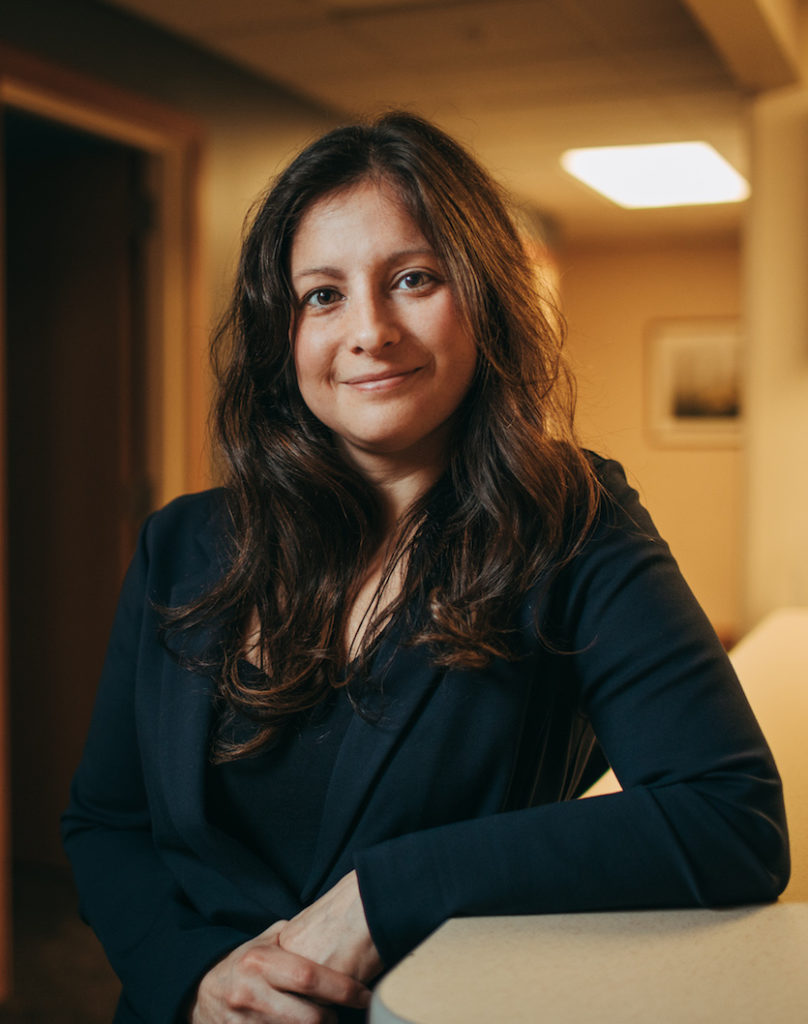 Due to market forces, the positions she wanted were on-call or part-time. For a woman with a family to support, that meant taking on low-paying cleaning jobs and short-term projects to do the work she was trained for. The juggling made her schedule erratic and her income unpredictable. As a result, hiring managers saw her as unreliable and didn't return her calls. And when full-time jobs aligned with her education opened up, she felt hiring managers refused to consider her. By 2018, she'd decided that a full-time housekeeping position was her only option.
The system that had initially inspired her became her obstacle.
Ms. D's story might have ended there. But in 2018, the W.K. Kellogg Foundation made a grant to a nonprofit called The SOURCE to collaborate with Mercy Health on an intentional career-laddering program for Grand Rapids health system workers just like Ms. D.
Reach out, Investigate, Seek, Elevate Up – RISE Up for short – is modeled on a program at University Hospitals in Cleveland, one built on another national Kellogg Foundation investment. The goal is to create upward career movement and wealth-building opportunities for entry-level employees.
In Grand Rapids, Mercy Health established an on-site career development center in the midst of clinical space at its main downtown campus. At the center, Mercy Health works in partnership both with West Michigan Works! to recruit new employees and The SOURCE to provide wrap-around services and resource navigation to retain employees.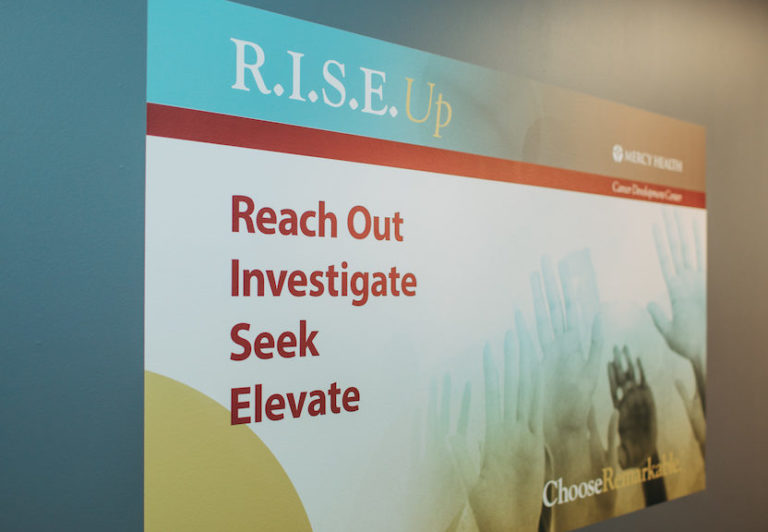 Through RISE Up, Ms. D took advantage of the career coaching services to navigate the career change she had been pursuing for so long. In October 2019, she was offered and accepted a full-time position in direct patient care.
Success stories like Ms. D's are translating into success for Mercy Health as well.
A win-win when employers invest in employee careers
"This current competitive labor market really makes employers say, 'What can we do differently?'" says Milinda Ysasi, executive director of The SOURCE. "You have some employers making short-term investments in employees like paying for rides or offering a bonus for accepting a job. But they need to think beyond that. In many roles, the cost of employee turnover can add up to half of a year's salary. … Employers who are playing a long game understand that making this type of investment will always make sense."
In 2010, Mercy Health began developing fair and objective evidence-based hiring practices that increased the diversity of new, entry-level employees – from 18% of new hires to 38%. Now, they're looking to help these employees rise through the ranks. RISE Up provides access to training funds, evidenced-based career coaching and financial capacity building to help Mercy employees continue growing on their career pathways.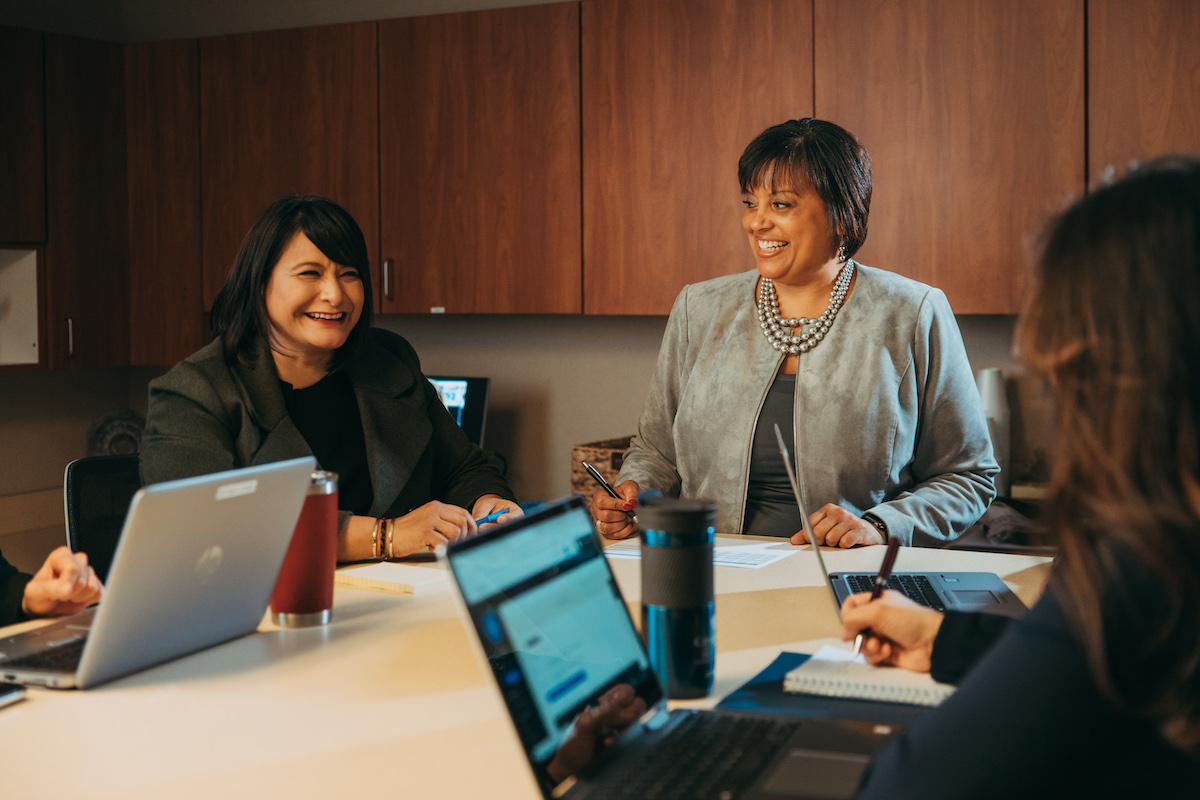 "When it comes to nursing and doctors – those positions have career paths that have been well defined. But 68% of the jobs in the health care system don't have that clearly defined path," says Elzie Honicutt, a RISE Up career development coach. "There are over 1,100 jobs in the hospital. … We do three assessments to help drive employees toward a career. … We help them with activities in a seven-step process. They look at a series of jobs to determine what career is a good path to them. A good career is a good series of jobs."
Many entry-level employees at Mercy Health need more than just career coaching – they need support to overcome short-term challenges that prevent them from staying employed or moving up the career ladder. RISE Up also offers wraparound services to help. 
"There are people who come to me experiencing homelessness … we try to help people get out of those situations," says Angela King, resource navigator for The SOURCE. "I've been able to help people before they and their children lose housing while they're waiting for their first check."
She continues, "… There's a Mercy Health colleague that I've been working with for several months who had her own place but didn't feel it was safe for her kids because the landlord wasn't making repairs. We did an initial assessment and made a plan for her to save, and told her we'd pay the difference. She wasn't able to save enough so she moved in with her mother.… I'm trying to help her get stable so she can come in for the career coaching."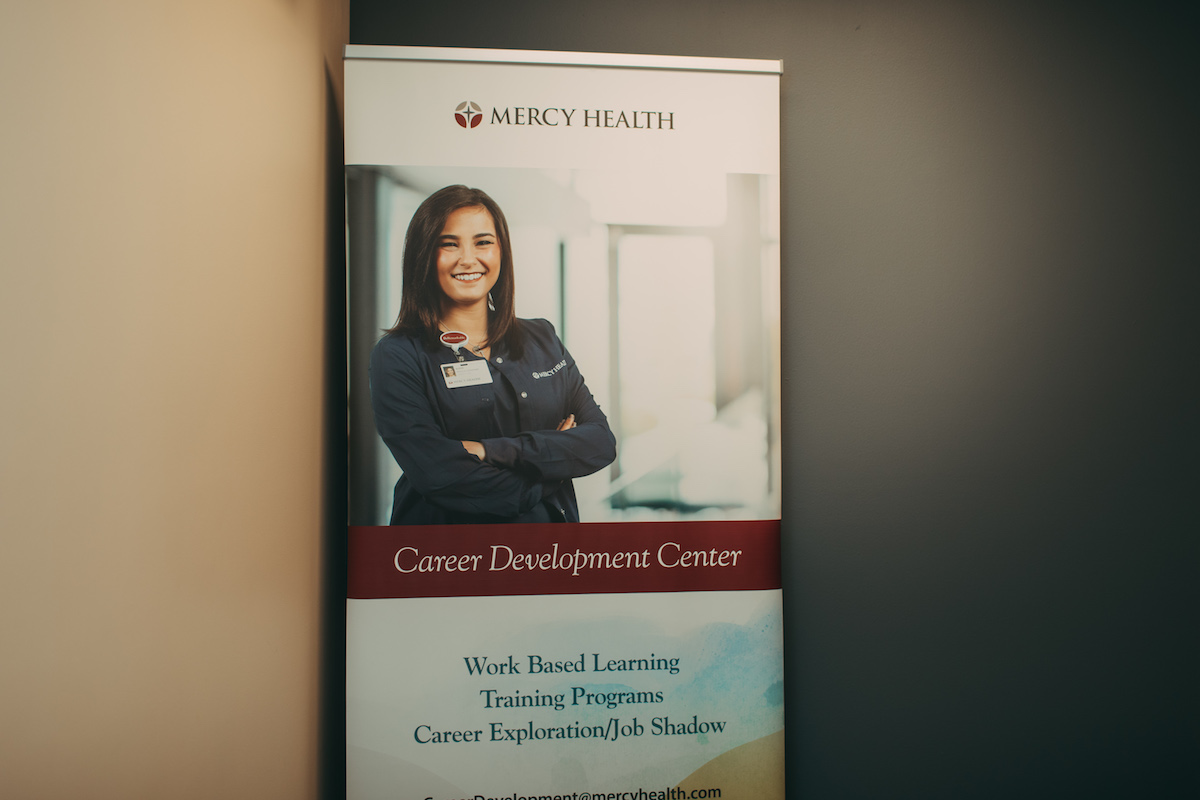 Although the program is still quite new, RISE Up has already captured the attention of leadership at Mercy Health's parent organization, Trinity Health, which employs more than 130,000 people in 90 acute care hospitals in the United States.
"The broader picture is that Trinity Health …  has decided, based on what we're doing in Grand Rapids, to launch a national workforce development council," says Shana Lewis-Welch, executive director of Talent Acquisition, Workforce Programs and National FirstChoice Program at Trinity Health – Michigan Region. "We want to take what we've done across the entire Trinity network. NOW we're making a national impact. That's pretty exciting."
*We are not using Ms. D's name to protect her privacy