This article is a part of the Normalizing Breastfeeding in Michigan Series with the Black Mothers' Breastfeeding Association. Preview the full series. 
Shardaya Fuquay is a social entrepreneur. Prior to starting a family, she worked as a special education teacher for six years, helping those with learning disabilities and cognitive impairment. Now, she works from home and is starting a nonprofit called Journey to Healing that focuses on holistic healing for grief. She's also a wife, mother to two beautiful children and a first-generation breastfeeder.
When Fuquay became pregnant with her son, she and her husband knew they wanted her to breastfeed their children. While pregnant, Fuquay participated in a Nurse-Family Partnership program that helped pair nurses to first time mothers. These programs aim to decrease infant mortality rates and provide prenatal support. When Fuquay expressed interest in breastfeeding, her nurse referred her to the Breastfeeding Club at Focus: HOPE through the Black Mothers' Breastfeeding Association (BMBFA) in Detroit, Michigan. Focus: HOPE provides quality education for children and families while BMBFA supports Black families by reducing racial disparities in breastfeeding. The Breastfeeding Clubs are held twice a month allowing mothers to share breastfeeding stories, resources and support.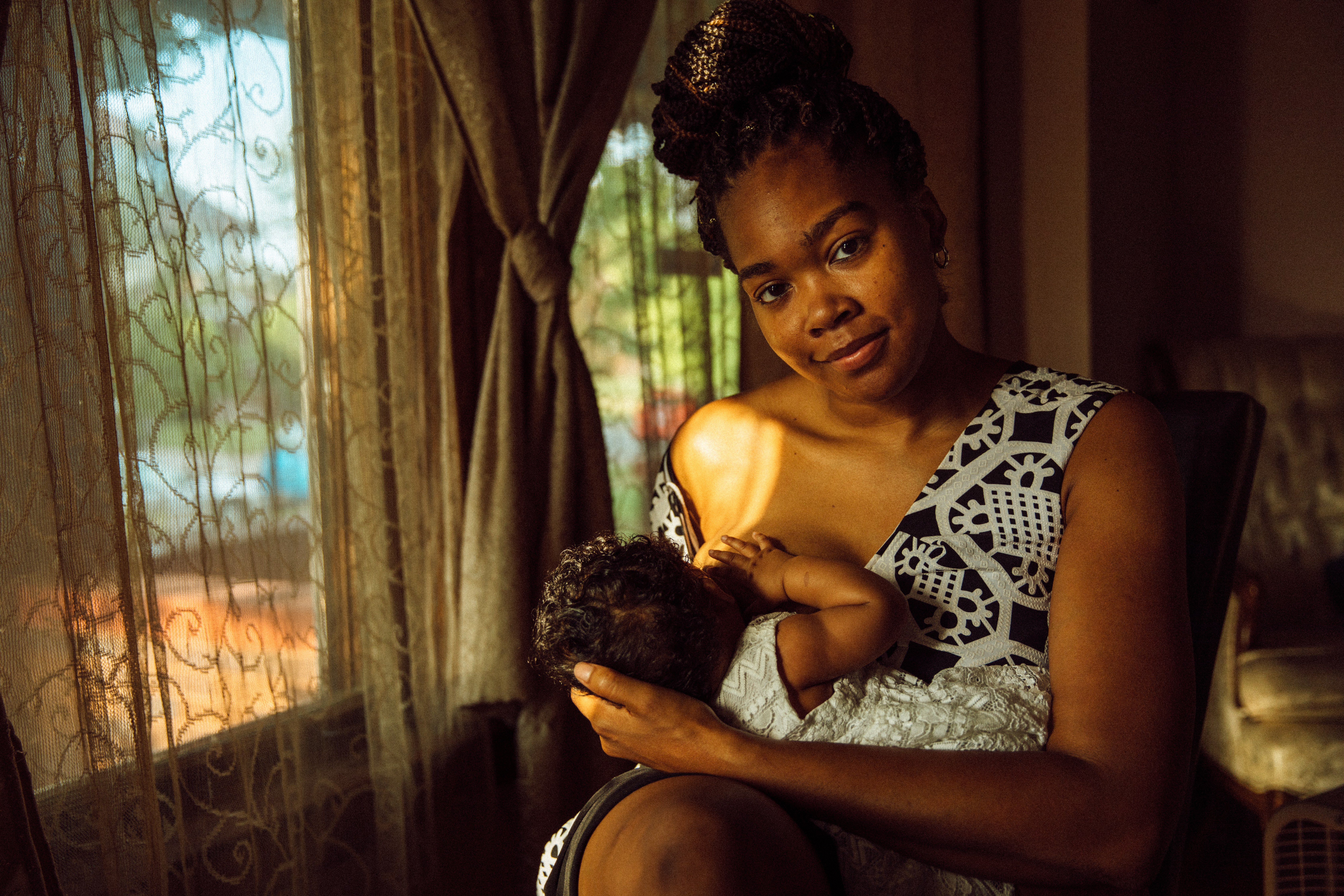 Fuquay and her family found support and community through BMBFA's Breastfeeding Club and later its doula training program. At the Clubs, her children have the opportunity to play and interact with other children while Fuquay connects with mothers about breastfeeding and motherhood. Because of her rewarding experiences at BMBFA, Fuquay decided to become a doula herself. A doula is a trained professional who provides education and support to a mother before, during and shortly after childbirth to help improve infant and maternal outcomes.
Just because breastfeeding was an easy choice for Fuquay to make, it doesn't mean she didn't face opposition. As a first-generation breastfeeder in her family, Fuquay received her fair share of push-back. She recalled a conversation with her younger cousin who called her breastfeeding nasty. "A lot of Black women have the attitude that breastfeeding is nasty and it's disgusting. They look at breasts as sexualized. Our breasts were created not in a sexual sense but to nourish our children."
As an educator, it's natural for Fuquay to identify these moments as teaching moments, but it is hard when it's such a personal experience. "I am a private person. I really am, especially when it comes to my body. I have had to learn to feed [my children] in public and even around my parents, and build the courage to say, 'Now, I'm gonna feed my son.'"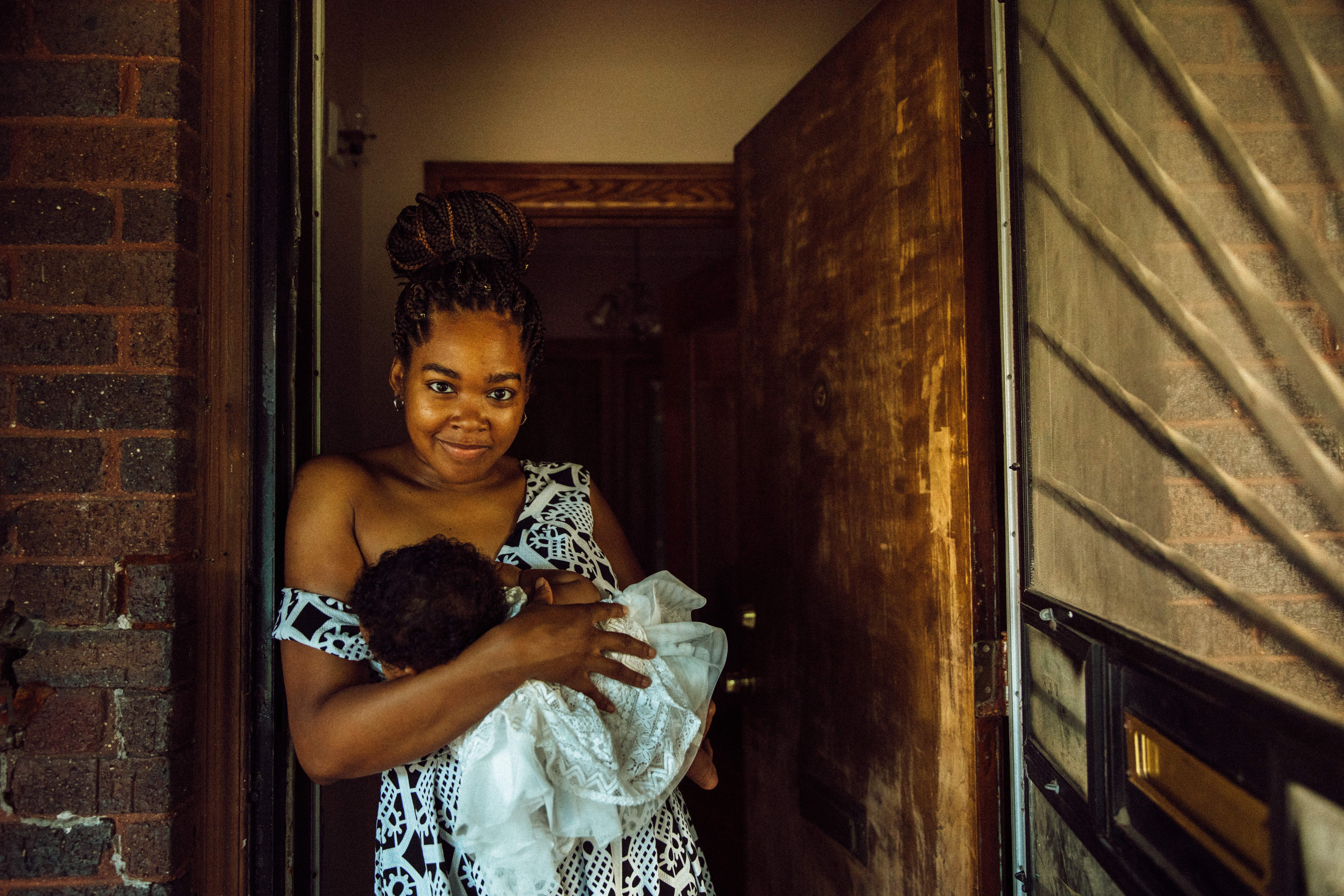 Fuquay also recalled a time when she had to go to the emergency room because her breasts were so engorged with milk. An entire team of doctors didn't know how to help; they had to find a colleague who also recently had a child and was breastfeeding. "She came in; she was so warm and welcoming. And she was like, 'Oh, you have to pump. You have to do this. You have to do that. Now put a cold rag and just pump.' Breastfeeding is holistic. There's not a formula to it. It's not something scientific. You have to really do what's best for your baby."
Fuquay knew it was time to wean her son off breastfeeding after she gave birth to her daughter. "Tandem feeding with two children on my breasts was too much for me. Breastfeeding is not just about you feeding your baby; it's a bond between you and your baby."
Breastfeeding comes with its challenges, but Fuquay understands its benefits, too.