This article is a part of the Normalizing Breastfeeding in Michigan Series with the Black Mothers' Breastfeeding Association. Preview the full series. 
Robena Hill had her first child when she was 21 years old and had her second son 14 months later. Both of her sons were nine pound babies and she felt they were too big to breastfeed.
She recalls her first exposure to breastfeeding with her first son, "When the doctor put the baby up to the breast to show me about breastfeeding, he was all over the place. And I just thought in my mind that he was going to kill my nipple, and I was like, 'No, I'll do the formula.' And when the second baby came, he was a 9-pound baby as well, and I was just, 'Okay, I'll do the formula.'" Hill didn't know at the time there are different approaches to breastfeeding.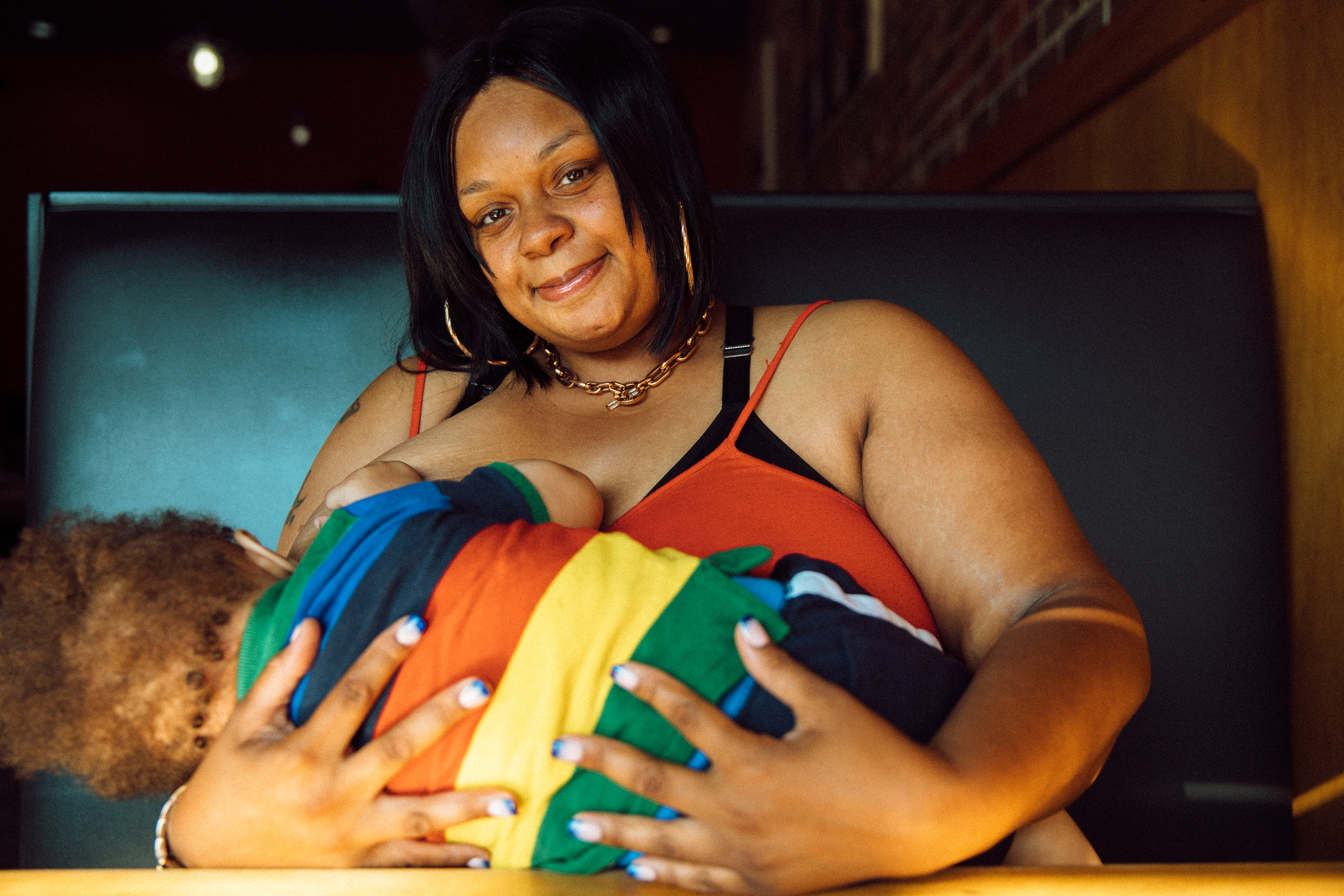 While five months pregnant with her third son, Hill attended a community baby shower where a mother and doula from the Black Mothers' Breastfeeding Association (BMBFA) asked her if she'd be interested in having a doula. A doula is a trained professional who provides education and support to a mother before, during and shortly after childbirth to help improve infant and maternal outcomes. Since this was Hill's third child, she declined. The doula then asked her if she was going to breastfeed. Hill replied, "Oh, I never did that. You have my attention."
Hill's doula introduced her to other BMBFA services, like the group's Breastfeeding Club. BMBFA is a nonprofit in Detroit, Michigan, that supports Black families by reducing racial disparities in breastfeeding. The Breastfeeding Clubs are held twice a month allowing mothers to gather in a shared space to share breastfeeding stories, resources and support.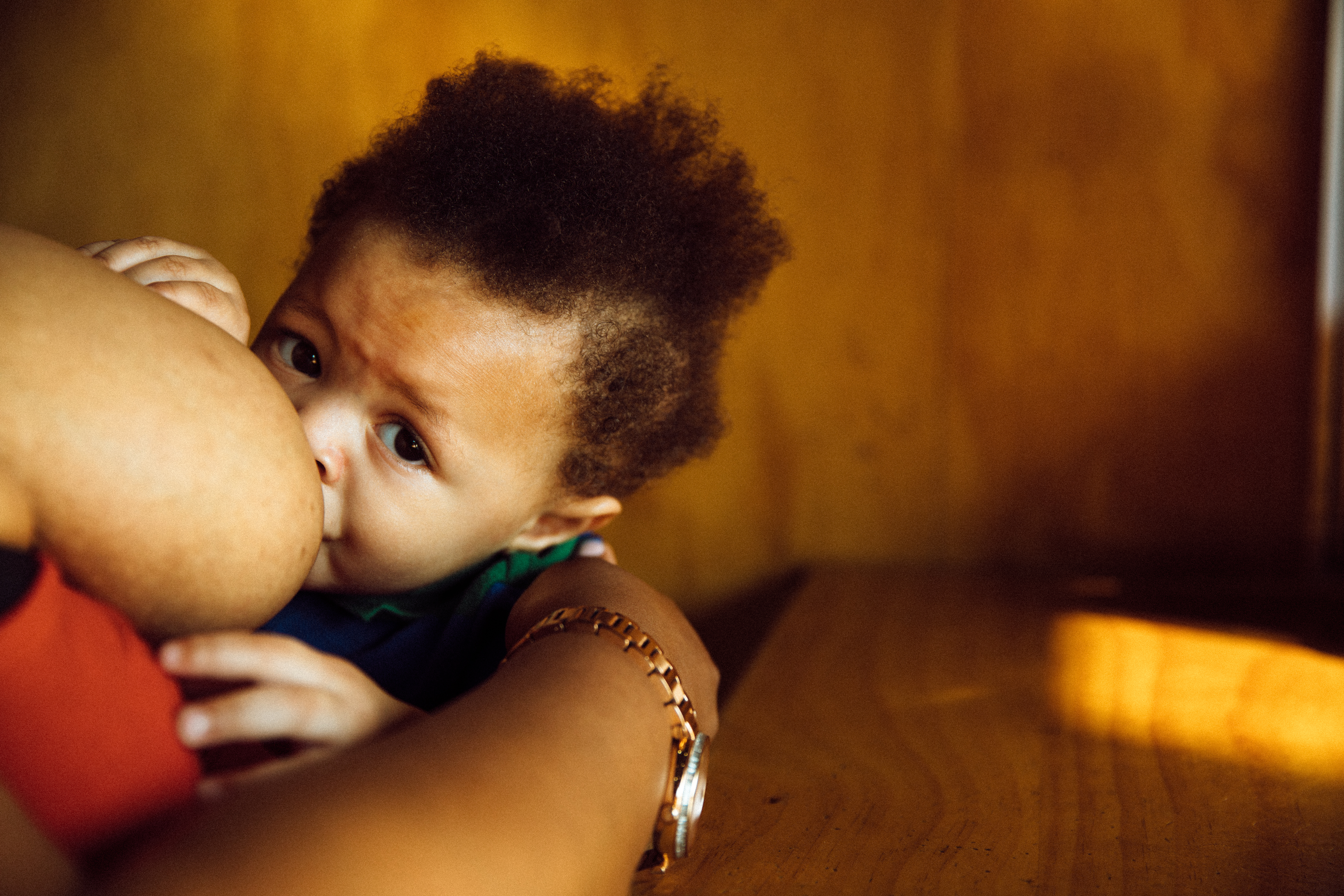 Hill hasn't experienced too many breastfeeding challenges. The exception being when her son started to bite while teething. "And so when I went to The Breastfeeding Club, I asked different ways to help out with that. And they told me wonderful things to do, and it actually worked. So, other than that, I haven't run into any problems with breastfeeding. I think that's why we're still going for almost 19 months strong."
Through encouragement from her doula, Hill eventually trained to become a doula herself and attended BMBFA's 20-week training program. Kiddada Green, founder and executive director of BMBFA, saw Hill's enthusiasm and dedication. Green asked Hill if she wanted to work for BMBFA: "Once I graduated, Kiddada offered me a position to work for the company which blew my mind. I was super excited."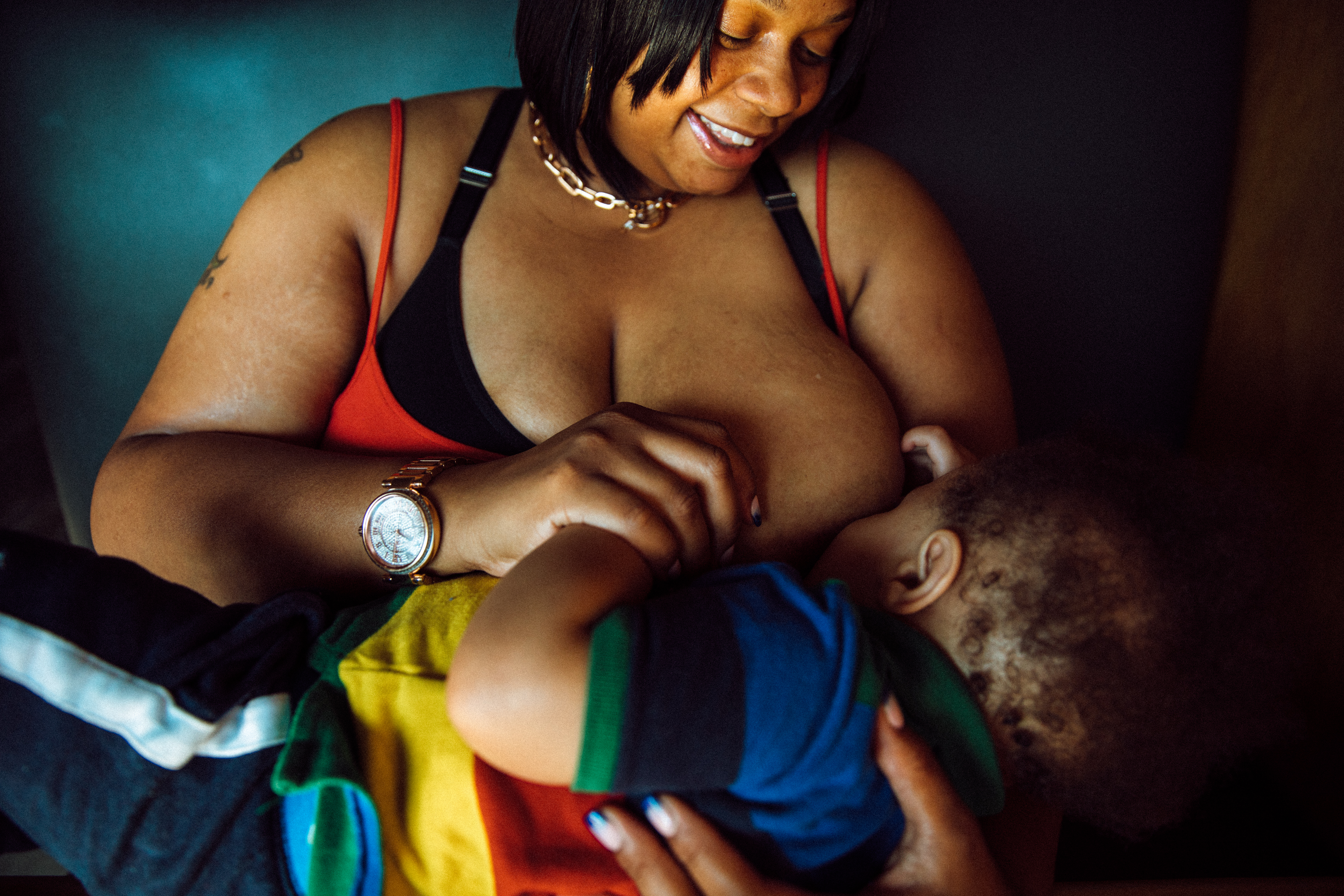 Hill now serves as the lead home visitor and community-based doula for BMBFA. In her role, she visits moms before and after birth, to guide the mothers and their babies through lab"I tell a lot of my families and friends is that, in the African-American community, breastfeeding is like a well-known kept secret. Breast is best."or, delivery and postpartum care. BMBFA provides this program free of charge to Detroit's communities.
As a doula, Hill sees 25 moms routinely – many of whom are breastfeeding for the first time. Hill's advice to mothers is to "never give up and create a great support system." BMBFA has become that support network for so many mothers and Hill is doing her part to educate families about maternal and infant health every single day.