Tabron was part of a broad panel of leaders in public health and public policy, including: U.S. Surgeon General Dr. Jerome Adams, Senator Kamala Harris, Congresswoman Robin Kelly, Robert Wood Johnson Foundation President & CEO Dr. Rich Besser, National Baptist Convention President Dr. Jerry Young, Rev. Traci Blackmon of the United Church of Christ, and Healthcare Ready Executive Director Nicolette Louissaint, Ph.D.
More than 21,000 callers were on the line as panelists talked about the pandemic from the perspective of their sectors.
In her comments, Tabron referenced conversations with community leaders and program teams across the Kellogg Foundation's network of grantees. Based on that, she identified four key issues posing risk to communities — food insecurity, transportation, utilities, and work and child care.
Issues like making sure that children and families were counted in the 2020 Census were still in the background at this point in the crisis. But Tabron placed it front and center as a risk the COVID-19 pandemic posed with serious, long-term consequences for communities of color.
"One of the things we're going to have to do in all of our communities is think about ways to reach people and to build trust, because those who are already vulnerable and mistrusting of the government will find it even harder to step forward," said Tabron.
WKKF is part of a network of funders collaborating with community organizations to ensure an accurate count in the 2020 Census.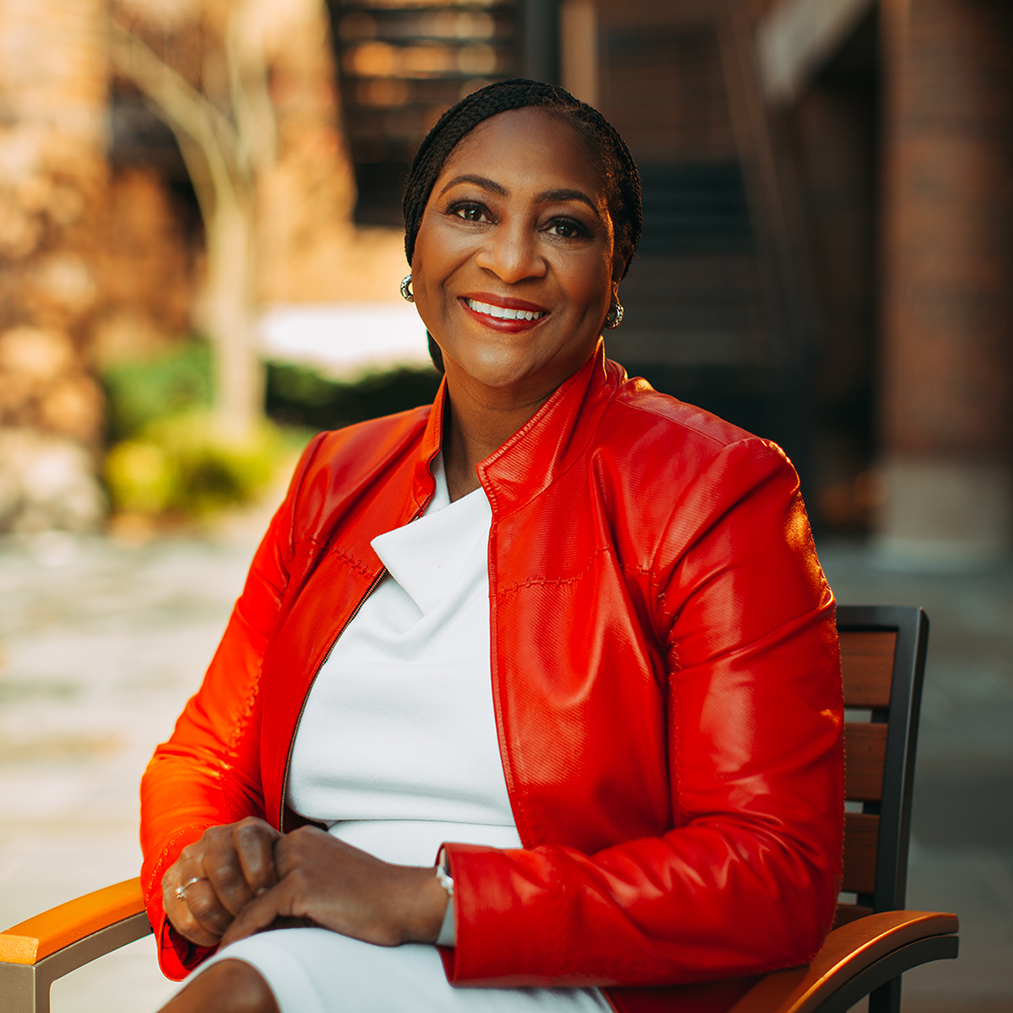 Access to quality education while schools are closed as a result of COVID-19, compounded by the digital divide in many communities, was another concern Tabron voiced on behalf of WKKF grantees and partners.
"Many of our public school systems do not have the technology to provide academic courses online," she told listeners. "So when you think about a 'summer slide,' when children lose their educational progress, think about what could happen during this pandemic. We need to come together to think about how we can educate our young people and wrap our arms around them during this time."
Tabron told listeners that philanthropy has a role in responding. "What we're doing as funders is saying our funding needs to be more flexible," she said. "What we are thinking about is how we can take resources grantees may already have and deploy those more directly in the community."
Following the Tele-Town Hall, WKKF began to take action – reaching out to grantees to hear about conditions in communities and joining the Council on Foundations' Call to Action: Philanthropy's Commitment to COVID-19. In this effort, more and more funders are pledging to provide flexibility to grantees to help meet communities' urgent needs and move their work forward given the evolving impacts of COVID-19.