In partnership with Battle Creek Public Schools (BCPS), the W.K. Kellogg Foundation is excited to announce the Bearcat Advantage, a scholarship covering up to 100% of tuition and fees at any four-year Michigan college or university or Historically Black College or University across the country! 
Starting with the 2023 graduating class, the next generation of BCPS students will be able to access this new scholarship that can set them up for success in their college, career and community. 

Our WKKF team was thrilled to join the BCPS and broader Battle Creek community for the special, joyous, surprise announcement that was made during Decision Day, a day when all BCPS seniors declare their post-graduation plans: college, trade school, apprenticeship programs or jobs.
This scholarship will remove the financial barriers to a college education for all BCPS students, and open access to more equitable opportunity for all in Battle Creek. 
"To BCPS students: We believe in you and can't wait to see what you can accomplish as you continue writing your own story!" said La June Montgomery Tabron, President and CEO of the W.K. Kellogg Foundation. "With the Bearcat Advantage, I hope you know just how much this community is behind you and rooting for you to succeed."
It was the experience of a lifetime to watch students realize that their possibilities are suddenly so much bigger than they had anticipated. 
"Because of today, I can go to my original top choice, Michigan State University!" said BCPS student Jaiah Warfield.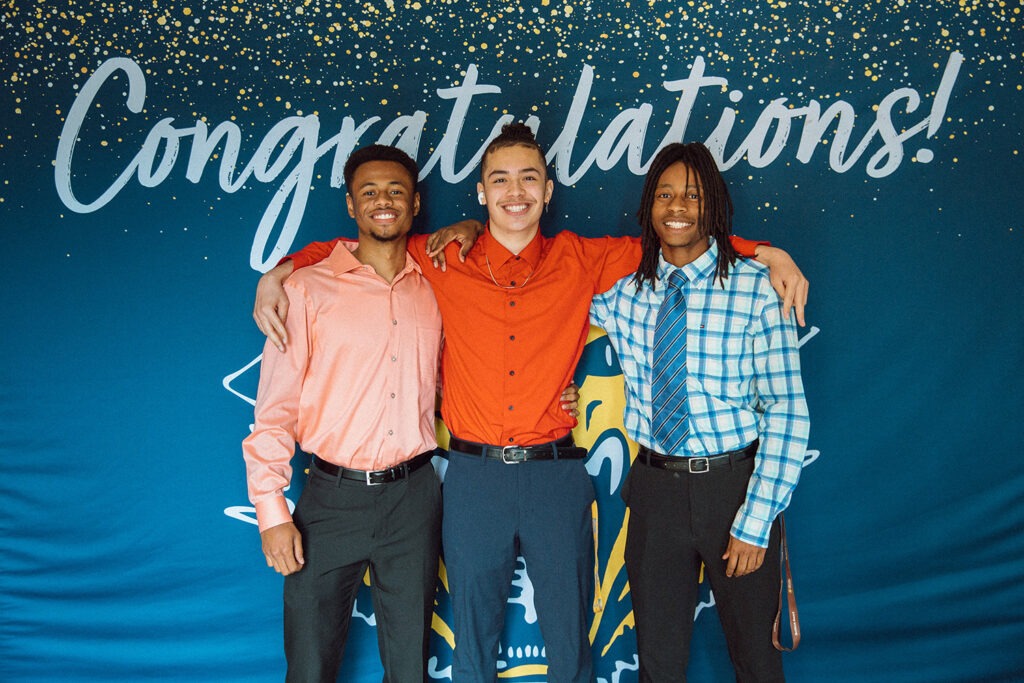 "My plan before today was to attend the University of Michigan where I would have needed student loans and worked throughout college to pay for it," said BCPS student Tristen Jackson. "Just knowing that now my tuition is paid for, that I can go to college focused more on studying, takes a huge load off my shoulders.…For people who may have grown up in a poor situation, to have this opportunity for equity is huge!"  
The story behind this incredible announcement began six years ago, when the Kellogg Foundation made a historic investment in the Battle Creek community to transform education in BCPS. The BCPS district faced stark challenges due to racial segregation and disinvestment, both of which stood as barriers to opportunity for students enrolled there compared to other districts in our hometown of Battle Creek. Since then, we've partnered with BCPS as they've embarked on a top-to-bottom transformation to achieve success for every student. 
The transformation has built access to equitable opportunities for BCPS students, providing new options for engagement and pathways to success. Since 2017, BCPS has made major strides by launching new initiatives and programs, like the Career Academies high school curriculum, the re-opening of Fremont International Academy as an International Baccalaureate candidate school, the creation of the BC STEM magnet middle school and the Kindergarten Success Program for the youngest learners. The district also rolled out trauma-informed individualized support for students, focused on bringing in top-tier teaching talent, and put in place other lasting changes to ensure 100% success for every Bearcat. 
With the Bearcat Advantage, the next step in our collaboration, kids at BCPS can continue their education, explore their passions and enter adulthood with the knowledge, tools and skills they need to succeed. Young people are one of our community's greatest assets and the Bearcat Advantage will lift them up, remove the obstacles that stand before them and enable them to fulfill their full potential.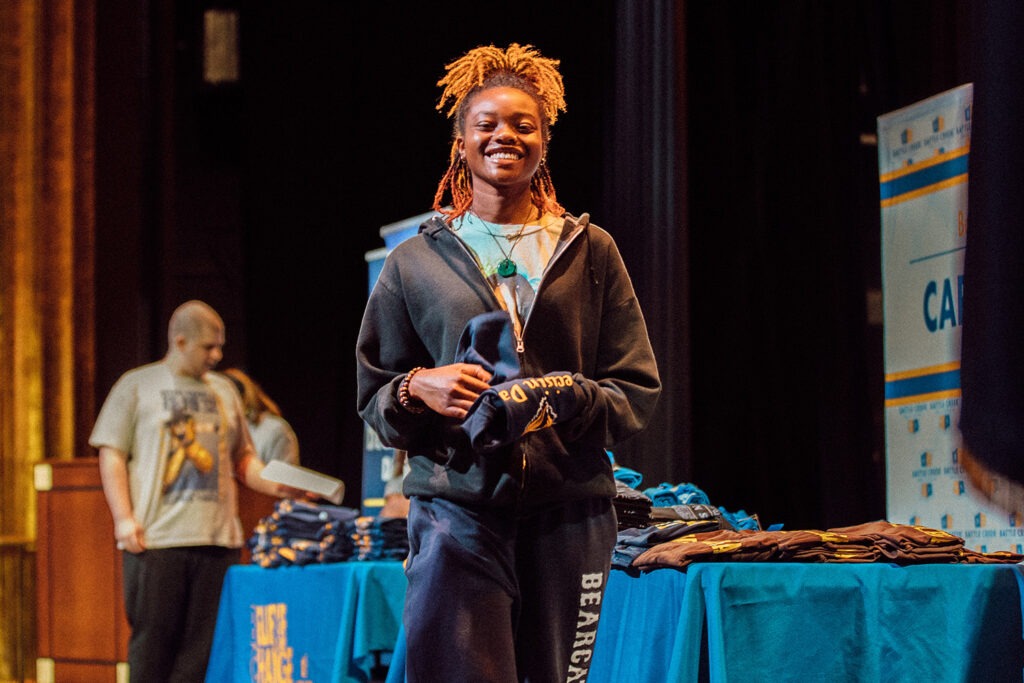 The Bearcat Advantage is the latest option in a suite of higher education scholarships and funding opportunities available to BCPS graduates, including Legacy Scholars and the Grand Valley State University Health and Teacher Education Pipeline Scholarships. Legacy Scholars offers support for two-year degrees at Kellogg Community College, trade schools or apprenticeship programs. The Pipeline Scholarships offer students access to opportunities in some of the highest-demand fields in Battle Creek. Together, these opportunities help ensure that every student can succeed in career, college and community — no matter where their path takes them. 
We believe that the Bearcat Advantage will not only set up students for success but will also help the entire community of Battle Creek thrive, with more well-educated and highly-trained students building careers, supporting their families and living vibrant lives here in our community. And while there is no single path to success, we know that college and higher education can be an important part of creating circumstances for students to succeed. 
That is why we are making this historic investment in BCPS graduates. As Montgomery Tabron noted, "For Battle Creek to have the vibrant and equitable future that people in this community deserve, we must ensure a high-quality education for every child and the opportunity to make the most of their potential."