This article, originally published on Model D Media, is part of Early Education Matters, a series about how Michigan parents, childcare providers and early childhood educators are working together to implement Pre-K for All. It is made possible with funding from the W.K. Kellogg Foundation. Photos courtesy FirstSteps Kent/Isabel Media Services.
The State of Michigan's PreK for All plan stands to revolutionize early childhood education in the state. Many studies affirm that early introduction to education makes all the difference when it comes to a child's performance in school. Parents, childcare professionals, and educators all agree that PreK for All can help ensure Michigan's overall success.
"I am excited that the notion of how important early childhood development is — to not only families and to children but also to the state and local economies — is being taken seriously on a state level," says Jametta Lilly, president and CEO, Detroit Parent Network. "It seems like it took COVID to help people understand how important childcare is."
As with all new plans, some things still need to be worked out before PreK for All becomes official legislation. In community-based listening sessions held across the state, a number of recurring concerns have continued to surface. Many like Lilly see space for improvement on Michigan's current Great Start Readiness Program (GSRP) in PreK for All. 
"This is our opportunity to make sure that we create a system that is equitable for our youngest children," Lilly says. "They need to have quality in classrooms, culturally responsive teachers, as well as proper materials and facilities to succeed. This system must be integrated with different systems of [child] care."
Home-based providers seek inclusion in PreK for All
A common concern that came up during listening sessions was posed by home-based childcare and early education providers. In a recent conversation with Early Education Matters, Trisha Dart, owner, director, and teacher of a home-based preschool in Comstock Park, Little Ones Learning, shared her views on PreK for All and what can be done to ensure all systems of early childhood education work well together.
Q. What made you want to get into home-based pre-k versus any other version of pre-k?
A. I've been in early education for around nineteen years, having gone to school for child development. In 2015, I had my first daughter and left my lead preschool teacher position because I couldn't afford the tuition where I worked. I opened Little Ones Learning a few months after my daughter was born. I have found that family group childcare and early education [provides] quality. We have one-on-one time with children, we have good relationships with families, and we can implement high-quality practices. 
At Little Ones Learning I have seven children in attendance at any time, and most of the families have been with me for at least two years. In center-based programming, children leave that classroom every six months to a year, and then they have to reestablish with a new person, sometimes multiple times during the year, because early education is experiencing a crisis right now with qualified staff.
Q. What are your thoughts on Michigan's PreK for All plan?
A. As an early education professional, I have always supported children having access to high-quality early education. The idea of having quality early education for all 4-year-olds in our state is a great idea in theory. However, currently in GRSP, a majority of those programs are housed in public school buildings and the rest housed in private-based early education programs. 
With the GSRP expansion this year, many home providers are saying they can't fill their 4-year-old slots and have let staff go. Center and home-based programs rely on 3- and 4-year-old classrooms to pay for the infant/toddler programs. Infant/toddler programs hemorrhage money, yet you still have to have staff to cover them. With the expansion of GSRP, we risk closing home-based programs with infant classrooms.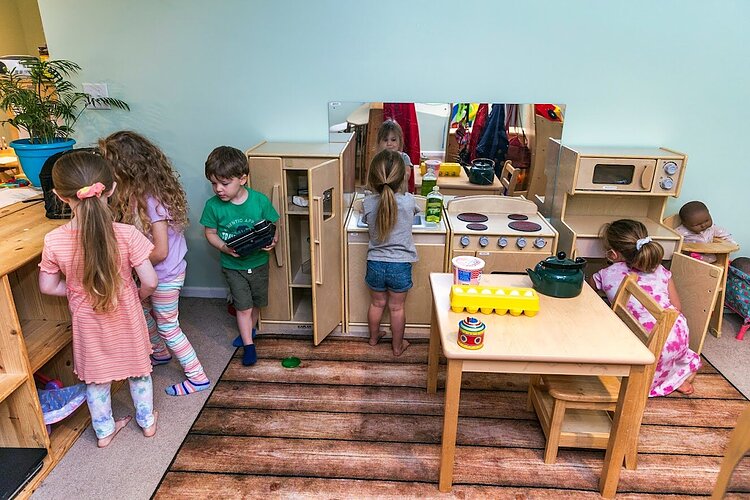 Q. How could PreK for All better include home-based care businesses?
A. Home-based programs with proven quality care should be considered for GSRP. And if PreK for All is going to be successful, they need to consider lowering the caregiver education requirement. Currently GSRP requires a bachelor's degree and school districts require them to have a teaching certificate. Most early education professionals in Michigan have a Child Development Associate credential (CDA) that has to be renewed every three years. 
Historically early education is not a well-paying profession. The state average is eleven dollars an hour. This creates a profession of overworked and underpaid people. Going back to school to get bachelor's degrees and master's degrees just financially doesn't make sense when you'll only make a dollar more an hour if you're lucky with loans on top.
Q. How do you think PreK for All could determine what home-based care options are quality?
A. The state's quality levels program is a voluntary program. If the state looked at that and included home-based programs in GSRP that are willing participants of the quality levels program that still gives home-based programs the ability to decide and protect their businesses. I know there are home-based programs, myself included, if GSRP was more available to us, we would be willing to learn more about it. And if they're offering the training and paperwork and what curriculums they would want us to use we would be willing to get that training.
Q. Are there any other improvements you would suggest?
A. GSRP has always been a Monday through Thursday program that follows the school schedule. They're closed on all school breaks and have school hours from nine in the morning to around three in the afternoon. That doesn't serve working families in Michigan. If parents use GSRP as their childcare, they need before care, aftercare, Friday care, and [care dring] breaks. There's already a short supply for summer-based care for school-aged children in my school district, with space for, I believe, only thirty children. For PreK for All to be truly successful, the five-day school week is a necessity.
Q. What else do you want readers to know about home-based care?
A. As a small business owner that is woman-owned in the world of early childhood education, we are professionals not babysitters. Many of us have gone to school for years, and we have college degrees related to working with children. We want to be treated with respect. It doesn't matter that we are in our homes, we chose to work at our homes for a reason. We're educators and vital to early childhood education.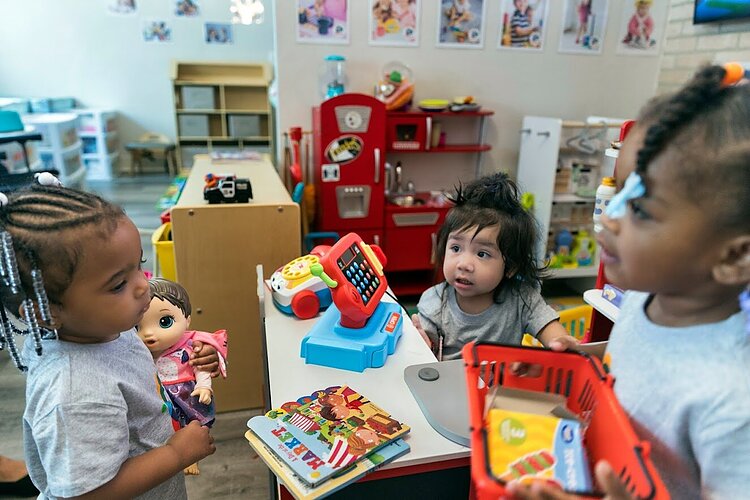 The state is listening to concerns
As plans are being developed for rolling out universal pre-K in Michigan, the state has enlisted two consultants, the Policy Equity Group and Southern Imaginations, to gather input from parents, early childhood educators, childcare providers, and school districts. Creating a mixed-delivery PreK for All that includes home-based providers is one idea being considered.
"We know that in trying to grow our economy and be responsive to families, families should maintain early education choices," Lilly concludes. "Those of us who work on policy know our friends at the state may encounter financial impediments and realities they have to juggle, but there's no question about the intent and the desire to have a quality system. If there's a home-based provider that has taken care of your mom, cousin, and yourself, those kinds of community institutions should be sustained." 
If you missed your region's in-person listening session, you can still share your thoughts on the online MI PreK for All feedback form.