This article is a part of Haiti Women In Leadership series. Preview the full series.
Asked what the qualities are of a good leader, Gisèle Umuhumuza pauses for just a couple of seconds before coming up with a list:
First is "the ability to listen, and to understand the people that you're leading or the context that you're in."
Second, a leader should practice what he or she preaches. "If you have a strong belief in something, walk your own talk."
Third, humility, "because it's through humility that you don't distance yourself from the people, you see you're still a work in progress, and your feet are really grounded."
Fourth, a good leader is "someone who has deliberately built up a very good pool of successors."
"Those are the four qualities I can think of right now of a good leader."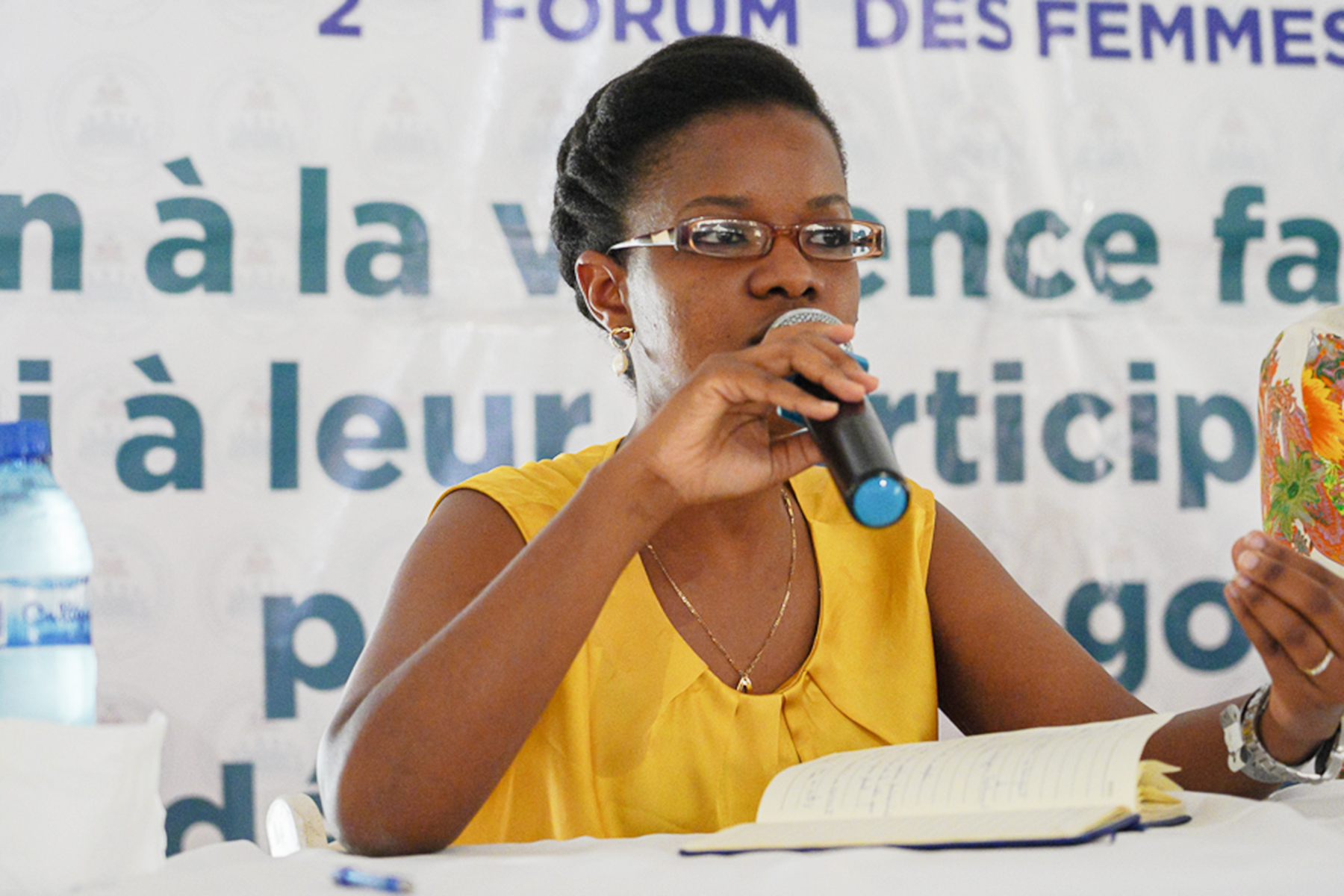 Umuhumuza, the deputy CEO of Rwanda's state-owned Water and Sanitation Corporation, wants to make one thing clear: She did not come to Haiti to boast about Rwanda's successes – about the calm maintained in the 25 years since genocide, about the lack of litter that visitors notice or about its high rate of women in positions of political leadership (highest in the world for participation in Parliament). Instead, she explained, she came to the 2019 Forum of Haitian Women Elected Officials because she was curious about Haiti and because she believes there is gain on both sides from honest conversations about successes and failures.
"We are still a work in progress, and it's always very important to remind ourselves of that," Umuhumuza says, "but there are areas in which we can actually cooperate."
For example, she says, Haiti and Rwanda have one major thing in common: poverty. In grappling with poverty, both sides have many years of experience to draw from to help one another better understand what works and what doesn't, such as in efforts to increase financial access.
Umuhumuza has excelled in economics and natural sciences, but she thinks less linear approaches to problem solving are too often overlooked.
I am a very vivid believer that it is only through connections, only through blending of knowledge through various skills that we can find solutions to the different issues that we have.