Learn about the ninety-year evolution of W.K. Kellogg's visionary approach to helping communities care for their vulnerable children.
W.K. Kellogg's youngest granddaughter, Elizabeth Lincoln, is currently enjoying her 100th year of life. She remembers many happy episodes with her grandfather, including cross-country road trips and taste-testing new cereal samples. However, Lincoln knows one tragic incident weighed heavily on her grandfather's heart and mind – and led him to commit to improving the lives of vulnerable children beyond his own family. It occurred in 1913 in his Battle Creek home while he was away on business.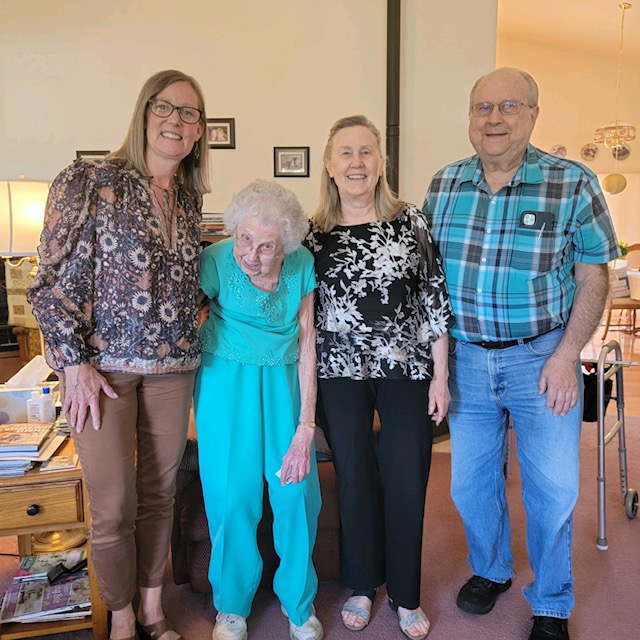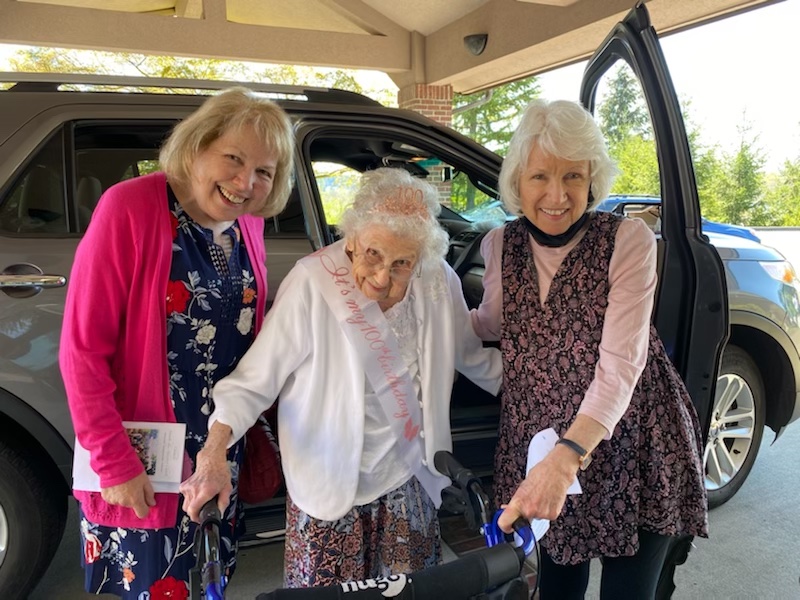 Lincoln explains: "My mother told me this story. My older brother Kenneth was a toddler and she left him at home with a nurse while she went out to do the shopping. It turns out, the nurse happened to have a headache and so my brother was alone in a second-floor bedroom. Kenneth toddled over to the window and fell out, right on to a cement driveway.
"My mother knew the screen wasn't clasped tight and intended to call a helper to come fix it. But she just hadn't gotten to it yet. She mentioned that often throughout her life."
Kenneth fractured his skull. The young boy lingered on the verge of death for three weeks and suffered complete blindness for three months.
At the time, only ten months had passed since the death of Mr. Kellogg's cherished wife, Ella. He was already beset by a quiet and lonely grief, as well as consternation that his career endeavors had competed with his home life. His biographer says, Mr. Kellogg "dropped every thought of his business," to find appropriate care for his grandson[1].
His granddaughter describes the experiences of finding health care. "The local doctor would come, look at him, shake his head and say, 'Very interesting case, very interesting case.' That's all he'd do. Of course, things weren't easy in those days and he believed there was nothing he could do."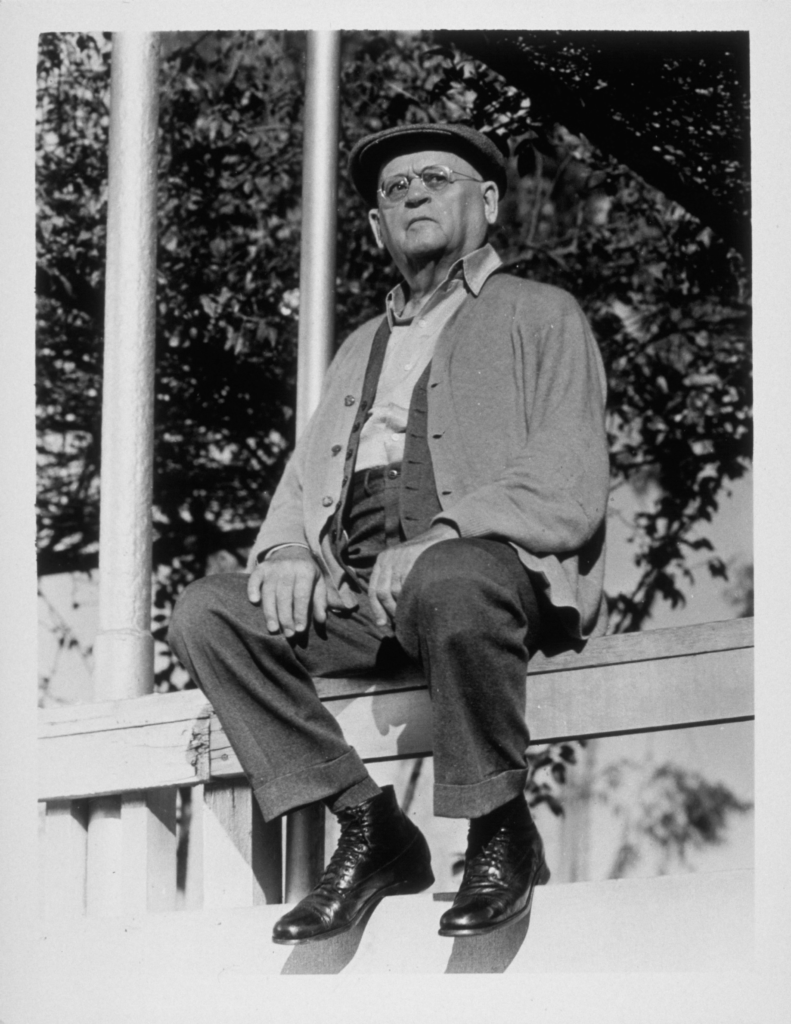 Finally, Mr. Kellogg used his considerable influence and wealth to elicit the support of the best doctors in Chicago, some 150 miles from Battle Creek. Kenneth underwent surgery, which restored his sight to sixty percent. "But it left him partially paralyzed," recalls Lincoln, "He never had full mobility. He had a limp and didn't use his right hand much. Still, he had a fulfilling life. He loved to hike." Kenneth was known for his sense of humor and his mind worked well.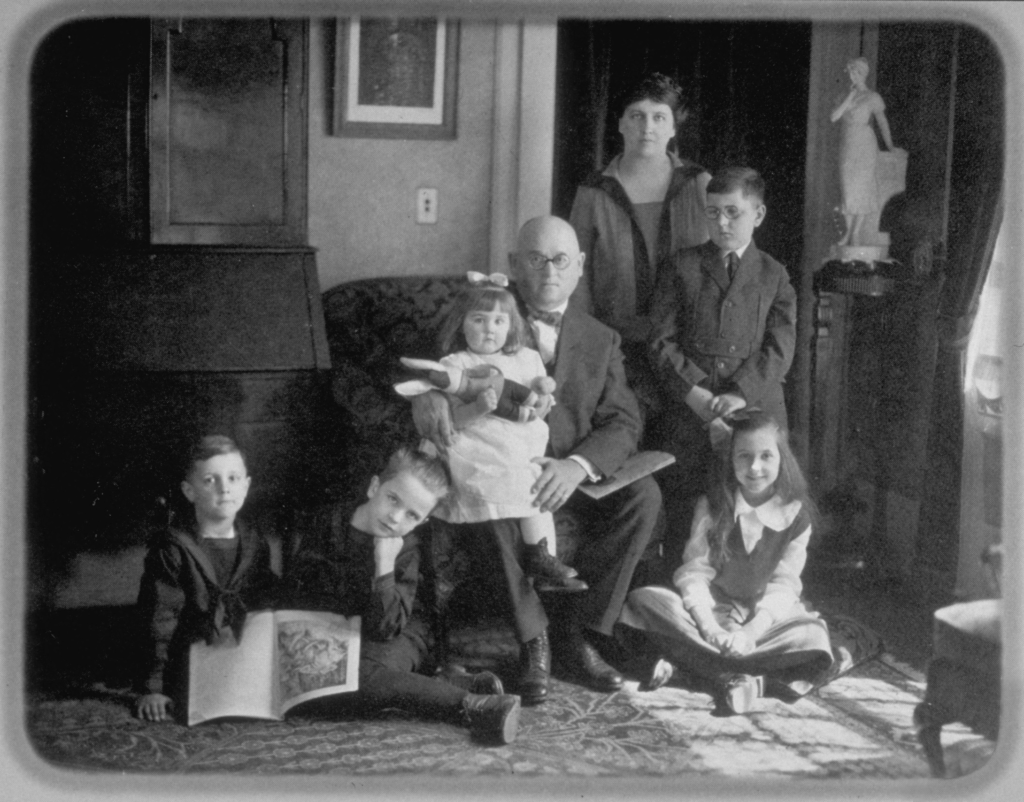 Yet, Mr. Kellogg continued to worry about Kenneth's condition. His biographer wrote, "A nurse of Mr. Kellogg recalls that each night her employer, upon retiring, would recite the 'Lord's Prayer.' As a sequel, he would close his day with a simple quiet petition, that he continue humble and that his family, particularly his afflicted grandson, Kenneth, might have blessing and security."
Lincoln's son, Kenneth, named for her brother says, "In the 1960s, Uncle Kenneth was hospitalized again for an unrelated surgery. The doctor took x-rays and said that was some of the best surgery repair he'd ever seen. Imagine, from 1913! The doctor said it was just amazing work."
After the tragedy, Lincoln says, "My grandfather then had an idea – it would be to provide help for other children that were disabled."
In 1925, when Kenneth was a young adult, Mr. Kellogg created the Fellowship Corporation and placed its management in the hands of trusted confidants. Through this corporation, he could fund projects dear to his heart and, with characteristic humility, do so anonymously.
The Ann J. Kellogg School in Battle Creek, named for W.K.'s mother, opened as one of the Fellowship Corporation's first ventures and primarily served the needs of children with disabilities. The school, still open to this day, piloted programs to mainstream children with special needs in traditional classrooms, a practice now widely accepted in the educational field.  
"In my opinion," states Lincoln, "that's what started other schools catering to the disabled young people."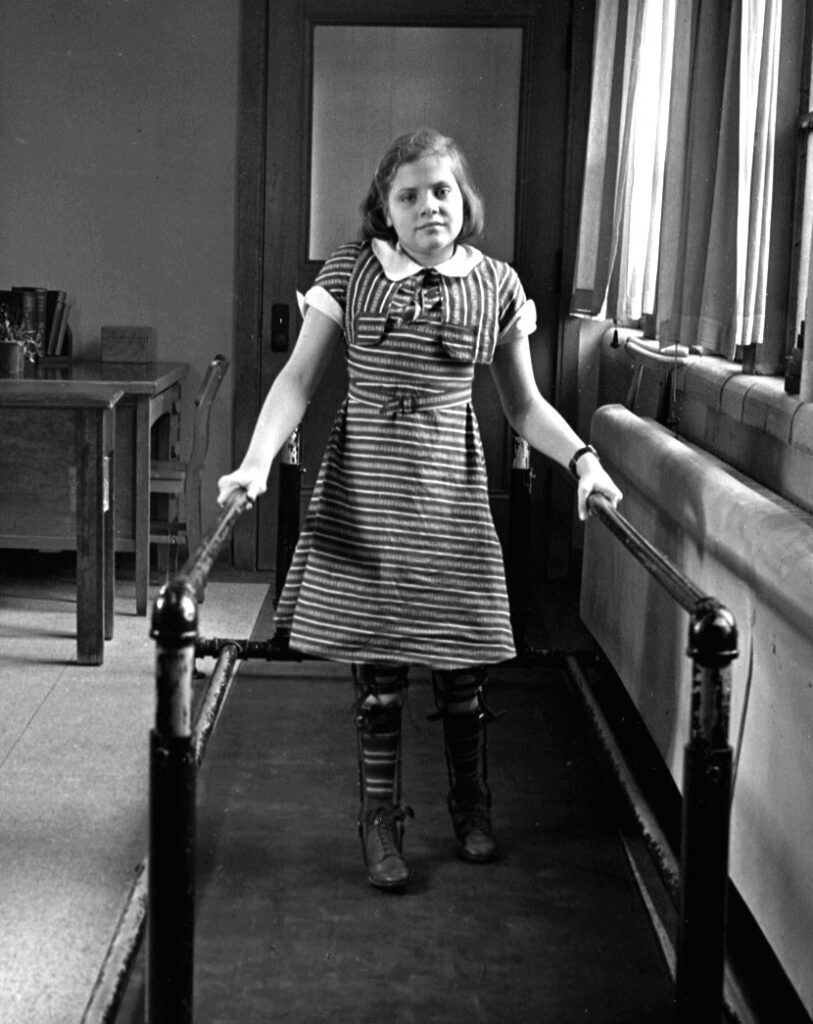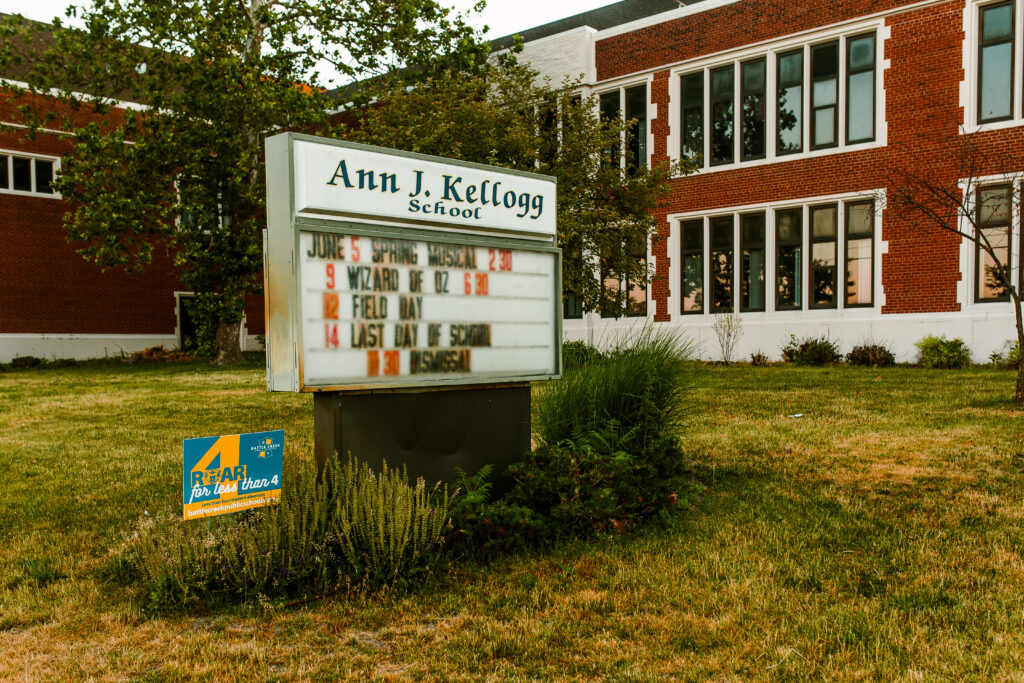 The Ann J. Kellogg school is a mainstay of the Battle Creek Public Schools.
By 1926, Mr. Kellogg's vision grew larger, and he told his associates he wanted "to get a child welfare foundation established and set in operation during my lifetime." In June 1930, the articles of incorporation for the W.K. Kellogg Foundation were signed, with Kenneth still on the mind of its founder.
"The establishing of the Foundation," Mr. Kellogg told his biographer, "was due in part to the fact that although I was able to pay the medical and surgical bills for Kenneth, I found it almost impossible to provide adequate treatment for him during the first ten or twelve years of his life. This caused me to wonder what difficulties were in the paths of needy parents who seek help when catastrophe strikes, and I resolved to lend what aid I could to such children."
Among the foundation's first initiatives: addressing the medical and public health needs of children in the rural communities surrounding Battle Creek. Mr. Kellogg and his associates drew together members of the community – including doctors, nurses, dentists, teachers and parents – to devise solutions so that families wouldn't need to go to Chicago for care. From their collaboration, came a squadron of traveling nurses, nurses and dental hygienists placed in schools, county health departments and accessible continuing education where rural healthcare providers could keep up with advances in medicine.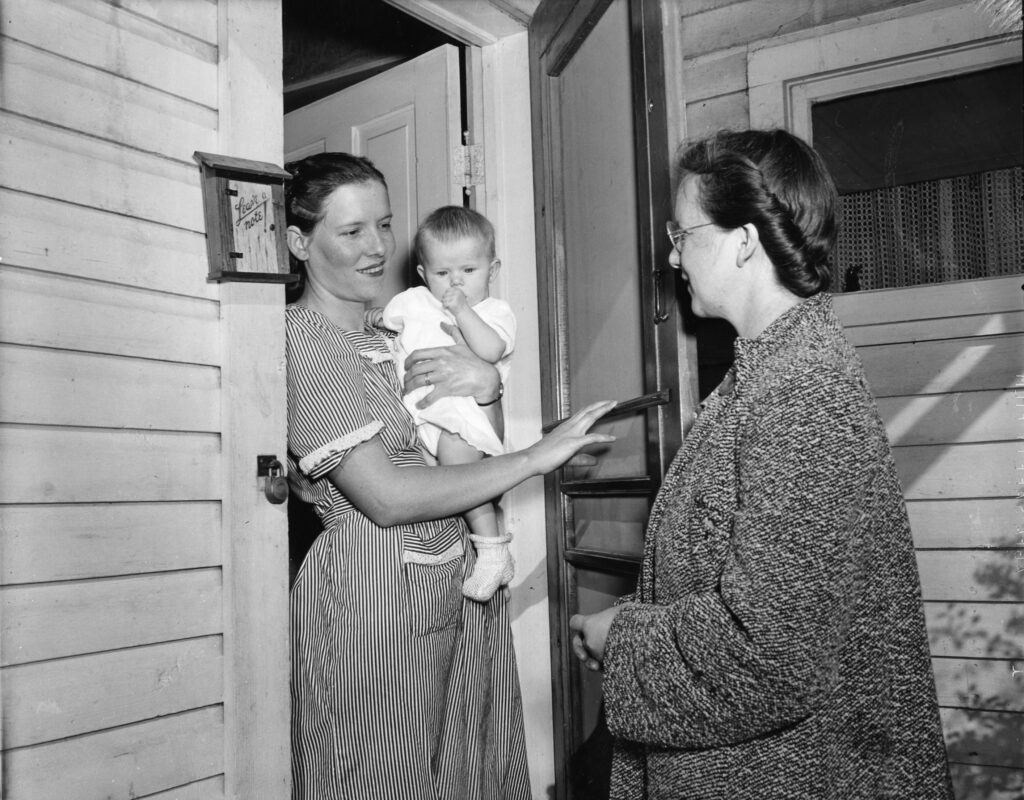 As we close out our ninetieth anniversary year, we celebrate our continued commitment to ensuring all children – especially the most vulnerable – can thrive, by supporting the adults around them in creating the right conditions. To learn more about our journey, please visit the history section of wkkf.org.
[1] Biographer, Horace B. Powell published The Original Has This Signature in 1956