In early September, WKKF Director of Investments Reggie Sanders joined the executive director of Commonfund Institute, Cathleen Rittereiser, to discuss his strategies and advice on investment in hedge funds and helping to define the next generation of industry leadership. The interview was presented by the Alternative Investment Management Association.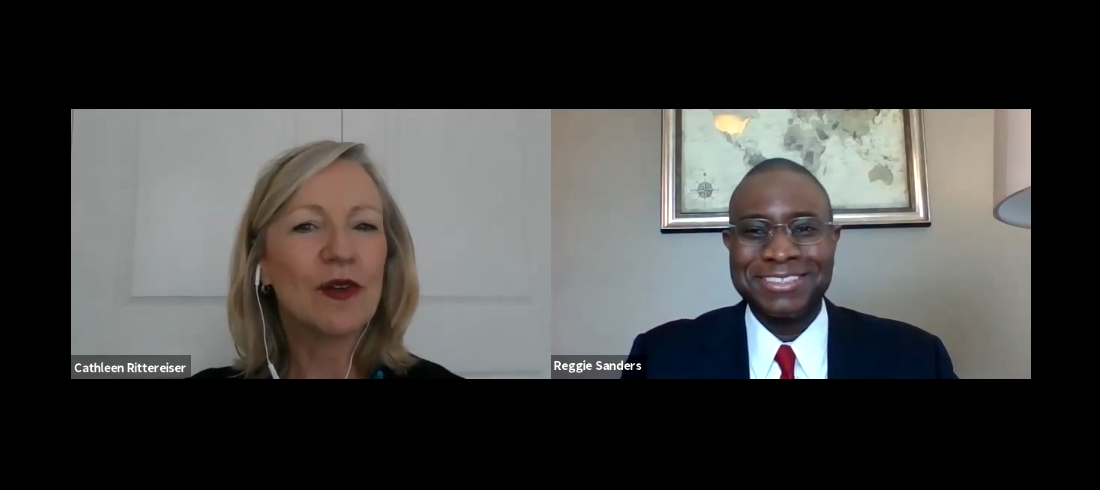 Sanders, who started his investment career 25 years ago and has been with WKKF since 2010, observed that the hedge fund space has continued to become increasingly competitive over the past 10 years. Additionally, the prevalence of quant strategies – known as applying mathematical and statistical methods to financial and risk management to make investment decisions – has also grown.
The speed of change is just accelerating in terms of being able to capture inefficiencies in the marketplace. With the growing prevalence of quant strategies … a hedge fund's competitive advantage can be disrupted at an increasingly faster rate… And so there's a need for managers who really embrace data science and how innovation can disrupt their moat and their investment process.
Insights on WKKF's Investment Evaluation Response and Approach
Four key criteria are critical when assessing the quality of a hedge fund: the mindset of the hedge fund manager, their talent, their experience and the environment. Managers of great hedge funds need to implement a unique way of thinking, and a potential allocator must determine whether the firm has the appropriate incentives, processes and culture to maximize other qualities.
Instead of taking hedge fund managers' biases at face value, it is important to delve deeper into why the biases exist, which provides a lot of context behind the numbers that can allow allocators to make more appropriate decisions.
WKKF's commitment to racial equity internally helps staff deepen their understanding of how biases play a role in all aspects of life and how unwarranted biases can be destructive to an investment portfolio.
The challenge for hedge funds will be keeping pace with the accelerating rate of change, which will lead to a wider dispersion between the winners and losers in hedge funds. The challenge for allocators is that this wider dispersion increases the importance of selecting the winners in the hedge fund space, the consequences of not getting the decision right is higher.
"The conditions that led to the favorable return environment for equities since the GFC (global financial crisis) are unlikely to continue," said Sanders. "There likely will be more uncertainty in the market environment and in future returns. As a result, the importance of selecting hedge funds that approach this uncertainty with the right mindset will likely grow over the next decade."
Watch the full interview.