Jason Mecum always knew he wanted to pursue a career in the health care field so when dental therapy was introduced to him by his tribe, he was all in.
Since graduating, Jason has been working as the first dental therapist in a clinic for the Lower Elwha S'klallam Tribe while he waits for the new Coos Bay clinic to be completed.
Because Jason is from a different community, it was tough at first, but he started conducting some outreach, a hallmark of dental therapy, and through those activities he's earned the trust of the community. Jason volunteers with Meals on Wheels, distributes toothbrushes and educational handouts, sets up booths and attends events.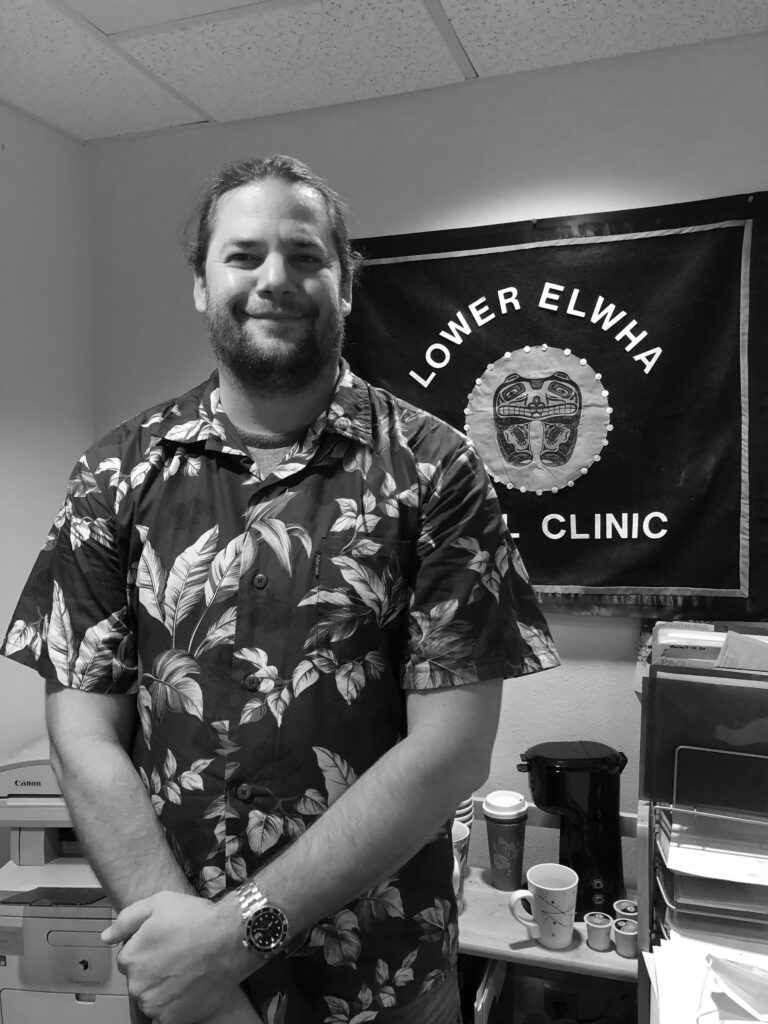 Absent a dental therapist on staff, there wouldn't be someone with the capacity and training to go out into the community and provide this type of outreach.
Jason has also been able to connect with high risk individuals in the community through treatment programs along with providing basic oral health instruction for them. Because dental pain can trigger relapses, preventive care is paramount to overall health. And the outreach has made a significant impact – Jason and his team have seen quite a few new patients as a result.
The staff, including his supervising dentist, have been incredibly supportive. They've functioned well as a team and since Jason is able to perform more basic procedures, the dentists can focus on meeting more complex needs.
With a dental therapist as part of the care team, the clinic is able to see more patients each day. Both of the dental hygienists in the office were able to increase hygiene recalls, and the patient load has increased while also achieving shorter wait times.
Seeing patients leave with a smile on their face is the most fulfilling part of being a dental therapist for Jason. In some cases, their whole outlook has changed – they're happier and more confident.
Jason's experience proves that a dental therapist is an important, impactful and relatable part of the dental care team. Providing personal outreach and building trust dental therapy makes a difference.