Avena Finkbonner grew up visiting the clinic where her mother worked her way up from a physician assistant to the clinic's director. Ultimately, her mother's story became a huge part of her story. When she was 16, Avena started working as a switchboard operator and later served in medical records, scheduling, referrals and contract health services.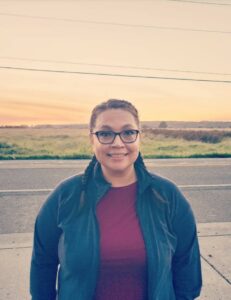 Avena, like most people, was hoping to find a job she enjoyed. While taking classes at Charter College, she learned about a dental assistant program and knew it was the direction she wanted to go, which ultimately led to becoming a dental therapist.
As a dental provider, Avena believes it's important to serve the people you work for, but she's quick to point out the difference with dental therapists that naturally have an added passion for their own communities. Avena and her colleague and fellow dental therapist, Angela Johnson, have a deep connection to their community. Together, they've been able to reach into areas of the community in which the practice wasn't able to access before such as working with schools on prevention and awareness.
Dental therapists expand the capacity of the care team allowing dentists more flexibility to perform the more challenging restorations and higher-level procedures. This has been especially true and important during the COVID-19 pandemic as dentists are free to perform surgeries, root canals, implants, etc.
Teledentistry has also played an important role in how the community has received care. During the pandemic, dental therapists set up teleprevention appointments in order to continue to offer care to youth with braces who typically come in for cleanings every three months. Dental therapists deliver materials to the patients' homes for the appointments such as iPads, toothpaste, floss, fluoride varnish, iodine, etc. and then conduct appointments ranging from 30 minutes to an hour.
Having dental therapists on staff has allowed the clinic to expand the services the team provides and increase access to care, both of which are much needed for the Lummi community in which they live and serve.
"For Want of a Dentist: The Rise of the Dental Therapy Movement in Tribal Nations and the U.S., Lessons from the W.K. Kellogg Foundation"
The e-book is available for download in PDF and EPUB formts.