In 2020, Mississippi was the last state to remove the Confederate symbol from its flag, ushering in a new era of hope and inspiration for Mississippi and its children.
Rhea Williams-Bishop is director of Mississippi and New Orleans Programs and is a life-long Mississippian.
Change takes all of us.
That was profoundly evident in 2020, when a chorus of diverse voices unified around one issue: changing Mississippi's state flag to remove the Confederate symbol that draped our state and shaped our narrative for 126 years.
For decades the Black community, many faith-based groups and some of our grantee partners advocated to change our flag. It was a symbol of oppression that greeted children of color in places they should feel empowered, such as in schools and in communities. It was a symbol of our painful past and the atrocities our ancestors endured.
The flag was never a symbol of the inclusivity, hope and pride Mississippians feel today. But that has changed.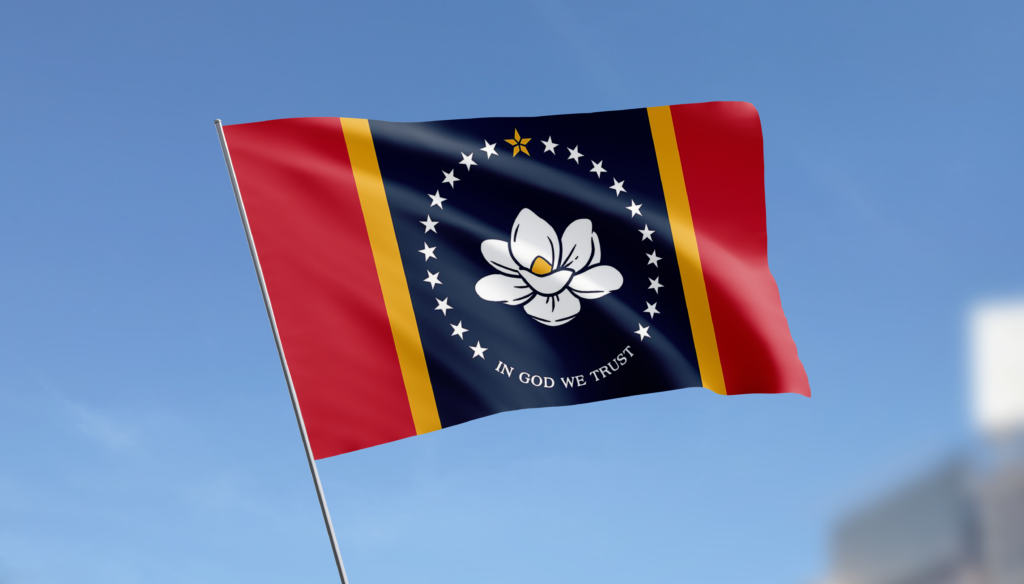 The steady advocacy work of our partners over the years helped galvanize a groundswell of support in 2020 following the death of George Floyd and the ensuing national civil unrest. Unlikely allies, from the military, businesses, NCAA and Southeastern Conference fervently called for change. Our youth courageously spoke out, too. People like student athlete Kylin Hill, a star running back at Mississippi State University who threatened not to play ball, and 14-year-old Maisie Brown, a 9th grader at Jim Hill High School who spoke out on the issue at a Washington, D.C., rally.
Another loud voice was the Mississippi Economic Council (MEC), which argued that the flag perpetuated negative stereotypes about the state, impacting its bottom line. They witnessed businesses expand elsewhere and major events pull out of Mississippi because of our state's symbol. The Kellogg Foundation's Business Case for Racial Equity report underscored the MEC's point about missed growth opportunities and lost economic output.
Embedded in many of these groups and organizations championing a change were our W.K. Kellogg Foundation Community Leadership Network (CLN) fellows. They are informal and formal leaders who come from diverse backgrounds and represent all sectors, including business, government and nonprofit. Within their circles, CLN fellows shared the insights that are leading racial equity and racial healing efforts.
In November 2020, voters overwhelmingly approved a new state flag, making Mississippi the last state to remove the Confederate symbol from its flag. This change could not have happened without us – all of us – working together. 
The new flag includes a star representing our first people, the indigenous Native American tribes, and a New Magnolia, representing our hope and rebirth. It symbolizes all the best of Mississippi and its people and represents what's possible when diverse groups collaborate around a common cause.
More important, the symbols featured in the new state flag affirm to all children that they belong, and they matter to Mississippi and our state's vitality.