As we celebrate Father's Day, W.K. Kellogg Foundation (WKKF) recognizes all the ways men show up as caregivers. Men are integral to raising families and raising communities. In this second story of our two-part Father's Day series, we look at how celebrating dads means honoring their efforts and opening up new and wider pathways for men to be actively engaged in children's lives.
WKKF wants all children and families to thrive and we support family well-being both as a grantmaker and an employer. Family leave and flexibility for all caregivers ensures employees lives are viewed holistically, encourages balance and contributes to employee retention. We looked no further than fathers on WKKF's own communications team to understand the many ways paid leave improves both home life and the workplace.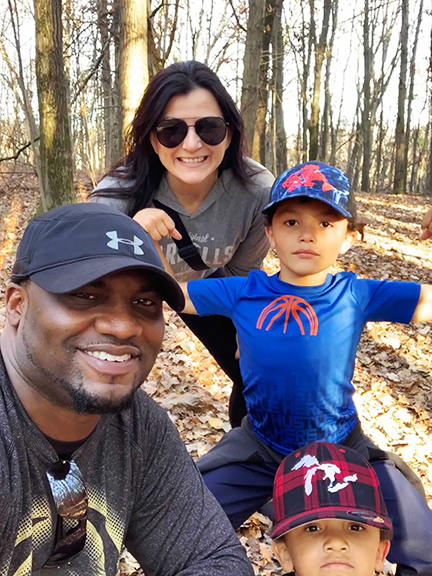 Builds Parent-Child Bonds
WKKF's digital communications officer, Scott Robinson II used the foundation's COVID-19 policy, allowing for additional sick leave to care for children out of school.
Throughout the pandemic, Robinson's sons age 7 and 4 worked alongside him and, at times, his wife from home. The boys engaged in remote learning experiences, hands-on crafting, painting and built complex worlds in Minecraft. They also gave sage advice to our communications team, with his eldest sometimes closing out staff meetings with encouragements like "Have fun and be safe!" His four-year-old still enjoys cuddling at naptime and WKKF's flexibility allowed for that father-son bonding time.
Robinson says those bonds solidified right after each son's birth, as a result of WKKF's parental leave policy: "At WKKF, we're working folks, it's foreign to be disconnected. But, knowing I could disconnect from work and it was supported – I didn't have to worry about anything."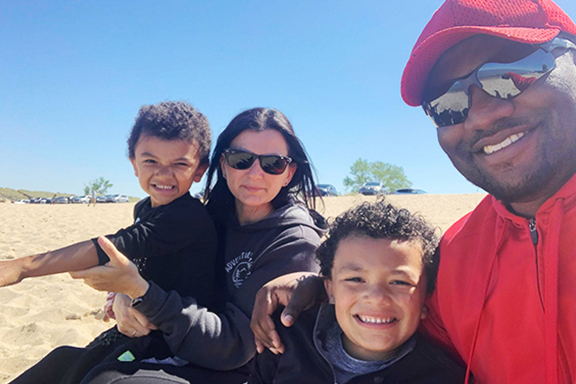 "It helped cement memories of my boys from birth," Robinson reflects, "I have vivid memories from those early days and none of them are work-related. They're about holding my baby by the window at 2 a.m., 4 a.m., 9 a.m., 10 a.m., trying to get him to stop crying. Knowing I didn't have to wake up for a staff meeting or meet a deadline also meant I could allow my wife, Kylie, the rest she needed."
Paid Leave for Dads secures partner/marital bonds
Javon Dobbs playing with his children at home.
Javon Dobbs, WKKF communications manager, agrees about the cementing of bonds. When his first son was born in 2019, he didn't quite know what he was in for. "I underestimated the amount of time and attention it takes to give your children the presence they deserve," Dobbs recounts. "That was something I learned during my first paternity leave."
"There's a lot of care for your new baby and your spouse as she recovers and gets adjusted to 'mommy hood.' Even your relationship – it gave us a foundation to adjust to being parents, figure out schedules and how we wanted to organize our life together."
When fathers take paternity leave there's a noticeable drop in divorce rates, according to a study conducted by sociologists at Ball State University and Ohio State University and summarized in an April 17, 2020 New York Times article.
Leave for Dads Improves Moms' Health Too
A month after giving birth to their first child, Dobbs' wife Tania had an emergency surgery to remove her gallbladder, one of many common health needs after women give birth. For Dobbs, this was another moment of epiphany.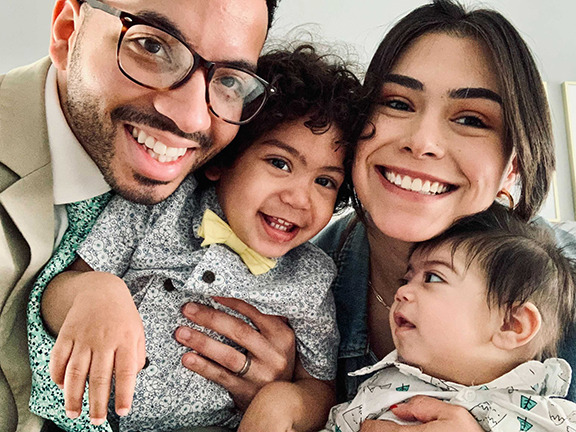 A study in Sweden, a country with one of the most generous paid leave policies, found that when fathers take leave after the birth of a child, there's a 26% decrease in prescriptions for anti-anxiety medication for moms, 14% fewer hospitalizations and visits to specialists and an 11% drop in antibiotics prescriptions. These statistics shed light on how fathers' time at home can also chip away at the maternal morbidity rate. In the United States, that rate has risen 50% over the past generation. When dads can take time off, it allows women to respond to post-birth infections and other medical needs more quickly. See New York Times' 2019 coverage of lessons learned from Sweden.
Dobbs says his relationship with WKKF as an employer was positively impacted from the time he took after the birth of each of his sons. "I feel a gratitude that causes me to show up at work in a certain way," he reflects, "because WKKF made an investment not only in me, but in my family."
Robinson agrees. "I had that reality check too. When it came to my life and my family, we were good and we were cared for."
Paid Leave, Racial and Social Equity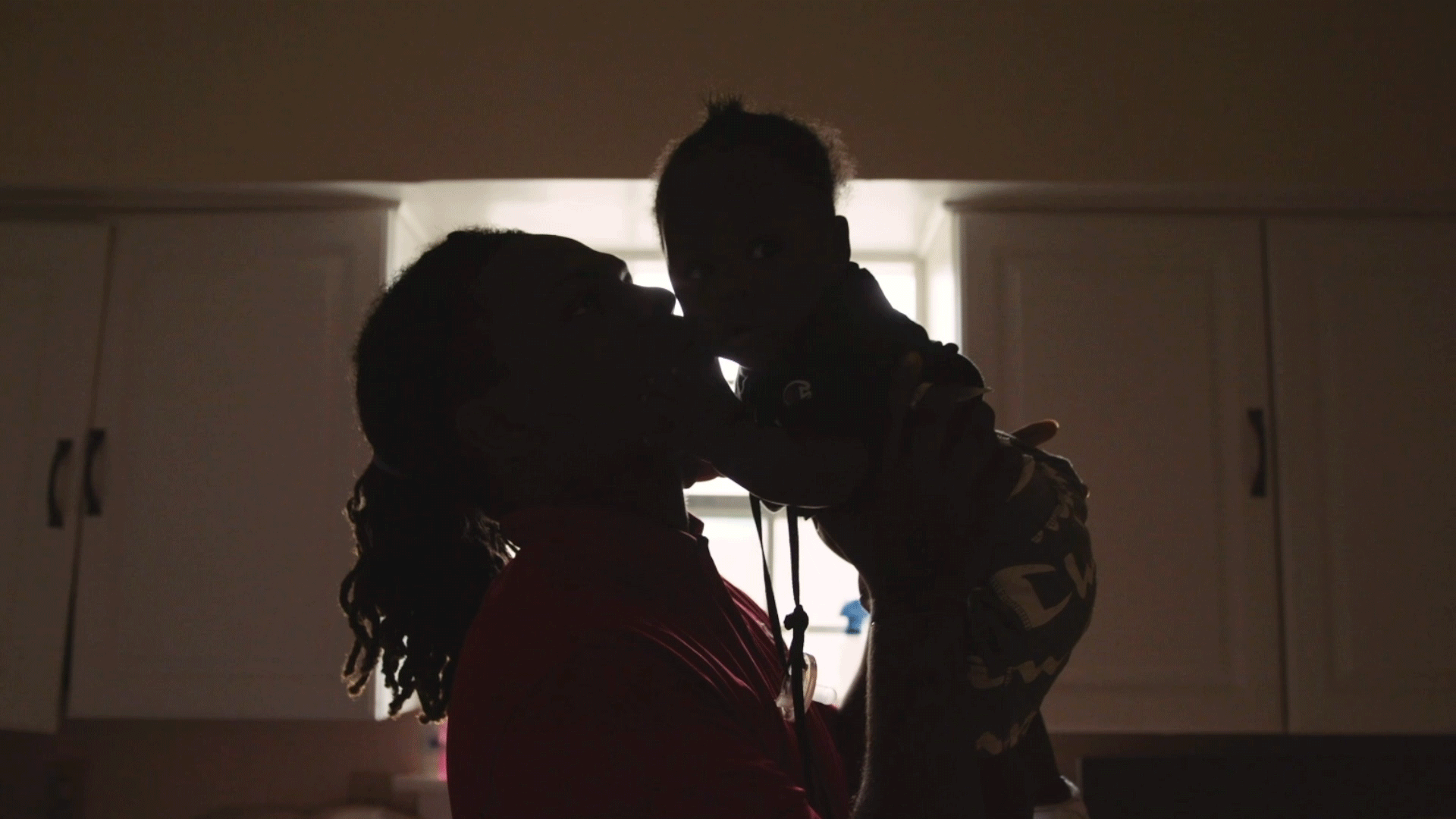 Check out part one of the Father's Day series
Unfortunately, the majority of the U.S. workforce won't have the experiences described by Robinson and Dobbs. Only 20% of the general workforce and 26% of government workers are covered by some form of leave policy, including 43% of Black employees and 25% of Latinx employees. Ninety-two percent of low-income workers lack access to any form of paid leave and one out of seven low-wage workers have lost a job in order to care for a family member. Many new moms and dads are forced to make critical decisions about the balance between their family's overall health and keeping the lights on, putting food on the table and having a roof over head.
1877
Switzerland begins offering eight weeks of unpaid leave for new moms
1883
Germany offers paid maternity leave
WWI
Fourteen countries have paid leave for new moms
1938
Most U.S. families have one full-time caregiver at home
WWII
More women enter the workforce and most developed countries begin providing paid maternity leave
1969
Gary Ackerman, a teacher in NYC applies for unpaid childcare leave; his request is not approved, which leads to a lawsuit
1973
EEOC ruling that employers' family leave policies should apply to both men and women, resulting from Ackerman's lawsuit
1978
Pregnancy Discrimination Act prohibits bias in hiring or employment based on pregnancy or childbirth
1986
Congress begins actively debating family leave
1993
Family and Medical Leave Act passes, granting unpaid, job-protected leave to certain, limited categories of workers.
2016
Women account for 46.8% of workforce in the U.S.