In honor of Asian American / Pacific Islander (AAPI) Heritage month, we reached out to the directors of three AAPI led organizations supported by WKKF. Through these conversations, we learned that solidarity and collaboration were the watchwords of a year with deeply complex challenges.
This spotlight features Tha Par, executive director of the Burma Center in our hometown of Battle Creek, Mich.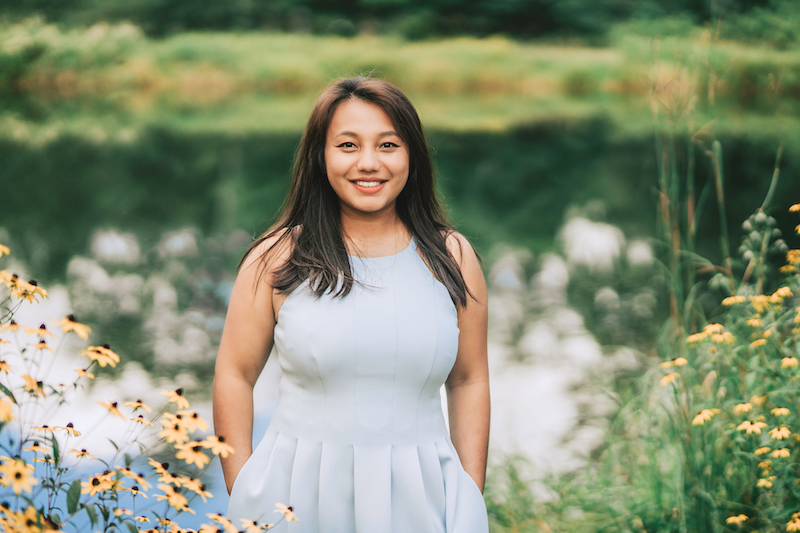 The COVID-19 pandemic immediately impacted the Burmese community of Battle Creek. Many Burmese community members here are essential workers, who didn't have the luxury of social distancing, so infection rates rose quickly. The Burma Center rapidly reached out to partners across the city who were also scrambling to respond.  
"With all the racial tension in our country, people wonder why we're only serving Burmese people. They ask: isn't that reverse discrimination?" says Par. "The pandemic highlighted that when there's an emergency, it's critical that our community is taken care of. If we neglected the high infection rate within the Burmese community, it would have impacted everyone else who lives in Battle Creek."  
Their first order of business – take care of the necessities of life. There was a mask shortage to address, so the Burma Center drew on local talent to collect donations, hand-sew and distribute as many masks as possible. At the same time, they worked to ensure everyone could access information around COVID testing, unemployment benefits and food availability in the many languages and dialects spoken within the Burmese community.   
They called on local physicians to help spread information about the virus. Dr. Mar and Dr. Oo gathered and presented information to the Burmese community, while Dr. Van Enk, director of infection prevention and epidemiology at local Bronson Healthcare spoke at a webinar for local students. Par points out: "For the students to be able to ask questions about the thing that is turning their lives upside down was really important."  
As anti-Asian attacks began to make headlines, the Burma Center also drew on the Battle Creek Police Department and local Sheriff's department to host webinars around what to do in the case of hate crime or assault. Participants were provided with information about their civil and human rights, and the proper channels for reporting crimes.  
Par says, "We wanted our community to feel supported, rather than taking things into their own hands. Luckily, we didn't end up dealing with hate crimes here. But, at least our community knows, they can always turn to the Burma Center if they need help or protection."  
In the Fall of 2020, they launched a virtual tutoring program to ensure children didn't fall behind in learning due to language or technical barriers. The Battle Creek Public Schools (BCPS) officially contracted The Burma Center to continue this service over the winter and the Binda Foundation provided a grant. They hired college students who were looking for work to meet with kids three times a week. In addition to tutoring, the college students were trained to perform health and wellness checks, to ask questions about home and family life to ensure everyone was okay. With support from BCPS and the Binda Foundation, they were able to serve 70 students.  
Students even held a virtual piano recital, with keyboards and lessons provided by The Gilmore, another local WKKF grantee.  
 For Par, there's been one underlying message in this past year of collaboration:"The importance and interconnectedness of all of us, the pandemic has definitely taught us that."