In honor of Asian American Pacific Islander (AAPI) Heritage month, we reached out to the directors of three AAPI-led organizations supported by WKKF. Through these conversations, we learned that solidarity and collaboration were the watchwords of a year with deeply complex challenges. This spotlight features Okolo Rashid, co-founder of the International Museum of Muslim Cultures (IMMC) in Jackson, Mississippi, the first, and likely only, cultural organization that is deliberately Black- and Arab-Muslim led.
Islamophobia is a virulent strand of racism and bigotry plaguing our country and impacting both AAPI and Black communities. IMMC is tackling it head on through curated exhibits that educate the public about Islamic history and culture, and the contributions of diverse Muslim communities to America and the world.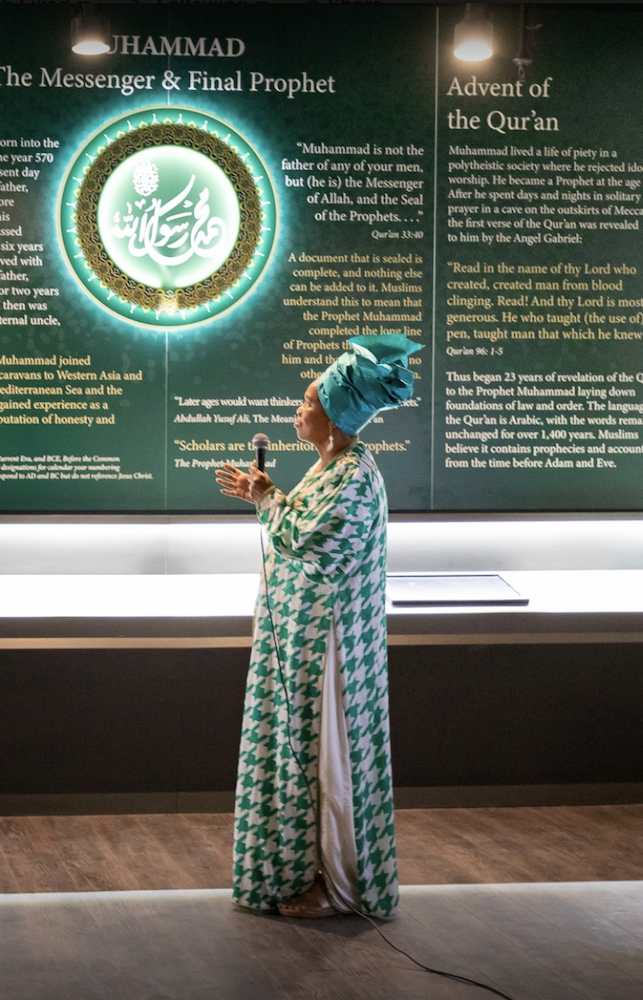 Rashid says it began as a dream she and her husband shared.
"If you go to any mosque on Friday, you'll find Muslims from all over the world. My husband and I came into Islam through the Nation of Islam as African Nationalists and activists. Even though our mosque served primarily African Americans, many diverse Muslims were coming on Fridays. But, we would all leave and go to our own respective communities. So, my husband and I saw the need to capture those human and other resources and to help build a diverse community.
"We wanted to reflect the Muslim world right here in Mississippi. So, we restructured our all-African American board and invited Arab Muslims, Asian Indo-Pak Muslims and Sudanese to serve on our board. It was an alignment, a real partnership. That's how the museum was born."
Emad Al-Turk, who is of Palestinian descent, co-founded the museum with the Rashids. Okolo Rashid says, "We needed each other. I had big ideas, but, Emad, as an engineer, had the expertise to take a big idea and make it work. He knows how to put together multi-million-dollar projects. Our partnership was a merging of grassroots organizing and global expertise."
COVID-19 hasn't changed the basic premise of the IMCC over this past year. They've always been focused on restoring a sense of human dignity, by sharing Muslim culture and history. In fact, Rashid, along with her husband and Al-Turk even traveled to Timbuktu, Mali to bring back ancient African manuscripts that demonstrate the great scholarship, universities, wealth and empire-building of the African-Muslim world. 
However, Rashid says, one moment during the past year led her to deep reflection and amplified the need for the museum's mission.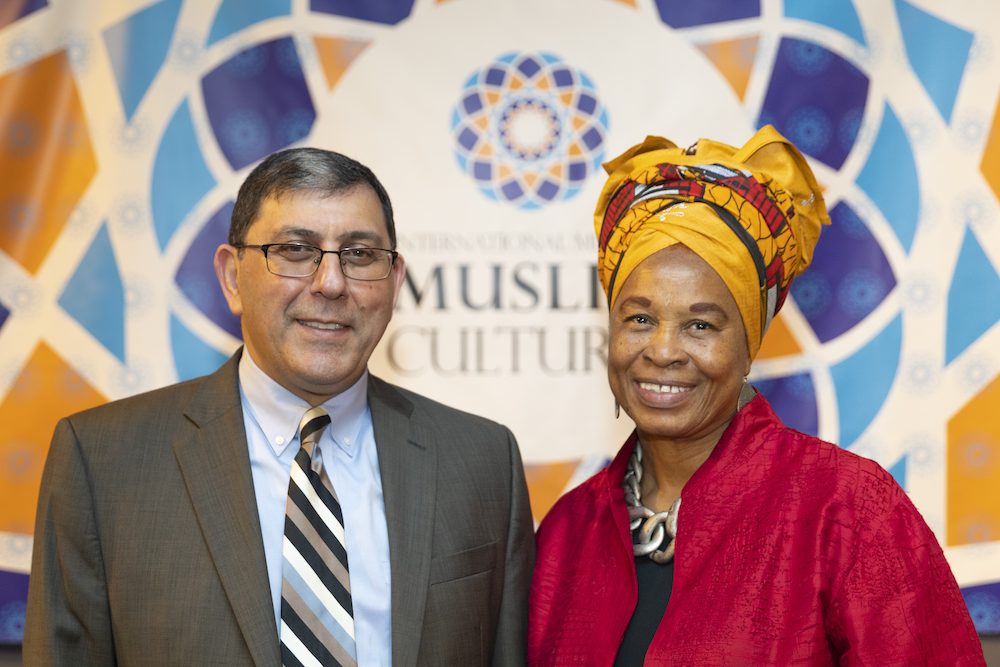 "I call it the George Floyd phenomenon. It was a reckoning. A game-changing moment in how we look at racial relationships, cultural exchange and the history of white supremacy in America and across the globe. What happened to George Floyd shocked our sensibilities on a global level. It awakened the conscience of our human souls.
"And the pandemic had us at home to witness the shock."
Rashid says the shock reverberated around the globe and signaled a clearer need for solidarity.
"Why is it that this brought people across race, class, gender, ethnicity and religion together in the global space? It is now not just a struggle for civil rights, but human rights. It's a freedom struggle. Connecting Black Lives Matter, the fight for immigrant rights, Indigenous people's rights, working against Islamophobia and anti-Asian hate is just one freedom struggle in America and across the globe."
This racial reckoning, borne out of tragedy, energized the efforts of the Rashids, Al-Turk and the museum's board. They are continuing their work of restoring human dignity and cross-racial, interfaith understanding by preparing a virtual version of their current exhibit. "Muslims with Christians and Jews: An Exhibition of Covenants and Coexistence" explores subject matter they see as crucial to the wellbeing of the United States and global community, covering the historical and current relationship between Muslims, Christians and Jews, and between Islam and America.
As Rashid summarizes: "The work we do here will impact this world community that needs to see itself, as Dr. King said, 'as just one brotherhood.'"