If you'd told Tyler Gilland when he was a teenager that someday he'd be principal of a high school freshman academy, he would have called you crazy.
By his junior year, in fact, he was close to failing enough classes that his guidance counselor, Mr. Blackwell, told him he might not graduate. That was the wake-up call Gilland needed. With Mr. Blackwell's encouragement and the support of his teachers, Gilland turned things around and completed his junior courses failure-free. In his senior year, he even earned a 4.0.
Gilland remembers feeling confused by the dramatic difference.
"I didn't understand the context of why teachers would invest in me," Gilland says. "And I wondered where those teachers were my freshman year?"
In response, Mr. Blackwell gave him a challenge: Become the freshman teacher you wish you'd had.
At that time, it seemed impossible since nobody in Gilland's family had ever gone to college. But the supports and guidance he experienced in high school left a mark. When Gilland joined Battle Creek Public Schools (BCPS) in Michigan in 2015 as a freshmen history teacher, he was determined to help all his students see what they could be.
At BCPS he's found the support and encouragement to keep growing.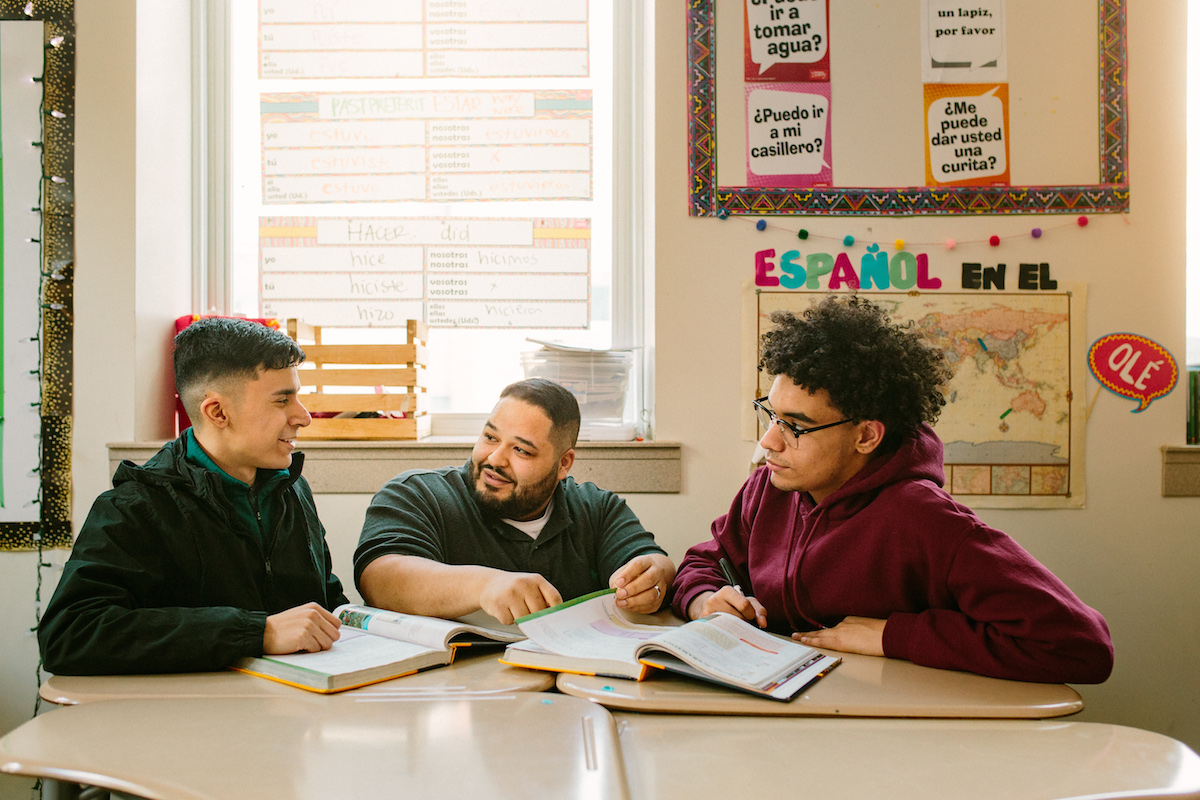 A tuition reimbursement program for staff, supported by a W.K. Kellogg Foundation (WKKF) grant, made it possible for Gilland to teach full-time and earn his master's degree in one year.
And this past year, when BCPS needed a principal to run its new freshman academy, part of the district's larger transformation plan, Gilland was poised for the challenge.
"A lot of districts look for a superhero outside the district, but in reality there is a big learning curve for them – learning the people, the district and the system," Gilland says. "It makes a lot of sense for people who already have that institutional knowledge to be able to go to college and get the degree and certification they need to rise. It's transformational. I wouldn't have a master's degree or be freshman academy principal without that program."
The development of Gilland, and others like him, is key to the steady development and growth of BCPS and its students.
"Mr. Gilland's path of success in Battle Creek Public Schools has been inspirational not only for other staff members, but for his students as well," says BCPS Superintendent Kim Carter. "He has a history of being a terrific role model and leader in the classroom, and has been a shining example of what can be accomplished when you believe in your own potential. Tyler's story is an exemplar of just how much can be accomplished through the opportunities available here in Battle Creek Public Schools." 
Local collaborations strengthen systems
In 2017, WKKF made a historic investment to transform BCPS after a study underscored that the educational disparity in the community was undergirded by racial inequity. Since then, partnerships with the community are strengthening support for teachers and creating more pathways to success. In fact, students, staff and the community helped co-create new career academies for its high school students.
The partnership, launched in 2019, is with Grand Valley State University's (GVSU) College of Education. GVSU is collaborating to offer professional development for BCPS teachers through teacher mentoring, leadership training and other programs to support curriculum development and instructional practices. The university also works with classroom assistants to become certified teachers, helping to solve locally what is plaguing the U.S. educational system: a shortage of qualified teachers.
A GVSU outreach center in downtown Battle Creek opened its doors to help prepare middle and high school students for careers in the high-demand fields of education and health care – pathways that could lead to a brighter economic and educational future for more Battle Creek families.
"The collaboration with GVSU allows us to enhance and expand several initiatives for our students and staff that are key components of our district's transformation," Carter says.  
Success stories like Gilland's – as a high school student and a rising high school leader – are exactly what BCPS and GVSU plan to replicate with the new partnership.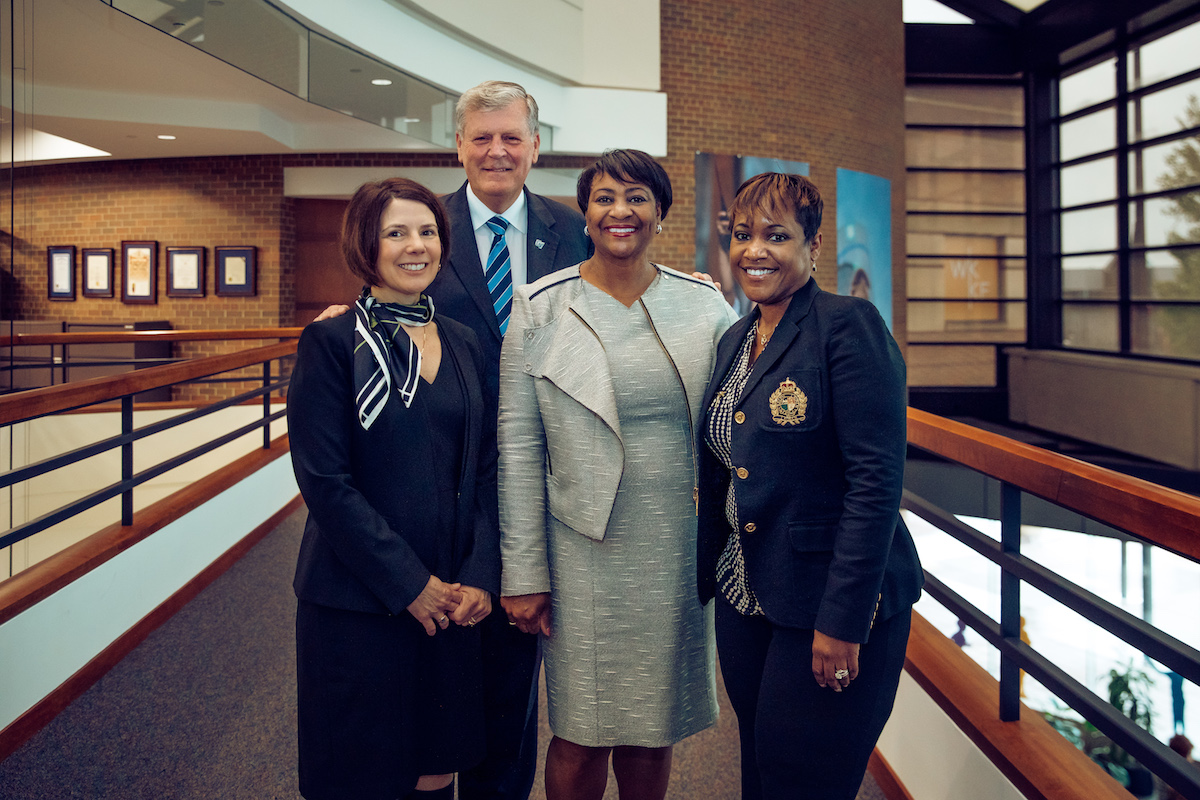 WKKF's investments in BCPS and GVSU are part of BCVision, a larger community engagement begun in 2015 focused on transforming Battle Creek into a place where people want to live, work and play. Gilland appreciates the interconnection between the community and public education.  
"I'm amazed at how they (community members) involve themselves in so many of our programs, serving as examples to our kids," Gilland says. "You know what they say – if kids can see it they can be it."