La June Montgomery Tabron, WKKF's president and CEO, recently shared her thoughts on the business case for solving income inequality at the Frontiers of Social Innovation conference, hosted by the Stanford Social Innovation Review.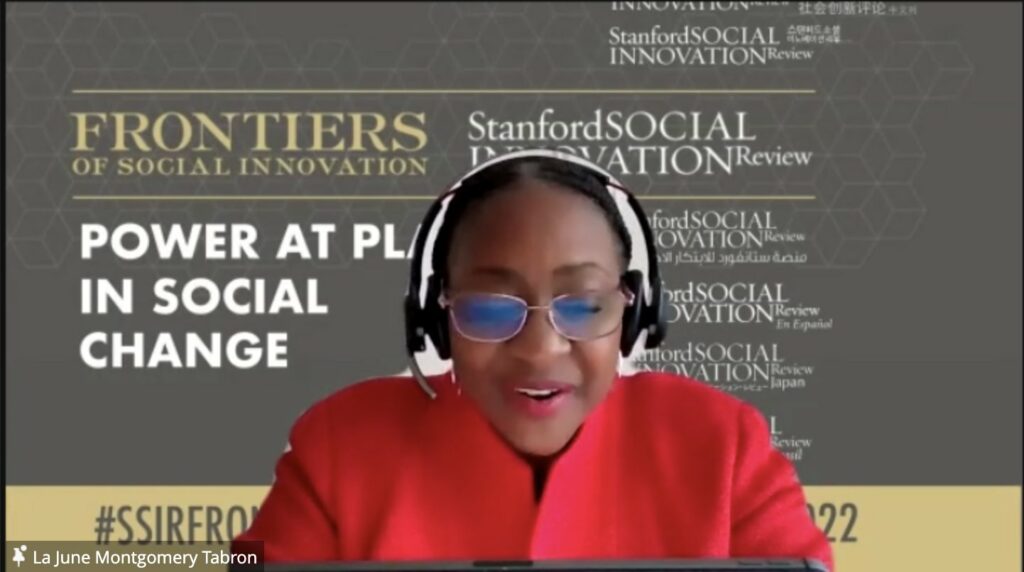 "Across 99% of census tracts in the United States, young Black men end up having lower incomes than their white counterparts even though they grew up with comparable family incomes and resources," said Montgomery Tabron. "This system is producing inequitable access to the marketplace with the only difference being race."
Citing the Kellogg Foundation's own economic modeling, Montgomery Tabron noted that "Closing the inequality gap – by improving health, education and opportunity – would generate an additional $1 trillion in earnings today."
With a focus on social innovation and solutions, Montgomery Tabron emphasized that "When we press on some of these levers — access to capital, equitable distribution of resources, supporting small businesses — and actually open up these opportunities, we get the results we are looking for." 
You can read more of La June Montgomery Tabron's thoughts on expanding opportunity in capital markets through racial equity in the Stanford Social Innovation Review, listen to her on the "Crisis and Conversations" podcast discussing the economic opportunity in America and follow the Frontiers of Social Innovation conference at the hashtag #SSIRFrontiers.