Water from the century old acequia trickles into parched earth tracing a path to the first planting of native blue corn on Lorenzo Candelaria's 300 year-old, 3-acre family farm.
Candelaria Organics, located in the south valley of Albuquerque, New Mexico, was once part of the Atrisco Land Grant. It is buffered from the hustle and bustle of the biggest city in the state. Today, the land, water and seed of the first planting unite Candelaria, or "Don Lorenzo" as he is known in the community, with the reverence for cultivation deep in his culture.
"It's a powerful connection to a living and breathing way of life," Candelaria says. "It's a connection to our ancestors, it's a connection to Mother Earth – to community and culture. It's a connection to our friends, family and neighbors the Native Americans who invented farming — mira (look), we are planting consciousness."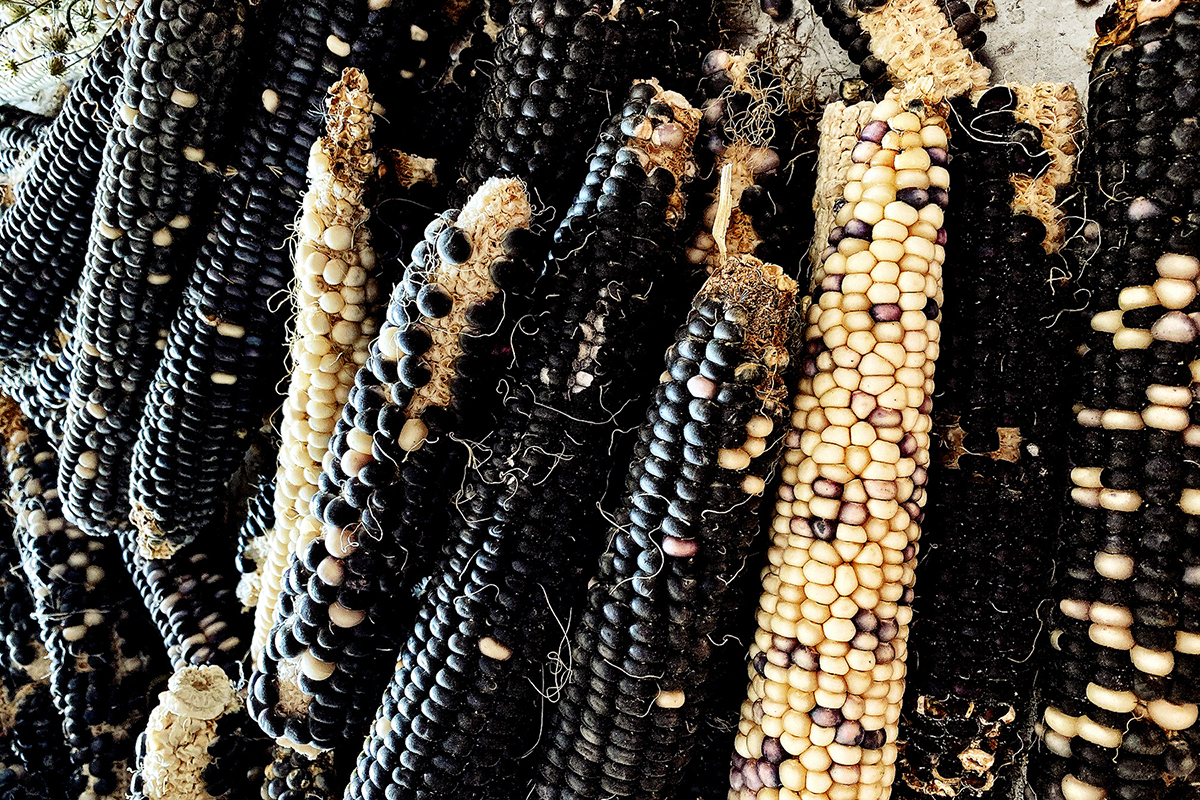 Farming in New Mexico began 2,500 years ago with Indigenous people who grew corn, squash and beans. Since that time, and in spite of eras of destruction and invasion in the region, farming practices endured. By the late 1970s, as the result of land confiscation and displacement, family farms had been reduced by more than half and all but eradicated as a way of life across the state. But even stripped of their land, water and cultural touchstones, farming families have proven to be resilient stewards of the land.
The first planting and irrigation signify a sacred and important moment for Candelaria, and the hundreds of family farmers like his closest friend, Joaquín Lujan, who continue the almost extinct tradition of "cultural farming," a term passed on for generations.
"The first planting and irrigation honors our ancestors, Mother Earth, our culture and a blessing and hope that we will have a good harvest that nourishes and heals us all in so many ways," says Lujan, who learned to farm at the young age of 3. Farming is the life he knows. His livelihood and identity as a Nuevo Mexicano, a Chicano activist, teacher and farmer began in the South Valley of Albuquerque in Los Duranes, where he was born and raised. Today, Lujan's family farm, Rancho Entre Dos Acequias located in Polvadera on the west bank of the Rio Grande, is the setting for his stories of survival and civil rights activism dating back to the late 1960s.
Although their communities and livelihoods are 66 miles apart, Candelaria and Lujan work together to revitalize traditional farming and address child hunger and health in their communities.
Both leaders are partnering with the SouthWest Organizing Project (SWOP), an organization committed to food justice. Through Project Feed the Hood –its youth mentorship and internship programs in school and community gardens – young people are introduced to cultural farming through experiential learning like none other. In the past eight years, tens of thousands of children and adults have participated in their food justice activities.
With the support from the W.K. Kellogg Foundation and other organizations, SWOP is providing students from preschool through college with service learning workshops, youth justice farming mentorship and internship programs, environmental farming technique classes and open walking farm tours at many community gardens and farms throughout the area.
Last year, Candelaria and Lujan welcomed more than 500 students from various schools throughout Bernalillo County. There, students learn the history of land and water in New Mexico, the importance of culture as it relates to farming, environmental stewardship and how to properly plant, irrigate and maintain healthy crops.
In songs and stories, they hear how to harmlessly fight off pesky beetles and worms trying to overtake rows of corn with a simple consejo (advice) or dicho (saying) about the power of specific species of flowers and plants – techniques that today would be called "green" or environmental farming.  
From the distance, children can hear Lujan chanting his favorite dicho: "El que pone, saca (Those who contribute, benefit)." Children leave the farms with dirt-stained hands, bellies filled with fresh food, heads swirling with stories, and tightly gripping their gifts from Mother Earth: the asparagus, corn, chile, melons or blackberries they helped to nurture in their time on the farm.
Building food equity through edible landscapes
Across Albuquerque, farming is taking on new forms as community and school gardens sprout up. In the international district –home to the largest concentration of people of color in the city where more than 25 languages are spoken – gardens are addressing food equity issues in a community where two grocery stores serve 30,000 residents.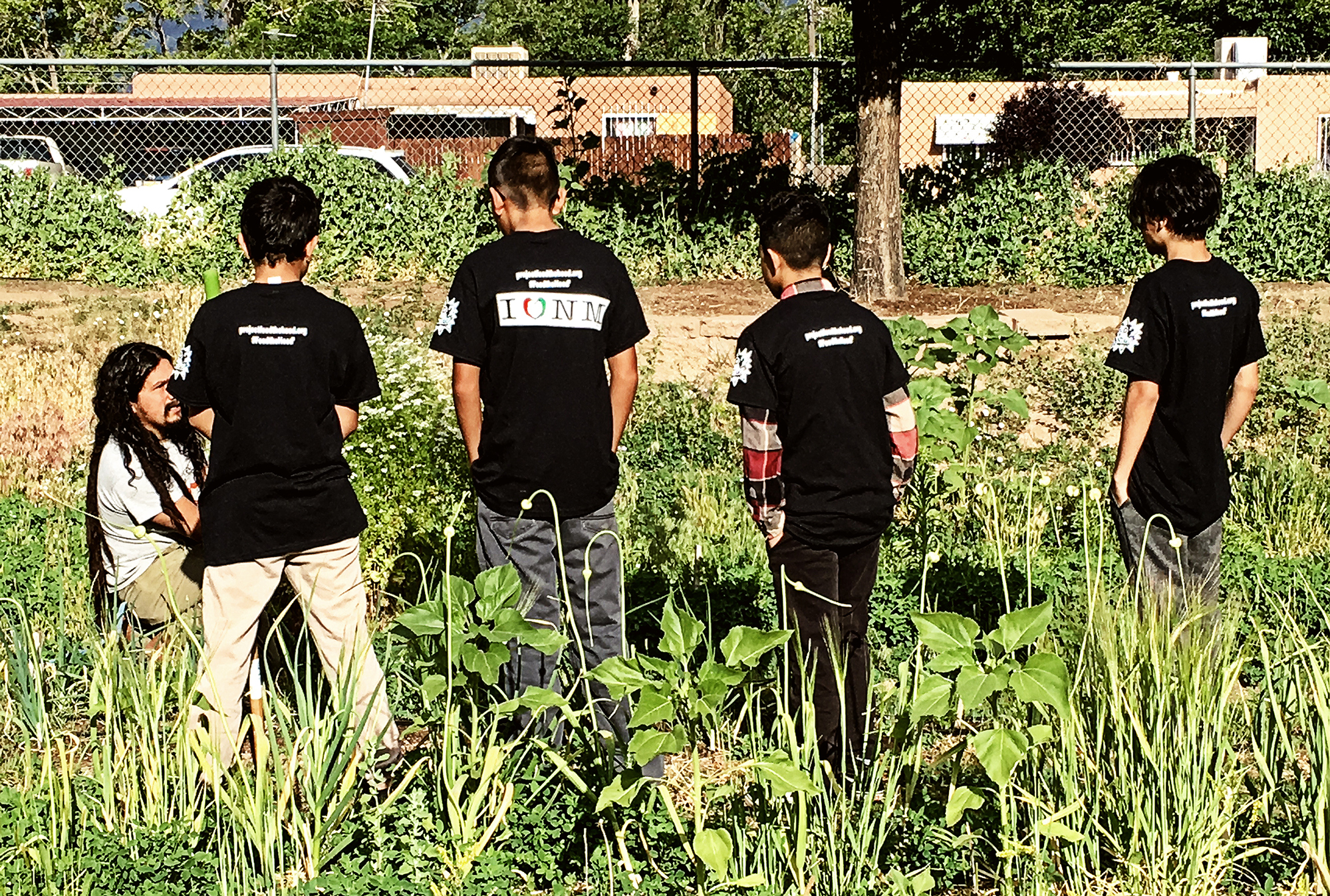 In collaboration with the SouthWest Organizing Project (SWOP), Travis McKenzie, a special-education social studies, and garden elective teacher at Van Buren Middle School, is co-founder of Project Feed the Hood and helping to build gardens to highlight the importance of food justice. Project Feed the Hood, a food literacy and community gardening initiative of SWOP, aims to improve community health through education and the revival of traditional growing methods.
McKenzie credits this idea to a small circle of close-knit community leaders and farmers, especially his mentor, Lujan. "Joaquín taught me the importance of hard work, culture and community," he says. "We started to come together and discuss the many potentials to grow organic food in the most populated city in our state, and wherever we looked, we saw potential for gardens – edible landscapes."
Where there was once vacant land, McKenzie started asking how to use the land to bring communities together and provide a food source.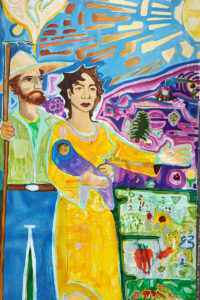 "The sad truth about food justice is that if you don't have money, you don't get food," he says. "From the beginning of time, people of color were stewards of the earth and innovators of agriculture because it was their livelihood. And yet today, they are experiencing the highest level of food injustices that are leading to debilitating health outcomes."
Through Project Feed the Hood, land once used for dumping trash has been transformed into a community garden and outdoor classroom, where people of all ages come to learn, grow and heal.
McKenzie is now part of the city and county planning meetings, where he's seeding his vision that every neighborhood have a community garden, and every school have edible landscapes and a living farm.
"If we are going to plant shade trees, why not plant an apple tree," he asks, "or why not plant vines of blackberries and currants? These existing community and school gardens are examples of what a little water, soil and people can do for an entire community."
Future leaders tackle food structure inequities
This past year, McKenzie taught nearly 300 students the techniques to maintain community and school gardens, and edible landscapes at their homes. He is also mentoring a dozen high school and college students in traditional farming techniques and horticulture with an emphasis on culture.
"This is a career ladder for many students," he says. "These opportunities are proving to be an invaluable vehicle for career readiness. It's helping set them on a path for college starting in middle school and even earlier, and empowering young girls to be active in the farming community as well as take on careers in the science field, which is predominantly occupied by males. It's removing those barriers to success and dismantling patriarchy. I have frequent visits from former students who are now biologists, environmental engineers, attorneys, chefs and family farmers."
Mateo Carrasco, a University of New Mexico biology graduate, from El Paso, Texas, was inspired by McKenzie and credits his own passion for farming to Candelaria and Lujan. Carrasco is transferring knowledge passed on through generations to his interns. "It's an obligation and responsibility I have. It's a way of honoring the elders, land and water. To teach is to give, especially teaching all about farming."
When students begin one of Carrasco's internships, they have no idea that they will leave with century-old master farming knowledge and transformative farming techniques steeped in environmental and racial justice. "We can't teach a child to eat a carrot, if they can't afford to buy it," says Carrasco.
Carrasco and other regulars at the Project Feed the Hood garden are emerging as a network of community leaders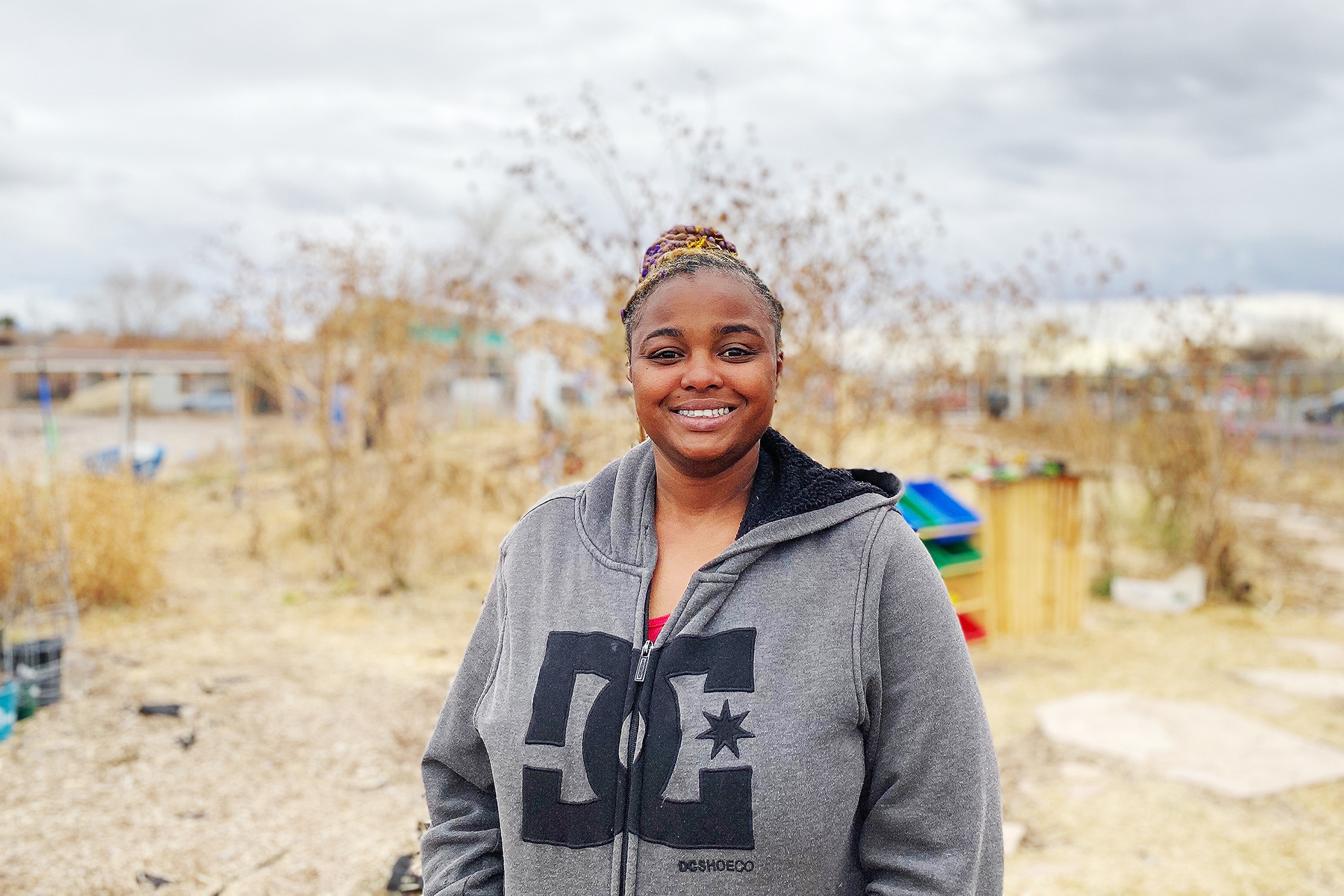 "Everyone is welcome here," says Felicia Mason, a lifelong Albuquerque resident and former 82nd airborne paratrooper turned full-time gardener and community leader. "I feel lucky to be here working with the land and helping people," she says. "People from the community of all ages, of all cultures, immigrants, refugees, the homeless – all come together and take care of this garden – their garden."
Felicia loves when children are working in the garden because she gets to see their faces as they discover new treasures in the garden, like an unharvested garlic from the previous year or making funny faces after they smell that pungent compost.
In the hands of these farmers, teachers and children, farming culture is coming alive one planting at a time.