Children are sad, not bad.
New Orleans is rewriting the narrative for its children and their future.
Denese Shervington, founder and CEO of the Institute of Women & Ethnic Studies (IWES), led a study of the impact of trauma on the city's children post Hurricane Katrina, which in August 2005 devastated most of the cultural mecca, forever changing the city and its people.
The research, which shows high levels of trauma even 14 years later, has shifted the city's focus on how to better support young people so the city and its children can thrive. In 2017, IWES coined the slogan "children are sad, not bad," spurring a community-wide campaign on buses and billboards. The IWES research and response to the campaign was the genesis for New Orleans declaring itself a trauma-informed city. The city-wide task force charged with developing a comprehensive plan to reduce the occurrence and impact of trauma on children dedicated a full year to the challenge. Shervington co-chaired the group and their report was published in October 2019.
"We wanted to be intentional about engaging community and experts across all different spectrums to understand what trauma-informed care means and what impact trauma has on children and on their ability to grow and thrive," says Ellen Lee, director of the office of community and economic development for the City of New Orleans.
"I think it is really difficult to talk about someone thriving when what they see in their surroundings is traumatizing them," Lee adds. "It doesn't have to be violent crime. … It can be blighted conditions in their neighborhoods. It can be that they don't have stable housing, they may be homeless, that they've got to move, they can't find stability in place. There aren't amenities in their community where kids can play or have access to other services."
IWES, a Kellogg Foundation grantee, screened about 5,000 youth and found trauma levels two to three times higher than the national average; Shervington likened it to levels found in soldiers returning from war zones. More importantly, Shervington and her colleague Lisa Richardson noted, Katrina was just the tipping point, exposing historic inequities in the education, economic and juvenile justice systems.
"So the young people worry about not being loved or appreciated, they worry about housing security, not having enough food to eat," says Richardson, chief impact officer at IWES. "That tells us that the conditions in our community at large are exacerbated not just through disaster … but the individual realities of a family."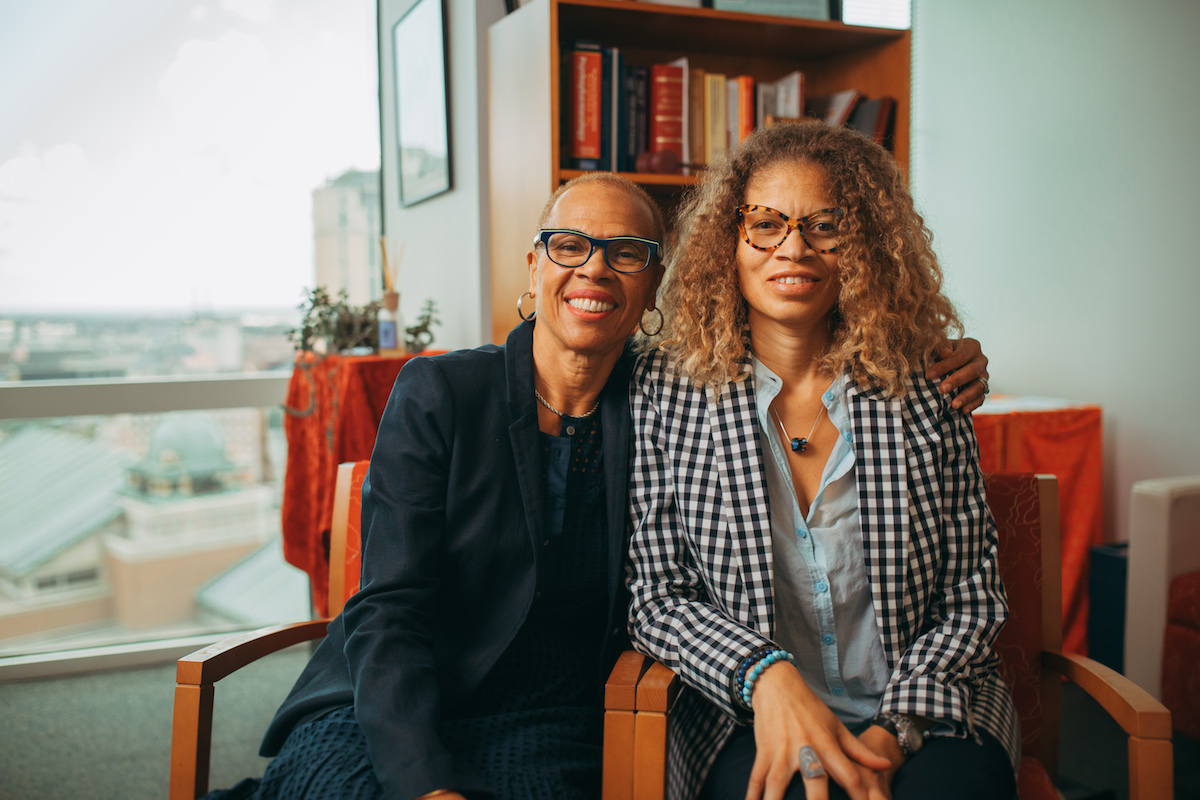 Reshaping practices to prevent and treat child trauma
Shervington, who is also a clinical professor at Tulane University, is attuned to the implications for practice in community settings. "We have to be able to recognize and acknowledge that some of our children, and especially children of color living in poverty, are struggling because they've had disparate exposures to trauma and they're not getting the kinds of trauma-based services they need," she says. "Instead, many of our children, and in particular if they are boys, are being pipelined into the juvenile justice system. It's a huge racial equity issue."
IWES research found that nearly half of the children in New Orleans have had someone close to them murdered and about 20% of them witnessed a murder.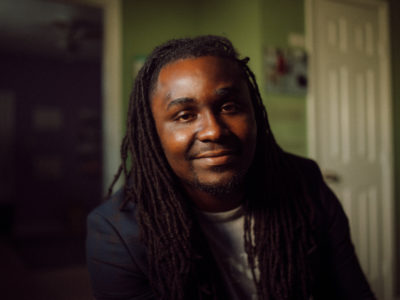 "I used to get suspended on purpose, because I knew going to detention meant I didn't have to go home," says Troy Glover, director for the Center of Employment Opportunities in New Orleans and a WKKF Class Two Community Leadership Network Fellow. Glover was 1 when his dad was shot on the front porch. "There's a whole bunch of trauma associated with folks who grew up in New Orleans. … Everything needs to be centered on a trauma-informed approach."
Shervington's hope is that IWES' research reshapes how children across the country are supported. In July 2019, she testified before the House Committee on Oversight and Reform about identifying, preventing and treating childhood trauma.
Shervington's focus is "changing the norm around trauma," she says. "It needs to stop. We don't need to pass it on to any more generations. Let's try and see how we can pass on more love and joy, and less pain and sorrow."
Addressing trauma in the schools
"Even if there's adversity happening in the community, or in the household, if school is safe," she says, "a child has an opportunity to build resilience."
Trauma-informed practices are starting to permeate the education landscape, in New Orleans and elsewhere. The Kellogg Foundation supported IWES' Wellness Evaluation-Community Action Network! (WE- CAN!), in partnering with NOLA Public Schools to integrate trauma-informed care into their practices – such as assessing disciplinary and other policies and professional development for teachers.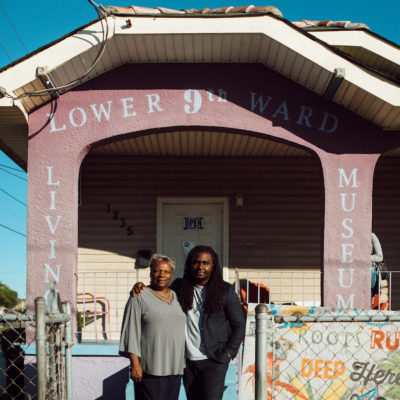 "(Shervington's) research and leadership has helped our local educators and all of us at NOLA Public Schools understand the importance of supporting the implementation of trauma-informed practices in our schools," says Superintendent Henderson Lewis, Jr.
He points out that a recent study conducted by the district and Greater New Orleans Foundation, and supported by the Kellogg Foundation, echoes the call for more direct services to students in New Orleans.
"We believe that trauma-informed practices in schools have the potential to positively impact and improve the lives and school experiences of all students," Lewis says.
Kim Carter, superintendent at Battle Creek Public Schools in Battle Creek, Michigan, agrees. Trauma-informed care is a cornerstone of the district's transformation plan, she says, and this year the district provided staff with a Guidebook for Creating Trauma-informed Schools.
"We know that if we create a safe, caring school environment we have the opportunity to disrupt these patterns of trauma, allowing every student to thrive," Carter says. "The publication helps us anchor all of our staff with a mutual understanding of the importance of this work. It also provides clarity on the role each staff member plays, the structures and processes that are in place for support and how all of these pieces fit together to ensure our students' success."