This post is also available in: Español (Spanish) Kreyòl (Haitian Creole)
If no two communities are the same, their challenges and solutions will be just as distinct.
Take Biloxi, Mississippi, where W.K. Kellogg Foundation grantee Moore Community House's Women In Construction training program is helping women tap into a growing, but typically male-dominated, industry. 
"Our organization as a whole is aimed at trying to improve the economic security of low-income women who are mostly single moms, who have an incredible work ethic – but they're stuck in low-wage jobs," says Carol Burnett, Moore Community House executive director. "…Offering a pathway through training provides a way for women to make a wage that's going to support their family."
The program launched after Hurricane Katrina hit the Gulf in 2005, when there were plenty of good-paying construction jobs available – but they were not accessible to women. Since then the program has graduated more than 700 women into those jobs, most often with benefits and opportunities for career advancement.
"It took a long time to break open some of those opportunities for women," Burnett says. "And in fact, it took some of our women getting on job sites and proving that hiring a woman is not going to implode your business or something like that. They were good workers and they paved the way for a lot more women to come behind them. The impact for the graduates of our Women in Construction program means that they're able to meet the needs of their children, which is their driving force."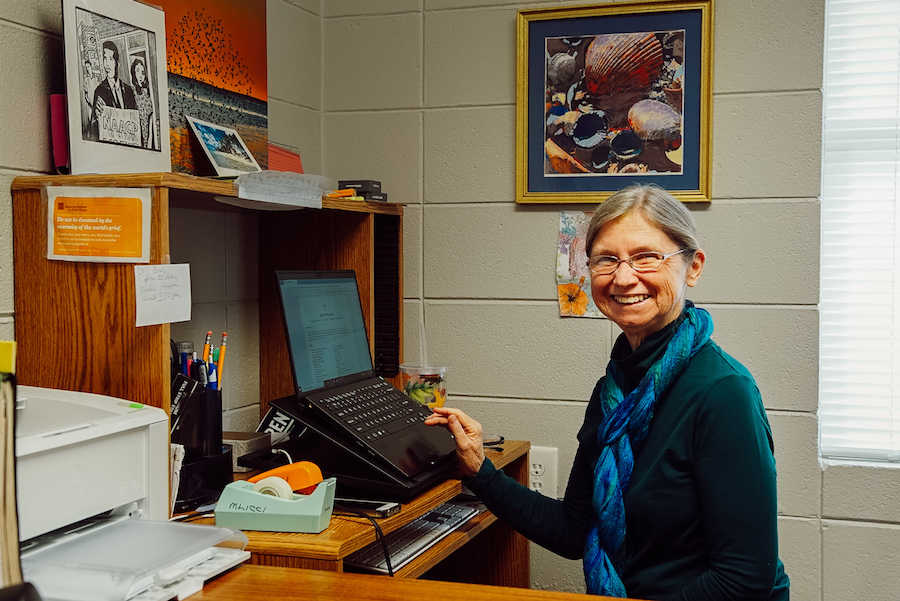 Just across the street from Moore Community House's training building is an early learning center with Early Head Start and after-care programming. Burnett said the partnership is key to ensuring women have services, like child care, that make it possible for them to work.
"It supports the children amazingly, but in addition to that it makes it possible for their parents to go to work, because infant toddler care is the most expensive," Burnett says. "The families we serve, they are working and yet they still fall below the federal poverty level."
Across the Gulf Coast in New Orleans, the Kellogg Foundation is part of a public-private partnership called the New Orleans Business Alliance (NOLABA), which is focused on making the city a global leader through an inclusive economy. The partnership, which is the accredited economic development organization for New Orleans, focuses on four areas: business attraction and retention, small business growth, talent and workforce development and strategic neighborhood development.
The partnership is grounded in data that shows not all New Orleanians have access to the resources and opportunities that will help them – and the city and state – thrive.
Lamar Gardere, executive director of The Data Center in New Orleans, a WKKF grantee, points to alarming data that pre-dates COVID: Since 1997 the number of small businesses established by Black entrepreneurs has doubled. Yet despite the growth, the market share remains thin. Data show total receipts for those businesses over that same time period remained at only 2%.
Gardere says, "That points to a different set of problems that might be impacting your ability to operate your business, to grow it as you need and have access to the deals that are being done in the city."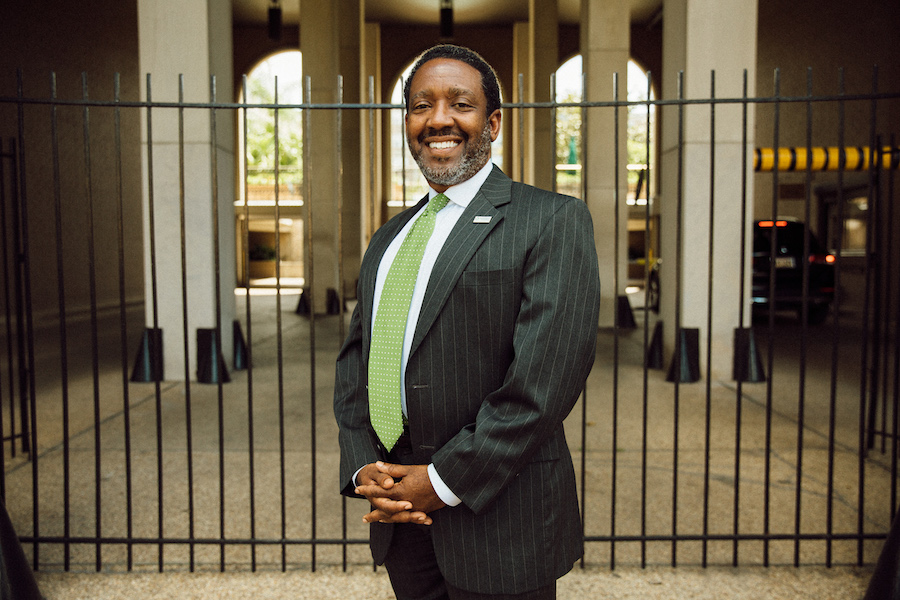 Flozell Daniels, executive director of Foundation for Louisiana, a critical strategic partner of the NOLABA, says because of investments from funders like WKKF, the NOLABA has been able to invest in proven strategies, while also testing promising and innovative ideas. 
"What does the future of New Orleans look like if it could be its fully equitable self?" Daniels asked.
"[They would have] the ability to have economic dignity. For people who own businesses, they can compete, they have fair access to capital and relationships and partnerships. For people who work every day, they have fair wages, they have benefits, they have professional relationships that edify them and don't deny them justice."