On Saturday, April 30, 2022, voters in New Orleans resoundingly approved a property tax increase that is expected to add $21 million annually for early childhood education in the city.
The revenue generated by the tax will fund an additional 1,000 early childhood education seats for New Orleans children.
The following articles highlight a few of our New Orleans partners who work tirelessly to increase access, quality, and teacher compensation in early learning.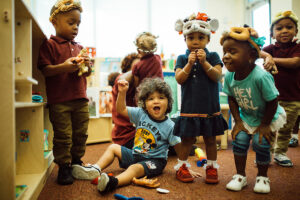 A new report from the Public Affairs Research Council of Louisiana argues that a quality early childhood education is the most important building block for the future of Louisiana's economy. "Start Strong!" is an essential reading for lawmakers, business leaders and anyone interested in understanding the impact of early childhood education.
Read More »