Community healing though traditional foods and medicine
Valerie Segrest has, only recently, embraced the title "herbalist" – but it's a name she's more than earned. Segrest is reviving traditional foods and medicinal herbs in her tribal community. She's introduced elders and kids to the restorative properties of huckleberries, and shown how nettles – famed more for painful, stinging rashes – can actually heal.
"My favorite thing to do is take [youth] up to the woods and say, 'Welcome to your traditional territory. This is your ancestral Walmart. Everything you need to survive is right here on the land, and we're going to pick medicine today,'" she said.
Segrest leads the Muckleshoot Tribe's Community Food Project in Auburn, Washington, where she teaches classes and workshops on traditional foods. Each lesson is an opportunity for the tribal community to reconnect to their cultural roots and preserve heritage. Segrest said the classes often provide people with a "sense of self and belonging."
"And that's just the most powerful message – I can see that light come on in people. It's that DNA. It's that ancestral taste."
Previously known as the Muckleshoot Food Sovereignty Project, the program was a collaboration with the Northwest Indian College in Bellingham, Washington. After the project was cut from the college, the Muckleshoot Tribe made it possible for those efforts to be integrated into a full on cultural and health education program. Now, in addition to teaching about indigenous diets, she's working with the council to implement food policies within their tribal government.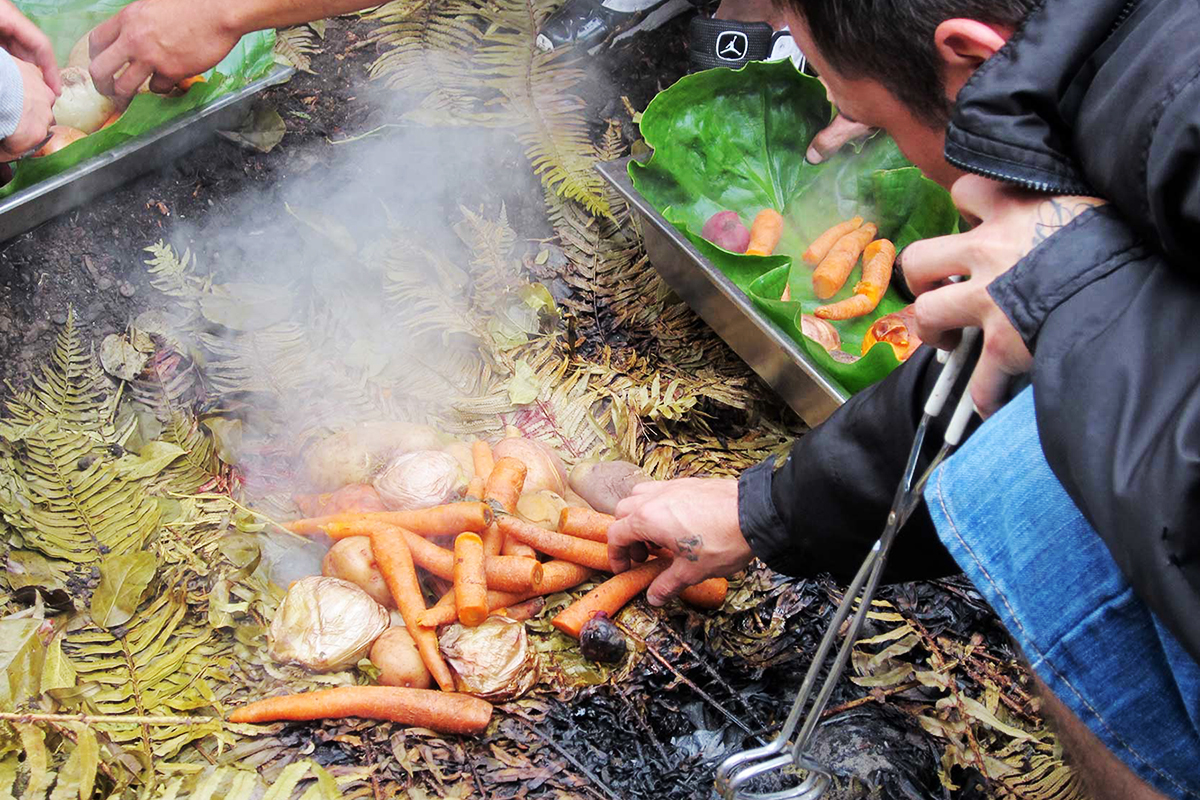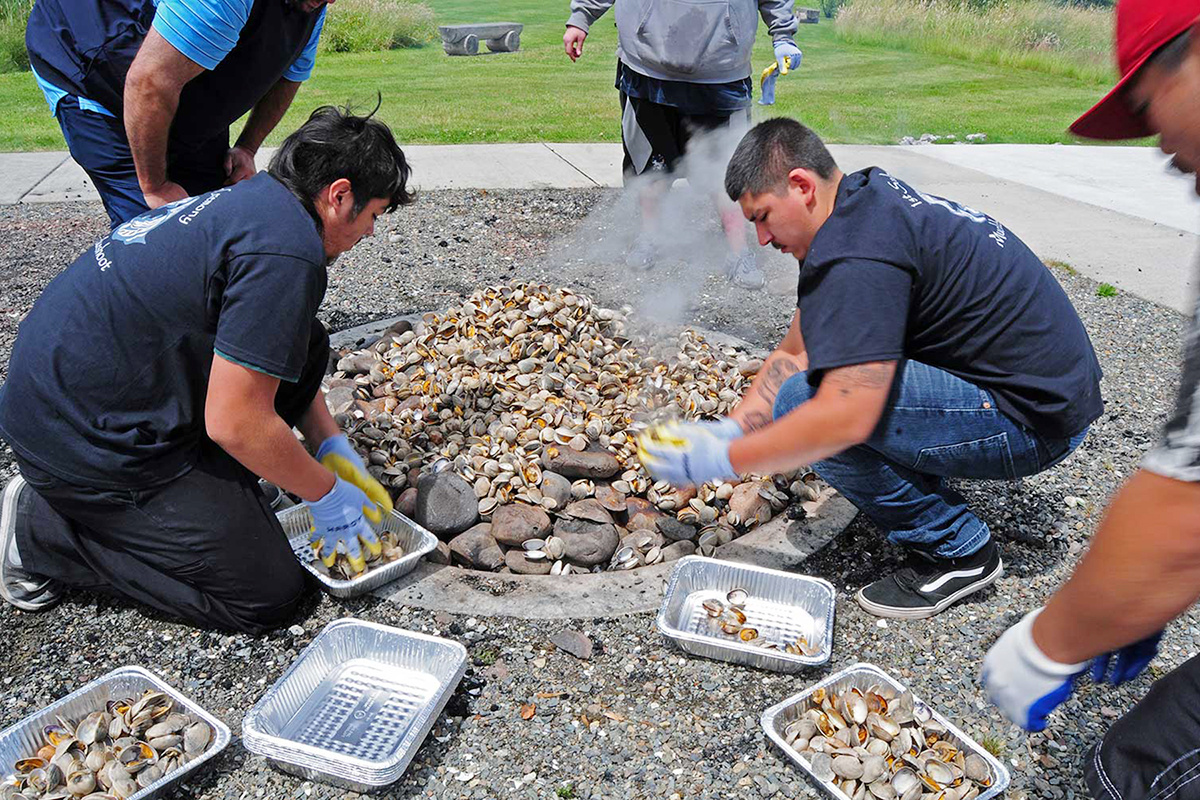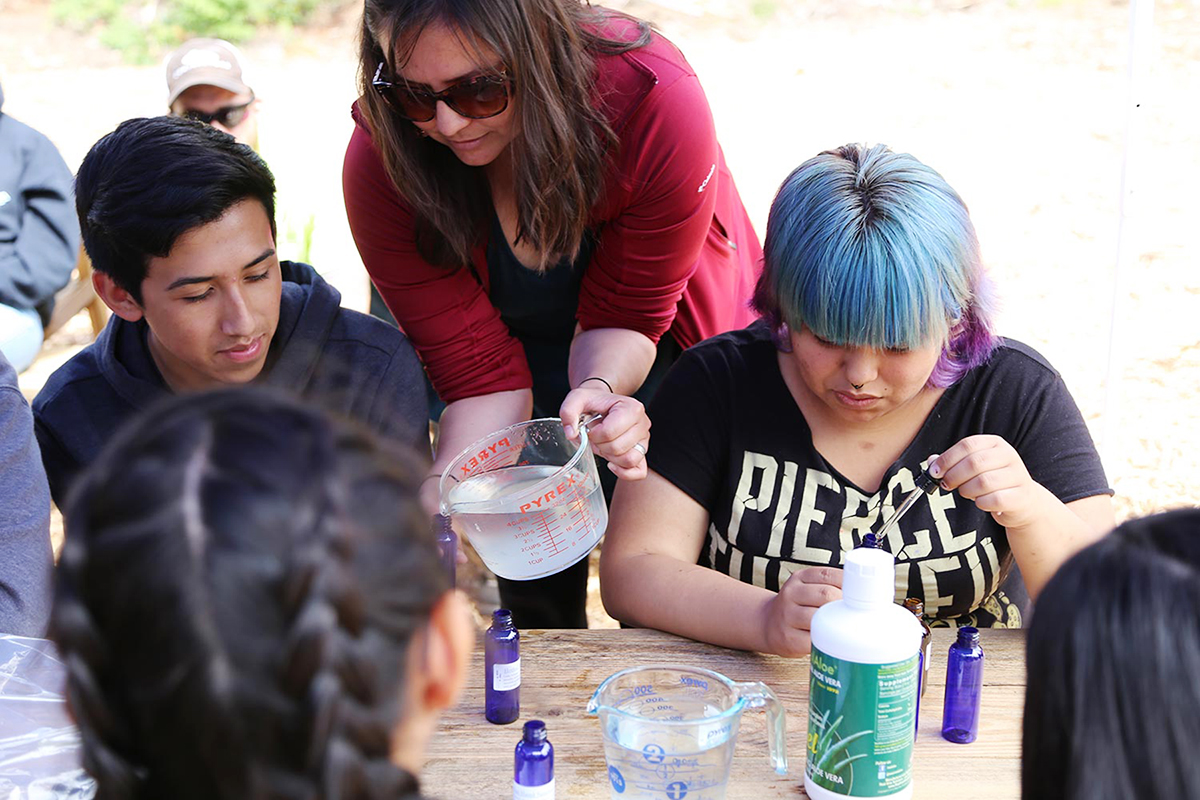 Cooking Up Change in the Kitchen
Within the first few years, the Community Food Project collaborated with tribal cooks to develop healthy food protocols to act as a guiding light across all tribal kitchens. These six kitchens provide over 1,000 meals a day – making them the perfect point of intervention to increase health and nutrition in the community.
"If salmon is on the menu once a week across all kitchens, we're telling this cohesive story from birth to three to elders."
The project has worked with 20 cooks across the tribal community kitchens, sharing recipes and bringing in famed chefs, such as White Mountain Apache's Nephi Craig and Whidbey Island's Tom French, to teach. For Segrest, collaborating with the kitchen cooks and hearing how they view their roles as health practitioners in the community, has been the most inspiring.
"The cooks are the hardest working people in our community. They are up at four A.M. every single day cooking," she said. "They are committed to making sure that meals are on tables every day."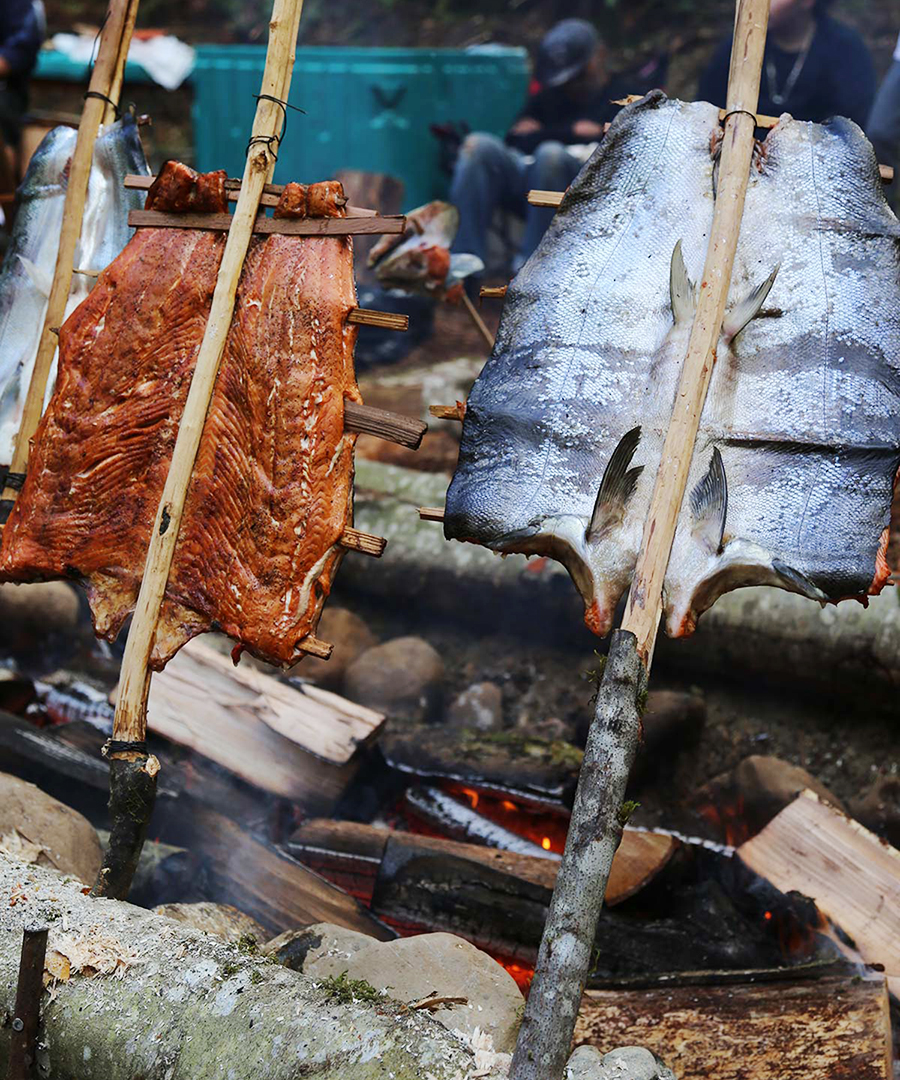 Equipping Future Generations
The Community Food Project is building the tribe's capacity to drive change. Right now, Segrest is training a group of herbalists on traditional medicines. Those same herbalists are then sharing what they learn with family, friends and neighbors. Several are also teachers at the tribal school and are educating their students about St John's Wort or taking them huckleberry picking.
Segrest is also developing curriculum with toolkits, dried native foods and information for community food champions to go out and lead their own workshops.
"My hope is that it will just spread — it's important to have that community base join," she said. "[We're] trying to plant the seeds and see where it goes from there."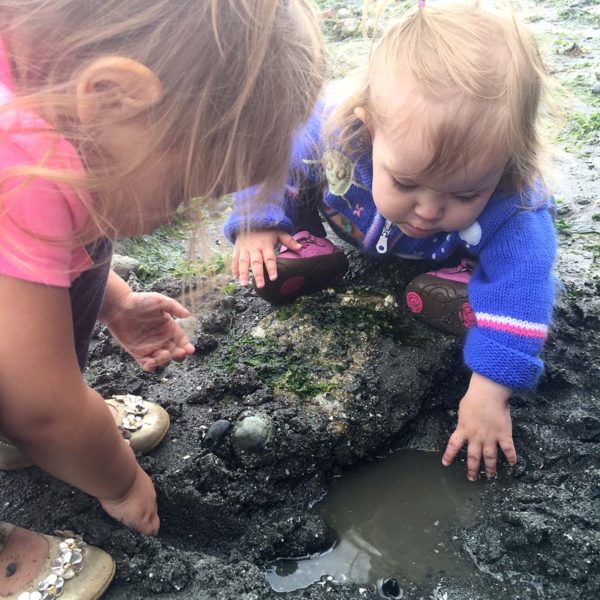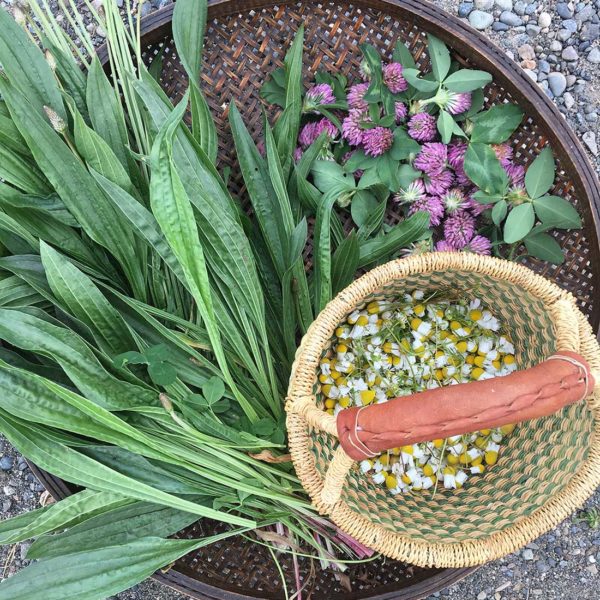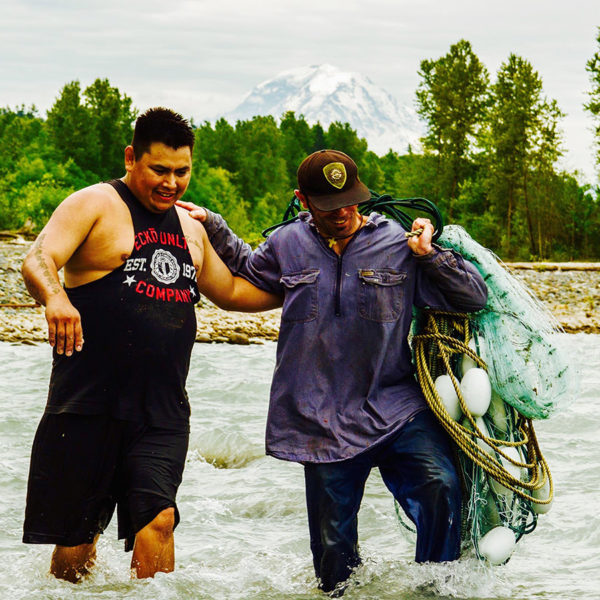 Segrest hopes to engage the next generation, so they feel empowered to stand up for their rights as indigenous people. Her students are researching civil engagement and dreaming up solutions to problems in their community. The students are also starting a Youth Food Council.
Her own interest in traditional foods started when she was a college student, serving as a chore worker for elders, picking up their medicines and cooking their meals.
"I would ask them, 'What do you think you need to feel better?' And every single time they would say to me, 'If I ate my traditional foods and used our traditional medicines, I know I could heal myself. And I hope that my grandchildren don't have to suffer like I do,'" Segrest said. "I really took that to heart."
Truly listen.
"Listening to listen, not just listening to be heard."
Practice humility.
"We're asking people to change their values and morals when we ask them to change what they're eating. Meeting people where they're at and inviting them to come along the way and letting them know that what they carry is valuable is important."
Ask the experts for help.
"The power of inviting people to come play with you and teach and to come share their gift, that process is really empowering."
Seek policy-level change.
"If we're not passing policy within our community … if we don't have that, then the government speaks for us and that is a threat to our sovereignty."