This article is a part of the Normalizing Breastfeeding in Michigan Series with the Black Mothers' Breastfeeding Association. Preview the full series. 
Malikah Garner was born and raised in Detroit, Michigan. She married her middle school sweetheart and together they have two sons, ages seven and three. During the day, she is a project manager for Detroit Diesel — a heavy-duty engine manufacturer. In addition to working full-time, Garner is also a first-generation breastfeeder in her family.
When Garner gave birth to her sons, she had two vastly different experiences. While she wanted to try breastfeeding, she did not receive enough breastfeeding support when she had her firstborn at a hospital in Detroit. "I had my first son at a prominent and popular hospital in Detroit. The breastfeeding support within the hospital was little to none." She waited hours for a lactation consultant to show her how to breastfeed her child, and when support did arrive, Garner was scolded for not feeding her son earlier. "We were off to a bad start and did not have the right technique," Garner recalls her first time breastfeeding. "We had latch issues; it was painful. I tried to persevere through it, but it just wasn't working. I was concerned about my baby having enough milk. So, we stopped breastfeeding."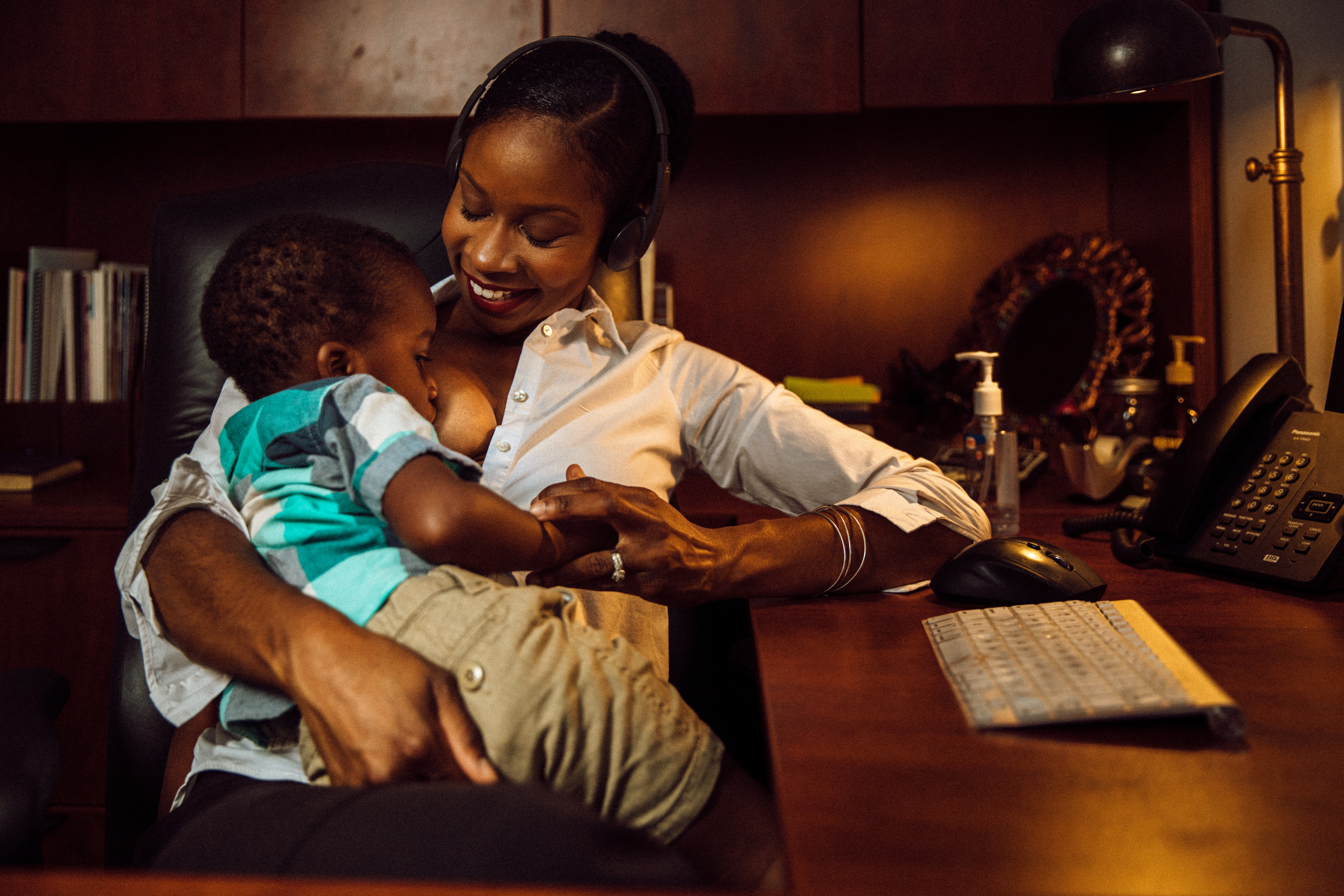 When Garner gave birth to her second son, they went to a different location in the same hospital network. "I switched to the one in a suburb of Detroit for the birth of my second son. And that experience was night and day." This hospital provided regular breastfeeding classes for both Garner and her husband to attend. Garner had latch issues again, but this time she had a support system. Lactation consultants helped diagnose the issue and helped her problem solve to breastfeed her son. "I expressed milk into a syringe connected to a tube. We taped the tube to my husband's finger and fed him that way for a few feedings to give me a break. It's just all these really amazing tools and techniques that they taught and helped with."
While Garner felt supported by her new hospital team, she felt she lacked cultural and social support as a first generation breastfeeder. "I didn't have anyone that I could go to just on a day-to-day basis about different breastfeeding things I was going through, or just to vent, or just to talk to about breastfeeding, whatever the case may be."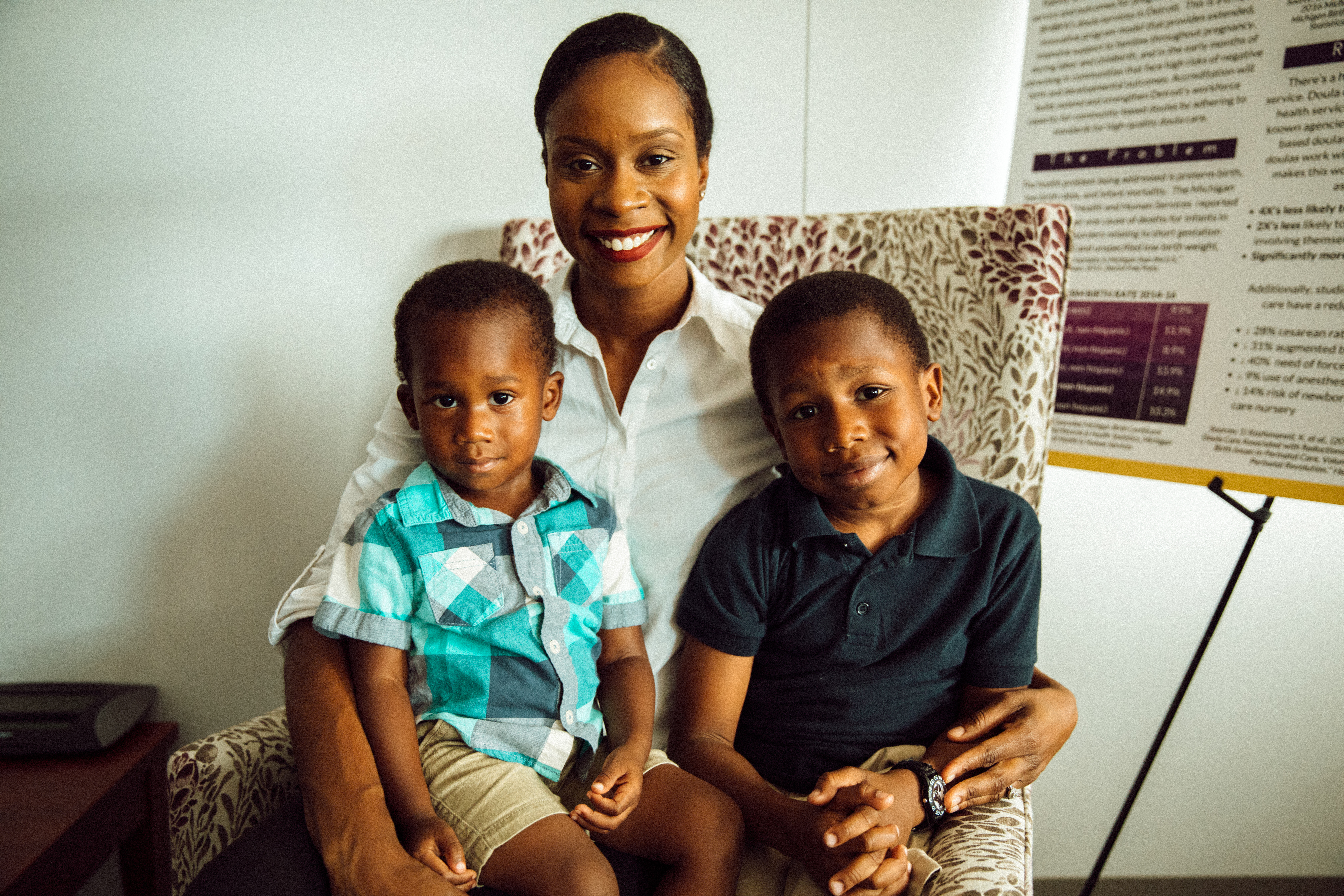 So Garner took her search to Facebook, asking an online group where she could find in-person social support. One of the moms in the group referred Garner to Black Mothers' Breastfeeding Association (BMBFA) — a nonprofit in Detroit, Michigan, that supports Black families by reducing racial disparities in breastfeeding. Garner looked up BMBFA and attended its Breastfeeding Club. BMBFA's Breastfeeding Clubs are held twice a month allowing mothers to share breastfeeding stories, resources and support.
At Breastfeeding Club, Garner found the community support she was craving. BMBFA changed her life, providing camaraderie and sisterhood for Garner and so many other moms.
"It's been a great, eye-opening experience for me because I feel like I found one of my absolute passions in the world, which is not only educating people about breastfeeding, but also helping mothers with breastfeeding and impacting change from an institutional level."
Garner has learned so much about breastfeeding, through her own personal journey and by connecting with other mothers. Garner stresses the importance of education and finding a support system. "Educate yourself as much as possible about breastfeeding for your own sanity, and also, for your own confidence, because breastfeeding mothers are challenged daily."
Garner is pleased to share she's been breastfeeding her second son for three years and still going strong.