Story originally published on the W.K. Kellogg Foundation website.
In the center of the Freret community, there's a home decorated with brightly painted rocks and signs on the front porch bearing positive messages such as "Faith," "Believe" and "Love."
Inside that home is Sherry Thomas – a true believer in the potential of children, and a woman committed to doing what she can to help young people have a positive outlook and trajectory for their lives.
Thomas is a picture of the resilient spirit of those who came back to New Orleans after the storm to rebuild their lives and their communities. A lifelong resident, she rode out the hurricane inside her alma mater – Walter L. Cohen High School – with family members and friends, then evacuated as the levees gave way. She took refuge for a year with cousins in New Rose, Louisiana, working as a dietician at a local medical center.
While she enjoyed her time there, Thomas committed to come back to New Orleans with her family. "My family decided to come back. I decided to follow my family. I visited other cities, but something just told me to come back home."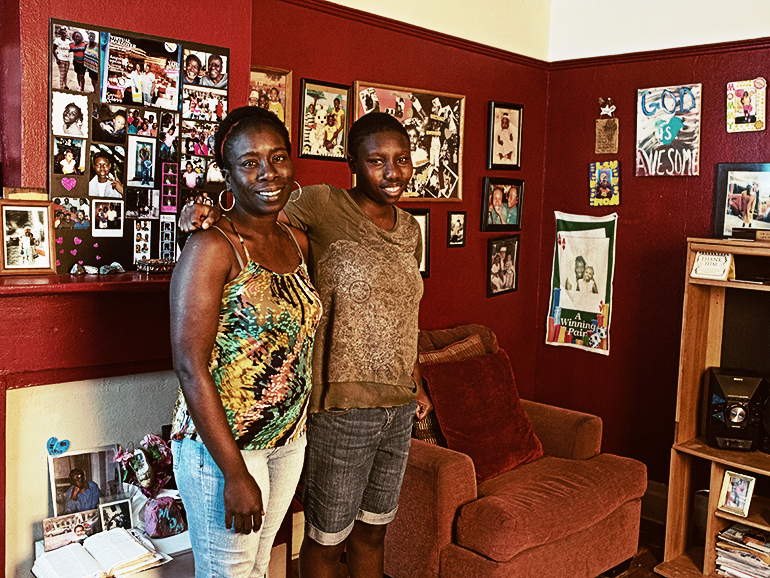 Upon her return to New Orleans, Thomas, a licensed certified nursing assistant, was forced to leave her career of taking care of others to take care of one of her own. Her daughter suffered a life-altering injury after a surgical procedure, and it was up to Thomas to provide the necessary full-time care. Undaunted, she continued to find ways to give back and pour good into those around her.
It was through her son, Cody, and their involvement with Edible Schoolyard New Orleans at Samuel J. Green Elementary that she expanded her understanding of what children and families in her city really need.
"The Edible Schoolyard brought a different world to the schools – not just math or social studies," she said. "No school had ever had a garden. It showed children what it is to grow something. The children needed it, because it was something they've never done before. Then, parents can take the food that's grown there and make a meal."
"Resiliency is being open to change. The hurricane taught me to never take life for granted. Take each day, and don't worry about tomorrow."
Acknowledging that New Orleans has experienced both good and bad changes since the storm, she likes the changes made in some of the school programs that are now offering music, debate team and other activities that help prepare children for college.
She is, however, concerned about the changes in discipline procedures that push children out of school or don't give them a positive direction after a negative situation. She said she believes strongly in the power of parents to help their children by getting involved in their children's education, as she has had to do in order to meet her daughter's unique needs. And she believes that schools have a role to play in helping that happen.
"It's important for schools to keep the lines of communication open," she said. "It's important that teachers love what they are doing and do it with their hearts in order to be good teachers. When parents go into the schools, they can see what the teachers are teaching, they can pay attention to their children's homework, go to the parent meetings – it all matters. You must be involved in your child's life, because at the end of the day, when they grow up, they are an example of you."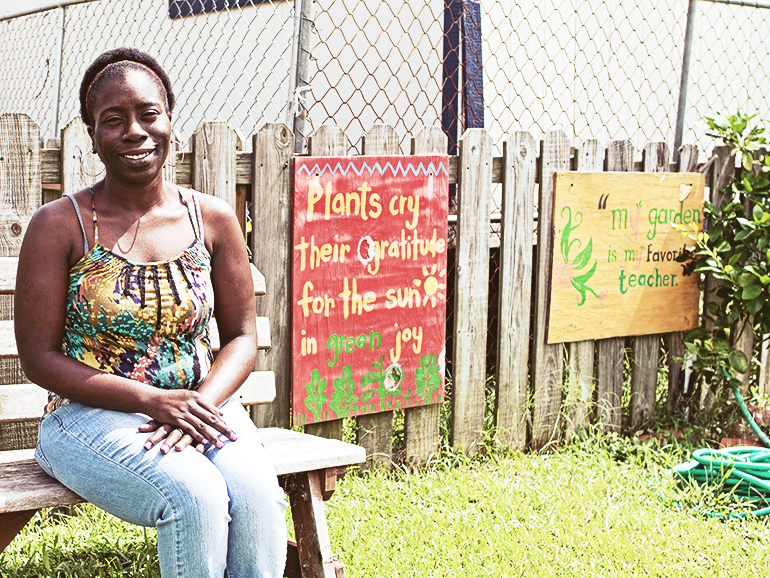 But she acknowledges in tears that not all children are getting the support they need, and that safety is still an issue, as children face dangers doing something as simple as waiting at a bus stop.
Communicating positivity and hope for the future to her children, and other children, has become a big part of Thomas' life. She sees those who aren't receiving uplifting messages and positive direction at home and, motivated by "love and determination," she's taken it upon herself to help them realize their opportunity and potential. She just launched her own nonprofit organization, the Feel Good About You Foundation, to empower youth to feel good about themselves.
"Children are looking for time and attention. They need to know how to take pride in themselves, present themselves well … and know that they can achieve anything they put their hearts and minds to. I feel this is my duty to do something about it."