This post is also available in: Español (Spanish) Kreyòl (Haitian Creole)
How do you get a community to vaccinate against COVID-19?
Build trust.
Just ask Daniel Le, branch manager of Boat People SOS in Biloxi, Mississippi.
This town along the Gulf Coast, known for its fisheries and casinos, has fully vaccinated about 90% of its Vietnamese American population. And even before the vaccine became readily available, transmission rates of the COVID-19 virus hovered below 1% among this demographic.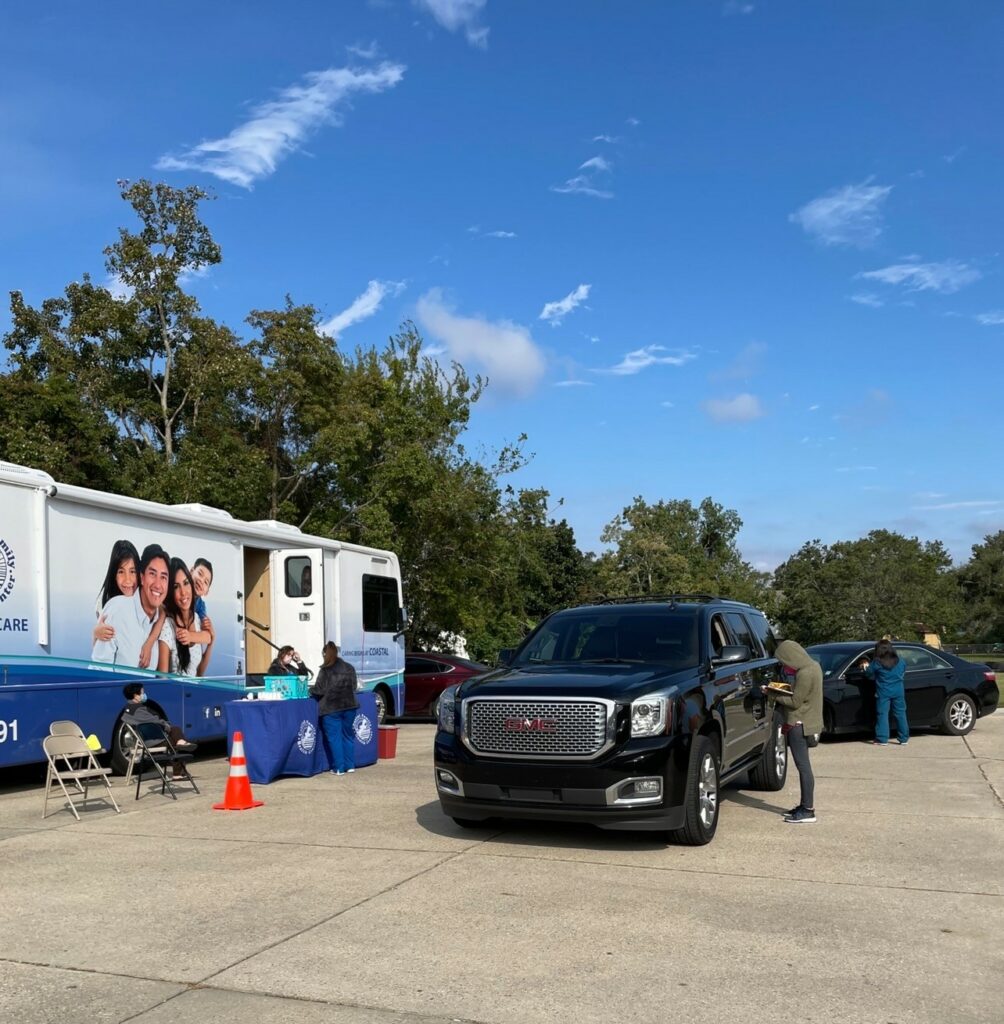 "We pride ourselves on providing the right information to the community. We pride ourselves on listening to the community. Everything we do is community driven," Le said. "Listening to the community is the best thing. They live here and know what's best for them. And then there's trust. It all comes down to that. You have to follow through on what you say. You can't give lip service and not deliver."
Boat People SOS is an international organization focused on improving the quality of life for Vietnamese Americans, including their education and health. Le said they created a Gulf Coast branch in 2006 following Hurricane Katrina.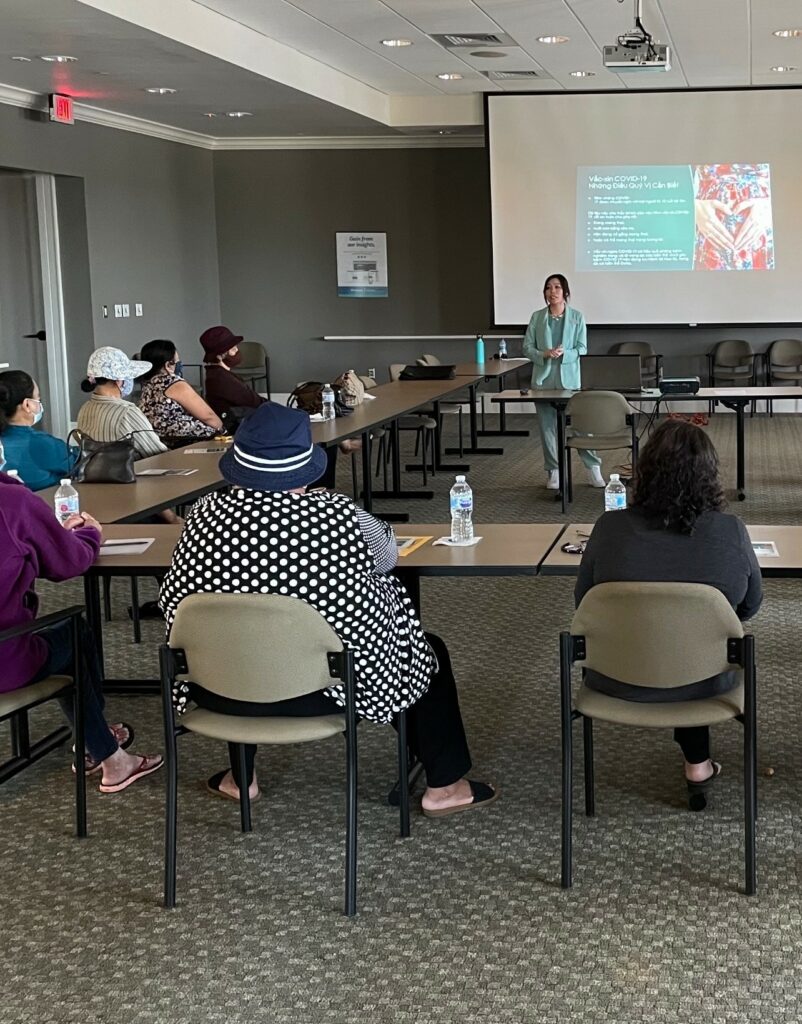 The organization first partnered with the health department more than 10 years ago to increase Hepatitis B screening, "incubating" their relationship. Le said that foundation became critical entering this pandemic.
"Government is sometimes top down. But you have to build from the ground up," Le said. "Community organizations like us work on the ground. We have to build that trust. Trust is a very fragile thing. If you don't deliver on what you promised, that bond is going to be broken very quickly."
When the pandemic hit in 2020, Le didn't hesitate to ask the health department to speak directly to his community about prevention, symptoms and treatments in a town-hall style meeting. Several bilingual nurses were on the panel.
"We needed someone who was credible to provide important COVID-19 information to ease their concerns," he said. Following that early town hall meeting "all of our community members heeded the advice of wearing masks."
In the months to follow, Boat People SOS translated health department materials to ensure accurate information was reaching the Vietnamese American community. And once the vaccine became available, the community turned to Boat People SOS to help access it.
"They initiated the call. They said 'what can I do? Help me get it,'" he said. "The Vietnamese community didn't need incentives. They were the first ones in line. People were really concerned about not only their own health, but their families' health, and understand that vaccines are the way out of this pandemic."
Le said because not all community members speak English and can navigate the internet, traditional vaccine sign ups would not work. He worked with the health department and other community partners, like churches and temples, to host vaccine drives. It didn't take long for the Vietnamese American population to reach nearly 90% fully vaccinated.
Chigo Udemgba, director of the Office of Health Equity at the Mississippi State Department of Health, said building a partnership with Boat People SOS has been indispensable to combatting the pandemic and reaching the Vietnamese community. It's a partnership they plan to "continue to cultivate," he said.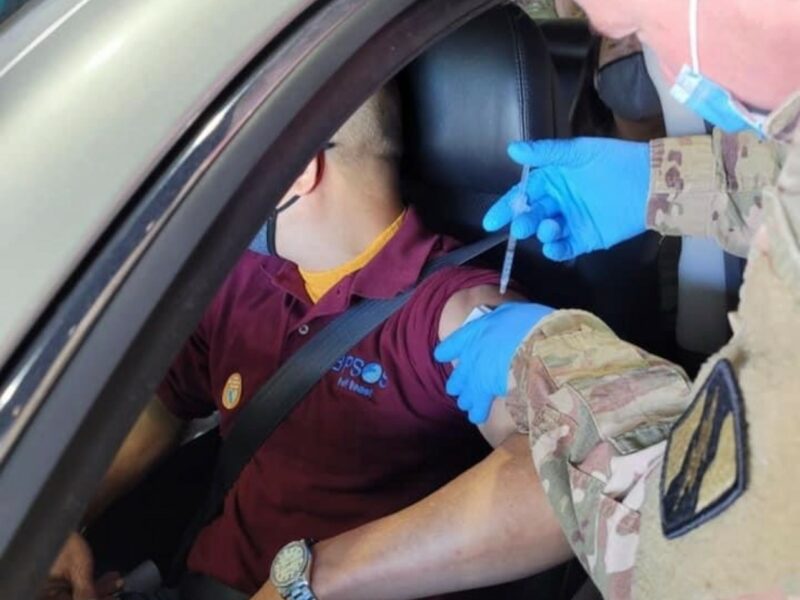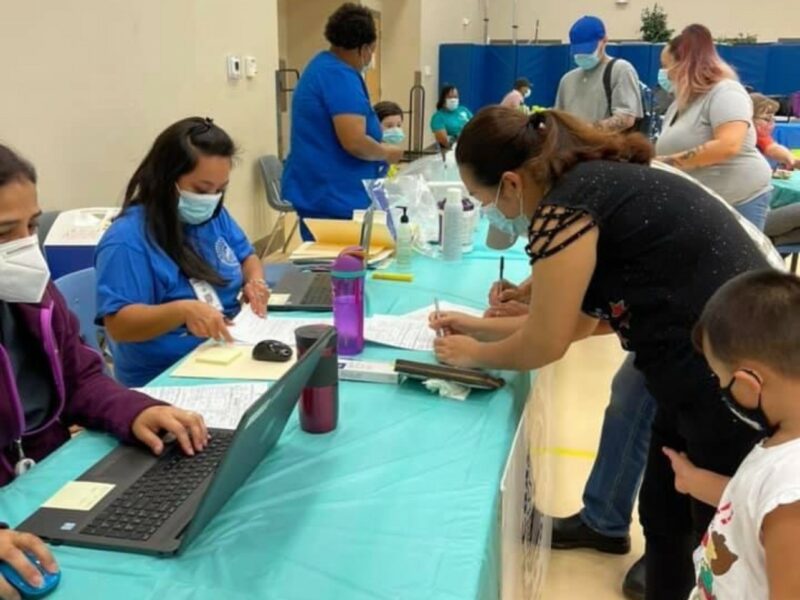 "The Mississippi State Department of Health prioritized informing, consulting and truly involving the community in the planning and implementation process during COVID-19. Utilizing this strategy with the Vietnamese community allowed us to overcome barriers such as language, technological challenges and access to reliable information," Udemgba said. "This led to great success and stronger impact within our Vietnamese community in Mississippi. One of the major successes was being able to partner …  to get over 200 Vietnamese Mississippians vaccinated via a drive-through event in March of 2021."
So what can other local health departments, municipalities and communities learn from this Gulf Coast town?
"In order for them to serve their constituents, they need to work with us and organizations like us because we have the capacity, language access and the cultural competency to serve the population that otherwise wouldn't be served," Le said. "We could reach the community in a way that they couldn't."