This Pride Month, we recognize the work of many organizations to create safe, welcoming and inclusive environments that help all children, families and birthing people thrive. Here we highlight CHOICES Memphis and Groundswell Fund, two of W.K. Kellogg Foundation's many maternal-child health grantees that are taking an intentional approach to ensure support for LGBTQ+ families in accessing critical health care services before and during pregnancy and thereafter.  
CHOICES: Creating an Inclusive Environment for Reproductive Health Care
For thousands of people in the Memphis area and beyond, CHOICES -Memphis Center for Reproductive Health is the go-to place for critical reproductive health care services, including care during pregnancy and childbirth. From Tennessee, Arkansas and Mississippi to beyond the Southeast, more than 5,000 patients sought care from CHOICES last year. 
With support from WKKF, CHOICES launched The Center for Excellence Nurse Midwifery Fellowship, which focuses on training Black midwives in Memphis. Through this program, CHOICES supports new midwives for one year, with the goal of creating pathways for these new midwives to bring a comprehensive, compassionate model of care inspired by the tradition of the "Granny midwives" to U.S. Southern communities.
The hallmark of this midwifery-led clinic is its dedication to providing affordable, quality care – including to patients who are uninsured – as well as its dedication to creating an inclusive and accepting environment for all.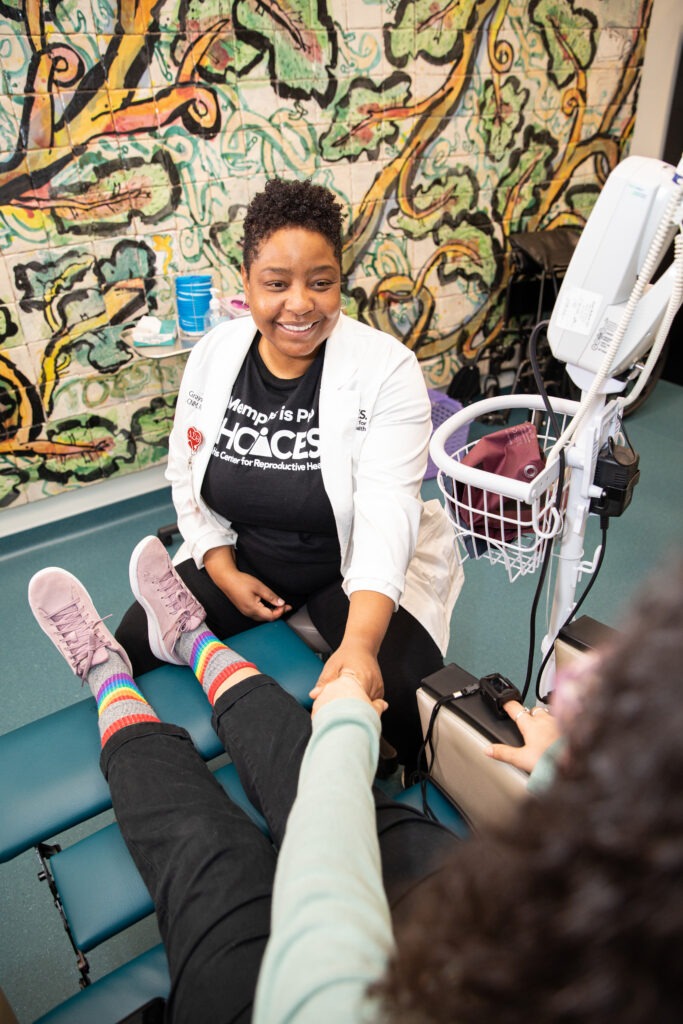 At CHOICES, health care providers respect patients' pronouns, recognize patients' partners and purposefully strive to ensure patients feel safe and supported. When it comes to prenatal care and childbirth, this sensitivity can greatly affect a birthing person's experience.
"The process of giving birth isn't different whether you're a trans man or a lesbian or bisexual woman," Calvasina says. "But the experience you have giving birth can be very much impacted by whether your health care provider is inclusive and welcoming. It should be an empowering, supportive experience with your family."
Ultimately, any health care provider can be an LGBTQ+-affirming health care provider, according to Calvasina. "What you have to do is train your staff, provide education and make a commitment to be a welcoming provider," she says. "It's not always easy, but it's worth it, because every single person who needs health care deserves health care that makes them feel affirmed."
Groundswell Fund: The Importance of Grassroots Leadership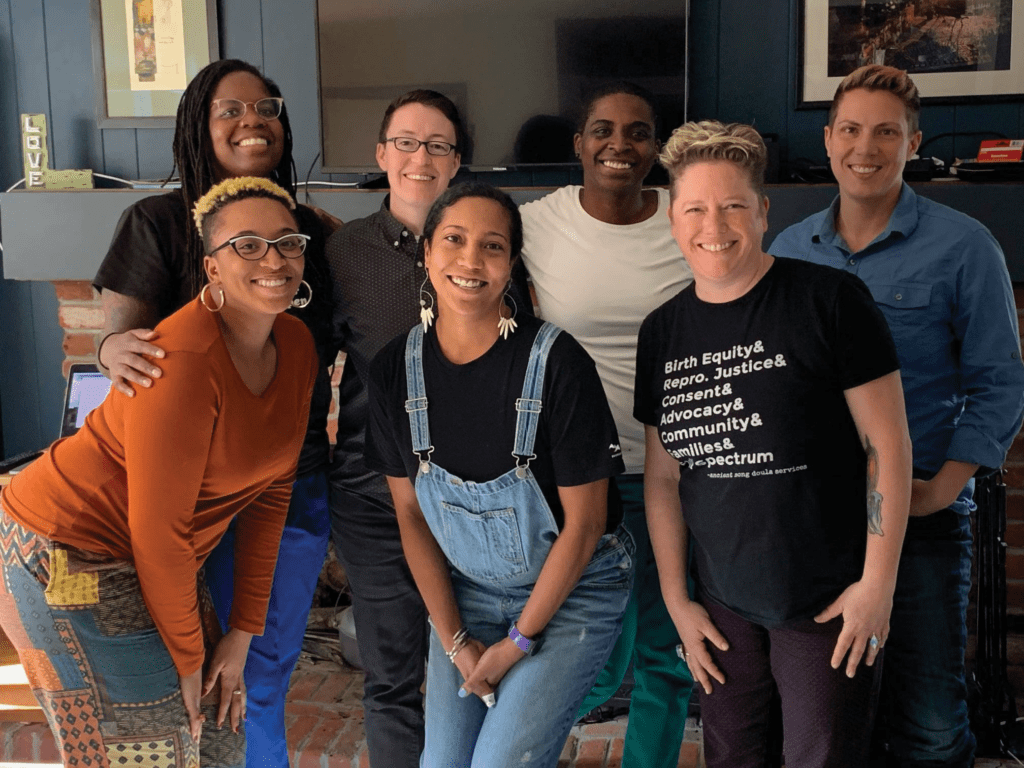 At Groundswell Fund, the leadership of women of color and transgender and gender-expansive people of color is recognized as a foundational part of effective grassroots community organizing and efforts to advance justice and eliminate inequities. 
Over the past two decades, Groundswell has provided more than $100 million in funding across the nation to support such efforts. In 2021 alone, Groundswell supported over 214 organizations in 49 states with flexible funding designed to strengthen movements, with an emphasis on reproductive and social justice.  
As part of this work, Groundswell has built and managed a grantmaking program focused on increasing access to midwifery and doula care training for women of color, low-income women and transgender people. The Birth Justice Fund, supported by the Kellogg Foundation and others, aims to reduce disparities in maternal and child health outcomes.
When it comes to the journey through conception, pregnancy and birth, LGBTQ+ families often face unique challenges, according to Wen Brovold, Groundswell's director of communications and donor organizing. "They deal with racism, transphobia, gender policing—and the effects of long histories of medical discrimination. This legacy often translates into traumatic birth experiences."
Groundswell's Birth Justice Fund helps to build a pipeline of birth workers of color and promote policies and practices that are inclusive and accepting of LGBTQ+ birthing families. As a result, this work also helps dispel views around "queer and transgender pregnancy as impossible, queer bodies as ill and Black pregnancies as undesirable," Brovold says.  
This year, the Birth Justice Fund expanded its reach and intentionally directed resources toward states facing greater restrictions and limitations on access to inclusive health care. 
While there has been a rise in legislative efforts across the U.S. seeking to ban gender-affirming care, restrict reproductive health care, limit transgender access to facilities and otherwise target LGTBQ+ issues, Brovold points out that these efforts signify "the last gasp of a dying empire" and actually underscore the progress that movements such as those led by Groundswell's grantees have made over the years. 
"In this moment, during Pride Month, we want to recognize our grantee partners who will continue to demand our leaders look like our communities and believe in our full humanity, full stop," they say. "They'll continue taking to the streets and fighting homophobia and transphobia. They will continue to demonstrate their power delivered in infinite love, leadership and commitment."