This post is also available in: Español (Spanish) Kreyòl (Haitian Creole)
The WKKF Community Leadership Network (CLN) with the Center for Creative Leadership is an innovative fellowship that supports local leaders to connect, grow and lead transformational change toward a more equitable future. CLN Class Two graduated in August 2021.
During nearly two years together, extended by the impacts of the pandemic, fellows have written books, started businesses, moved up in their careers, and most importantly, developed networks
As they graduate, our fellows join a network of alumni who stretch the globe and are working to strengthen their communities with new levels of confidence and boldness.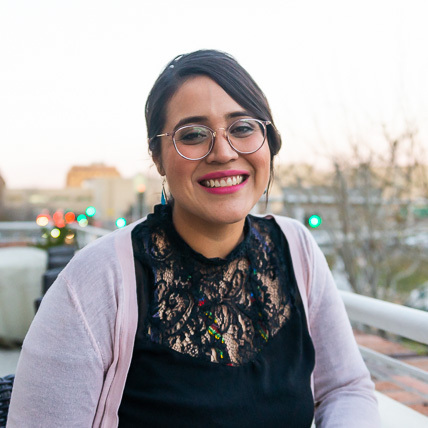 Eli Cuna calls herself a "movement child." She started her activism career at 16 years old, when during an English as a Second Language class, she learned it was illegal to apply for a driver's license because she was undocumented.
"The other students were saying we need to fight for immigration reform. They invited me to do a walkout. I didn't know what that meant, but suddenly on a Friday afternoon I was walking out of school, chanting for my rights. And I felt free; I found myself in that moment."
Half a lifetime later and Cuna was still working on campaigns, helping young people find their voice and feel comfortable with their whole selves. As field director of United We Dream and founder of the New Mexico Dream Team, she helped secure major wins, like DACA (Deferred Action for Childhood Arrivals).
But Cuna knew she needed to transition out of the role. "I was in the stage of burnout," she said.
That's when she applied for the CLN fellowship.
Cuna made a strong connection with her fellowship coach, Charlotte Houston, and said their conversations centered who she is at her core. "We started with my strengths. I'm good at starting up new ventures; I have an entrepreneurial personality. We built a plan from there."
Houston coached Cuna to recognize the values she already clearly expressed in her work – racial justice and applying an equity lens. Cuna then designed a business model where she could make money through those values.
"Charlotte told me: 'don't feel shame about making a business.' That was the biggest challenge for me, and building it in the most Indigenized, decolonized, racial equity way I can," said Cuna.
Cuna now leads her own communications agency, helping other organizations find their voice, make a name for themselves and get the word out about their work. She runs marketing and digital organizing campaigns and offers leadership development trainings.
Cuna places her cultural values squarely in the center, focusing first on developing authentic relationships with her clients. At the same time, she makes space for the gifts of people of color, women and gender nonconforming people by hiring talented contractors who don't have the capital to start their own businesses.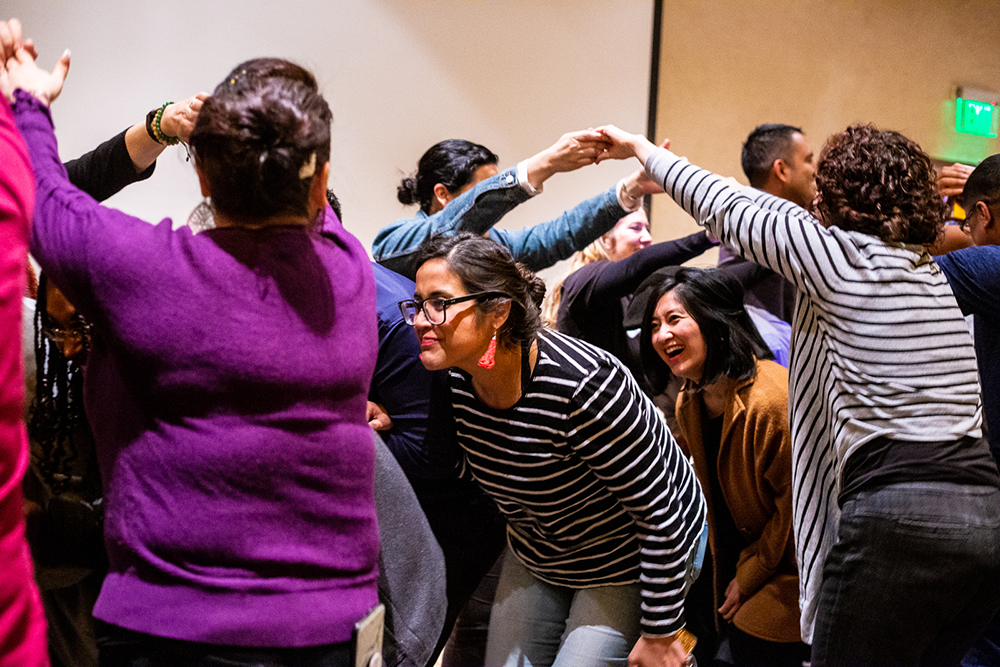 Eight contractors, along with Eli, provide communications services to more than 48 clients.
All of this during a global pandemic and global uprising.
CLN fellows played a big role. "At first, I felt alone and isolated. You have a global pandemic, you've already left your job and are transitioning and starting a business. Then, I tapped into the fellowship and they were the first ones making contracts with me."
Yet, more than 18 months of abundance and forward movement coincided with a time of great personal loss.
"A lot of loss," she said. "I lost family members. And at times we lost ourselves because we couldn't say goodbye to loved ones or assist them in their transition during the pandemic. But, in all that, I choose to hold onto blessings and the belief that my loved ones who transitioned want me to embrace all of myself. They look over me, pray for me and wish me all the best."