Growing up as a young person in the suburbs of Ohio, I regularly felt different from my peers and frequently struggled with shame and isolation because of my queer identity. My school didn't have an LGBTQ student club and, even if we did, I'm not sure I would have joined out of fear of bullying or being outed before I was ready to come out.
I searched for LGBTQ representation in a lot of spaces, including books, television, movies, in my community, within my school, and, of course, online. Most of my online activity involved using search engines to access information about my identity, which led to helpful articles and resources but lacked peer connection with others who were in similar situations as me. 
The Trevor Project, the world's largest suicide prevention and mental health organization for LGBTQ young people, has found that LGBTQ youth who have access to LGBTQ-affirming spaces report better mental health outcomes. The 2021 National Survey on LGBTQ Youth Mental Health found that 69% of LGBTQ youth had access to LGBTQ-affirming spaces online, whereas only 50% had access to LGBTQ-affirming spaces in school and 34% at home. LGBTQ youth who had access to spaces that affirmed their sexual orientation and gender identity reported lower rates of attempting suicide than those who did not.
Last year, I joined The Trevor Project as director of TrevorSpace, our affirming, online community for LGBTQ young people ages 13-24. With nearly 500,000 members, we serve LGBTQ young people from all around the globe and help them explore their identities, find peer support, and make friends in a safe, moderated space. The experience has made me think back to my teenage years when I was so often unsure of where to turn and wished I had access to a community of like minded individuals. I'm proud to help create that space for younger generations, especially youth who are BIPOC, transgender, and international members.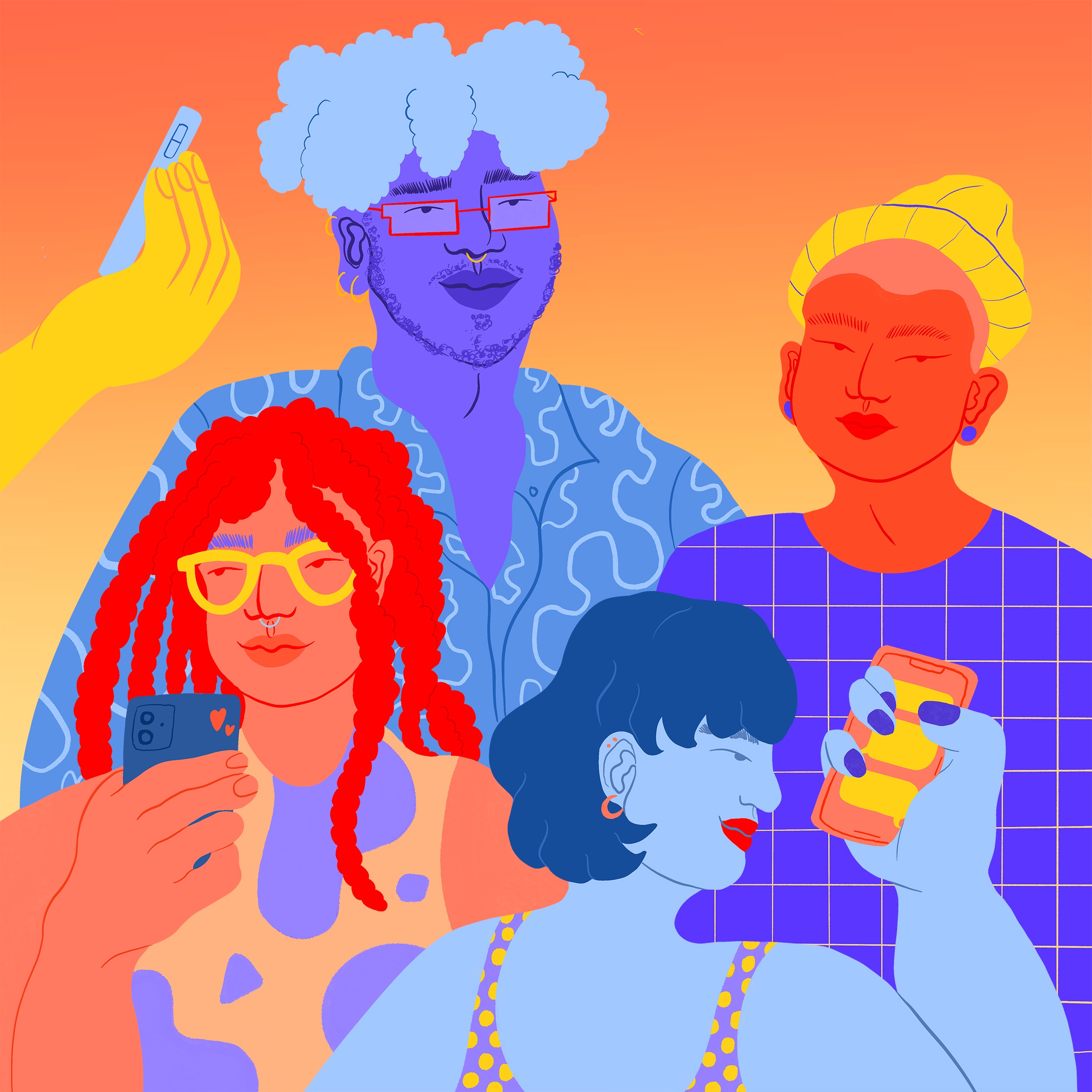 The Trevor Project estimates that more than 1.8 million LGBTQ youth seriously consider suicide each year in the U.S. But peer support systems, positive connections, and affirming communities are all protective factors against this public health crisis. 
TrevorSpace is a place of hope and joy, where LGBTQ young people can express themselves authentically and without fear. Too many do not have access to spaces at home, at school, and in their community where they can do that. We know that LGBTQ young people have varying levels of access to their local LGBTQ centers, transportation, and in-person LGBTQ communities. Some live in rural areas far away from in-person support, while others may have to disclose their identities before they can get in-person support. With TrevorSpace, young people can access our platform anytime, anywhere regardless of in-person access availability.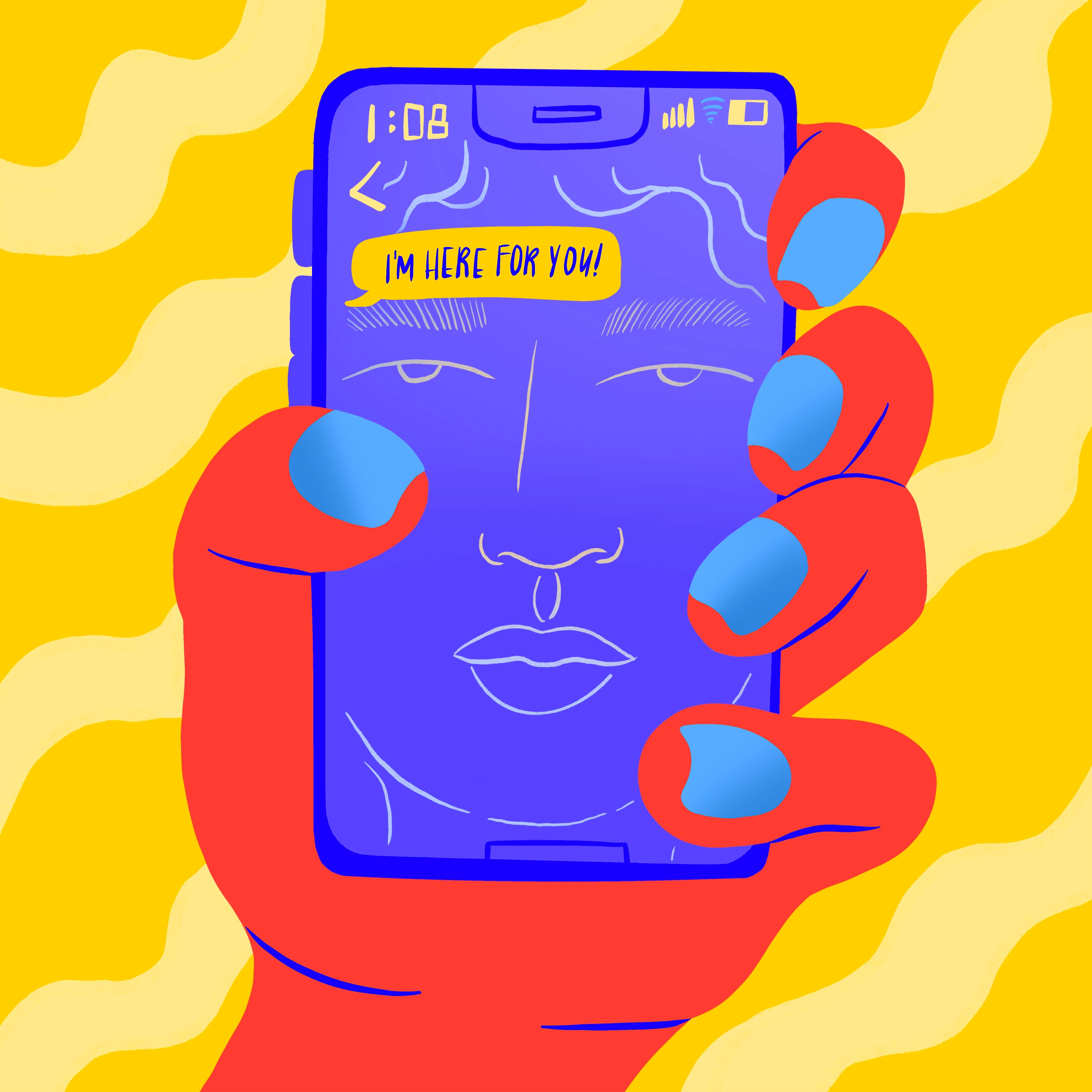 While the internet can be a source of positivity, it can also surely be a source of negativity, and not all online communities prioritize safety. Some platforms can be dangerous, overwhelming, and hazardous to the development of LGBTQ young people. TrevorSpace is designed to be a safe, respectful place where young people can learn more about themselves. With our team of online moderators and AI-powered content moderation tools helping to keep our platform secure, young people can log on to TrevorSpace with peace of mind. Additionally, our platform provides quick links to our crisis services programming, should a young person in crisis need to talk, text, or chat with one of our trained crisis counselors.
Sexual orientation and gender identity are unique journeys, and providing youth with a safe space for exploration and education is critical. We know that some of our members prefer to use TrevorSpace to read and learn from their peers without commenting or responding to a conversation, while others enjoy publicly adding in their thoughts. TrevorSpace helps ensure that regardless of where a user is with their own identity exploration, they can learn and affirm their identities in ways most comfortable to them.
TrevorSpace also provides much-needed space to youth with multiple marginalized identities, by allowing users to create clubs around intersecting identities and interests to build stronger support networks that they otherwise may not have had access to in person. The Trevor Project's 2022 National Survey on LGBTQ Youth Mental Health found that LGBTQ youth who held more marginalized identities reported greater suicide risk compared to their peers. For example, one in five transgender and nonbinary youth (19%) attempted suicide in the past year compared to nearly 1 in 10 cisgender lesbian, gay, bisexual, queer, and questioning youth (9%). And the rate of attempting suicide among LGBTQ youth of color — 21% of Native/Indigenous youth, 20% of Middle Eastern/Northern African youth, 19% of Black youth, 17% of multiracial youth, 16% of Latinx youth, and 12% of Asian/Pacific Islander youth — was higher for almost all groups than that of white LGBTQ youth (12%). 
And with everything going on in the world, including an increasingly hostile national political climate, TrevorSpace provides young people with an outlet to express their feelings, find peer support, and comfort one another. The Trevor Project's polling has found that 85% of transgender and nonbinary youth, and two-thirds of all LGBTQ youth (66%), say recent debates about anti-trans bills have negatively impacted their mental health.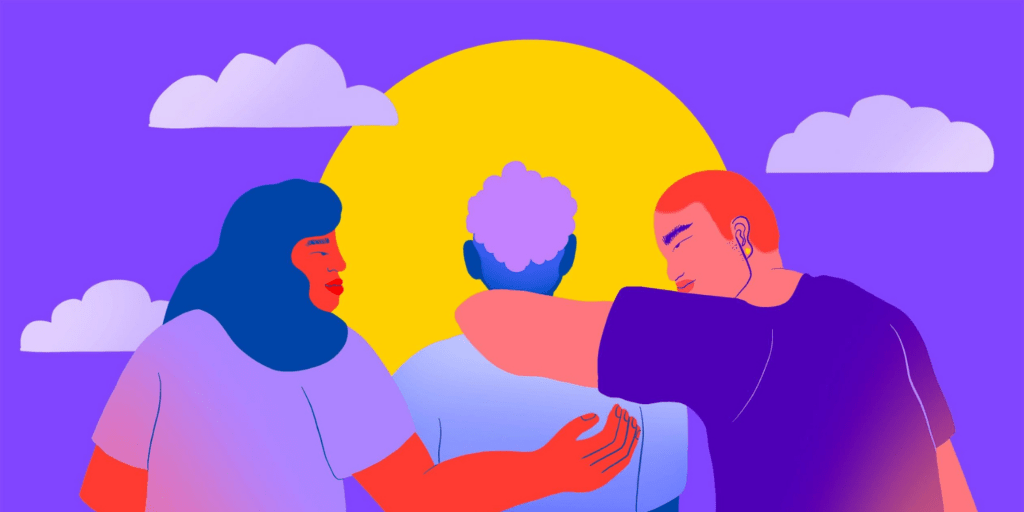 When I think about what it takes to thrive, I'm reminded of the supportive, encouraging people who have helped me grow into the strong and proud queer person I am today. TrevorSpace gives young people the opportunity to safely connect to nearly 500,000 young people across 100 countries to make friends and learn about themselves. As we look to the future, it is my hope that TrevorSpace will continue to reach every LGBTQ young person who is looking for an affirming community, and help them feel a sense of belonging, connection, resilience, and leadership in themselves.
You can learn more about TrevorSpace here.