5 Questions with Children's Institute
Even before the pandemic destabilized child care in Oregon, the state had a challenging set of problems to solve. In 2020, all 36 of its counties qualified as "child care deserts" for infants and toddlers. The state's almost 300,000 young children also are more linguistically, racially and ethnically diverse than any other generation. Yet, rising to the challenge, Oregon is committed to increasing kindergarten readiness with a focus on closing opportunity gaps for historically underserved families. 
Children's Institute (CI) – a W.K. Kellogg Foundation grantee – is a vital player in this effort. For nearly 20 years, CI has worked to improve outcomes for Oregon's children and shift the state's systems and policies toward equity. Its work requires innovation, creativity and an open-minded approach to collaboration.
In the following "5 Questions," CEO Kali Thorne Ladd and Development Director Erica Mullen offer inspiring, intelligent ways to solve the challenges faced by many communities on early childhood education nationwide.
1. What do you believe are lessons learned from the pandemic for the Early Childhood Education (ECE) sector?
Kali: I think we've gained a better understanding of the fine line between trauma and resiliency, and how to build resiliency. The Harvard Family Research Project conducted a study that showed two things that are most important when children experience trauma: a loving and caring adult in their life, and a loving and caring environment. Those are things we can control for, those are factors that we can actually influence and create for our children, and I think that emphasis was game-changing for spaces of education and early learning.
I also think our talking about wellness and well-being for young children is a huge gain and shift from what was commonplace before.
In the last year, in addition to the pandemic, we had conversations about race that we'd not had in this country. Children aren't born racist, but they are born noticing difference. They form associations and beliefs about difference based on how we broach the topic with them. Research has shown that when we don't talk about difference and lift it up as a positive thing, it can actually create more division than unification. These last couple of years have forced people to talk about race. Parents are reading books to their children that reflect more diversity and talking about it. That goes a long way in creating healing and unification in this next generation of children. At the end of the day, the hope is we can all see and value one another's humanity.
2. What's an example of an unexpected way you've created conditions for children and families to thrive?
Kali: We bring together a coalition of early childhood partners statewide that has successfully shaped policy and advocated for millions of dollars to benefit the early learning system. For example, earlier this year, Oregon passed legislation to increase wages for Healthy Families Oregon (HFO) and Relief Nurseries. The state also passed a nearly $100 million Child Care Emergency Response Package to directly financially support child care workers, recruit and train new workers, and make the system more equitable for all. 
We have the first in the nation healthcare metric that we've been able to use – a social, emotional healthcare metric that we are working with Coordinated Care Organizations (CCO) to implement now. CCOs are examining social determinants of health and how we ensure that our healthcare systems are supporting whole children in early childhood. We're currently working with a southern Oregon CCO to implement the metric. We're also working with a large health organization here in the metro region to look at how to integrate health and education in strategic ways to support whole child development and families. 
Erica: One of the most exciting and unique aspects of this is seeing health care professionals and community members work together on kindergarten readiness, much like we have seen educators work closely with community members. We are helping leaders in health care work alongside community providers, parents and families to speak a similar language and better understand each other. This allows everyone to see that it is a community's responsibility to make sure that kids are kindergarten ready and not just in relation to early literacy, to make sure that the health determinants are also part of the package.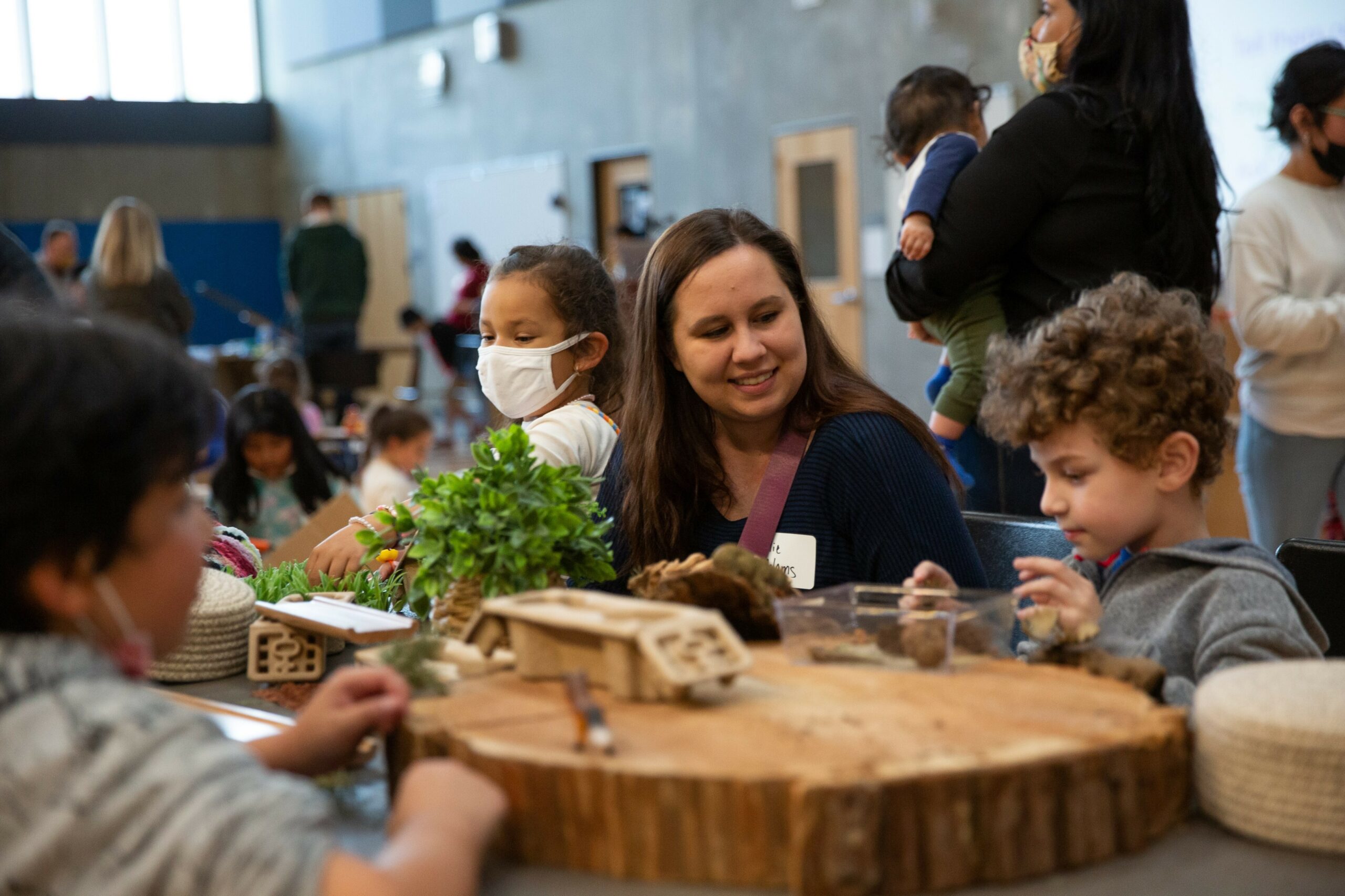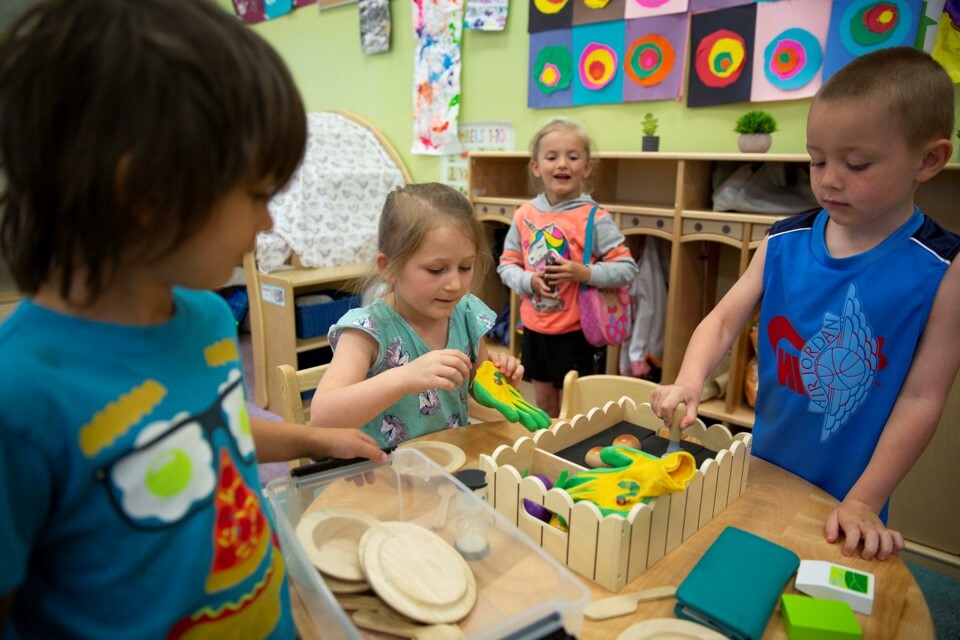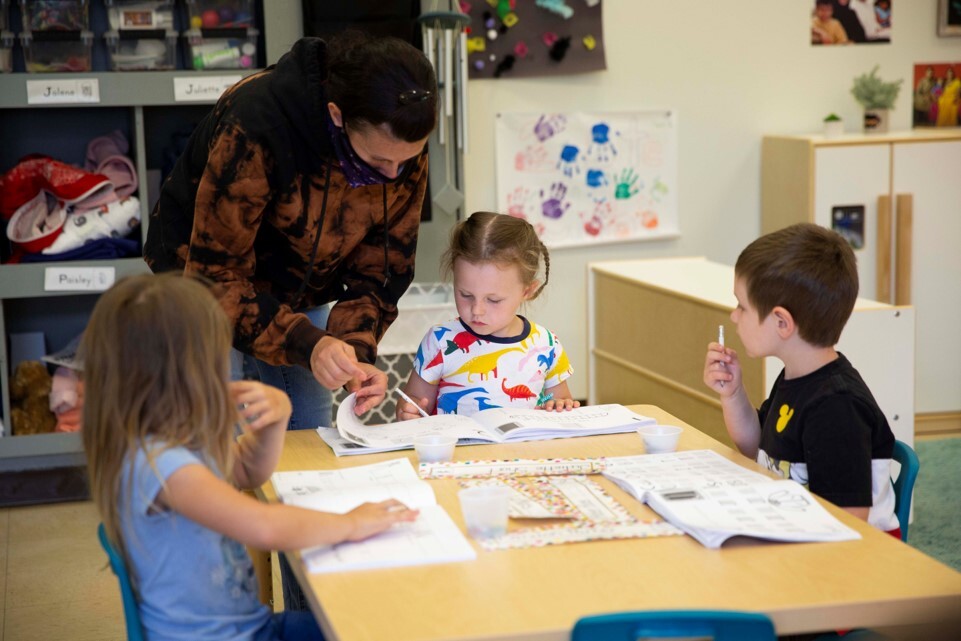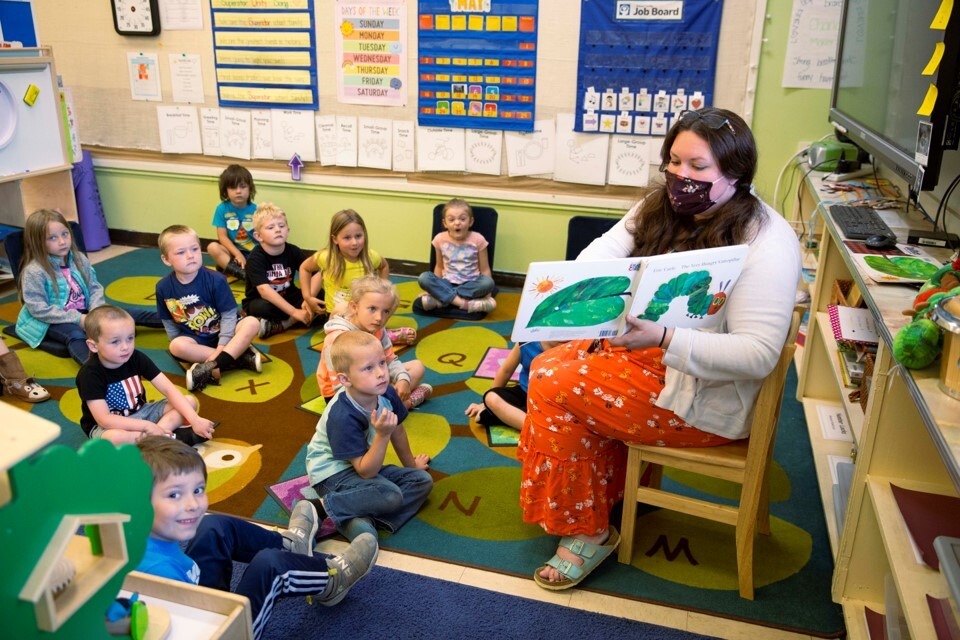 3. How do you achieve your mission in a big diverse state like Oregon?
Kali: Our goal is to make Oregon the best place to be a kid, and we're doing that in a myriad of ways. We're working with school districts to adopt and implement early learning strategies to really take on early childhood, working with families before they start kindergarten, and doing groundbreaking legislative work that has brought in more resources for early childhood in the state of Oregon.
Erica: We are also working to figure out how we listen to and infuse rural voices and rural needs into our policy side of things. Not relying on reaching out to one person from Central Oregon, but to inform policy in really true and authentic ways. Much of rural Oregon is far from an urban core. There are huge swaths where there is no broadband internet access. Despite that, they're working together – communities are connecting and learning from each other. Children's Institute is working hard to bring everyone's perspective to the political processes that rural Oregonians are systematically excluded from. Our job is to respect that community connection and not try to take it over. 
Kali: We are a Portland-based organization and as such have proximity to urban issues. That said, our ability to impact Oregon children broadly is dependent upon our ability to effectively change the trajectory for rural kids. This requires us to have a similar approach to how we work with communities of color, which is why it is part of our equity strategy. Rural America is often so separated from us and "otherized" in ways that I think are detrimental. When I listen in some of these rural areas I just think, we have so much more in common than anyone would ever imagine. How do we partner together to help children? Because at the end of the day, it's all them and what they need.
4. What challenges does the ECE sector face? What challenges do you believe are unique to Oregon?
Kali: We're trying to figure out how to rightsize the workforce so that the wages are livable and competitive and the role of workers is clear in that process. And then in addition, we are facing questions such as how do you recruit, train and retain talent? Another important issue to increase access to ECE programs are facilities. We are working with partners and the legislature to make more safe and appropriate facilities available so that we can begin to meet the needs of Oregon families. I don't think this is unique to Oregon. But I do think one of the things that's great about the Pacific Northwest is that there is a lot of innovation here. We're known as the silicon forest, and our strength in tech and the environment are well-mapped, but I think the minds that have created innovative solutions here can innovate in education as well, and in many ways we're leading the way nationally for early childhood.
5. How does Children's Institute work to find solutions to these challenges?
Kali: Children's Institute has this interesting blend of policy research as well as "proof-in-the-pudding" practice. We've had a multitiered approach that starts with a very deep dive into districts and what they do, working with one or two districts and going really deep and helping develop preschool programs and the entire ecosystem of the school. Our two Early Works sites have demonstrated a new approach to supporting families and young children by building community partnerships and connecting families to wraparound support and resources, including rent and utilities assistance, parent education and community health workers. In our Early School Success (ESS) work, CI works with educators to create engaging classroom experiences for children that have continuity from preschool through the elementary grades. ESS is designed to make that alignment possible and transform learning by bringing together students, families and educators to forge a seamless experience, preschool through fifth grade. 
Our Early Learning Academy is a year-long program that leads school teams through a complete cycle of the continuous improvement process, so they not only address a current problem of practice to improve early learning in their districts, but also learn the process so they can implement future changes.
I have been here for about a year, but I feel like the infrastructure of early childhood exists in Oregon largely because Children's Institute exists. And I say that taking no credit, but it's actually phenomenal to see the reach.
This is going to get a little philosophical, but I think CI exemplifies why bridge building is so necessary for better futures. I think we stand as a bridge builder in many ways: with urban and rural, with health and education, with the systems and the community. The reason we are in this space is to bring people together, and try to be a catalyst in that, so that we can make the change we need. At a time when there is deepened polarization across differences, CI wants to remind everyone that children require all of us to be our better selves, and when we act as bridge builders, we build a better future for them.